As he introduced former Patriots tackle Bruce Armstrong to the media at Foxboro Stadium Friday, Patriots Owner Robert Kraft recalled the first contract completed after he bought the team back in 1994.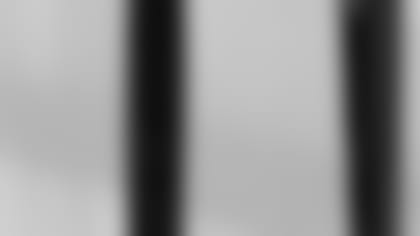 ]()
            "I think back to the day we bought the team," Kraft said. "The next day I got a call at 10 o'clock at night from **Bill Parcells**, who was then the head coach. He said we had to do a $10 million contract. I asked him why because it seemed like a lot of money. He explained to me the importance of a left tackle and how he protects the franchise.  

"I said, 'Okay Bill, go ahead. I hung up the phone. My wife already thought I was nuts for buying the team the previous day for the price we paid. When I hung up the phone, she said, 'Is the house in my name?'
When Kraft thinks back over all the contracts he has done since buying the team, that first deal to get Armstrong is the one he considers the one with the best value. Armstrong finished his career with six trips to the Pro Bowl and provided very important protection for Drew Bledsoe for eight seasons. Only John Hannah went to more Pro Bowls as a Patriot.
"He is one of the classiest players ever to play in a Patriots uniform," Kraft said. "He represents the kind of legacy we'd like to build here, and the kind of people we'd like to have on this team."
This Sunday the Patriots will retire Armstrong's No. 78 and induct him into the team Hall of Fame. For a warrior like Armstrong, who spent 14 seasons in New England, officially ending a career that had nearly half the life of the stadium in which he played was not easy.
"It's hard to walk away completely," Armstrong said. "You never want to do that. I've been a football player a long time, 20 years going back to high school."
Armstrong would have liked to play another season, but the business end of football prevented that. He had thoughts of playing for another team, but nothing came of it, and he knew it was time to finish. New England Head Coach Bill Belichick, the last guy Armstrong played for, felt the induction into the team Hall of Fame was more than deserved.
"That is a well deserved honor for Bruce," Belichick said. "He played a very tough position for a long time for this organization. I've had the opportunity to be with some very good tackles over the course of my career, but I don't think any of them had the same kind of longevity or production for one organization that Bruce had."
]()
            Among those who will be present for Armstrong's day this weekend will be Bledsoe, who just got out of the hospital Thursday. Watching his good friend get hit and suffer obvious injury last Sunday was not easy for Armstrong. The two losses for New England this year were the first two games Bledsoe has ever started without having Armstrong protecting his backside at left tackle. The two have a special relationship, and Armstrong spoke with Bledsoe while he was in the hospital and when he returned home.  

"I probably felt like his mom said she feels when she has to watch the game," Armstrong said. "It's hard when you have that kind of relationship and you are powerless to do anything about it. You always hope for the best, but that was a reminder that this is a violent game, and stuff like that can happen."
Armstrong won't miss feeling sore on Monday's, or having a loss eat away at him throughout the week. He knows football is a business, but he will miss the camaraderie he had with players like Bledsoe.
"When you do find somebody that you believe in, somebody who you think can help you win football games, and somebody you know cares as much about winning as you do, then it is your job to facilitate him doing his job," Armstrong said. "That's one of those things you miss more than anything. It's hard to find those kinds of relationships, in regular life or business."
He also would like to have the rush of suiting up for game day.
"Sundays at 1. It's how Parcells used to put it, 'It's the greatest feeling in the world,'" Armstrong said. "I miss Sundays at 1, and I miss winning. I don't miss losing. I don't miss that feeling."
Armstrong played for a number of coaches over the years, but there is little doubt in his mind that Parcells was the best.
"Oh yeah, he is a good football guy," Armstrong said. "He knows a lot about the game. He knows almost as much about football as he thinks he does."
Last season Armstrong set the Patriots record for games played, and he finished with 212. He said some see that record as a meaningless one, but he feels very differently.
"It meant everything to me," Armstrong said. "If you go by the mantra that football players play football, then it meant that I was a football player, for a long time.
"When you play for one franchise for your entire career, it is special. I will always be a Patriot."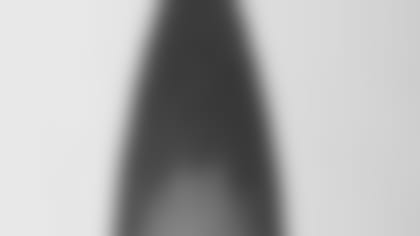 ]()
            Rookie cornerback **Leonard Myers** drew praise from Belichick Friday. The coach called the sixth-round pick out of the University of Miami one of the best young corners he has seen is several years.  

"I think Leonard is progressing very well, I really do," Belichick said. "He's probably the best young corner that I've had in a while, going back to (Antonio) Langham back in '94. He's got a good feel for the game. He's an instinctive player, and he's picked up our system pretty well."
With Otis Smith out against New York on Sunday, Myers was the third corner behind starters Ty Law and Terrell Buckley. He got in for several sub packages and on special teams. For now he has passed veteran Terrance Shaw on the depth chart.
]()
            Shaw, who was expected to battle for a starting job, has fallen behind because of a shoulder injury suffered early in training camp.  

"Terrance and Torrance Small are both a little bit in the same boat," Belichick said. "Even though they are experienced in the league, they are new to the team. They both missed a significant amount of training camp, Shaw more than Small. That set them back a little bit, and other people have moved ahead of them at their positions because they weren't out there."
"It's tough for a corner in our system because we do things differently than a lot of other teams. The techniques are different and they have to get used to playing."
There were no changes to the Patriots injury report. Belichick said Willie McGinest, Damien Woody and J.R. Redmond would be game time decisions. While all three are improving, Belichick said if the decision had to be made Friday that none of the three would likely be able to go.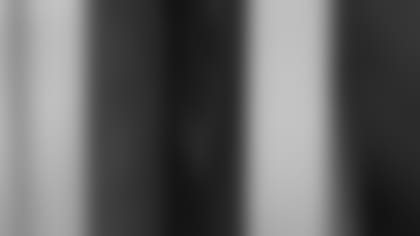 ]()
            Tackle **Adrian Klemm** is not on the injury report, but Belichick indicated he would again would not factor much, if at all, in the tackle rotation. Belichick said those positions would probably continue as they have for the first two games, with **Matt Light**, **Greg Robinson-Randall** and **Grant Williams** manning the two spots.  

How much scoring has Indianapolis done already? Despite making just one field goal, kicker Mike Vanderjagt has scored 15 points, just five less than New England's total for the season. With extra points alone Vanderjagt, a perfect 12-of-12, has outscored Adam Vinatieri (2 field goals, 2 P.A.T.s) by four points… Vanderjagt is just 1-of-2 on field goals this season, but has made 52 of his last 55 attempts. He is also a perfect 12-of-12 from 40-49 yards on the road… Fullback Marc Edwards is averaging more yards per carry (4.4 on 10 attempts) than yards per reception (3.7 on six catches)… The pass protection still has progress to make, but it is improving. In the first seven games of 2000, Patriots quarterbacks were sacked 31 times. In 11 games since, they have been sacked just 22 times.