Tackle Bruce Armstrong will set a very significant milestone this weekend, as he will become the New England Patriots all-time leader in games played when he starts his 207th career game this Sunday.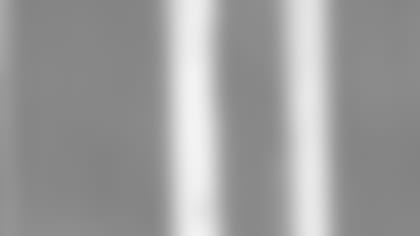 ]()
            When Armstrong takes his spot at left tackle against Cincinnati he will move past defensive end Julius Adams for first place on the Patriots all-time games played list. Every one of his appearances have come in starts, and he has started 122 straight games since the beginning of the 1993 season, including every game of Drew Bledsoe's career.  

Armstrong has also started 206 of 214 possible games, as he missed just eight games due to a season-ending knee injury suffered on Nov. 1, 1992 at Buffalo. Head Coach Bill Belichick said the service Armstrong has provided New England and its fans is an incredible accomplishment.
"Bruce has had a tremendous career. He has made a tremendous contribution to this organization in a lot of different ways and certainly any player that can play 10 years in this league, that's a tremendous accomplishment," Belichick said. "He has gone beyond that. His longevity and his durability are very rare and it is certainly a high compliment to him and he has played at a very high level through the course of his career. I don't think that you can understate that accomplishment, but playing in this league for a long time at a high level is extremely hard to do. There are very, very few players who do it and it's a huge accomplishment."
Only four active players in the league have been with a team longer than Armstrong has been with the Patriots. Washington cornerback Darrell Green and Tennessee lineman Bruce Matthews have been with their teams since 1983. Wide receiver Jerry Rice has been with San Francisco since 1985, and Jessie Tuggle has been with Atlanta since 1987, the same year that Armstrong was a first-round draft pick for New England.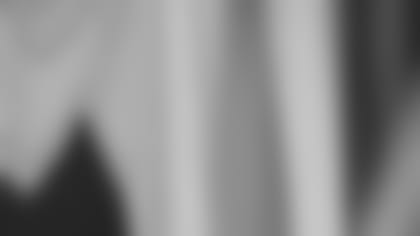 ]()
            Making Armstrong's tenure with the organization even more impressive is the constant changing he has seen in his years. In 14 seasons he has blocked for 11 different quarterbacks. Since he moved from right tackle to left tackle in 1990, there have been 11 different starting guards next to him on the offensive line. Armstrong has also been to six Pro Bowls, second in team history only to John Hannah, who made nine trips to the game.  

Through the years, Armstrong has commanded and received the respect of his teammates. Though this season has been tough, his fellow Patriots wish they could give him more.
"Hopefully he can continue to play. What we want to do desperately around here is find a way to win before he's all done and get him a championship, because I really think he deserves it," said cornerback Ty Law. "He always takes care of himself as far as his body when he is off the field. He always comes back looking like he is a new, trimmer Bruce than he was the year before. He's like the Darrell Green of our team."
Belichick said that guard Joe Andruzzi and defensive end Willie McGinest have both practiced this week and will probably be able to play Sunday, though both are still questionable on the injury report. Linebacker Ted Johnson and running back J.R. Redmond had not practiced yet this week. Belichick said if they could not go for Friday's workout they would probably not play.
Quarterback Drew Bledsoe is probable with his thumb, but is expected to play. Backup John Friesz is also probable with a leg injury, but Belichick said Friesz was not moving well. The coach added that the third quarterback for Sunday would be rookie Tom Brady.
Also on the injury list are linebackers Matt Chatham, who is doubtful with a leg injury, and Chris Slade, who is questionable with a bad back. Wide receiver Terry Glenn (leg) and defensive lineman Brandon Mitchell (leg) are both probable.
Belichick said he addressed the entire team Friday about responding to the poor performance last Sunday against Cleveland. The coach told the team that their focus was not where it needed to be and that he hoped to show that last weekend was an aberration for the Patriots… Cincinnati running back Corey Dillon needs 145 rushing yards Sunday to become the eighth player to gain 1,000 yards in each of his first four seasons… Belichick has won seven straight games against the Bengals as a head coach, dating back to his days with Cleveland.