With the money they are not spending on [Malcolm] Butler, is it likely that the Patriots are going to roll over a lot of that [salary cap space] to franchise [Jimmy] Garoppolo in 2018? William Allen
First of all, we don't yet know how much the Patriots are spending on Butler this year. His contract situation has yet to be resolved and he could very well wind up remaining with the team this year or even beyond. As of this posting, it's still conceivable that Butler could be on the books for more than the $3.9 million he's set to receive if and when he eventually signs his first-round tender offer.
If he stays in Foxborough, the two sides could still work out a long-term extension, and it's anyone's guess how much that would total. Of course, it's also still conceivable that he winds up somewhere else and is off New England's payroll entirely.
Second, thanks for listening to PFW in Progress! That's obviously where you got this idea, from a recent show that Andy Hart and I did by ourselves. We first floated that idea during that particular episode (full disclosure: the idea wasn't ours, either; it was proposed by one of our most loyal listeners… but we added to the discussion thereafter).
The long-winded answer is yes, the Patriots could theoretically carry over a substantial amount of 2017 cap space into 2018. What they choose to do with it at that point, we'll just have to wait and see. Garoppolo might not even be around then, although my instincts tell me he will be. Erik Scalavino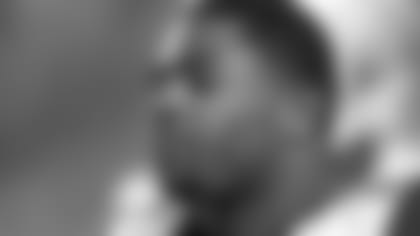 Educate me guys. I know by the time you answer this, the Butler contract will be resolved, but the Patriots offered him the RFA first-round [tender contract valued at] $3.91 million. Where does that amount come from? Is it discretionary or is there an NFL mandate? Mike Watson
The latter, Mike. Each offseason, the league determines what the amounts will be for each level of restricted free agent (RFA) tender: first-round, second-round, and low/original-round. As you indicated, the 2017 first-round value is $3.9 million. For those who might not be aware, the second-round tender came in at nearly $2.75 million, and low/original-round approximately $1.8 million.
Obviously, your prediction didn't come true, as we're still waiting for Butler's free-agent status to be resolved. He must first sign New England's first-round tender for anything thereafter to take place, whether that's a contract extension with the Patriots or accepting a competing offer from another club. Erik Scalavino
Is it likely the Patriots end up going into the draft with both Jimmy G and Malcolm Butler and end up not drafting till the third [round]?  I have a feeling one of the two players is going to be on the move, if not both, for some draft picks. I've been itching to hear the news how [Bill Belichick] claws his way back into the earlier rounds. James Brinton
It's certainly possible that Garoppolo and Butler remain Patriots at least for one more season. My instincts tell me both players will be back, although if I had to choose which was more likely to go, it would be Butler, based on all that's transpired this offseason.
That said, I'm not worried in the least about how many draft choices the Patriots have this year, and neither, it seems, does Patriots owner Robert Kraft. I agree with him wholeheartedly when he said this week at the NFL Annual Meeting, "You know, we've made some draft picks high up and they haven't performed well. So, having known value [in veteran free agents] versus not being sure [with rookie draft prospects]… there's a risk/reward analysis there."
Furthermore, the Patriots don't have many roster holes that need filling (they addressed most of those already), and even when they have high-round draft choices, they don't always use them the way you expect (trading down, selecting obscure players, etc.).
So, there's no use fretting if New England doesn't make its first pick until Round 3. They've already made a number of significant moves to improve their roster and they'll still be overwhelming favorites to repeat as Super Bowl champions. Erik Scalavino
I always love how the Patriots have been able to make undrafted football players into NFL players. We all know about Butler. Who would you list as the best non-drafted player they have had here since Bill took over? Wayne Weiner
Butler is certainly the most high-profile of the bunch, but for longevity, guard Stephen Neal, who didn't even play football in college, would be the obvious choice. He won a couple of Super Bowls as a quality starter on the o-line for many years in the early to late 2000s. And he's always the example Bill Belichick cites when such topics come up in press conferences. Erik Scalavino
Hi, guys, from northern New England. I really haven't seen the Saints play much over the last couple of years, but in your opinion is Brandin Cooks another slot type receiver or is he actually a true "X" receiver? I feel like we have enough slot type receivers and the organization hasnt really have never given Brady a true "X", except for a couple years with [Randy] Moss (and look what they did). Also with the signing of Cooks how will this impact the growth of Malcolm Mitchell? Paul Bigalow
Cooks definitely isn't what you'd call a traditional slot receiver. He's must faster and excels at deeper routes than those of the shorter, over-the-middle variety. That's not to say you won't see him line up in the slot here in Foxborough at times, but he won't be running Edelman/Welker-type routes from that spot.
I'm not convinced that Cooks' addition will necessarily be a detriment to Mitchell's development, either. There's room for both of them in this offense if Mitchell continues to ascend on the trajectory he was on over the second half of last season. Erik Scalavino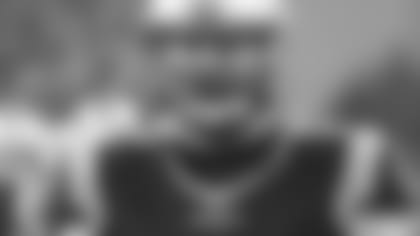 Nobody seems worried about the interior of the Patriots' O-line. [The Pro Football Focus website] has [Joe] Thuney ranked as one of the worst guards in the NFL. Somewhere around #130 in giving up QB pressures and sacks. [David] Andrews is rated below average, and Shaq Mason got undressed in the Super Bowl. In the playoffs, Houston nearly killed [Tom] Brady and they will be getting J.J. Watt back this year. I think we all remember why we didn't make it to Super Bowl 50. Am I delusional? Richard D'Andrea
Delusional? That might be a harsh self-evaluation, Richard. Misguided, maybe, if you put any stock in those absurd numbers-only-based rankings on such stat-geek websites. There's hope for you, though, Richard, as evidenced by the fact that you've chosen Team PFW to give you true football analysis that comes from evaluating players properly (i.e., by actually watching games and practices with a critical, informed eye).
Thuney was as solid a performer as the Patriots had on the o-line last season. His biggest problem was a big one, for sure (frequently flagged for penalties), but he was a quick learner and handled the responsibilities of a starter with aplomb. Yes, he made his share of non-penalty mistakes, but he was nowhere near the worst player at his position. In fact, he's one of the reasons you should be optimistic about the future of New England's o-line.
The fact is, the Patriots selected a pair of rookie guards in each of the previous two drafts and all of them have been thrust into significant roles earlier perhaps than expected. Mason was one of them, and Belichick has called him the most athletic player he's ever coached at the position. Tre' Jackson was injured all of last year after going nearly wire-to-wire the previous season. Ted Karras was forced to start last year's season opener in place of an injured Mason, then was active the rest of the year as the primary backup.
Perhaps the Patriots will seek to bring in some competition for Andrews at center, but even he has proven a capable starter in two seasons. With all that early experience, this group of interior o-linemen should be much better heading into 2017, despite what any misleading website analyses might suggest. Erik Scalavino
Last season I asked you guys about the state of the offensive line. I was concerned whether the Patriots could win the Super Bowl with this group of lineman and then they did win the Super Bowl. Since protecting Tom Brady should always be the top priority do you see the Patriots adding to the current offensive line through free agency, the draft, or both? I personally believe they should if only to add quality depth. Thank you. Andrew Walker
My screed above covers most of your question, Andrew, but I'll just add that New England currently has about a dozen offensive linemen on the roster. They might add a couple more via the draft or veteran free agency, but if they really wanted to make a significant change, they would have done so by now. What you have is essentially what you'll get at o-line, with only some minor modifications, in all likelihood, between now and training camp. Erik Scalavino
Great job! Love being in Florida and still able to follow my Patriots. This is a game question, not a Patriots one. I hear lots of chatter on overtime. My position is, there are 60 minutes to win the game – do it or tie. The NFL already has a method for dealing with ties to figure out who goes to the playoffs – use it. Only use overtime in the playoffs.  The players get fewer snaps and player safety makes out. The coaches will adjust and no more playing for overtime at the end of the game. What do you think? Phil Savoie
I'm intrigued, Phil. I wonder how coaches would approach end-of-game situations if overtime wasn't a consideration during the regular season. We'd probably see a lot more ties in the standings, which could make for even crazier playoff scenarios in late December.
Unfortunately, you won't be getting your wish anytime soon. At least not in 2017, because such an idea is not among the 24 potential motions for change being debated at this year's NFL Annual Meeting, where these proposals are debated and voted on.
But don't give up hope. Just a few years ago, most NFL observers would have maintained that a team would never find a home in Las Vegas. Yesterday, league owners voted 31-1 to allow the Raiders to do just that. Who knows, maybe your idea will find fertile ground as well. Erik Scalavino