Hi. I saw the game on Sunday and one of the points making rounds on the various news sites is that an early whistle during the Dion Lewis fumble recovery robbed the Jags of a victory. I've looked at several replays and what I see there is that his butt was on the ground and he was still in possession of the ball. I can see that the ball is not gripped hard but it still looks like Dion Lewis is holding it when his butt contacts the ground. Isn't a play ruled dead once a player's knee or butt hits the ground? If so, how was this ruled a fumble?Thanks!
Lewis clearly lost control of the ball initially when he was on two feet. It then slides down his leg and it's hard to tell whether he ever re-gains possession. I don't think he did. Once it is knocked out it was up for grabs and the Jaguars came away with it. Replay officially confirmed that. The whistle then comes into play as to whether Myles Jack is ever down by contact after he gains possession of the ball. It didn't look to me like he was ever touched after gaining possession. This is a play where the loss and then gaining of possession is key for two players. I also always thought is such instances the officials were taught to let it play out and then fix it via replay. This crew blew it dead and helped the Patriots avoid a scoop-and-score touchdown that would have given Jacksonville a 27-10 lead that may have been insurmountable at that point in the fourth quarter. They may have gotten a break. They then took full advantage of it.
Both Josh McDaniels and Matt Patricia have been superb as coordinators in their time here with the former helping to develop backup quarterbacks behind Tom Brady and extend Brady's career. Patricia has excelled at making the defensive unit greater than the sum of its parts, seemingly always improving as the seasons have gone on. Both have richly deserved the chance to be head coaches, and be well remunerated for the hard work they have put in to get where they are. Which of the two is going to be missed the most and harder to replace?
This is an interesting question that we've bandied about the PFW offices a few times this season. I think Patricia is the answer, but it's a close call. I tend to think that as long as Bill Belichick and Tom Brady return, the offense will chug right along under whatever leadership/play-calling structure is put into place. Add in the bulk of a returning line and the fact that Edelman, Gronkowski and Brandin Cooks should be back and you have plenty of talent to work with on offense. Defensively, even though Brian Flores is probably the more job-ready internal replacement for either job, I still wonder how the transition will go. He's a very well-liked, well-respected guy. But he has more questions to deal with in terms of talent on his front seven and potentially losing a key piece in cornerback Malcolm Butler. Patricia clearly did more with less this season and to ask a first-year coordinator to repeat that feat might be a big much. Really, though, an argument can be made for either McDaniels or Patricia being the bigger loss. The biggest issues is likely losing them together in the same offseason.
Do you think if we win the Super Bowl it could be the last game for BB and Brady? I know they both said they plan to play next year but with McDaniels and Patricia potentially leaving it would be an opportunity to "clean house" as it were and let a new head coach come in and bring his own staff. I know how competitive Brady is but he must be feeling it at 40, things like the Achilles injury he had towards the end of the season that linger and don't recover like they used to must take their toll. Also it would be a nice sort of symmetry for Brady and BB to win 3 Super Bowls in 4 years to start and end their combined careers. The only massive hole in this theory is trading away Jimmy Garoppolo.
You sort of answered your own question, especially in regards to Brady. I just can't see him talking about playing for another five years and then walking away after the team traded his obvious in-house heir. It just wouldn't make any sense. I'm not as all-in on Belichick returning. As he enters his late 60s, he's at the age when people in all walks of life think about walking away. He's probably losing his two coordinators and maybe more assistant coaches depending on retirements or other possible departures. I wonder if he really wants to retool his entire staff. Winning three Super Bowls in four years. Again. Winning back-to-back titles. Again. Claiming a sixth Lombardi. I have to think those things could be the impetus for anyone to retire. I'm not saying that I would bet that Belichick retires, I just wouldn't completely rule out the possibility. I would be stunned if Brady didn't return for next season.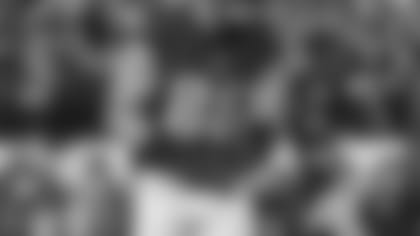 With Coughlin curse officially broken, onto Eagles. Eagles have TE who would kill Patriots safeties if they play like that. My question is rhetorical, how can Pats secondary except Gilmore perform so poorly when they should be peeking this late in the season? Can they correct it, or they are who they are and got exposed?
Funny how the entire Coughlin storyline has gone away. Thankfully, I never really care for it. Yes, the Eagles have a productive tight end in Zach Ertz. He had eight catches for 93 yards to help beat the Vikings and their impressive defense. New England had some coverage issues early against Jacksonville, including by Patrick Chung, the veteran safety who might be line to face Ertz. Chung has proven in the past that he can cover. He's more than capable of fixing things, especially when his issues against the Jags seemed to be more in terms of recognition than in terms of physical coverage. The Patriots secondary has had its ups and downs this year. They had their ups and downs against Jacksonville. Stephon Gilmore has been the most consistent player in the back end down the stretch, but they are all capable of performing at a high level. We've seen it in the not-too-distant past. Now they just need to do it against the Eagles a week from Sunday. I wouldn't bet against them.
Why is it important for the quarterback to point out the Mike?
The offense (usually the quarterback) points out the Mike in order to use that player as the starting point for its pass protection schemes. The quarterback calling out the Mike – which isn't always the middle linebacker of the defense, by the way – ensures that everyone is on the same page in regards to the protection calls and duties. Essentially it's a reference point for them to work off of to ensure they are all on the same page and seeing the defense the same way.
Hey guys, love your work! A couple questions about the Jags game. First, I noticed early on our offense ran a play with a fake run up the middle, then an actual handoff to Rex. We know that Brady's injury happened on a handoff, and handoffs are usually pretty routine, could this semi-complicated play have been the culprit in practice on Wednesday? Just speculation, but it would be interesting if they chose to run that specific play again during the actual game. Second, even though the Pats were down most of the game, it seemed like they would be able to score when it really mattered, and if Bortles ever HAD to throw it, the Jags would be in trouble. I'm sure the game plan wasn't to be down, but I wonder if there was some strategy to making the Jags have to quickly change offensive strategy, knowing they would be put in an impossible situation. (The situation being forcing Bortles to throw with limited time remaining in the game, and the change being away from runs and low pressure throws to gotta-have-it throws). Thanks guys!
I do recall the play you mention, but for a different reason. Certainly it would be total speculation to assume that play – clearly a bit of new look – was the play on which Brady was injured in practice. Maybe it was. Maybe it wasn't. We'll never know until someone tells us. I noted it more because I didn't love the design of the play. There was a fake to Dion Lewis and then a handoff to Rex Burkhead running in the same direction to the left. The fake got the defense flowing in that direction and they kept going that way to tackle Burkhead. Instead of a misdirection play it was almost a same-direction play. As for the Bortles throws, he made some good throws early in the game, including in third down situations. But really the blame for putting him in must-throw situations falls on the Jags coaches. They got too conservative, running on first down into the middle of the defense instead of continuing to be aggressive. It also helped that the Patriots tightened things up on defense, cleaning up the wide-open receivers that were an issue at times early in the game. In the end – literally and figuratively – the Patriots made more plays.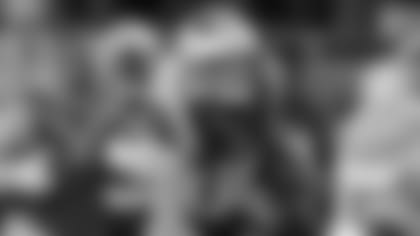 Hi, is Danny Amendola a Patriots Hall of Famer?
The short answer is that he probably is not. But, he's clearly continuing to add to his resume of plays with the Patriots, especially key, clutch postseason contributions. That said, the standards for inclusion in the Patriots Hall of Fame are pretty high. The team has had a lot of very good players over the years with postseason contributions and probably more impressive regular season resumes. My guess is that Amendola will not end up in the Hall, but he's certainly come up as big as any Patriots player through two games this postseason. Guess that's why Rob Gronkowski calls him Danny "Playoff" Amendola.
SUPERBOWL EDITION OF PFW HERE WE ARE! Should Brady earn a sixth ring do you believe all that hardware on one hand could begin to have a negative effect on his throwing hand? Also about a year ago I asked about a possible replacement for Edelman at QB, now that Amendola has stepped up and took over the role how long do you see those two on New England's roster and in all seriousness is there a potential college player that may fill that role in the future or maybe Dorsett continues to improve and has a larger role next year?
Brady may have to get some advice from Bill Russell in regards to dealing with his rings if he can take home another in a couple weeks. Edelman clearly will be back next season, even if it may take him a while to get back his quickness and reach his elite level coming off a torn ACL. Amendola's return is far less certain. He's set to become a free agent after this season. He's taken paycuts the last few years to stay in Foxborough as it is. He's also not getting any younger or probably any healthier. He has to be managed a bit in terms of usage during the regular season, which isn't ideal. I also wouldn't be surprised if he's a guy Josh McDaniels might want to bring with him to Indy if he got the Colts job. McDaniels has heaped endless praise on Amendola and many times coaches like to bring in "their guys" to help them in a new locker room. Just a thought. As for Dorsett, it will be interesting to see if he can carve out a larger role with a full year in the system. I wouldn't be against it, but he's not exactly the quick, shifty mold of Edelman. I think he's a different kind of player, but still one that could have a spot in the New England offense.
1.How to defend collectively and individually against running backs who are efficient in both running and passing game? Is there a "skills prototype" to defend these guys?
2. Is there still a division between safety and cornerbacks? I'm seeing a lot of cornerbacks aggressive against run and safeties matching wide receivers. What is the difference between them now or they should be classified only as defensive backs?3. I think NFL should review AFC East. With all respect against Bills, I always felt a little bit apathetic against them, and the more I talk about it with other fans, more I see I'm not the only one. I understand the historical context, but football it's not like basketball with 82 games.It's only 16 and as much I love to always be in playoffs and have amazing campaigns year after year, I love games like against Steelers and we already have Jets to have a good laugh, with Bills too, it makes a season feel empty, like preseason. Personally, I hate much more Broncos and Giants, and I would love to have Steelers two times a year, even Eagles or Washington would be better. I'm not complaining about winning, my point it's to have to play every year against a "rival" there is a rival for only one side.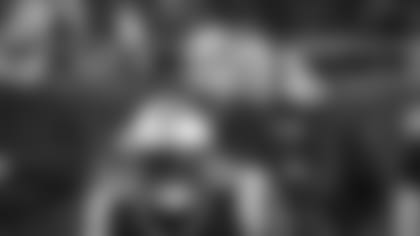 The first two questions are somewhat connected. Dealing with athletic running backs often has to do with having athletes on defensive side of the ball. That means linebackers that can run. Last week we saw Myles Jack and others on the Jags front have a lot of success against Dion Lewis. Why? Because they can to some degree match his quickness and athleticism. That leads to the fact that lines in today's football are very much blurred between cornerback and safety, as well as between safety and linebacker. It's even becoming an issue between defensive end and defensive tackle. Coaches and GMs are getting more athletes on the field. That means some cornerbacks at safety, some safeties at linebacker and some guys who were probably defensive ends in the past playing inside at tackle. Finally, as much as the Patriots have had a crazy run of success in the AFC East, I don't think it warrants blowing up the NFL's division structure or schedule system. Remember, some of these teams had their way with the Patriots in the past. The Bills went to four straight Super Bowls. The Dolphins used to own New England. It's a big cycle. But as the NFL shows in the other divisions each year, things can change in a hurry sometimes. I wouldn't wish for that to happen too soon though. Enjoy what you have while you have it. And you still usually get yearly battles with other historically successful teams like the Steelers and Broncos thanks to the first-place games on the schedule.
So one of the parts that I would like to see the Patriots focus on in the draft is linebacker. Being from Iowa I would like to know if the Patriots would draft Josey Jewell. Would he be picked up for the Patriots, is he a good fit and if we do draft him, what round are you thinking we do?
I know it annoys people, but here's where I say that I haven't really started my draft preparation work yet. I'm focused on the Super Bowl and will have to play catchup for the Combine in late February. I do think linebacker is a need, especially athletes on the edge. Our friends over at NFLDraftScout.com have Jewell ranked as the No. 2 inside linebacker in this year's draft class, as a possible second-round pick. He's a little undersized compared to traditional Patriots linebackers, with the site listing him at 6-1, 236. Combine that size with the fact that I wouldn't expect New England to target the position that high in the draft and I don't think he's a likely candidate at this point. But there is plenty of time to revisit the topic between now and April's draft.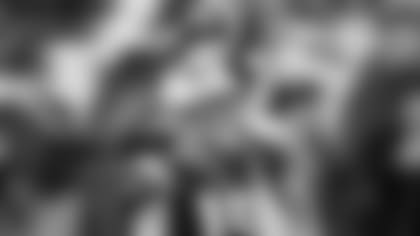 Hey guys, what a fantastic game and win for the Patriots, my blood pressure was most likely sky high through the entire game. My question is would you like to see more of Phillip Dorsett? I would love to see him get a few more opportunities to use his great speed and quickness. I realize that would mean less snaps for another WR and my pick would be Chris Hogan. As much as I love Hogan it seems like he is not separating at all during the games. What happened to the Hogan of the first five games or so? Do you agree or am I being too hard on number 15? I feel like I must reiterate that he is one of my favorite Pats but I just want to see them win it all again like every other Pats fan.
Hogan's production has certainly been limited since he returned from his shoulder injury. He caught one pass for 1 yard in the loss in Miami. Then he missed more time. He caught one pass for 4 yards against Tennessee before his three catches for 22 yards in the win over Jacksonville. That said, I'm not ready to push Hogan to the sideline. I still think he offers a different skillset at the receiver position that can be useful and maybe necessary in a Super Bowl dogfight. He has a rapport with Brady that can't be overvalued heading into the big game. I still hold out hope for Dorsett for next year, but right now I think he will and probably should remain a limited part of the offense with a ring on the line.
Hi PFW ! Greetings from a Frenchman living in Italy, been a fan of PFW for years. My questions revolve around next year's coaching staff. With McDaniels probably headed to Indy, who do you think his replacement might be? Could it be someone in the building who's been in the system for years, such as Fears or O'Shea? Regarding DC, with Giants and Titans hiring new head coaches, it seems that Matt Patricia is staying put. If Belichick leaves in a few years, wouldn't Patricia, as a defensive mind who's great at making in-game adjustments be an excellent replacement? I believe everything from his game planning to his attitude would make him a great successor to the greatest to ever coach.
First, I am wondering the veracity of this last name and how it is pronounced. But I post them as I get them. Second, it seems almost certain at this point that Patricia will become the Lions head coach after the Super Bowl. It's been pretty widely speculated and reported, much like McDaniels' situation with the Colts. So Patricia probably won't be around when Belichick walks away, whether that be after this season or in a few years, as you put. Most assume that Brian Flores will be promoted from linebackers coach to replace Patricia as coordinator. On offense, the succession plan seems less clear. The most obvious in-house candidate is wide receivers coach Chad O'Shea. He's been with the team for a decade and has experience calling plays in the preseason, which is probably an indication he could be in line for the job. But for whatever reason, it doesn't feel like a slam dunk. I don't think running backs coach Ivan Fears or line coach Dante Scarnecchia would be candidates due to their age. They are both probably far closer to retiring, which Scar already did once, than they are the coordinator job. A couple dark horse candidates might be Nick Caserio, who's worked with the offense in the past and aides McDaniels from the press box on game day, or assistant quarterbacks coach Jerry Schuplinski. Caserio, the current director of player personnel, would be a very interesting outside-the-box choice. There is also the chance that Belichick could break from his history and go outside the organization to replace either or both coordinators.
Am I the only one who is more worried about the fact that Gronkowski dropped two passes that he would "normally" catch than the fact that he was concussed?