A year ago, before the trades of Chandler Jones and Jamie Collins, I looked at this offseason and tried to figure out where the Pats would most place their value given the number of free agents that they were faced with, as that is what drives a lot of [Bill Belichick]'s decisions. He sets a price and moves on if it deviates far from that set price.  And these weren't just your average every day free agents. They were very talented players. Then they traded Jones and I figured it was an acknowledgement that they can't re-sign everyone, and BB valued others more. Then they traded Collins and I arrived at the same argument. [LB Dont'a] Hightower is the third of that younger core. If they don't sign him, then help me understand what BB's value proposition is. They have to pay someone, don't they? Brian Standley
I've seen that the Patriots are not expected to re-sign Hightower. In that case, who are the priorities for the team to re-sign and why not Hightower when he's an incredible player and defense captain? Bryan Villegas
First, let's clear up the statement by Bryan with a 'y.' Just because the Patriots didn't apply their franchise or transition tags to Hightower, doesn't mean they don't plan on re-signing him. In fact, there have been several media reports recently indicating that the two sides are in fact maintaining a positive dialogue. It's a calculated gamble by New England to allow a player such as Hightower to test the market, but that's the whole idea. The Patriots rarely like to set the price for a player's contract. They'd prefer that other teams do that, so New England doesn't under- or over-estimate a player's financial value.
With players they hope to keep, they establish a level of trust that they hope carries over into negotiations. For example, a player gets offers from other teams, but returns to the Patriots before signing, to see if New England will match.
To Brian with an 'i,' yes, they have to pay someone, or else what good is having all this cap space (upwards of $60 million this year). Given the importance of the cornerback position, I'd like to see them shore up Malcolm Butler, even if it's just with a tender offer for the time being. He's been a good player and done everything right for the team, on and off the field, as far as we know. That still leaves a lot of money left for them to sign/acquire other players. Could be a fascinating offseason for the Super Bowl champs. Erik Scalavino
If we are to believe the rumors that the Patriots aren't looking to trade Jimmy [Garoppolo], what do you think the plan is? Are the Pats so concerned about [Tom] Brady's age and a possible precipitous decline that they think it is best to keep Jimmy another year and, barring a shocking twist, let him leave after next year and only get a third-round compensatory pick in return? Is it plausible they could tag him and trade him after next season?Tyler Flanagan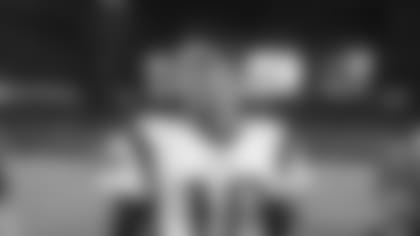 Do you think we should go ahead and cash in and get as much as possible for Jimmy G, reason being we all know his contract is up next year and we're not going to franchise him at $20 million, let alone give him a big extension for the small amount of work he put in. I believe now is the time to cash in on him with this year's weak QB draft class. TB should give us at least two more years no matter what his production is. But it gives us some real leeway to find a true replacement for the ongoing dynasty. Jeremy Roberts, Memphis
If Garoppolo is as good as he showed in his limited appearances last season, I would want to keep him around, if I were the Patriots. The only way I'd consider letting him go is if another team absolutely overwhelmed New England with a trade offer. I'm talking multiple draft picks, including at least one first-rounder, and possibly a player or two of value. But that's just me. I have no idea what the team actually thinks or what it's thinking with regard to these conflicting reports about Garoppolo. Erik Scalavino
How exactly does a team assess their backup QBs with such limited in-game action? Of course, we got to see a little bit of both backups this year, but had the suspension not taken place, who knows how many snaps Garoppolo and [third-stringer Jacoby] Brissett would have seen. Are practices really sufficient enough for the Patriots (or any team) to decide how they feel about a player's ability to lead the offense? I'm thinking about Brissett and the decisions to be made over the next few years regarding Brady's eventual successor. Whether the Patriots select another young QB in a future draft or continue to groom Brissett, for example, depends a lot on what they see from him. Are these franchise-changing decisions based solely on practice reps and pre-season?Kurt Chamberlin
Much of the evaluation is on-field-based, although some of it comes from classroom study and other off-field preparation. But yes, the best way to evaluate any player, particularly a QB, is by what they do on the field. Backups like Garoppolo and Brissett get insufficient game opportunities in most cases, so, practices are where they can make their biggest impressions, generally.
Both players have experience running New England's "scout team" offenses during practice – simulating what the opponent on any given week is likely going to show the Patriots in the upcoming game. Those are the most important reps for backups to impress the coaches. Erik Scalavino
Everyone is concentrating on Jimmy G's potential to be a franchise QB either for the Pats or another team, but what about Jacoby B?  [Bill] Parcells thinks there is no upside limit on Jacoby B. Do you agree? Does he have what it takes to be Brady's replacement in 2-3 years? If he does, that changes the discussion about Jimmy's future with the Pats.Jim Nuzzo
It's true, the former Patriots head coach had been working with Brissett prior to his being drafted by New England last spring and had nothing but positive things to say about the young QB. Brissett responded by having a decent, if a bit inconsistent, training camp, which is not unusual for any rookie. Ditto for his emergency fill-in duty during the regular season.
What struck me about Brissett was how, after he went on short-term IR with a thumb injury, the team allowed him to be so involved in pregame warmups and a few road trips. I inferred from this that they liked what they'd seen of him and wanted to give him as much exposure to the Patriots' system as possible.
Whether Brissett is ready to compete for the job of Brady's backup this season remains to be seen. I'm anxious to see what kind of "year-two jump" he makes in spring practices and training camp. Erik Scalavino
Faith in the system aside, the thought of losing so many great contributors to free agency is a bit concerning. For some reassurance (and fun)... What kind of 2018 compensatory picks do you guess we could get for each player lost to free agency this year? Is it possible to get multiple third- or fourth round comp picks? R.J. Dowden
Compensatory picks are allocated based on a convoluted formula that weighs free agents lost against those signed by a particular club. So, it's impossible to speculate on what the Patriots might get next year until free agency has completely played itself out this year.
For reassurance (and fun), as you requested, I suggest you appreciate what you have at the moment, which is a fifth Super Bowl victory by your favorite team and a current teambuilding period that could be the start of another back-to-back title chase. It's fine to dream about the future, but not at the expense of appreciating the present. Erik Scalavino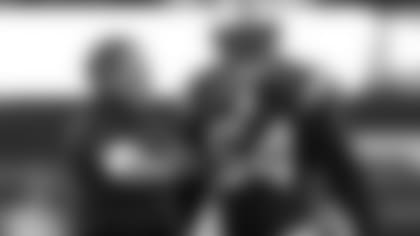 Hypothetically, can a team apply the franchise tag to one player, sign him to a contract shortly thereafter, and then before the July 15th deadline, re-use the franchise tag on another player? Bob Robertson
No. Tags – franchise and transition – are only applicable once each year. They can be rescinded at any time, like the Panthers and Dolphins did with CB Josh Norman and DE Olivier Vernon a year ago, allowing those players to sign as free agents with other clubs. But once used, the tags cannot be recycled that same year. Erik Scalavino
I'm a bit confused on the forfeit of the fourth-round pick due to Deflategate. If the Patriots are forfeiting Seattle's pick due to the punishment, because it being the higher pick, what happens if the Patriots do an in-draft trade for another higher fourth round draft pick? Does that get forfeited and Seattle's is given back? Or does the higher pick stay? Hendrick Bolton
My understanding is that the higher choice is always forfeited. Last year, for example, New England had to surrender its first-round pick to the league as part of the punishment. If the Patriots had swung a draft-day trade for another first-rounder that was higher than the one forfeited, they would have had to give up the one for which they traded and would have been given back the original one. I believe the same conditions apply this year with respect to the fourth-round selection. Erik Scalavino
What do you think of the Patriots trying to pick up Adrian Peterson? If we could negotiate a two-year deal for, say, $12 million, should we do it? Figure out how to split reps later, but when we focused on the run during those first four games last year, we were rolling; just imagine adding Peterson to that. As far as the offense goes, between-the-tackle running seems to be one of the more pedestrian areas on the Patriots. But any improvement that could be found in the draft would require probably using the 32nd pick, and I doubt Bill wants to use that on a running back. That leaves free agency, and Peterson is the best available back (since Le'Veon Bell is going to be unreachable). What do you think Peterson would be worth signing for? Brendan Battey
Not an average of $6 million per season. I'd go no higher than $4, maybe $5 million per, but I don't think you'll need to worry about, because Peterson will likely sign elsewhere. He's already indicated that three clubs have expressed considerable interest in him, and the Patriots weren't one of them. Erik Scalavino
I have a question regarding SB LI.  With 2 seconds left in the 3rd quarter, Atlanta was penalized for delay of game. After the 5-yard penalty, the referees started the clock and the 3rd quarter ended.  I thought the clock should not have started until Atlanta ran its next play. Are the referees correct or was a mistake made?John Chapman
Nope, this was the correct procedure, John. According to the NFL Rulebook, "following any timeout, the game clock shall be started… when the ball is next snapped." There are numerous exceptions then listed, one of which is if the clock was stopped due to a penalty on the previous down, as was the case in your example.
The clock is then restarted following enforcement of the penalty (with a few exceptions). Those three exceptions did not apply in this particular case, so, the clock was correctly restarted before the next snap, allowing the quarter to come to an end. The refs got it right. Erik Scalavino
Thanks for all that you guys do. The NFL offseason would be much rougher without your insight. I was curious what you think the chances are that the Patriots make a run at Stephon Gilmore? Though he may command significant money, he's worth it in my opinion. Do you think he'd be worth the investment?Dave Sarro
Thank YOU, Dave. As for Gilmore, I suggest you read my Free Agent Forecast blog post about defensive players, which will publish on Wednesday. You might see Gilmore's name among the cornerbacks. The offensive forecast is already available here on patriots.com. Erik Scalavino