With the trade of Jimmy Garoppolo do you anticipate the Patriots drafting a quarterback as a backup to be groomed to be Tom Brady's successor in the 2018 draft?
Jerry Fleming
Columbia, Mo.
This would certainly be a course of action that makes a lot of sense. There was no realistic way that Garoppolo and Brady were both going to be part of the 2018 Patriots so the need for an additional quarterback was going to be there regardless, and now that we know this for sure it would seem like drafting one next year would be the best way to go. Of course this relies on the assumption that a suitable quarterback will be available for the Patriots to select next spring. Bill Belichick won't just take a quarterback in the draft just to take one. He'll need to find one he feels is worth developing. But my guess is that's what will happen and if the newcomer isn't ready to be the backup then Brian Hoyer would likely stick around as the backup until Belichick feels comfortable.
Paul Perillo
I really enjoy your coverage of the Patriots. Being from Utah all you get here is hate, and a lot of it toward the team. So thank you for all the hard work you guys do. My questions is do you think the Patriots can win the AFCCG on the road in Pittsburgh? I know that the Patriots have owned them over the last 20 years, but every now and then the devil gets his due.
Josh Lund
I don't think there's any question that the Patriots can beat the Steelers in Pittsburgh in a potential AFC title game match up. But obviously that doesn't mean the Steelers couldn't win either. New England has had good success playing in Pittsburgh over the years, and more importantly the Patriots have been excellent on the road anywhere as of late. Last winter the Steelers self-destructed in Foxborough and never had a chance to pull off the upset in the AFC Championship. I feel if Pittsburgh is forced to come here again a similar fate likely awaits. But if the game is in Pittsburgh it wouldn't give the Steelers a lot more confidence and make life much tougher on the Patriots. But we've seen the Patriots go there and win and we haven't seen Pittsburgh do the same.
Paul Perillo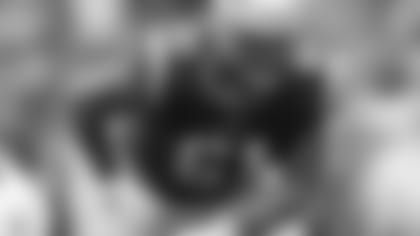 Glad to see the Pats grind out a win when it seemed everything was conspiring against us for a while there. Moving forward are the injuries to our defense (especially the linebacker/edge rusher) or our offensive line of greater concern? And any word on David Andrews with his illness and when we can expect him back snapping the ball again?
Charlie *
*Vermont
The injuries are definitely starting to pile up but before we panic we have to wait to see how serious some of these latest problems are. For instance, Trey Flowers was initially able to go back in the game before he had to leave again with a rib injury. If he's out for a while that would be a significant injury. I haven't heard anything further about Andrews' illness but it kept him off the field for a couple of games so that's not ideal. Marcus Cannon hasn't practiced in a while so it doesn't look like his return is imminent, and now LaAdrian Waddle is banged up too. Id' say the attrition on the offensive line is the greater concern at this point, and we saw that a bit against Miami when a poorly-times snap and spotty pass protection caused some issues. Again, it's tough to say for sure until we learn more about the new injuries but I'd say the offensive line is the biggest concern right now.
Paul Perillo
On that bad snap that resulted in a Dolphins TD, should Brady have just kicked the ball out of the end zone?
Jason Rubin
I think he rightly tried to recover the ball but unfortunately wasn't able to. The ball was just inside the 20-yard line, which would have meant he would have needed to kick it almost 30 yards to get it out of the end zone for a safety. I think the proper play was to try to recover it so Ryan Allen could come in a punt it away on the next play. Instead he lost control of the ball and Miami was able to pick it up and run 14 yards for the touchdown. It was obviously not a great moment for the Patriots but I don't have a problem with Brady trying to recover it rather than trying to kick it out of the end zone.
Paul Perillo
With so many Patriots banged up or injured including Waddle, I wonder if it's time for Cannon to start practicing since Cam Fleming gives up a sack the moment he steps on the field. I also wonder why neither Malcolm Mitchell nor Vincent Valentine are practicing yet or are Patriots keeping them at bay in hopes of having Dont'a Hightower back?
Kyle Wozniak
I think Cannon will start practicing when he's healthy enough to do so, not when there are other who are injured. If Cannon was able to play the last few weeks he would have been practicing and been a game-time decision but that hasn't been the case. He hasn't even practiced and he's been declared out on Friday three games in a row. Maybe Cannon will return to practice this week and have a chance to get back in the mix because, as you said, things are getting real thin at tackle with Waddle nursing a leg injury as well. Mitchell and Valentine could be in a similar situation. I'm not sure of their health at this point other than I know neither has practiced yet. It's possible the Patriots are holding out hope that Hightower will return, but I'd be surprised if that were the case. I'd expect either Valentine or Mitchell to open the window to return soon, although by no means am I convinced of that.
Paul Perillo
While I had no expectations of QB Jacoby Brissett or even Jimmy Garoppolo becoming Patriots franchise QBs, I still can't believe how little the Patriots got for them. Aren't QBs a precious commodity in this league who can demand higher compensation than a regular player?
Jeremy Beckett
I actually have a split decision on this one. I feel the Patriots got more than adequate compensation for Brissett, acquiring a former first-round pick in wide receiver Phillip Dorsett from Indy. Dorsett hasn't been great but he definitely has ability and we've seen some flashes, like against Miami, of his ability to get deep. Brissett was a third-string quarterback here who was probably going to get cut for nothing, so I have no problem with that deal. Garoppolo is a different story, as we've talked about many times. I felt the time to trade him was the spring but for whatever reason the Patriots chose to hold onto him and then got just a second-round pick in return. Even after waiting until the trade deadline I felt the Patriots could have gotten more than a second-round pick if they did a better job of shopping him around the league, but they chose to deal him a day early and took a second-rounder in return. Quarterbacks are a precious commodity but in all honesty both Garoppolo and Brissett are backups and it's tough to get a boatload in return for guys who are unproven. I believe they could have gotten more for Garoppolo but the timing wasn't right.
Paul Perillo
Do you think the Patriots will be activating Malcolm Mitchell or Vincent Valentine, assuming both can play? I wonder if Valentine is activated, can Lawrence Guy slide to DE where Patriots are thin and if so, does he have the speed to pass rush and contain RBs on the edge?
Ken Rappaport
As I said above I really don't have a strong feeling regarding Mitchell and Valentine. If I had to pick just one I'd got with Valentine but I honestly don't know the health status of either player. Neither has practiced yet so I don't think a return is imminent for either player. If Valentine was activated, it would allow Guy to move outside if the coaches wanted. Guy has shown the versatility to play inside and out, mostly as part of sub packages, but he has done both. I don't view him as a much of a pass rushing threat but he's been solid in run support so I don't see setting the edge as a huge problem. In fact his size should be a plus in that regard.
Paul Perillo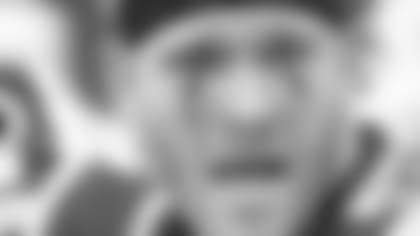 I can understand the Patriots looking for the fool's gold when trading draft picks from some dysfunctional teams, but how could BB think that Pete Carroll would let go of a quality pass rusher (Cassius Marsh)? Except for Bill himself, there is no team I know of that trades or lets go of their quality pass rushers, and I would put QBs in that category too.
Pat Leeson
Sounds like a pretty critical evaluations of Belichick's overall moves, and while I occasionally criticized some of the move the team has made over the years it's impossible not to recognize how often these moves have turned out to be solid. The Patriots traded a pair of late picks for Cassius Marsh and the deal didn't work. But honestly giving up a fifth- and a seventh-round pick isn't going to cripple the organization for years to come. They dealt Chandler Jones (the pass rusher I assume you were referring) for a second-round pick that turned into multiple picks. You could argue if the team got proper value (I would say yes) but it was clear that New England wasn't going to give Jones the long-term big-money deal he was looking for. Rolling the dice for special teamers like Marsh and wondering if they have the potential to do more is part of the evaluation process. This one didn't work but I like the idea that went into it. Same could be said of the Kony Ealy trade. It didn't work, but moving down eight spots in the draft to try to add an edge player isn't really an issue. Unfortunately neither move panned out.
Paul Perillo
Although Dwight Freeney is no longer an every down player, it was a fun thought to have him on New England. Possibly he was released because it was too painful to have a player that was more recently victimized by the Pats. Now, my question, why on earth did we release Marsh and who in Fort Sam Houston is this new guy we signed from Buffalo. I thought Marsh was making a pretty decent impact on D and special teams after a rocky start.
Mike Davis
Danbury, Conn.
I agree about the idea of adding Freeney. I thought it would have made sense throughout the early part of the season when he was available, but unfortunately Seattle stepped in and signed him. Now that the Seahawks have let him go, the Lions claimed him off waivers so he's still unavailable. As for Marsh, he was really struggling on defense, especially when it came to setting the edge. He was a healthy scratch in Denver and then played just two snaps in Mexico City against the Raiders, one of which resulted in a 25-yard Marshawn Lynch run that went right at him. He seemed to small and set the edge against the run and he wasn't a dynamic pass rusher. He seemed to be an able-bodied special teams player, which is what he was in Seattle, but not much more. We'll start to get more of an idea of what Eric Lee is, and he had an impressive sack in his first game against Miami. I'm interested in seeing more of him to see if he could provide what Marsh couldn't as a depth player on the edge.
Paul Perillo
I'm a faithful reader of PFW and have enjoyed your insight and opinions for many years. Are any of the three players on Reserve/Non-Football Injury, Keionta Davis, Andrew Jelks or Harvey Langi, available to return to the Active roster? If so, what is the process?
Mark Ota
Langi is not eligible to return after suffering injuries in the car accident that he and wife were involved in. Essentially he is on injured reserve, but because the injury he suffered was not football related, it is deemed NFI, and there are some bookkeeping reasons for that. Davis and Jelks, and rookie Tony Garcia, who was placed on the non-football illness list before the season, all would technically be eligible to return but the window for that is closing. Jelks has been practicing with the team, and with the rash of injuries at tackle it's possible the team is looking for additional help at the position, but it would be highly unlikely that any of those players would return.
Paul Perillo
The Pats statistically have improved greatly on defense but I suggest they still have deep rooted flaw ... that being weakness in containing a mobile QB who can extend plays by breaking out of the pocket or throwing accurately on the run.
Otis Hill
I agree that mobile quarterbacks have given the Patriots some trouble this season. Alex Smith, Deshaun Watson and Cam Newton all caused some trouble for the defense, but all three of those games took place during the first month of the season when everything was going wrong on defense. I feel that element will be less of a problem with the defense now playing at a much higher level, and we'll get to see with the Patriots set to take on Tyrod Taylor and Buffalo on Sunday. I believe the coverage breakdowns that ever evident early on have been greatly diminished and that was the real problem with the mobile quarterbacks more than anything else.
Paul Perillo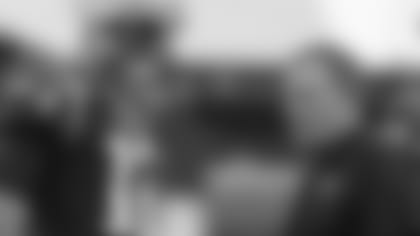 Why are good head coaches so hard to find? Half of them could/should be fired this year. Is it the offensive/defensive coaches that make them look better? Is that why Belichick looks so good this year, other teams haven't decimated our coaching staff in a while? Or is it the owners' fault not giving them a chance to succeed? But look at Chuck Pagano or Marvin Lewis, they have had so many chances.
John Middletown
The coaching dilemma is an interesting one and it's hard to pinpoint exactly what the problem is. I do feel there are some organizations that are too quick to pull the plug on coaches while others, as you mentioned, certainly have been patient and haven't been rewarded for that faith. To me this mostly comes down to a chicken/egg theory. While there are several adequate quarterbacks in the league, there are very few really good ones. Those quarterbacks are generally coached by guys who have been around a while. In addition to Belichick, Sean Payton (Drew Brees), Mike McCarthy (Aaron Rodgers), Mike Tomlin (Ben Roethlisberger) and Pete Carroll (Russell Wilson) have all been with their teams for a while. So is it great coaching or great quarterbacks that teams need to succeed? Probably a combination, but it's pretty clear that it's really tough to win big without at least a pretty good quarterback. But I do feel there is a coaching problem around the league as much as anything else, and given what we're seeing in college with so many guys getting fired it's probably going to continue at the pro level as well.
Paul Perillo
The NFL has the Cowboys-Raiders game slotted for SNF in Week 15. With the Raiders headed for 7-9 (at best) and Dallas looking at winning maybe one game more this season, how likely is the Patriots at Steelers game to be flexed to the 8:30 time slot? I don't recall any other games being moved yet.
Ralph Colucci
Toronto
That game will not be flexed into prime time because CBS has blocked it from being taken off its network. Networks have the ability to protect a certain amount of games and it's pretty obvious why CBS wouldn't want to lose such a valuable game on its schedule. The Patriots and Steelers figure to be playing for AFC supremacy and the game will garner a huge rating. So while the Raiders-Cowboys game isn't really worth the prime time slot, the Patriots-Steelers game won't be taking its place.
Paul Perillo
Can you shed any light on the illness David Andrews is dealing with? Has he been seen at the team facility lately? I recall Jamie Collins being out for an extended period of time a few years ago due to an illness. It took him some time to get back in shape. In any event, I wish him a speedy recovery.
Gary Madera
East Hanover, N.J.
We have received very little information about Andrews' situation. He was unable to practice the last two days the team worked out in Colorado Springs and he hasn't been back on the field since. We will likely learn more about his case this week once the team begins practicing in preparation of Sunday's game against Buffalo, but until then we would be just speculating.
Paul Perillo
Couple questions on the waiver process and roster limitations. When the postseason starts and players are released from other teams, are the released players able to be claimed by ALL the teams or just the teams still playing? As the injuries appear to be increasing relatively every year in both number and severity, the NFL has made minor incremental changes such as bringing up to two players back from injured reserve. I understand the NFL was gracious enough to allow ANY IR player to be called back to the active roster eliminating the need to designate players as IR with Return Designation when they are placed in IR status. Why limit this to just two? Yes, I get the gaming the system argument. Why not four or base it upon the number of players historically lost each year? You get my point. Furthermore, is there any push to allow teams to increase their roster above 53 or the active game day roster from its current number of 46 to include all 53? Pete Carroll recently pushed for having all 53 players active on game day. Just curious if there is any push in the NFL to allow teams to carry more players on both game day and above the 53 man limit.
Isenhouer
I'll tackle the easier one first. The waiver process remains in place through the playoffs until the new league year starts. Any player released is subject to waivers involving all 32 teams, not just the ones playing in the playoffs. However, there really aren't many player transactions during the postseason other than individual teams using their practice squad to tinker with their rosters. But in the event that a player is released, he does hit the waiver wire. The second part is much more complicated but I will say that I agree with your overall premise. I've thought for years that the NFL should adopt a system similar to baseball where players can be placed on IR for a certain amount of time and return. I don't believe it's necessary to limit the number of returners, but many in the league feel that would lead to a lot of players being stashed on IR who really don't need to be there. I don't really understand that logic because a team gains nothing by not having an able-bodied player available to practice and play while he is on IR. I don't really like the idea of expanding game day rosters though. That could lead to situations where teams are dealing with varying numbers of available players. As an example, the Patriots could very well have seven injured players on their inactive list for Sunday's game with Buffalo and the Bills might only have three. That would mean the Bill have 50 capable players while the Patriots might only have 46. That's just an example, and returners from IR doesn't solve that possibility because timetables for return might not match up with a team's need for more players. Like I said, it's sort of a complicated matter but I would say I like the idea of having a short-term IR list for teams to better manage their rosters.
Paul Perillo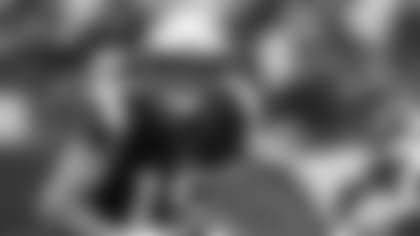 I've checked sports articles related to the Patriots and I've listened to the PFW podcast and recently there has been no update at all for when Chris Hogan will return. I understand he had a shoulder injury similar to Tom Brady, but do you think they are simply holding Hogan out longer in hopes that they go into the playoffs with a healthy receiving corps? I worry with only three receivers on the game day roster.
Dave Bowers
I'm not sure of the extent of Hogan's injury nor am I aware of any similarities to Brady in that regard. Hogan has been out since before the bye, and at the time reports suggested he'd be out several weeks. He's been out for four weeks and doesn't figure to play against Buffalo. Until he gets back on the practice field I wouldn't expect his return to be imminent. If he practices later this week, then I'd say chances are he'd be back for Miami or perhaps Pittsburgh down the stretch. I don't believe they are holding him out for the playoffs. If he were healthy enough to play I believe Hogan would be back on the field.
Paul Perillo
Do you think Gilly [Mike Gillislee] will be back running the ball any time soon? He wasn't that bad and inches away from breaking loose from time to time. I'm fully aware that Dion Lewis is the main man and I love his jukes and moves but I'm so worried he will get injured. Could it be possible to mix it up even though we may be a bit more predictable when Gilly is in, there is always a chance of play-action.
Jacob
Copenhagen, Denmark
I felt Gillislee was a bit disappointing in his tenure as the lead back in the first half of the season. I thought he would provide more big plays than he did and some explosiveness to the backfield, but in reality he was just average and never really provided a spark. Lewis has done that, especially last week against Miami when he ripped off three runs of better than 20 yards. Gillislee could still be back in the mix if Lewis or one of the other backs gets injured, but at this point he's the odd man out.
Paul Perillo