Hey guys, I have another question regarding Stephon Gilmore. Why not just use him in the way the Cardinals use Patrick Peterson and have him shadow the opponents #1 receiver all game long, week in and week out? Gilmore looked pretty good in this role on Thursday Night, and he is not really a zone corner anyway. Obviously Gilmore is not quite the player that Patrick Peterson is, but I think using him in this fashion would go a long way toward avoiding the breakdowns in zone coverage that plagued us over the first four games.
Ben Offen
Certainly matching Gilmore up in coverage makes things easier on him and may play into his skills. That's why it was such an obvious short-term solution to the pass defense problems heading into Tampa Bay. The rub is that it's not the be-all, end-all. It also creates an issue with the rest of your coverage players on any given snap or from week to week. Bill Belichick has had plenty of No. 1 cornerbacks over the years. He's had plenty of guys who really just wanted to match up with an opponent's top option – Ty Law was maybe the most vocal – but Belichick has always asked all his cornerbacks to be able to do different things and play different coverages in the best interests of the team. I don't see that changing for Gilmore. New England needs to get him playing better in all coverages, not just matchup man, even if that seems like the best and only option for the defense as a whole right now given the zone issues and communication struggles.
Andy Hart
I do not understand how an experienced vet like Stephon Gilmore can commit 2 hands to the face penalties. More importantly, I fail to understand how with several games into the regular season there are communication problems in the secondary. Can Gilmore be cut and his salary used to sign free agent Derelle Revis? Is it time to give up on Gilmore?
Gordon Rowlinson
Getting to the last couple questions first, it's not time to give up on Gilmore and Revis is not any type of a solution to cure the Patriots problems in the secondary. Gilmore got $31 million guaranteed at the signing of his contract. He cannot be cut without a huge cap acceleration that the Patriots could not swallow right now. Either way, that money could not be reallocated for a guy like Reivs, who by the way could not have looked any worse when he was still playing last season and seems like anything but an upgrade. For worse and probably better moving forward the Patriots are stuck with Gilmore right now. So he needs to become a better, more productive, reliable fit in the defense. As for the penalties, I was more concerned with his comments afterwards than the flags themselves. Sure, they were costly. But physical mistakes happen. I was more dismayed by his seeming assertion that he didn't do anything wrong and will continue to play the same way. The rule is simple, putting your hands to the face of an opponent is a penalty. A guy in press coverage getting his hands on a receiver has to do so below the neck. Gilmore should know that and hopefully it won't happen again. But the way he talked about it, I'm not so sure. And that's more alarming than the penalties themselves.
Andy Hart
Awesome job as always. Was wondering, with the help the Patriots could use on the defensive line aren't free agents Mario Williams and notorious Patriots killer Dwight Freeney still unsigned?? One or both could give us the help we need on the D-line and would not cost us any draft picks with what I've heard is a deep and talented draft coming up in 2018. Love to get your opinion.
Bob Stuart
Both aged veterans are still very much available. That's probably for good reason. Freeney may have looked OK against the Patriots in February, but the 37-year-old has barely been a bit player in recent seasons. Given the issues with the Patriots pass rush I guess anything could be worth a try at this point. But I can't imagine Freeney being too much of a boost to the rush even if the Patriots were interested. From his perspective, my guess is that he wouldn't join a team without at least some guaranteed money and even then might only want to do so later in the season for a contender. Not sure the fit is there in Foxborough. Williams is younger and probably more of an every-down option at this point, but he seemed to fall off the map at the age of 30. Now 33, Williams always dealt with questions about his motor and doing what was best for the team. Again, doesn't sound like a fit for the Patriots. But, I can understand the questions given the lack of depth and production on the edge of the New England front through five games.
Andy Hart
Is there any chance that Malcom Mitchell could return this season?
Also, can you offer a deep dive into why Dwayne Allen can't get started? How much of that is due to not mastering the routes vs. being kept in to block given the struggles of the O-line? Or circumstantial (Brady overthrowing him when he's open, or just more reliable options in Amendola, White, and Hogan)? How is he looking in practice? Thanks.
Benjamin Poor
Do you think Malcolm Mitchell will contribute this year?
Fred Rosenthal
I do think that Mitchell is a pretty solid bet to return from injured reserve and contribute to the New England passing game later this season. By rule he has to sit out at least eight games, so we are still a few weeks away from his being a consideration. But the way he found a trusted role working with Brady last season, all the way through the Super Bowl, the oft-injured target should be a consideration for return assuming he's healthy enough to do so. As for Allen, to me he just looks old (he's only 27) and not very athletic at this point. We don't get to watch practices during the regular season, but I was not impressed with him this summer. He doesn't have great hands, doesn't adjust well to the ball and has had issues both on the game field and in practice getting on the same page as Brady running routes. Beyond his work as a blocker, I don't see Allen being much of a factor on the offense or in the passing game this year. That's disappointing but it is what it is. I could easily see Allen playing just a single season in New England that way things are going at this point. 
Andy Hart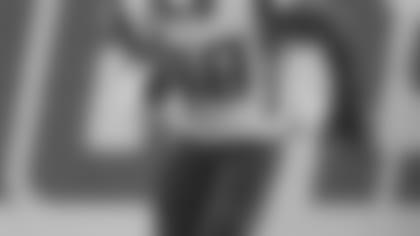 Three part question – 1. Why is Brandon Bolden still on the team? Can you honestly say that there isn't a defensive back or offensive lineman in free agency or on a practice squad that wouldn't help the team more? 2. Do you think Belichick has buyer's remorse making the Brissett/Dorsett trade? Brissett is showing he's potential starting QB caliber in the right system and Dorsett is an afterthought who will be gone in a year. 3. Potential TE trade – Allen for Bennett. Bennett has experience with the Patriots and is being underutilized in GB. Allen, aside from a couple of Brady misfires is non-existent. Belichick should know by now that Colts pass catchers don't work with the Patriots (Wayne, Collie, Allen, Dorsett, etc.) because the Colts offense is too simplistic with no discipline and the players come over and can't adjust.
Jeff Scott
Bolden has always been a favorite of the coaching staff as a versatile veteran, core special teamer and leader in the locker room. I think it's fair to question that value, especially after a game in which Bolden had three penalties on special teams, but that's the reality of the situation. I also don't think he's the biggest potential waste of a roster spot right now.
I do not believe that Belichick has regrets regarding the Brissett trade. I don't think the second-year quarterback was a part of the Patriots plans moving forward and given the team's need at receiver at the time flipping him for a former first-round pick was solid value. I have enjoyed watching Brissett get his chance to fill in for Andrew Luck in Indy, but I'm by no means sold that he's a starter in the NFL. Either way, I don't think he had a future in New England.
Finally, as much as Allen has been a bitter disappointment for the Patriots there is no way the Packers are going to unload Bennett in a trade. Bennett got $6.3 million guaranteed and remains an option in the Packers passing attack as they pursue success in the NFC. Why would they pull the plug on that – a guy with 20 catches through five games -- and add a guy with zero catches in return? Makes no sense for Green Bay, even if the Patriots wanted to try to do it. 
Andy Hart
My question is not about the offense or defense, but instead it is about discipline. The Patriots under Belichick have historically been that they do not beat themselves, but against the Bucs I saw something like 13 penalties ... with most of them completely avoidable (Ex. 2 roughing the passer calls). Do you believe that this is something that is fixable, and if so how?
Daniel LaFleur
As a long time Patriots fan I have never seen amount of costly penalties the team has taken this year thus far. How do you think Bill and his coaching staff handle this undisciplined problem? I'm sure this is addressed to the team as a whole, but are the individuals who are flagged at crucial times in the game called aside to address this problem.
Bill Parrott
Coming off of the 12 penalties assessed against the Patriots in Tampa Bay, it's understandable this issue is addressed here. New England now has been nailed for 39 penalties on the year. But I don't assume that the dozen penalties will be the norm moving forward. After five games the Patriots are on pace for 124 penalties, which would be a lot and most in the last decade-plus. More often than not, though, New England finishes around 90 penalties for the year. Over the last five seasons Belichick's team has averaged 95 penalties a year ago. And for the record, the 2104 Patriots had 120 penalties on the way to Super Bowl glory. My guess is that things will slow down with the flags. I think that's achieved through improved focus and play. Certainly Belichick has never allowed for sloppy play or flags. I don't think that's changed. I don't expect the high flag count to continue with regularity. But, maybe I'm wrong. Early on this year certainly does feel different than others, I'll admit that.
Andy Hart
Hey guys, how's it going? Thanks for the great job you do covering my favorite team. If a trade is going to be made before the deadline to try and improve the defense what position do you feel should be targeted? A pass rusher? Perhaps a speedy off-the-ball linebacker? Do you think maybe a change in scheme would benefit this group of players? Also as it stands now with Malcolm Mitchell, Shea McClellin and Vincent Valentine eligible to be taken off IR who is the healthiest and which two make the most sense to call upon with all other things being equal?
Michael Pizzoli
I still believe that a true defensive end – ideally one who can set the edge against the run as well as get after the passer – would be the top target as the trade deadline approaches. But those guys don't grow on trees and finding that type of player won't be easy. I would never rule out adding a linebacker, even though that sounds strange with both David Harris and Harvey Langi really doing nothing to this point in the year other than taking up roster spots. As for the IR question, I really don't have much info on the health status of the three players. I have seen both Mitchell and McClellin walking around and in the locker room occasionally, but that's about all I can offer. Before Valentin went on IR, it seemed simple to assume that the team would bring back Mitchell and McClellin. But, given the strange situation surrounding Alan Branch and the struggles with the run defense, Valentine has to be a consideration. McClellin's versatility and potential to impact the defense in a variety of ways makes him a solid option. While I said earlier that I think Mitchell will be back and find a role, if the rest of the passing options stay healthy the argument could be made that New England needs the two defensive players from IR more than another receiver. But, these things tend to sort themselves out and the status of other players on both sides of the ball could clarify things more in the coming weeks before these decisions needs to be made. 
Andy Hart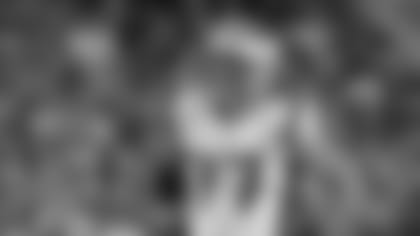 Guys, how about Nate Solder and a fourth-round pick for Duane Brown? Would Brown be an upgrade? Solder has looked like he simply isn't strong this year. More like the tight end he used to be than an NFL Tackle .
Chris Brownle
This is an interesting idea given Brown's holdout in Houston. Certainly Solder has not played well this season and I'm not sure what to make of it. He missed the summer to an undisclosed injury/issue and has struggled to start the year. While he's not be on the injury report, it's hard not to theorize that he might be dealing with something that's led to his poor play. With Solder set to hit free agency this coming offseason, a decision needs to be made about his future at some point. If New England isn't going to re-sign him, then a trade isn't a bad option. The problem with trading for Brown is that he wants more money and is 32 years old. Would the Patriots given him that extra dough? Only they would know that. I am also not sure that Dante Scarnecchia would want to disrupt the continuity of his line, even if the group has clearly underperformed to open the season. There have been rumors that the Seahawks have shown some interest in trading for Brown. 
Andy Hart
Hi guys a couple of questions from Holland. Are there any rumors about signing Dwight Freeney or other pass rushers? And would you make a trade with the 49ers to get Navorro Bowman after he got benched this weekend?
Greetings
Joost Nijssen
Other than fan and media speculation, I don't believe there have been any actual reports or even rumors regarding Freeney. But we all know that oftentimes the Patriots are able to keep plans and moves under wraps before pulling them off. Last year's Jamie Collins trade and this spring's Stephon Gilmore signing would be two examples. Not sure exactly what to make of the Bowman situation. The team seems to make it sound like they are trying to keep him fresh. He clearly doesn't like it and voiced that. He's also in the middle of a huge contract, thought the guaranteed money only runs through 2018, that would make him a less-than-likely trade target for the Patriots. 
Andy Hart
Everyone, from media to players to coaches, talks about "time" needed to "improve" the team. While that's understandable and natural to all teams, it also begs a question - did Patriots use the preseason efficiently in terms of time? Sure a few players were new to the team but most of core players stayed and many are not performing as expected. The very fact that Patriots did rather poorly in the "meaningless" preseason games, doesn't that allude to the fact that the team was not all that well prepared at the start?
Marc Lossmann
Certainly the way teams handle the preseason and training camp, especially with the new-age rules of the CBA, is worthy questioning. But for the most part the players that played poorly in the "meaningless" preseason were not the ones that are playing key roles now. Could you argue that Belichick should have played more key players more often? Sure, though in the aftermath of Julian Edelman's injury I heard the exact opposite. The Patriots aren't playing well right now, especially on defense. I think some guys are underperforming and other areas are lacking in depth and talent. I'm not sure misappropriation of preseason time is to blame. 
Andy Hart
Would you do me a favor and tell Butler, Gilmore and Van Noy to stop going for the big hit and wrap up. It's driving me crazy to see opposing teams get an additional 5-10 yards because our guys won't wrap up. It actually makes me miss Logan Ryan.
Monty Borrowman
I will pass your message along if I get the chance. But I think what you are seeing is a part of modern football across the league. For years guys have often preferred hitting to tackling. Sometimes I think it's necessary in terms of trying to knock the ball free and get the job done. Other times sure-fire tackles are missed for no real reason other than poor fundamental technique. I think we've seen both from the Patriots this year. And certainly Ryan was one of the better tacklers we've seen in New England, especially among defensive backs. 
Andy Hart
Hi. Where has Philip Dorsett been the last couple of games? He had that one good game and it seemed like he might be getting it going but now no sign of him. What's happening?
John Cohen
I think Dorsett is still very much finding his way in the Patriots offense and building a rapport with Brady. He's only been in New England a little more than a month. And we know how difficult the acclimation to Brady's offense can be for receivers. Dorsett saw action on 27-percent of the offensive snaps in Tampa. Clearly he's the fourth receiver on the depth chart right now and probably will be moving forward if Brandin Cooks, Chris Hogan and Danny Amendola stay healthy. Heck, if Mitchell comes back off IR, Dorsett could fall to fifth. He's a complementary player, even if he does get the offense down and build a comfort. I wouldn't expect him to be a top-three target unless injuries force it.
Andy Hart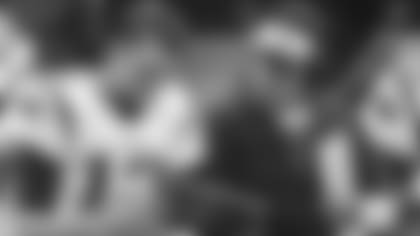 Get rid of McDaniels he is calling to many dumb plays that is getting Brady hit Get a tight end make him slot receiver throw the ball under 2.7 seconds McDaniels is a fool flea flickers two bombs with only twelve yards to go are some of the plays this idiot calls post this you fool
Larry Kothe
I posted it, as instructed, but not sure I'm the one who looks like a fool. McDaniels may not have had his best game in Tampa Bay. I'm all for critical analysis of all players and coaches. But this is an extreme and off-base reaction. McDaniels is still one of the best offensive coordinators in the game and will be until whatever time he ascends to become a head coach once again. Thanks for reading, watching and emailing in!
Andy Hart
The demise of the Patriots dynasty has been prophesied at least once in the past and followed with two SB victories albeit in some ways courtesy of the opponents. This time it feels like a real thing: Brady and key playmakers are aging, the infusion of free-agents including some pricey ones has not fully compensated for the lack of talent drafted over the past few years. BB himself is getting closer to the end of his tenure than a beginning. The team may still be a playoff contender but it feels like it is heading into the autumn season of the dynasty. It may be a graceful autumn with some "Indian summer" spells but it feels like one doesn't it?
Adam K.
I think we've all been well aware that with Brady at the age of 40 and Belichick 18 years into his tenure in New England that we're closer to the end of the current Patriots dynasty than the beginning. That's just reality. But I'm not willing to close the door or rush anything based on an admittedly suspect start to a new season. That mistake has been made before. Things don't seem to feel quite right these days. That's for sure. But things can change quickly in New England and the NFL. I still believe this team of players with this staff of coaches has championship potential, especially compared to what I'm seeing across the league in 2017. Don't push the panic button or close the dynasty door just yet.
Andy Hart
Are Dwayne Allen and Phillip Dorsett still with the Patriots? For a 4th-round pick and a decent backup QB I think everyone was expecting a lot more. Somewhere bitter Bill Polian is smiling.
Josh Lund
Somewhere Bill Polian is probably still pretending he really liked Tom Brady back in the 2000 draft. Allen has not worked out to start his Patriots career. That's a fact. (Remember, the Patriots did also get back a sixth-round pick in the deal.) As for the second trade, I'm not willing to say Brissett is a starting NFL QB or that Dorsett won't ever pan out in New England. Too soon for either. I still like that deal because I think Brissett's future in Foxborough was on shaky footing either way. 
Andy Hart
Hey guys, I'm a Rhode Islander who lives in Barcelona, Spain. Long-time listener, first time emailer. With roster spots being at a premium, I was wondering why we don't see any hybrid punter-place kickers. I remember when Allen got hurt in a game a few years back, Ghost did reasonably well as an emergency punter. Also, while we're at it, why don't we see anyone who plays center and long-snapper? I realize it's a lot harder to snap a ball right onto the hands of someone 15 yards back than into the general catch radius of a QB 5-7 yards back in shotgun, but again, given the importance of a roster spot, I'm just surprised we never see this. Heck, after Nick Folk's performance last week, you have to wonder if Tampa Bay's punter wouldn't be a better place kicker for them today. Thanks.
Paul Charette
I understand the reasoning behind your question, but I think we underestimate the difficulty of these specialized jobs and the importance placed on them in the modern NFL. Games are won and lost on missed kicks – both the longer PATs and field goals – that are relying not only on elite kickers, but also elite snappers. If there was a freak talent who could perform both kicking and punting roles at an elite level, I'm sure he'd be a hot commodity. That guy just isn't around right now. As for the center being the long snapper I think another concern would be the center getting hurt on offense and then removing him from the kicking game. That could really derail a game in a hurry. Again, if the right athletes or options were available I think NFL teams might like the idea of saving a roster spot, but it just doesn't seem to realistic these days.
Andy Hart
Just browsing the list of players on injured reserve, I see some very good players. Who on the injured reserve looks like they may be able to return this season? Also what is the rule on how many players can be activated from the injured reserve? I believe it is 2 per season.
Gordon Rowlinson
Pembroke, MA
Two players can indeed return after missing at least eight games. Right now the candidates, in order, would seem to be Shea McClellin, Malcolm Mitchell and Vincent Valentine. But that could change both in terms of the individual players' health as well as the team's needs when the decisions need to be made.
Andy Hart
What a difference one player makes! Without fast-clutch Edelman, Patriots O-line cannot keep 40-year old Brady from being pummeled every game. The run game is also mediocre thus Patriots are not keeping the ball as long as last year with short passes and effective runs. All that gave Patriots defense a HUGE break keeping the slow and aging group in the box reasonably fresh and able to contain many suspect QBs and depleted offenses they faced. Now Patriots are exposed at their O-line and almost entire defense as not being championship caliber. Sure that there are other factors, but wouldn't you say that the loss of Edelman hurts Pats by far the most of any loses?
Jack Lewish
Yes, he's by far the biggest loss to the team due to injury. He's by far the best player lost to injury, too. But there are a lot of factors, as you said, that go into a lot of the issues the Patriots have faced in little more than a month of football. Edelman has always been a key part of the offense, but he's got nothing to do with how poorly the secondary has played. And I'd argue the line issues aren't all that related to his absence, either.
Andy Hart
1) Do you think Pats should trade Garoppolo + picks for Dante Fowler + Myles Jack + picks? Any other available options for elephant backer and moneybacker? 2) Is McClellin able to set the edge? Improving both pass rush and running defense? 3) Which position Hightower is better: linebacker or defensive end? 4) David Harris experiment should be over. Even with this bad running defense, he is being a non-factor. Depth purposes aren't an excuse, we have four players ahead of him, even Marquis Flowers, with only Langi behind. We should use his cap space for a player who is gonna play. Alan Branch is another who should be released/traded. He was dominant last season, but this year he doesn't look like that at all. Success last year doesn't win games today, and age is catching a 350 lb and debatable offseason routine. I don't even know if there is space for such a heavy guy in today NFL. Your thoughts, please. 5) Does Dorian Johnson have a chance with Patriots? He is a 4th round pick interior offensive lineman on Cardinals practice squad, should Bill take a look?
Gregorio Ladeira
I have said all along I probably would have traded Garoppolo to make the team better this offseason. Now, though, may not be the time. You no longer have another quarterback in the system and the 40-year-old Brady is taking a pounding on a weekly basis. Not to mention, why would the Jags trade two core young defensive players taken with first-round picks in recent years? Of all their issues, aren't they building a pretty nice young defense? I don't believe McClellin is a true set-the-edge player. I think more an off-the-line/inside linebacker at his point who's best used as a versatile backup. Hightower is much better as a linebacker who rushes when needed. It's not even close. Harris has done nothing, but letting him go doesn't free up cap space. That ship has sailed already. Branch has not been impressive and not been asked to play much of late. I do think there is a role for a big man like him when he's healthy, motivated and in shape. Heck, there was a place for him on one of the best run defenses in football just last fall. Things haven't changed that much in a few months. Now, can the Patriots get Branch back to where he was last season? I have my doubts. Finally, I don't know much about Johnson other than to say the Patriots could have claimed him when he was cut by Arizona at the end of camp or signed him to their own practice squad and have not done it. Guess they aren't all that interested at this point.
Andy Hart
What do you guys think of maybe trading for a guy like Robert Quinn? Seems farfetched but hey.
Will Quevedo
I love the idea. Why not? Especially since Watt is now hurt. And getting Von Miller from Denver or Khalil Mack from Oakland is probably too crazy to consider. I'm kidding, because Quinn has not been an elite player in recent years as he's dealt with injuries. But he still has a big contract and, I think, a place with the Rams. Still, he's the type of every-down end and upside pass rusher who I'd love to see added to the Patriots front. I won't hold my breath, though.
Andy Hart
Glad to see that the Defense is starting to communicate more. One of the issues that I saw during last night's game against the Bucs were some of the Patriot's "tackles". A couple of times the Bucs receivers were given kudo's by the announcers for being able to bounce off and continue moving up the field after being hit by a Patriot. The only way that happened was that they weren't actually trying to lock arms around the receiver. When are Matty P. and the other coaches going to get on their players to actually "do your job" and wrap up when they contact the opposing offensive players?
Bruce K. Caccia
Clearly tackling issues annoyed some fans in Tampa Bay. I can understand it. I will also note that tackling isn't something that can be practiced all that often during the season. I know the team focuses on it quite a bit during the summer, both in live drills and other work with pads. This isn't an issue specific to New England. I think there are tackling issues on various teams across the league almost every week. Really good tacklers aren't as prevalent as they used to be, in my opinion. Believe me, though, tackling is a skill that's emphasized by Belichick, Patricia and all the coaches in New England. It's up to the players to get the job done.
Andy Hart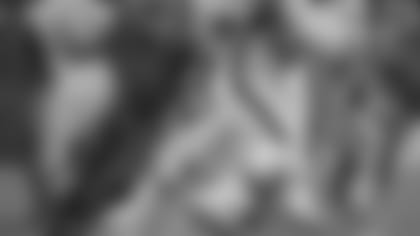 Reasonably certain you'll scathingly poo-poo this thought, but it originates in my fear for Brady. I'm thinking Pats should play Jimmy G now before they're forced to: this would keep Brady fresh for the playoffs and he can come off the bench for comebacks if JG struggles. With the o-line problems a much more mobile JG can avoid some of the punishment. Brady's getting killed out there.
Stephen Flemming
I agree…with the final sentence. But if you are trying to win now and this year, then Brady has to continue to play. Even with him on the field the Patriots have two losses and could have lost two other games. The margin for error is almost non-existent right now. The team is fighting an uphill battle already for playoff seeding and positioning. Unless you think that Garoppolo is the better player with the better chance to win – it doesn't sound like that's the case – then Brady has to play and the line has to find a way to protect him better.
Andy Hart
Hey guys, so 10:30 mark in the 4th quarter, Winston bombs one OB from the end zone to avoid the safety. Why isn't this the same intentional grounding/safety we saw TB12 called for in the Super Bowl against the Giants on the first drive of the game? There was no possible receiver that could catch this ball and he was in the tackle box.
Matt Lawrence
I have no idea. I was screaming for the flag myself. I've actually become more and more annoyed by the way intentional grounding is called in the NFL. I think they give the QB way too much leeway. Winston should have been flagged. So should a lot of other quarterbacks a lot more often, including Brady. But, I guess you protect the passers at all cost. If that's the case, I'd just get rid of the rule and let them throw it away without the rule they pretend to enforce.
Andy Hart
We heard a lot about Harvey Langi this preseason. I read a story about him being a projected high pick before he decided to stay in college for his senior year. Why isn't he playing at all, when the linebackers seem to be not producing? Same for David Harris? It can't get any worse so why not?
Brendon Rodriguez
Langi was certainly the talk of the preseason when he saw almost non-stop action on the edge of the front. But since making the team he's been a non-factor, including not even being active for games. Harris is more understandable to me. He's older, looked bad in the preseason and has no role on special teams. Langi is young, should have an upside, got a ton of time to learn the preseason and should be able to fill a role in the kicking game. Clearly they don't think he's a guy that can help them win games right now. But I agree that's a bit strange with how poorly things have gone on defense and how much he seemed to be in the mix this summer.
Andy Hart
Hello. Hypothetical question. If you were given the choice to have any player currently on injured reserve back to 100% health right now, who would it be? Would it be Julian Edelman for an extra weapon to help the offense? My pick would be Derek Rivers. I know he hasn't yet proven anything, but some athleticism in that linebacking and/or edge group could really help.
Connor Haley
I think you are overthinking this. Edelman is the answer. He's the best player. He is Brady's favorite, most consistent weapon. He may not fill the biggest need on the team right now, but I'm a firm believer that you want your best players on the field as often as possible. That would include Edelman. Rivers is a total unknown who had a pretty quiet summer before getting hurt. I'm not sure he'd have a major role on defense right now even if he were healthy. He looked like a guy who was going to be a work in progress as a young player. Despite being the top pick, he was behind Deatrich Wise on the practice field from day one. I'd prefer he be learning while playing, but I can't see him being an impact player worthy of the pick in your hypothetical question. Sorry.
Andy Hart
Clearly Gilmore is a talented corner and appears much more motivated than Butler right now. But you can't let him get away with blaming "communication" for the defensive problems. He clearly has trouble with taller receivers and both of his hands to the face calls cost us BIG!!! Stop blaming others and fix the technique.
Thomas Walkden
You may not like it, but clearly communication has been a major issue for the defense this season, especially in the back end. Gilmore has had his issues in coverage, too. The penalties and his response to them were not good. But you can't just disregard the communication issues. I also don't agree that Gilmore is more motivated than Butler. I still think Butler is very much motivated and you could argue he has every reason to be more motivated as he pursues the big contract he deserves, one like what Gilmore already received. And Gilmore is supposed to be better suited for tall receivers with more size and length than Butler or most Patriots corners over the years. He was certainly more competitive with Mike Evans – as big a receiver as you'll find – in Tampa than he was a week earlier against the Panthers. Of course he didn't have to communicate as much against the Bucs because he's was matched with Evans and just chasing the taller receiver around the field. Still, Gilmore has plenty to work on moving forward.
Andy Hart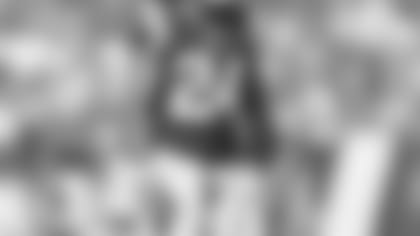 What the hell did we pay so much for Gilmore? He can't even line up correct? He keeps getting smoked. Butler is the man who should be getting paid.
Patrick Campbell
This is the type of email we got regarding Gilmore after the Carolina game. They slowed some after the effort in Tampa in which he matched up with Evans in the win. Still, some fans hold Butler in high regard given his history in New England and need to see much more from the newcomer Gilmore before really connecting with the $65 million free agent addition. I can't say that I disagree with that sentiment. Butler has had two-plus really good seasons in New England and obviously helped the team win two Super Bowls. Gilmore has to prove himself.
Andy Hart
With the struggles going on in the secondary and with the defense as a whole do you think we would be wise to start controlling the ball more on offense and having more time of possession to keep the D off the field?
Billy Owens
No, but I have to admit the thought has crossed my mind. I still think the best plan is to throw the ball early and try to build a lead behind the Brady-led, high-octane passing attack. But given the way Brady has been hit and the issues that are far from fixed on defense, the idea of keeping the other team off the field isn't a crazy one. That's probably not an issue this week against the Jets, but seeing the Falcons down the line (though their WRs are banged up) is a scary proposition. Still, I'll take Brady's passing game and the chance to win a shootout over any other option. Until I see that it can't work. Then I'll be worried and seek alternatives. For now, full speed ahead!
Andy Hart
For all the early season articles about the defense, the one item we overlooked was the significance of certain players. The team goes out and signs a big contract with a player they are familiar with, but do not know what they have as they have not played in the NE system. We knew what we had in Logan Ryan. Good player, understood the system and the best tackler on the squad. Go look at the film, Logan was a very good tackler, and in on a lot of plays. This current backfield does not tackle well and players are gaining yards after catch consistently. Not a good formula for getting off the field. So Gilmore does not know how to prevent hands to face penalties, he does not think wrapping up is how to tackle. I do not get it. Malcom should be more angry than ever, they gave that guy the money. There are serious issues in the secondary, and YES they all begin with Gilmore.
Tim Wilson
Again, plenty has been said about Gilmore. He's the new guy in the back end that's filled with proven Patriots contributors. The new mix has resulted in alarming success for opposing passers, who now have a 109.2 passer rating through five games. Everyone knew that Ryan was a very good tackler. Of course he also had a lot of tackles because he gave up a lot of receptions. My guess is that when the Patriots gave Gilmore all the money they envisioned him as a corner who would prevent catches more often than Ryan did. So far, that has not been the case and no one could argue the point. But Gilmore isn't the only issue on the defense. The pass rush has not been good. The run defense has not been good. Devin McCourty and Malcolm Butler have not played up to their high, Pro Bowl standards. Gilmore has been bad, there is no sugarcoating it. He's not lived up to his resume or contract. But the same can be said for others and the defense will need improvement from more than just Gilmore to turn things around.
Andy Hart