With the Jones trade netting us quality depth, or possibly a starter, and a late second rounder do you envision a possible scenario for a trade where we trade those two late second-round picks to move up in the early second or late first? Play along here and say where you think those picks could put us and who you think we could get with an earlier selection. Derrick Henry? Alex Collins? Will Fuller? Thanks.
Ever get the feeling that some people don't use their real names when they send in to Ask PFW? Weird. Anyway, Henry could certainly be a guy that might require New England to move up if it were interested in the big running back. I'm not sure that's likely, though. Maybe a cornerback who slips down the board or gets into striking range? Clemson's Mackensie Alexander could be a guy, just to throw a name out there. (Or William Jackson III for another.) The bottom line is that the Jones trade gives Bill Belichick and Nick Caserio more to work with on draft weekend. That could be just sitting and making a pair of picks. Could be moving up. Could be dealing the picks to move back or into next year. Belichick loves to have flexibility and the Jones trade brings that both in the draft and in terms of the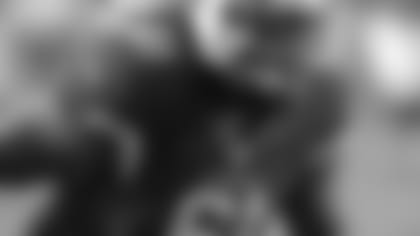 salary cap. Jonathan Cooper also adds a guy the Patriots had very highly rated coming out of North Carolina in 2013. Maybe Dante Scarnecchia can get Cooper to play to his potential if he's healthy in a new setting. That would be huge. Maybe he's a throw-in who'll never pay off. (Let's be honest, veteran trade additions have been pretty much 50/50 in the Belichick era. For every Randy Moss or Akiem Hicks there are plenty of Jonathan Sullivans or Chad Ochocincos.) If that happens, the youth movement of Shaq Mason and Tre' Jackson still is very much an option. New England traded a player it probably had absolutely no intention of signing to a big-money deal for flexibility to maximize the asset. I like the trade and where it leaves the team, even if it did lose, on paper, its pass rusher.
I wanted to get your thoughts on what the 5yr/$85 mil deal Olivier Vernon signed means for possible negotiations with Chandler Jones. They both came into the league at the same time and Chandler has 8 more career sacks. Does this automatically price him out for us?
The trade on Tuesday probably partially answers this. But really we've known all along that Jones' value on the market would be huge. Double-digit sack guys get big money. Vernon just verified that yet again. To me the eye-opening deal was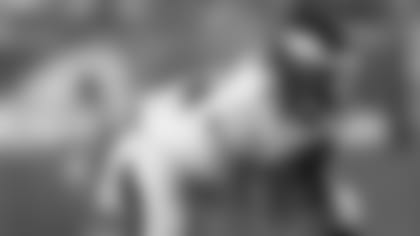 Vinny Curry's contract with the Eagles that was $46 million for a guy who's never started a game, has 16.5 career sacks and isn't in Jones' Pro Bowl league. I don't think Jones is a great player, but the market says he's worth a lot of money. He deserves what the market is willing to pay. Just doesn't mean the Patriots should have been the one to pay it. Good luck to him.
With most of the receivers gone in free agency, could you see trading for one? Maybe Chandler Jones and a seventh-round draft pick to the Browns for Josh Gordon and 5th round draft pick. Or is there a possibility that they can make a trade with the Cardinals for one of the receivers there?
This obviously came in before Jones was traded to the Cardinals, just for a draft pick (second round) and a guard rather than a receiver. I will never rule out a trade for the Patriots. I've said already that I'd love to see Gordon get reinstated and see the Patriots trade for him. Why not? I would like to see New England add one more receiver this offseason, either a veteran or a mid-round draft pick. I would have liked Mike Wallace, who signed with the Ravens. But that possibility is out and I would not have given him the contract Baltimore did.
Thank you for the awesome coverage! How does draft position play into contracts for free agents or restricted free agents? I thought I read somewhere that when a team signs a free agent that team must also send a draft pick to the free agent's previous team. And, the draft pick is somehow related to the player's original draft position. This came up in an article explaining why the Patriots may prefer to sign a veteran player who went undrafted over one that was drafted. Please straighten me out.
Lucky for you, Chris, I take great pleasure in straightening people out! For the most part the only time a player's original draft position ever played a role in free agency was with restricted free agents. If teams tender their restricted free agents, it can set them up for potential return compensation if that player signs with another team. One of those in the past included a pick equal to the player's original draft round. But that has been streamlined now so that the highest tender gets a first-round pick in return, the middle tender gets a second-round pick and the lowest simply gives a team the right of first refusal to match an offer the player signs with a another team. Really, though, it should not sway a team one way or the other if it is interested in signing a good player to fit its system.
I read a lot of sportswriters thoughts the Matt Forte was a perfect fit for the Pats, including PFW if I'm not mistaking. I read Forte was a little hesitant to sign with the Jets because they didn't have a starting QB signed. With that being said, did the Pats even attempt to reach out to him, surely having TB12 on our side would have given him valuable food for thought to at least meet with BB and RK. I think we missed a great opportunity by not going after him...What are your thoughts?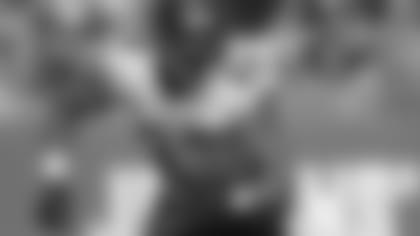 According to Forte himself, the Patriots showed "minor interest." The Jets, apparently, did more than that and probably offered more money than where New England wanted to go. I still think Forte would have been a great potential three-down fit in Foxborough. But the Patriots seemingly didn't have enough interest to get it done.
Why don't we grab Percy Harvin and Andre Johnson? Did Bill forget that we do not have a first-round pick this year? I know neither of them looked special last year but who could look good playing for Tyrod Taylor or a 40 year old QB?
Johnson first. I think he's probably done. Certainly he wasn't what the Colts were hoping for, even considering all the issues at QB in Indy. Harvin isn't old, he just can't stay on the field. He's played in just 28 of a possible 64 games the last four seasons, including just five in Buffalo last year. He has a list of injuries including hip and migraines. He's simply damaged goods. He was certainly an intriguing athlete coming out of Florida and flashed NFL playmaking skills early in his career. But he's not a guy I'd be stumbling over myself to sign. If the jobs run out and he's looking to sign a prove-it deal, maybe we can talk. Belichick did supposedly like him coming out of college.
I would like to pretend I understand the salary cap, dead money, how bonuses play into the cap or don't, but let's be honest I am not Stephen Hawking. So my question is on just one aspect of the salary cap. Does a retired player's salary count towards the cap in any way?
No. Once the player retires his salary/contract is tolled. But, any previously unrecorded signing bonus money or proration does immediately go on the cap. It's similar to a guy being traded/cut in that there can be a cap acceleration due to previously paid bonus money. But the salary comes off the books when the player retires.
Any rumors around involving the Broncos inquiring about Jimmy G.? It's not outrageous to think he could be traded for their first-round pick. Considering they will be looking to take a QB with that pick anyway, I would think Jimmy G. is farther ahead with some NFL experience under his belt learning behind the G.O.A.T. and a better prospect than anyone available at the 31st pick. Not to mention they are hurting for any option at QB right now, currently relying on Sanchez... I understand there is a lot up in the air right now with the possible Brady suspension looming, but if that wasn't a factor would we see more developments with this scenario?
There have been no rumors or reports regarding a Garoppolo trade, not to Denver or any other team. I also do think it would be outrageous for a team to trade a first-round pick for the third-year backup. He's thrown a total of 31 passes in two seasons – none of them is truly critical game action. While he's been practicing in New England for two years and playing in the preseason, he's still a pretty unknown commodity. Sanchez, for all his faults, has accomplished much more in the NFL. I would consider trading Garoppolo for a first-round pick, especially a 2017 selection, but I'd also be comfortable keeping him to develop as Brady's backup. He's a cost-effective option for the next two years, he's well-liked by everyone in New England and he fits the system. There's value in that for now.
I have to mention these draft picks for the Pats by an NFL analyst. At 60 Braxton Miller WR, at 91 Carl Nassib DE, at 96 Kentrell Brothers ILB. What do think? I thought they were great.
I'm not fully entrenched in my prospect research and reviews yet, but I will say that I hate the Miller selection with New England's top pick. He's a raw athlete converting from quarterback to wide receiver. He's limited in his route running and the role he fit at Ohio State, never mind in New England's complex passing attack. He also rubbed me the wrong way in his Combine meeting with the media. I just can't see the fit for Miller in New England, certainly not that high of a pick. I'll get back to you on the others in the coming weeks.
I was just curious as to what your thoughts would be on signing Anquan Boldin. He is a tough as nails, seasoned veteran with amazing leadership skills and very sticky hands. The dude rarely drops balls thrown his way. We all know that the Patriots have NO outside threat whatsoever as Gronk, Edelman and Amendola love the inside YAC gains. But Boldin could really stretch that outside and the deep balls. The knock on him is his age but he is very similar to Steve Smith Sr in that age means nothing to them. We should have signed Steve Smith several years ago when Carolina cut him but now we can redeem ourselves with looking at Boldin. Don't you think at this point in his career he would love to catch balls from Brady? PLEASE LETS MAKE THIS HAPPEN.
(Patriots fan stuck in Denver Bronco and Dallas Cowboy territory)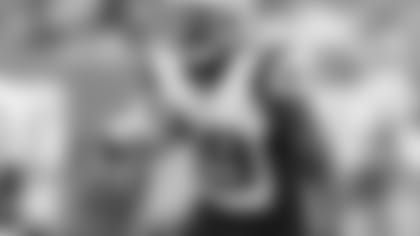 While Boldin probably has a bit more left than Johnson, I'm not as interested as most are in the former star. First, he's not going to stretch the field. Never did. He's a possession guy who can fight for the ball. He had decent numbers last year and I'd take him on my team as a physical veteran, but he's another guy I wouldn't want to have to count on to win. Of course that would not be his role if he landed in New England with Gronk and Co. I also think the team has plans of using Chris Hogan on the outside and maybe in a type of role similar to what Boldin has been at times in his career, similar to what Brandon LaFell was at his best with the Patriots in 2014. Either way, Boldin was never the down-the-field playmaker that Smith was. And I was surprised what Smith was able to do in Baltimore; I thought he was done after leaving Carolina. So, really, what do I know?
Based on the comments I see on the net, many Patriots fans share my observation that BB likes to sign players who do well against his team. Last year it was TE Chandler, and this year a newly-signed WR Hogan seems like one of these players. Clearly, this not the only reason Hogan was signed, and giving the need to have a WR, I do not disagree with it. But I also wonder why BB weights the player's performance against his team so high, especially since Patriots secondary has been pretty average or even pedestrian except for the SB winning year?
While it's true that Belichick has signed guys who've done well against New England, I'm not sure that's the big deal fans/media seem to make it out to be. But, there is something to be said for seeing a player in person and knowing how he can challenge an opponent. It's worked at times and failed at times. Scott Chandler was a failure last year. Shaun Ellis was a major failure a few years back. It's just part of the puzzle when trying to scout a player and project his future.
I don't understand the Chris Hogan signing. Don't we already have 2 players with similar skillsets? Amendola and Edelman? I don't see how he provides us with the ability to stretch the field or win jump ball catches, which is the sort of guy we need to keep defenses honest. Your thoughts? Thanks for all the work you do.
I don't think Hogan is as similar to Amendola (whose future is still somewhat in doubt due to a current $6.8 million cap figure) and Edelman as many seem to perceive. Hogan is 6-1 and 220 pounds. He is stronger and bigger than those two. He has the ability to play outside as well as in. ESPNBoston's Mike Reiss made the comparison to David Givens and I can see it. Givens was not a speed burner or true No. 1 type outside threat. But he made a lot of big plays for the Patriots and built a nice relationship with Brady. He made his money in intermediate routes, and a number of big post-corners. If Hogan can be anything like Givens, he'll add a new dimension to the offense. He's not the pure slot guy like Edelman. He's not a true outside speed burner. But neither was LaFell. Hogan's a receiver 'tweener and that could bring something to the stable of targets for No. 12 to work with.
The ongoing long term question: How would PFW writers assure a successful solution to the "post Tom Brady era", if they had the power and the opportunity to do so? Also, who is out there that's worth bringing in to become possible second string QBs to Tom Brady, if Jimmy G. ends up going elsewhere, and, even, if Jimmy G. remains here, too?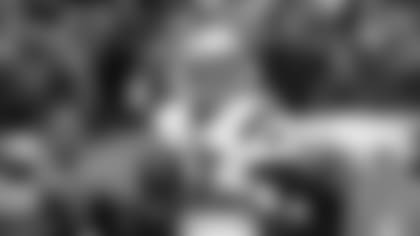 First of all, there is no way to assure a successful plan after Brady calls it a career. It's rare that teams seamlessly pass the torch from one franchise QB to another, never mind from the best ever to someone who is capable of even partially filling those huge shoes. For teams like the 49ers (Montana to Young) and Packers (Favre to Rodgers), there are far more stories of failure and endless searches for the next great passer. Just look in the AFC East and ask the Bills. Or the Dolphins. At this point, I'd let Garoppolo stick around for at least another year-plus and go from there., unless someone knocks my socks off (first-round pick!) in a trade. Maybe he has to play four games this fall if Brady's suspension is reinstated. Maybe he proves his worth in that stretch, to some degree, one way or the other. That could add some clarity to the situation both for the Patriots and for teams who might be interested in Garoppolo. I think it's fair to say that there is a good chance that the next great Patriots quarterback isn't in the NFL right now and probably isn't in this draft class or the next. He's yet to come down the pipeline. But the situation is fluid moving forward as Brady ages oh so gracefully.
I've missed that physical presence in centerfield since the days of Rodney Harrison. I know he rated out as one of the worst cornerbacks in the league last year but what do you think of the idea of bringing back Brandon Browner to play safety?  He's physical enough for run support and big enough to cover TEs. I say that would be a huge upgrade from Chung.
This was an idea brought up when Browner was in New England in 2014. He didn't seem too interested in it. I also don't know how good a safety he'd be. He's taller and longer than most at the position and probably lacks the change-of-direction for the spot. His success as a corner comes when he gets his hands on guys at the line. That's not an option at safety. I don't think Browner would be a very good safety. And the way Chung has played the last two years in his return to New England, I definitely don't see Browner as a "huge upgrade." No way.
Just throwing this out there since RG3 will be leaving Washington and all the talks about Jimmy G might be getting traded. Do you see the Pats picking up RG3 as a backup? And I feel outta everything we need 4 this team I say the Pats should draft a RB, WR or DB cuz in all truthfulness those are our main big concerns. Because the d-line is stacked cuz everybody forgot about our other 1st round pick we picked up 2 years back.
While I try never to rule anything out with Belichick's Patriots, I feel pretty safe in saying there is no shot in hell RGIII will land in New England. He's got nothing the team looks for in a quarterback in terms of leadership, work ethic, accountability and the rest. As for your draft needs, I still put CB and RB atop my list. While there are "wants" in terms of upgrading or depth at other spots, I think the team needs to add a decent running back and top-three cornerback before next season. I do like the defensive line, even after the Jones trade, but that has nothing to do with Dominique Easley. He's been pretty disappointing and injury-prone. He's yet to do much on the field and at this point is on pace to go down as maybe the most irrelevant first-round pick of the Belichick era, unless he can turn things around moving forward.
In the early stages of the free agency period, the top-flight AFC teams (Denver, Cincinnati) have lost some significant talent, some non-playoff teams (Baltimore, Oakland, San Diego, Jacksonville, Miami) have made moderate splashes and playoff teams (Pittsburgh, Houston, NYJ) have made some decent additions. It's early, but where do these moves, with the Pats roster staying put (for the most part), have you speculating the 2016 season in the AFC?
Giovanni (California, by way of Malden, Mass.)
We all know it's about the quarterbacks. So the Patriots will be fine. The Broncos are in trouble and the Texans are a major question. I like what the Ravens have done in adding Eric Weddle and Mike Wallace, a downfield threat for Joe Flacco's deep ball. The Raiders are a really intriguing, young team who'll be very much in the playoff mix if Derrick Carr continues to develop. And the Colts are a rebound candidate depending on Andrew Luck. But it's not hard to argue that the Patriots are the best team in the AFC with the most stable QB situation and the fewest overall questions. That's a pretty nice spot to be in at this very early point in the process.
Given the Patriots history with kickers, I think Belichick should look into drafting Roberto Aguayo. Adam Vinatieri lasted for 10 years with the Pats and given the end to this season I think Stephen Gostkowski has kicked his last field goal with the Patriots after 10 years as well. Aguayo has shown tremendous talent in the clutch and I think he'd be a good pick to continue the Patriots title of team with the best kicker.
Aguayo is the best kicker in the draft and may be a second-round pick. He seems to have all the tools to be a Pro Bowl NFL kicker. Which is exactly what Gostkowski is, actually he's an All-Pro kicker coming off maybe his best season. He also just got a nice new contract extension to remain Belichick's trusted kicker for the foreseeable future. If you are trying to run him out of town due to a missed extra point in the playoffs that says a lot more about you than it does him. He's the best in the game today and will be doing the job in New England for at least the next few years.
Can you imagine an offense with Julian Edelman, Dion Lewis and Percy Harvin? We would be the quickest team in the league. Do you think we should try to get Harvin?
As I said earlier, I'm not all that excited about Harvin. He'd be a fun name with potential to add to the mix. But he's missed more games than he's played the last four years and how he fits in a locker room is a major question. I wouldn't pursue him with any vigor. I wouldn't count on him. If he happens to land in New England and somehow make the team, I'd watch with interest what he could do. He certainly has playmaking ability on the rare times he can still display it.