I have a question about our center. David Andrews has been quite a pleasant surprise on our O-line, and his level of play is remarkable so far for being an undrafted rookie. I figured there would be some problems without [Bryan] Stork, but that really hasn't been the case, even with playing good defensive lines like the Bills have. My question is that when Stork returns from short-term IR, do you think that he's likely to go right back to center or will Andrews remain the starter given his level of play so far? Or possibly will Bill Belichick move one of them to the guard position instead? I would just be interested to hear your thoughts on this.Jacob Fitzgibbon
It's a good question, Jacob. You're right, Andrews has been a pleasant surprise, but my hunch is that Stork won't lose his starting job when he's healthy enough to return. Andrews has proven himself more than capable of filling in and playing well, so, the Patriots have a quality backup to Stork now. I don't think either player is suited for guard, and with Stork's health a constant concern, it would make sense to have Andrews be on the bench and ready to go at a moment's notice should Stork go down again. Erik Scalavino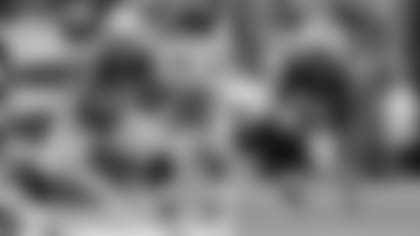 Considering Stork's susceptibility to concussion, I think he's going to have a very short career. He probably should think about retiring before the doctors make him. Do you think BB had an intimation of that last year, which led him to draft [Shaq] Mason as a center? That surprised me because I thought we were set at center for the next ten years. It's difficult to judge an individual o-lineman watching on TV, but it seems to me that David Andrews is playing the best of the three rookies. I don't know if he brings as much as Stork, but I think one of the announcers said he was a team captain at Georgia, so that would suggest leadership qualities. How do you think he stacks up for the future? How does he compare to previous Patriot centers? If Stork doesn't make it back or goes out again, do you think Andrews will be play-off ready by the end of the season? I LOVE watching NFL football. I feel guilty about the injuries, especially head injuries, and I get no satisfaction from big hits (give me a great wrap-up tackler like Devon McCourty any day), but I just flat-out love the game, and unfortunately the injuries are part of it. But the players have to know when to quit. I think Stork should be out of the game by the time his rookie contract is up. And any team that gives Wes Welker a job should be ashamed of themselves. Delilah Pineo
To be clear, Delilah, Mason was not drafted as a center. He is a guard. He was a guard at Georgia Tech and has been nothing but a guard here in Foxborough. He might possess the body type to play center, but he's not been asked to do so. In fact, the only other position we've seen him play is fullback in short-yardage situations.
With regard to Stork and his concussions, I agree, it's a concern for both him and the team. Any player who suffers repeated head injuries should consider his future very carefully. Only he knows his body, however, so, it's up to him to decide whether or not he feels comfortable risking his long-term health by continuing to play this violent game. Sadly, there isn't enough concrete information available yet about the long-term impacts of concussions. Like you, I hope that changes sooner rather than later so that players can make more informed decisions about something so potentially life-altering. Erik Scalavino
Is [Ryan] Wendell becoming expendable with the o-line doing such a great work? Gregorio Pampaloni
Expendable may be a strong word. Marginalized, perhaps? He just started practicing again this week after returning from a mysterious illness, and what little we saw of him, he was taking reps at center behind Andrews. Wendell has the ability to play both center and guard, which helps him in terms of job security. Versatility like that is a valuable commodity among Patriots coaches. Wendell, a co-captain, might compete for a starting guard spot with Mason and/or Tre' Jackson and Josh Kline, but at this point, he looks more to me like a valuable resource as a versatile backup for the interior o-line. Which makes him worth keeping around. Erik Scalavino
With the signing of [LB Jonathan] Bostic and the extension of [LB Jonathan] Freeny's contract, it seems to me that the Patriots are getting ready to let [Jerod] Mayo go next year, which will also free up a bunch of cash to hopefully sign Chandler Jones, Dont'a Hightower, and Jamie Collins to long-term deals/extensions. As much as I like Mayo and his skill set/leadership, the younger, healthier guys seem to be the future at linebacker here. Would you agree with this assessment?Gary Abrams
Do you think with Collins and Hightower playing the way they are playing and the addition of Bostic that we might see Mayo get traded? Because it looks like he has lost reps to Collins and Hightower. Sean Rockcliffe
It sure looks like the handwriting is on the wall for Mayo. I was actually astonished that he was active at the beginning of training camp, not on PUP, which gave me some hope that he might be back at full strength. But it soon became clear that he is not the same player he once was. And you're both correct, he's seeing less and less of a role in the weekly game plans.
I would be absolutely stunned if he was out-and-out released during the season, less so if he were traded, and not at all if he is let go during the coming offseason. His contract will just be too high for someone at this stage of his career. It's hard for me to envision a scenario in which Mayo can remain a Patriot long-term. Which is hard to fathom, given how dedicated he is to his job and beloved he is by the coaching staff and teammates. Erik Scalavino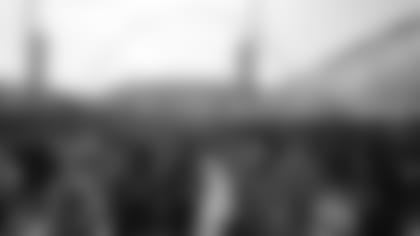 Any idea when the Pats might be playing in London again? How is this decided? Are the teams on a rotating schedule? Any insights appreciated. Thanks!Tom Richardson
Is there a date for the next time the Patriots play in the UK? I was in no position to travel there the last time and it's kind of a life-list item for me.Stan Searles
Not soon enough! We've been to London twice to cover the Patriots in the International Series (in 2009 and '12), and both visits were wonderful. Each fall, the NFL owners meet to decide how many London games will be played and which teams will represent the league in those contests. New England, of course, has a strong following in the United Kingdom, so, I hope it isn't too much longer before the Patriots are asked to play at Wembley Stadium or the new Tottenham Hotspur stadium that's being built in London. We should know in the coming weeks which teams have been selected to play in the 2016 International Series. Stay tuned, chaps! Erik Scalavino
PFW, great job as always. My question is on the defensive line. With no Vince Wilfork, who is the run stuffier? I know Malcolm Brown was supposed to be that guy but so far I'm not impressed. I have seen Chandler Jones, Alan Branch, and Dominique Easley all try to pay there. Why are we not using Sealiver Siliga? Joshua Torres
Actually, they have been using Siliga, and the results have been mixed. Stopping the run has been a problem at times in the first three games, but the Patriots have had their moments. It's a work in progress, and now that they've added a big guy like Akiem Hicks, maybe they'll start to see some improvement. It's still early, so, don't give up just yet. Erik Scalavino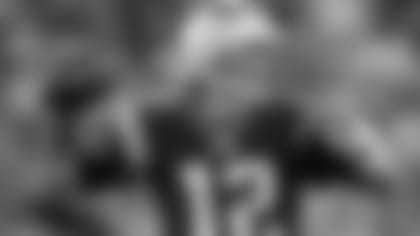 Can Tom Brady be an eligible receiver? I would love to see Brady hand the ball off to [wide receiver Julian] Edelman, then throw the ball to Brady for a touchdown. Faye Quinlan
He sure can, and he has, on occasion, caught a pass in a game. It's been a long time, but I wouldn't rule out seeing such a play at some point this season, Faye. Can't go into detail, but based on what we saw in training camp this summer, it wouldn't surprise me. Erik Scalavino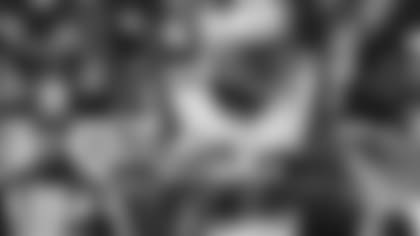 When [WR Brandon] LaFell is healthy which receiver is going to be cut? Or will it be a player from a different position? Rob Hanson
Very good question, Rob. The Patriots have some important decisions to make in the coming weeks regarding not only LaFell, but two other PUP players: linebacker Dane Fletcher and d-lineman Chris Jones. All three are players that the coaching staff likes, and all have been seen recently in the locker room and doing rehab on the practice fields (mostly just running with the team during the stretching portion of practice). The Patriots would probably like to get all three of them back on the active roster, but at the expense of which three players who are already there? It's a difficult question to answer, but a good problem to have if you're this team.
When LaFell is ready, the only wideout who seems expendable to me is Aaron Dobson (assuming they make a position-for-position move). I could easily see someone like Khyri Thornton being let go at d-line to make room for Jones. At linebacker, Rufus Johnson would be a candidate to be sacrificed for Fletcher. Of course, it's also possible that one or more of the PUP guys could be placed on season-ending injured reserve or (less likely) released altogether. Like I said, it's an intriguing set of questions that Belichick and Co. must address soon. I'm anxious to see how it all unfolds. Erik Scalavino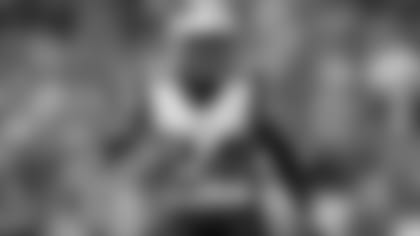 If you can pick a player from another team (within reason) that would significantly improve this team and make them solid Super Bowl contenders, which player would it be and more importantly, what can you realistically offer the other team to acquire this player? J. Bains
First of all, I disagree with your premise that the unbeaten defending Super Bowl champs aren't already "solid contenders" to win another title. However, I'll humor your question anyway because it's a fun one. There are only two players I'd want who could dramatically improve this current Patriots roster: cornerback Darrelle Revis and defensive end J.J. Watt. Sadly, there is nothing realistic that New England could offer either the Jets or Texans to acquire these guys and still keep the rest of the team's best players in Foxborough. Erik Scalavino
I'm a Pats fan all the way from New Orleans and I love the information that you guys put out every week. My question is what are the odds that the Patriots currently have the greatest quarterback, tight end, kicker, AND coach of all time together right now? Thanks! O.J. Watkins
Well, O.J., three out of four is pretty good. Tom Brady is arguably the best QB ever, Bill Belichick is almost universally considered the best coach, and Rob Gronkowski is far and away the best tight end this sport has ever known. While Stephen Gostkowski is certainly among the best kickers in the game today, he has never kicked two game-winning field goals in the Super Bowl or drilled a 45-yarder in a blinding snowstorm in the playoffs. Only one man has done that, and been a money-in-the-bank kicker for two decades, which makes Adam Vinatieri the best of all time and a sure-fire Pro Football Hall of Famer one day. But Gostkowski is as good a replacement for Vinatieri as this team could have ever hoped for when they drafted him in the fourth round in 2006. Erik Scalavino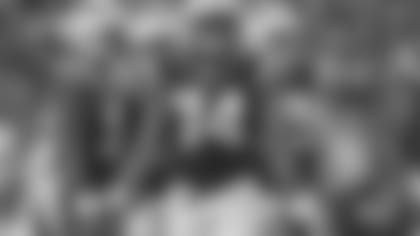 What's the story with Trey Flowers?  He has yet to see the field, however, he was one of the more impressive defensive players in the pre-season.Mel Buford
The rookie defensive end has been dealing with a knee injury since early in the preseason and hasn't quite been 100 percent. Each game day, the team has to deactivate seven players, and Flowers was one of them in each of the first three weeks. Were it not for the knee problem, maybe he'd be active on game days. He's at least been able to practice, so, it might be just a matter of time before he gets his chance. Erik Scalavino
Are there any rumblings of a possible trade for secondary help?