There is little doubt that Jets will be back competing in the AFC, but dynasty? There is another team that has a good chance at that - the Packers. A young, talented, well-coached community-owned team with a great QB has all the right ingredients for a few SB runs. Agree?
Stan C.
I never assume any team is going to put together a string of Super Bowl titles. There are just so many variables that go into winning it all that are almost impossible to predict. Injuries, coaching changes, personnel decisions, luck … even bad weather at the wrong time can all derail a potential Super Bowl run. I agree that the Packers appear to be well suited for sustained success with a nice nucleus of young talent. They'll need to find another corner to replace Charles Woodson soon, and rookie Sam Shields look like he might be able to do that. I think we've seen a lot of teams manage to remain competitive over the past decade, obviously none more so than the Patriots. But the Colts, Steelers, Chargers, Eagles and to a lesser extent the Ravens have all been very good more often than not over past several years. Perhaps we'll see the Packers enter into that group, but dynasty? I'm not ready to say that about anyone.
Paul Perillo
I am wondering what your view was on the helmet-to-helmet hit on Wes Welker by the Jets during the playoff loss. It wasn't called as were none of the obvious fouls by the Jets secondary. In this playoff game it seemed like the Patriots at least deserved that call.Dave Baker
I thought Eric Smith was going to get called for that hit only because in today's NFL everything seems to draw a flag. Smith himself was called for a much less egregious hit last week against Pittsburgh. I thought it was a tough hit and probably deserved the flag, but I must have missed all the "obvious fouls" the Jets secondary committed otherwise. There was one play that Alge Crumpler got bumped into beyond the 5-yard legal hitting zone (perhaps the official thought it was incidental contact), but other than that I can't remember a single play when I wondered about a penalty. In fact, I thought a facemask called on the Jets early was questionable. The Jets player did grab the mask but immediately let it go, which under the rules instituted two years ago is supposed to not warrant a flag. But in any regard, I thought Smith probably should have drawn a penalty, which would have moved the ball about a yard closer to the goal line since it happened at the 2.
Paul Perillo
Almost every game we played, our opponents were missing key playmakers. It was as if the football gods had set us up for the crash from the 14-2 pedestal. And I hope that the organization recognizes that it must do a lot more than just "tweaking" the roster to be a legitimate Super Bowl contender.Frank B.
Wow, if that's not the typical fatalistic Boston fan approach I don't know what is. It's true the Patriots caught several teams at a perfect time (San Diego was missing all its receivers, Pittsburgh was without its O-line, Indy was without … well … everyone, Green Bay was missing Rodgers) but New England wasn't exactly at full strength for all of those games either. Every team deals with injuries and for most of 2010 the Patriots probably didn't have as many as some of the other contenders. But that in no way should diminish what the team accomplished in going 14-2. If the Patriots are not worthy of being a legitimate Super Bowl contender in your mind then neither should any other team. New England played and beat virtually every playoff team and beat many of them handily. While the team may not have been the unquestioned class of the league in 2010, it wasn't significantly behind anyone either. There's not as much that needs to be fixed as you think.
Paul Perillo
Our defense is one or two more moves away from being a top five defense. Will we be adding a pass rusher through the draft or free agency? Is there a trade out there that could be made? Also, what are the odds of us adding a deep threat like Chad Johnson? Do we need it? Finally should we bring in a veteran on defense to provide the leadership that Tedy Bruschi and Rodney Harrison used to provide?
Dennis Huff
This is going to sound a bit contradictory to my previous answer but unless the one or two moves you talked about are for All-Pro caliber players I don't agree with your assessment. The Patriots defense lived of creating turnovers and when it didn't, the group had problems. That's a dangerous way to live and the Jets showed why when they didn't turn it over and put 28 points on the board in the playoffs. Patriots opponents failed to commit a single turnover in four games this year - New England lost three of those games and the was Baltimore when the Ravens choked away a 10-point lead late in the fourth quarter before losing in overtime. Clearly when the other team avoided big mistakes, the Patriots had a hard time coming up with stops. That's why the unit finished at or near the bottom in yards allowed, third downs allowed and until the last month, points allowed. There are some young players to be excited about like Devin McCourty, and with veterans like Ty Warren and Leigh Bodden coming back from injury there is reason to believe things could improve. But I don't see a dominant, top-five-type unit unless they fine a way to put pressure on the passer consistently. That's not easy to do without adding a high caliber player or two.
Paul Perillo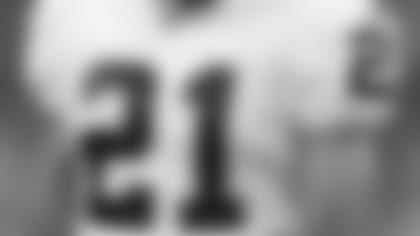 Your thoughts on the Patriots pursuing free agent CB Nnamdi Asomugha? *Scott Gribble*
I'm all for it … I thought I'd try to match the concise nature of your question. Nope, can't do it. I talk too much to leave it at that. Asomugha is a terrific corner but he'll command a huge contract. For that reason I'm not sure the Patriots would be able to get him even if all the labor stuff is resolved and there actually is a free agent signing period in 2011. There also has been talk that he's interested in teaming with Darrelle Revis and playing for the Jets. I'm not sure New York could swing that any more than New England could, but the difference is the Jets will have some high-priced veterans coming off the payroll this season (Antonio Cromartie is one) and they could decide not to re-sign some of them and make a play for Asomugha instead. In any regard, I would love to see him and McCourty together for years to come and that's something I threw out there on our PFW television show (cheap plug) a weeks back.
Paul Perillo
I'd like to know for how long is Aaron Hernandez going to be playing for the Patriots, for how many years was his contract?Jorge Montana
Hernandez signed a four-year rookie deal so his current contract is set to expire after the 2013 season. There's always the possibility that the Patriots would try to extend that before it's up and therefore Hernandez could earn more money, especially if he continues to show the kind of production he had during the first half of the season. But if things remain as they are now, he has three more years left on his contract.
Paul Perillo
All this talk about Rex Ryan's style (which I admit works for the Jets) and the Jets having more talent than the Patriots is not the real reason they lost the game. It is solely because Bill Belichick broke his golden rule by punishing Wes Welker, which destroyed the one thing a young team needs to win a big game - "chemistry."
Gary Olszewski
So Welker broke a team rule and it's Belichick fault for ruining the team's chemistry? I'm not sure I follow that logic. Basically you're saying that rules shouldn't be enforced if the guy breaking them is important to the team. I don't agree with that. While I personally found nothing wrong with Welker's press conference (I also found it rather unnecessary) Belichick did and he's the only one that matters. I don't think Welker not being on the field for a couple of plays at the start of the game had much of an impact - some teammates said they didn't even know he was reprimanded until after the game. Chemistry didn't beat the Patriots, the Jets did.
Paul Perillo
I like all our players but especially love Wes Welker. Ever since he was benched that first series because of his witty foot references, there have been rumors that Belichick wants to get rid of Welker this offseason. Do you buy these rumors? And if so, would this be a smart move? I am biased but I just don't feel like we have the depth currently to trade off our No. 1 at receiver.
Madelyn Fife
I haven't seen any substantial rumors about Welker being traded. I've seen some people speculating about it on the Internet but nothing with any backing from the team or anyone from Welker's camp who would know. I wouldn't dismiss it as a possibility only because I learned long ago never to do that with Belichick. Welker is entering the final year of his contract and he'll be looking to get an extension done this offseason (again, assuming there is an offseason with a new CBA). Watching how any negotiations go will gives us a better idea but I don't see Belichick trading away Welker at this point. A lucrative long-term extension may not be in the offing either, but we'll see.
Paul Perillo
I realize the first year can be a tough year for any rookie. There are not too many exceptional players like Clay Mathews around. Jermaine Cunningham and Brandon Spikes certainly don't fall into Clay's category, but how overall do you think these two did by the end of the season? Both got considerable playing time. The third rookie I'm asking about is the defensive lineman Brandon Deaderick. How do you think he developed and was his suspension really for being late for meetings?
Dana Sullenbury
I'd put the first two in the good, not great category and Deaderick would get an incomplete. Cunningham saw a lot of playing time but really didn't make many impact plays, He had a few, like his pressure on Peyton Manning to force the clinching interception late, but otherwise was pretty quiet. He's still very much in the developing stage and I'd expect more from him next year. Spikes also played a lot and showed he could be an asset against the run. But at times he tended to over-pursue some plays and was a definite liability in the passing game. His late suspension also showed a lack of judgment and it hurt the team down the stretch. But like Cunningham, I believe he'll improve with experience and knowledge of the system and should be better in 2011. Deaderick didn't really play all that much and only when the situation got real desperate up front did he see significant snaps. He didn't really show much, and from what I'm told he was indeed suspended for being late to several team meetings. I'm not sure if that's the true story, but it's the one we've been told. I don't see him being much more than a depth piece in the future but guys can develop.
Paul Perillo
I was wondering what your thoughts were on some potential free agents. Do we have a shot at signing Champ Bailey? He is scheduled to be an unrestricted free agent, still has something left in the tank and would add desperately needed experience to our secondary. Also, I read that Sidney Rice is a free agent, any chance the Pats would try to sign him? Again I don't think he will command top dollar and would be a great down field threat. Any updates on re-signing Logan Mankins? Does he want back in New England or is the relationship ruined?
Mike Anderson
Not sure why you'd think either Bailey or especially Rice wouldn't command top dollar. Rice is young and entering his prime - just the kind of player who cashes in at this stage of his career. He's coming off hip surgery but he proved late last season that he was healthy and I'd be surprised if he doesn't wind up signing a pretty lucrative deal - although I would agree that he'd look good as a downfield threat for Tom Brady. Bailey is excellent even at this later stage of his career but he too would likely require some money. He's not the shutdown guy he once was but he's still capable of being a solid starter and would be a major upgrade for the Patriots. Hard to imagine him coming, though. As for Mankins, we haven't received any word about the potential for him re-signing. We're hoping to get him to speak at the Pro Bowl where we have some people from "Patriots Today" on hand looking to get some information. Mankins showed that he could put the contract on the backburner and focus on playing. Now it's time for the two sides to get together and work something out long term.
Paul Perillo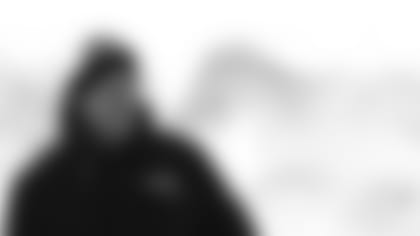 Do you think that Bill Belichick has the mental ability to win another playoff game?*
*Bob Sears
Who had the defensive coverage on Jerricho Cotchery's 58-yard back breaker?
Ray Foley
The Patriots appeared to be in a zone on the play and it looked to me that linebacker Brandon Spikes was responsible for dropping deeper in coverage. Spikes' first step was forward as he was playing the run, and by the time he reacted he was nowhere near close enough to prevent the completion, or more importantly, stop the long run after catch. To be sure it was a breakdown that involved more than just Spikes since McCourty and Brandon Meriweather also failed to make a play, but from my very untrained eye it looked like the linebacker on that side needed to be deeper and that was Spikes.
Paul Perillo
Do you think Belichick takes into account where division rivals are when he trades away draft picks? That he may trade them to teams that are in competition for the same players as our division rivals or is that too complicated?John Himmelberger
I think Belichick takes everything into account whenever he makes a move of any kind. Does he specifically worry about keeping players from division rivals when making trades? I doubt it. The only criteria he takes into consideration is whether or not he believes the move will be in the best interests of the Patriots. If a move can be made that will help the Patriots also prevents an opponent from helping itself, all the better. But I don't think Belichick would intentionally make a deal solely to stop a player from going to another team.
Paul Perillo
I'm still smarting from the loss to the Jets, but the thing that still bothers me more than anything is the disrespect displayed to the Patriots in general and to Tom Brady in particular. Is it me or does Brady receive an inordinate amount of hate from opposing players and fans? I've never heard Brady be anything but gracious in both victory and defeat and yet he receives so much flak from opposing teams. Yeah, he's an emotional guy on the field but Michael Jordan was an emotional guy on the basketball court and I don't recall him receiving as much disrespect. Ditto for Joe Montana. I'm curious to hear your opinion about why this may be the case.Craig Charlwood
This is an interesting point and one that has gotten a lot of play lately. I think there's a lot of jealousy around the league when it comes to Brady. He's obviously one of the league's highest-profile players with a supermodel wife and three Super Bowl rings. But I do believe opposing players don't appreciate some of his gestures on the field at times. He's a notorious trash talker and has been seen lobbying to officials for flags quite often. Opponents have remarked about this in the past and I believe some of these things have rubbed people the wrong way. Overall, I feel Brady has far more friends around the league than critics. Guys like Antonio Cromartie are the exception in my opinion.
Paul Perillo
What happens to the three Navy persons that were carried on the Patriots roster as reserve/military with the names of Tyree Barnes, Eric Kattani and Shun White of the Naval Academy?Robert Bumgardner
As was the case the last time you asked and Andy answered - The list is used for any player who is actively involved with the Armed Forces and therefore cannot play out his NFL contract. The contract is essentially tolled, as the player is not paid and does not count against a team's roster limit. The team can then activate the player and, if it chooses, expect him to play out the terms of the contract at whatever time he completes his military commitments.
Andy Hart