Hey guys, huge fan of the [PFW in Progress radio] show. Listening to you guys has provided some much-needed therapy in the aftermath of Butlergate. I have a question about the draft and our need at left tackle. I've heard you guys discuss that this is not a very strong draft in terms of talent at this position. [Nate] Solder, when you get down to it, was not an elite tackle, but definitely average if not slightly above average. I realize the draft might not be abundant with elite-level talent, but neither was Solder. Would there not be anyone available in the first round we could take that would at least measure equally in terms of the talent we lost in Solder? If so, who do you like the most, and do we stand a chance to get said person with the 31st pick? Paul McDevitt
Paul, I feel the need to start with a defense of Solder, based on the way you worded your question. No, he was never a dominant force in the NFL, even though he had the physical makeup to be one, but let's not undervalue Solder's contributions to this team. As a draft prospect in 2011, he was among the best in his class and deservedly taken by New England with the 17th overall pick.
Solder became a reliable player who, when absent for most of 2015 due to injury, left a void that the Patriots found difficult to fill. Otherwise, he was a lock to be in the lineup, and despite inconsistent performances at times, he was always one of the team's best linemen and leaders. He will be missed, both on and off the field here in New England.
In 2011, if memory serves, Solder was a much higher-regarded player than many of the top tackle prospects in this class, but that doesn't mean New England can't find someone to take his place, and it could come with the 31st pick, or somewhere in the second round (they currently have two selections there), or even with someone already on the roster (2017 rookie Cole Croston, perhaps). It's nearly impossible to predict who might pique the Patriots' interest in the draft, but I'm sure there are at least a handful who wouldn't be out of place being selected where New England picks in the first two rounds. Erik Scalavino
Hello. Big fan of the Patriots from Portugal. From what I can see so far about this free agency, I think that despite all the players we lost on offense, the recovery of [wide receivers Julian] Edelman and [Malcolm] Mitchell and presuming that [tight end Rob] Gronkowski will be back, we still have a very good offense. Maybe signing Martellus [Bennett] would be great too. What do you think we really need to get to be real contenders? Sorry about my English. Thank you. Joao Raimundo
Obrigado, Joao! No need to apologize, though. I'm sure your English is more advanced than my Portuguese right now.
In any event, I mostly agree with you that New England's offense should still be powerful in 2018, provided Gronk is still playing, Edelman is healthy, and the team can find a competent left tackle to replace Nate Solder. While the club could still use a solid backup to Gronkowski (or a primary one should he choose to retire), I believe the Patriots made it clear they're moving on from him a second time by releasing him earlier this offseason, and he made it official this past Friday when he announced his retirement from the NFL.
"Right now I'm just living life and trying to figure out what I want to do next," Bennett said a few days earlier in a podcast appearance. "Is it to continue to play? Is it to explore other options? What is it that I want to do? After 10 years, you take such a toll not only on your body but mentally. So it's just like where am I in a mental capacity overall? Is it something I want to continue to do?"
Apparently not, and the Patriots probably had a good idea that this was imminent. Time to explore other options at the tight end position.
Meanwhile, New England will still be contenders with the best coach and quarterback ever still on the team, but in order to avoid another Super Bowl defeat, the Patriots truly need to solidify their defense, at all three levels. An effective, consistent pass rush is needed along with more depth at linebacker and talent in the secondary. There's still some time to make that happen in this team-building period of the offseason, but the clock is ticking. Erik Scalavino
Looking at the offseason so far, I believe our offense is going to be stellar as long as we can fill the void at LT either through the draft or bringing back Cameron Fleming. On the defensive side, I think we need another CB to help complete the defense, as I feel a lot more comfortable with the defense overall. What do you guys think about going for an another CB? Evan Hatley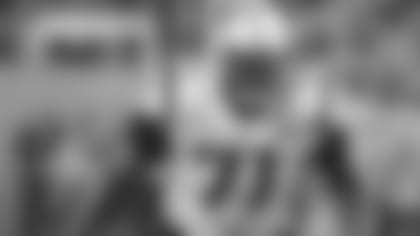 I'll start with the offense as that's where you started your question, Evan. As I told Joao, I agree that the offense should remain a force, but re-signing Fleming wouldn't exactly have calmed my nerves about the tackle position. That's a moot point now, as Fleming has decided to sign with the Dallas Cowboys.
Regardless, I'd like to see the Patriots do better to upgrade that spot, though it would seem that the NFL Draft might be the only viable option to do that at this point.
And yes, I'd love to see another solid cornerback come to Foxborough, either a veteran or rookie acquisition, but they need more help than that, as I've already stated. After the disaster we witnessed in Super Bowl LII (giving up 41 points), the Patriots should bring in as much talent as possible on that side of the ball. Erik Scalavino
Love the Ask PFW column – always a good read. Are the Patriots considering signing [defensive backs] Eric Reid or Bashaud Breeland? Both seem to be available for low-end deals with potential to be high-value. Breeland has an injury that will make him miss the preseason (maybe more), but may be worth a flier. He'd be a good additional CB, even if he was on the PUP list at the beginning of the season. Eric Reid seems to be undervalued, but not for football reasons. It is ridiculous if he is going unsigned because he took a knee during the National Anthem. This guy can play and I, for one, would like to see him on the Patriots. Brad Goodman
Thanks for reading us faithfully, Brad. I wish I could tell you with any confidence who the Patriots are considering, but the front office doesn't allow PFW into its personnel meetings. If you'd read my Free Agent Forecast for defensive backs earlier this month on patriots.com, however, you'd have seen both of these players names listed in the "Possible Patriots" category, based solely on my analysis of them as players.
Breeland was involved in an accident with a golf cart in the Dominican Republic this offseason, which caused the injury to which you referred. However, he maintains that he'll be ready in time for the season, so, I'm not sure where you're getting your information about his long-term recovery status.
I understand what you're saying about Reid, but consider the other side's argument. If you're going to allow any player his freedom of expression the way Reid (and others) chose to exercise theirs last season, you also have to allow business leaders like NFL owners their freedom to decide if those players' actions run counter to the teams' business interests, and, as a result, whether the benefit of hiring such players outweighs the cost (both in terms of money and public perception). Erik Scalavino
I just saw that Mercedes Lewis was released. Do you have any interest in him as a backup to Gronk? Given his age he has probably lost a step, but he is a good blocker and still caught a lot of passes last year. I think we could get him on a one or two year deal for relatively low money.Monty Borrowman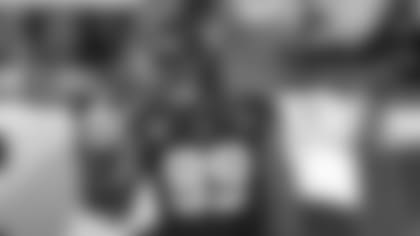 I've always liked Lewis, going back to his days as a blue-chip prep athlete in California. He'd be a good fit in Foxborough, either as a complement or short-term replacement for Gronk (Lewis will turn 34 in May), but I have a feeling he'll be courted and offered bigger bucks by other teams. If not, though, I'd be surprised if New England didn't express some interest in a player of his skill level and experience. Erik Scalavino
Hey, can you guys possibly try and take [wide receiver] Julio Jones from the Falcons?Johnathan Labrada
He'd sure look great in a Patriots uniform, I'll give you that, but something tells me that Atlanta isn't interested in parting with one of the best pass catchers in the NFL. Erik Scalavino
Hello, PFW! Thanks for keeping overly-obsessed fans like me in the loop during a long and arduous offseason. I think many fans have enjoyed the return of touchdown celebrations, so I have an idea to push this further. What if the league allows for kickers to engage in similar antics when they successfully convert a field goal? It could be as simple as running down the field with three fingers raised, like players do in the NBA when they hit a three pointer. On the other hand, it could be a group celebration with limitless possibilities. Do you like the idea, and what do you think would be a good celebration for the often under-appreciated members of a football team? Give kickers some love. Thanks guys.Dan Cochrane
I'm glad I got this question this week because, as a former kicker, I can relate to the "under-appreciated" position. The touchdown celebrations are fun to watch, no doubt, and last season showed that some of them are very creative. There's nothing in the rules stopping kickers from expressing the same kind of joy, but the few examples we have of kickers going berserk after scoring didn't end well for them. The most ignominious case involved one of the Gramática brothers – Bill, I believe – who blew out his knee trying to celebrate a makeable field goal for the Cardinals many years ago.
During my playing career in soccer and football, I was always encouraged to celebrate team victories, not individual performances in the middle of games. While it may be fun for viewers to see players acting ridiculously on the field, I would much prefer to see them draw less attention to themselves by acting like they've been there before. Be proud when you score, sure, but save the wild celebrations for the result that really matters: the win. Erik Scalavino
Hello from Chattanooga, TN. Thanks for all that you do for the Patriots faithful!!! Two questions, first: What is the deal with [RB Mike] Gillislee? They paid him pretty well to come to New England, and for the most part, he sat on the bench [in 2017]. I kind of expected to see him cut, but he's still here? Do you see a role for him going forward? My second question concerns defensive end Keionta Davis, who played his college ball right here in Chattanooga. Is there any word on his progress rebounding from his injury? I expect that when he plays he will impress and NE could use the help at that position. Thanks!Dave Phillips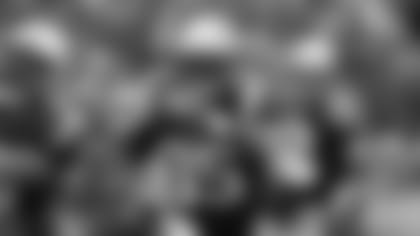 Our pleasure, David. Gillislee clearly didn't live up to many people's expectations on the field last season – perhaps including his own – but by all accounts, he was the genuine article off the field. His professionalism, particularly with the way he dealt with his diminished role, was cited numerous times by teammates and coaches throughout last season. Gillislee may not have had much of a role on last year's team, and he might face some stiff competition from newcomer Jeremy Hill during upcoming camps, but he seems to have ingratiated himself with the organization and, as a result, could have earned himself a second chance to impress this season.
Can't offer much of an update on Davis' condition at the moment, but I can tell you that he was a regular attendee at practices last season, albeit in shorts and a t-shirt and in a rehabilitation exercise role. The team obviously liked him enough to keep him around all last year with the idea, presumably, of giving him a chance this season. I'm anxious to see what he might bring to this team overall and from a pass rushing perspective in particular. Erik Scalavino
I am wondering why the Patriots have not re-structured Brady's contract like they usually do. They almost always get some cap space relief doing this and this year he has a huge cap number. Does it have to do with Brady's limited number of playing years or is there something else going on?Bud Florkoski
It's difficult to say with certainty exactly why this hasn't transpired. Brady and the team have worked out agreements so many times before it's become commonplace and almost taken for granted by many followers of the team, but let's not forget that no player is under any obligation to restructure his contract if he doesn't wish to do so. I can't claim to know the reasoning behind why it hasn't happened yet this year, but that doesn't mean it won't happen eventually. Erik Scalavino