First I want to say WOW! What a great Super Bowl. My question is, what do you think are the highest priorities this off season?  I'm asking about all aspects; re-signing, possible trades, free agent targets, whatever your list includes. Thanks love you guys.Keith Henderson
It's my turn in the Commentary rotation for the next issue of PFW (March) and I'm planning on writing about this very subject. As a result, I don't want to give too much away right now, but I'll say I believe the team needs to resolve Jimmy Garoppolo's situation as soon as possible. If he is to be traded, a deal should be consummated sooner rather than later, because the decision-makers in Foxborough need to know what they'll have in April's NFL Draft – which could impact how they pursue veteran free agents.
The 2017 league year, and with it, the free agent signing period, begins at 4 p.m. on Thursday, March 9 – little more than three weeks away. That's also the start date for the 2017 trading period. So, ideally, I'd love for a deal to be done in those first few days of free agency, if the Patriots are, as has been reported, open to fielding offers for their backup QB. Erik Scalavino
I'm still celebrating the great comeback victory for the Pats in the Super Bowl. But all season long, it seems that the pass rush has been poor, but has made timely plays. Do you agree? If so, do you think they will try to retain [Jabaal] Sheard and [Chris] Long or look to improve by signing better free agents or drafting defense linemen to boost the pass rush for 2017? Thank you.Mike Hill
Super Bowl LI was an awesome night, we'll all agree on that. What are your thoughts on the needs of the Patriots for the coming season? We had the best defense in points last season, but do you think this is our weakest area? Zane Brown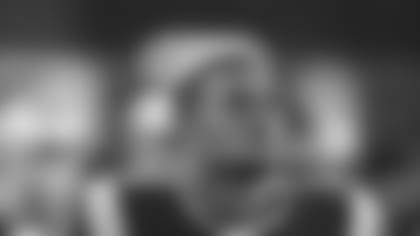 One particular area of the defense concerned me throughout the past season, and that was the inconsistency of the pass rush. Over the second half of the season, second-year man Trey Flowers came on strong, giving me some optimism about the future there. In general, though, pressure on opposing quarterbacks didn't come often enough for my liking. This was in part due to scheme, I believe. It was necessary, it seemed, to drop as many players into pass coverage as possible versus certain opponents, meaning the D didn't blitz as much as they otherwise might have.
It would be nice to complement Flowers with another aggressive young pass rusher, whether they find one through free agency or the draft. That would be my top need on defense. Sheard could be back, but it wouldn't stun me if Long decides to go out on top. Erik Scalavino
Will the Patriots look to add any big name free agents?Ryan Plourde
More often than not, they don't. Last offseason, they traded for Martellus Bennett and signed Chris Long, both of whom would qualify as big names in the NFL. And those moves paid off. It's always exciting when a team makes high-profile additions to its roster in the offseason, and I'd love to see the Patriots make some of those moves, but given their historically cautious approach to this time of year, I'm managing my expectations. Erik Scalavino
What are the possibilities of the Patriots grabbing Brandon Marshall from the Jets? I heard he's a free agent or he's looking elsewhere. That would be a nice pick up. He's a great receiver, but just needs a good QB to throw it to him.Ryan Thomas
First of all, Marshall is not a free agent. He's currently under contract for one more season with New York, at a price of $7.5 million. If the Patriots were interested in for 2017, they'd either have to trade for him (unlikely) or wait for him to be released, which is no guarantee, and compete with the 31 other teams for his services. At the moment, I'm not feeling good about the possibilities of either scenario unfolding, and I'd advise you not to get your hopes up, either. Erik Scalavino
Everyone has talked a lot about the outlook for 2017 on the offensive and defensive sides of the ball, but I'm curious about special teams, which was clearly a key element of the team's success this season. Which of the special teamers should we expect to see next season? Is it possible Slater retires? He got pretty beaten up this year. Is it even possible for our special teams to be as fast next year as they were this year?Michael Clear
Could the Patriot special teams unit be in the line for a major overhaul? Core special team players like Brandon Bolden, Barkevious Mingo, and James Develin are free agents, and Cyrus Jones had a nightmare rookie season as a kickoff and punt return specialist. Also, Stephen Gostkowski, despite being superb on kickoffs, failed to correct a slice which saw him miss a handful of extra points during the 19 regular and postseason games he played.*David Beckett *
It's possible they could be even faster, depending on who eventually makes the roster. But let's back up a minute. No, I don't foresee Matthew Slater retiring this offseason. Anything's possible, but I've gotten no sense that such a decision is imminent with him. I would expect him to be back, leading the special teams unit as its co-captain, as he has for the past several seasons.
I'm also pretty certain that we'll continue to see Nate Ebner, Brandon King, and this past season's surprise rookie, Jonathan Jones, reprising their roles as stalwart special teams contributors.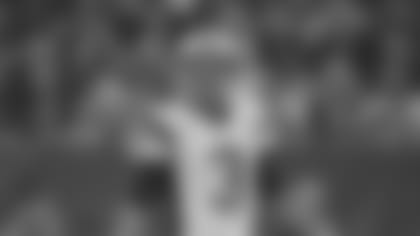 As for the specialists themselves, it was a rough year for kicker Stephen Gostkowski, from whom we've come to expect Pro Bowl-like seasons year in and year out. He struggled at times in 2016, but I'm hopeful it could just be chalked up to "one of those years." I predict that he'll bounce back strongly in 2017, even if the team decides to bring in a competitor in training camp – something he's not dealt with in quite a while.
I also have no reason to believe either punter Ryan Allen or long snapper Joe Cardona is in any jeopardy of losing their jobs. Both men should be back here next season. Suffice to say, I don't foresee any major changes to New England's special teams units, with the possible exception of a punt/kick returner to compete with Cyrus Jones. Erik Scalavino
Great work all season as usual. I imagine you are still riding the emotional high of winning Super Bowl 51 like I am. I have a couple questions about upcoming personnel decisions. My first question is who do you think is the most important upcoming FA to re-sign other than Dont'a Hightower? My second question is… I was planning to fly out from Canada to see a game in the fall. Would you recommend I see a game in September or October?Murray Roberts
I actually don't think Hightower is the top free agent New England needs to address this year. Again, I'll be writing more about this in next month's PFW, so get yourself a copy, or better yet, a subscription (1-800-494-PATS or pfwonline.com), which allows you online access to all the paper's content.
With respect to your travel plans, it's difficult to say without knowing the dates and times of the games yet. We'll have those in the latter half of April, so, check back with me then. But come to think of it, you could do no better than the season opener, which we know will be on Thursday night, Sept. 7, here at Gillette Stadium. If you can score tickets to that game (opponent to be determined), you'll see the Super Bowl LI champs unveil their fifth banner before kickoff. That's always worth the trip. Erik Scalavino
Looking at the secondary, what path do you see for the offseason development of Cyrus Jones and Justin Coleman? And if Logan Ryan leaves, do the Patriots aggressively look to fill that void or just add depth behind Eric Rowe?Drew Koch
Jones had a horrendous rookie season, with precious little to give us any hope that he can rebound in 2017. That said, a player's second year in the NFL is typically when he makes the most progress, so, for that reason alone, I'll be intrigued to see how he responds to his woeful first year in the league.
Coleman, meanwhile, has probably plateaued as he enters his third season. Then again, Ryan had his best year in 2016 (his fourth), so, perhaps there's hope for an improvement with him as well. Either way, I'd feel better if New England took steps to address the talent and depth behind Malcolm Butler on the cornerback depth chart. It is in need of an upgrade. Erik Scalavino
We didn't see much of Michael Floyd after the Texans playoff game. Any reason to believe why he was a healthy scratch every game after that? Do you think the Patriots will keep him in the long run? Maybe even get Josh Gordon this offseason if not Floyd?Ryan Smith
It's that time of year when difficult personnel decisions have to be made. I know that Danny Amendola will be one of them. I love the guy and believe that, without his clutch catches in the Super Bowls, the Patriots would still have three rings. The reality is he will have to take a salary cut to remain on the team. However, I'm starting to believe that even a salary cut may not save him. Please tell me that he gets another season. Thanks.Gary Madera, East Hanover, NJ
Floyd was added to the squad late in the year because the Patriots needed depth at wide receiver. Amendola and rookie Malcolm Mitchell were dealing with injuries, but once they were healthy enough to play, the team chose them over Floyd. I have no problem with the decision because both of those men were with the team a lot longer than Floyd and had proven themselves more trustworthy on the field. That was borne out in Super Bowl LI, when both Amendola and Mitchell made some critical catches in the historic comeback. I'm not sure I would have had as much faith in Floyd to do the same.
Floyd is now a free agent (or will be when the league year begins in March) and I'm not convinced he'll be back in Foxborough. It's possible, but I wouldn't bank on it. New England should look elsewhere in free agency first. Meanwhile, I believe Amendola might again have to bite the bullet and readjust his contract if he wants to stick around. My guess is, he will and he'll be back for spring practices. Erik Scalavino
Is it possible that James White didn't get the [Super Bowl] MVP award because of the way the winner is selected? The voting process started at the beginning of the 4th quarter, and it was only at the end of the extra-time, on his 3rd touchdown, that became clear that he was a true contender of the award. By that time, Brady probably had already collected enough votes to win the award.*Bernhard Schultze *
White certainly deserved some votes for Super Bowl MVP, but after what Tom Brady did, are you really going to dispute that he deserved it? Erik Scalavino