I'm very excited to see this team on field. This offense will be amazing. But still, I have some concerns. How come LaAdrian Waddle is on the team? What does the staff see on him? We are one injury away from having a big problem with interior offensive line.
Gregorio Ladeira
I actually think Waddle can be a serviceable swing tackle, which can be a valuable position on the team. Last year he was inactive most of the season while Cam Fleming suited up and filled that role, but I feel that was as much due to Fleming's ability to serve as an extra tight end as anything else. Fleming did start in Nate Solder's place in the opener, but I feel Waddle is a better pure tackle than Fleming and I felt he outperformed Fleming this summer. Obviously there's a chance one of them goes at some point but I don't have much of a problem with Waddle still being on the team.
Paul Perillo
I like the Phillip Dorsett trade; it makes sense to me to get some value back after we established Jacoby Brissett wasn't quite up to scratch. Although I don't think his route running is good enough for him to be a significant factor in the Patriots offense, he has plenty of speed to be a deep threat. With Brandin Cooks, Chris Hogan and Dorsett now on the roster, we have a lot of speed at the receiver position, and obviously Rob Gronkowski isn't bad at going for a deep ball either. Do you think we'll see more vertical throws from the Patriots this season? Brady was at his best when Randy Moss was giving safeties nightmares on deep routes, I think he'll lead the league in completions of 20-plus yards this season.
Alex Marr
I can definitely see more vertical routes implemented into the offense this season with the addition of Cooks, and even more so now with the loss of Julian Edelman. Edelman gets a lot of targets in the shallow zones and the Patriots really don't have a guy who will command that many targets on similar routes. Therefore I do believe the ball will be pushed downfield a bit more often. It will be interesting to see how Hogan is used because he showed the ability to get deep last year but also can operate in the slot a bit and could see a spike in production with Edelman gone. I really have no idea what to expect from Dorsett until I see him in the Patriots offense.
Paul Perillo
Austin Carr vs. Danny Amendola: nine years younger, cheaper, likely more durable and more impressive in 2017 and still gone. Logic anyone?
Sean K.
Amendola is the far superior player, pretty simple. Carr did a nice job catching the ball this summer but never seemed to create much separation when operating against NFL-caliber defensive backs. He lacks quickness and that's not good for a potential slot receiver. Amendola is a proven clutch performer who has been a big part of the team in recent seasons. He will continue in that role in 2017.
Paul Perillo
I'm just curious as to how the process works when a player gets cut. Do they get a call from Coach Belichick or one of the other coaches? Do players find a pink slip hanging in their locker informing them they have been cut? What is the exact process?
Josh Lund
I can't tell you the exact process but NFL teams have individuals in the football operations department who tell players they need to meet with Belichick, who in turn then informs the player that he is cut. Some refer to these people as The Turk. I'm not exactly sure how the process works for the Patriots, whether Belichick himself speaks to every player or if personnel director Nick Caserio and others are part of that process, but that's generally how teams deal with releasing players.
Paul Perillo
Do you think there's any chance at Alex Boone, John Greco, Datone Jones or Devin Taylor?
Liam Sullivan
As long as players are available there's always a chance. I would say that most seem unlikely, however. Boone and Greco are starting guards who wouldn't likely want to sign in New England to sit behind Joe Thuney and Shaq Mason. It's possible that Belichick likes them enough to bring them in and let them win a job, but my guess is the veterans will sign somewhere they have a chance to win jobs right away. Jones was placed in IR by Minnesota and reports indicate he'll get an injury settlement and eventually become a free agent. Taylor is the guy who would make the most sense in my mind. He's a guy with some production from his days in Detroit and he's only 27 so he should have plenty left in the tank. I'm not sure why he was unable to make the Giants roster, however. But the positions you mentioned would all make sense.
Paul Perillo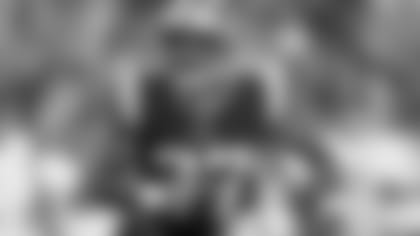 I'm glad to see that Belichick did some wheeling and dealing and was able to plug some holes on DE and KR. I'm a little puzzled though why he held onto LaAdrian Waddle and Jordan Richards and exposed Kenny Moore and Austin Carr to waivers, which ultimately was not a good gamble since both got scooped up elsewhere. I would have released Waddle and Richards, knowing that the probability of either getting picked up by another team was far lower than exposing Moore/Carr to waivers. All four are probably game day inactives, but I would rather have rolled the dice on the rookies for their longer term value. I know Richards has some current special teams value, but I can't see his overall value higher than Moore/Carr given his poor DB play. Waddle was pretty much a healthy scratch each week of the 2016 season and was pretty unimpressive this preseason. I saw the same thing last year when they hung onto Jonathan Cooper and Clay Harbor, both of whom were release a few weeks into the season, but exposed Cre'Von LeBlanc to waivers and he got picked up by the Bears. What do you think?
Alan Bernstein
I'm not too concerned with losing Carr or Moore to waiver, to be honest. I already spoke a bit about Carr. I feel he's not an NFL-caliber receiver. Devin Lucien, in my view, has much more talent and he's still here on the practice squad. Moore initially flashed in camp but then really tapered off. He was part of the backup secondary that really struggled in all four preseason games. I also spoke about Waddle earlier – I think he's a serviceable swing tackle if needed. I don't agree that he was unimpressive in the preseason. I felt he did a better job in protection than Cam Fleming. As for Richards, I was mildly surprised that he stuck around. The Patriots use a lot of three-safety looks and Richards will serve as the fourth safety, giving Belichick some insurance if need be. I wouldn't not have been surprised if he had been cut, and his place on the team is likely not an overly secure one. The roster is going to change a lot in the coming weeks so I wouldn't get too attached to some of the lower-level players.
Paul Perillo
What has Jordan Richards done for this team over two-plus years to deserve a spot on this team while wide receiver Austin Carr was lost? Ya, ya, we know, it's a matter of position but what about talent and productivity?
Jules L.
I don't think that had much to do with position at all. I don't think Carr is worthy of the roster spot. Now I'm not sure Richards is either but at least he can provide some help on special teams. Ultimately I don't think Richards or Carr will be big parts of their teams in 2017.
Paul Perillo
Patriots surrendered several picks on players who were released and also picks on players they traded for, this combined with a very spotty pick-player retention record and a loss of picks on "punishment" isn't it factual to say to Patriots have slid toward the bottom of the league in their ability to draft and retain players?
Frank O'Toole
The bottom of the league? Really? I feel like I'm being trolled with this post. Somehow the team manages to compete for the Super Bowl every year while being at the bottom of the league in its ability to draft and retain players. Yeah, no, I don't believe your statement is factual.
Paul Perillo
Unproven rookie Cole Croston for an established back up Ted Karras?
Collin Nasher
[wysifield-embeddedaudio|eid="587821"|type="embeddedaudio"|view_mode="full"]
My guess is Croston's ability to play guard and tackle, which he did throughout the summer and preseason, gave him the edge over Karras. And let's not overstate the facts. Karras has one career start under his belt and otherwise filled in here and there as a rookie. Calling him an established backup is a bit of a stretch. Plus, he's still around on the practice squad and could very well return.
Paul Perillo
I know it's never safe to assume anything with Belichick at the helm but, with the Jacoby Brissett trade, is it now somewhat relatively safe to assume the Patriots do in fact plan to move into the future with Jimmy Garoppolo as the heir apparent to Tom Brady barring and unforeseen acquisition of superior talent?
Ed Ayres
I'm not sure what one thing has to do with the other. I'm guessing your premise is, if Belichick let Brissett go he knows Garoppolo is staying? If that is true how does Brissett's trade impact Brady's contract (signed through 2019) or Garoppolo's (final year of his deal)? The situation with those two remains the same. If Brady retires and Garoppolo takes over next season (which I don't believe will be the case), Brissett's absence has nothing to do with it. The Patriots would still need a backup. Unless Garoppolo signs an extension (or is franchised) he's going to leave next year, and that was true with or without Brissett. Obviously we likely won't know for sure until next spring to see how it all plays out.
Paul Perillo
Are there any rules how much the players on the practice squad can be paid and if he can turn down the roster offer from another team? I am thinking if Patriots could incite someone like D.J. Foster with a roster-level pay to stick around their practice squad? A player will certainly want to play, but given his familiarity with the system, and a chance to play anyway, what if he sticks around if he can?
Stan C.
Teams can pay practice squad players as much as they want but the minimum is $7,200 per week. Teams often add to that to entice players to stay, but in terms of the salaries being high enough to prevent a player from signing with another team that would be unlikely. Seattle corner Pierre Desir claims he did just that last year, turning down an offer from the Lions to remain on the Seahawks practice squad, but that's extremely rare. Practice squad salaries also count against the salary cap, so teams can't just play them all whatever they want.
Paul Perillo
Brandon Bolden over D.J. Foster - WTHeck? Foster can play RB/Receiver and possibly return punts, four years younger and has upside while Bolden is just a special teamer.
JT
Good news for you … Foster made it back to the practice squad so maybe you'll get a chance to see him in the future. Bolden was initially cut but returned. He'll provide some depth and play special teams.
Paul Perillo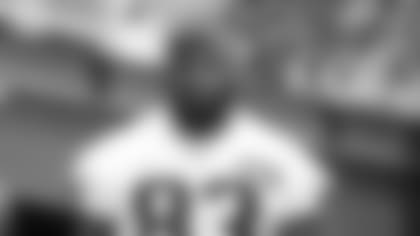 Do you think Dwayne Allen will be affective this year? Like not as good as Martellus Bennett but better than Tim Wright and Scott Chandler status? What's your take on that? And if he has less production than Bennett, was it worth trading him? Also, hypothetical unrealistic question; if you had to get back one player that Bill Belichick let go into free agency/traded, throughout the time Belichick was a head coach for the Pats, for free and money was no object, who would it be? Personally for me it would be Aqib Talib because he's one of the few players from the Patriots that did better on another team.
Dylan Damewood
I think you hit it perfectly … somewhere between Bennett and Chandler. Allen will not blow you away with athleticism but he's a solid blocker and can chip in as a receiver, especially in the red zone. As long as he provides that I feel he was worth trading for, and no he won't approach the production level that Bennett reached last year particularly if Gronk stays healthy.
I love your second question, and I like your pick of Talib. I'll go with Asante Samuel. He enjoyed many strong seasons with Philadelphia and Atlanta, going to three Pro Bowls after his days with the Patriots were over. Considering all those years the Patriots searched for a suitable replacement at corner, Samuel is my pick.
Paul Perillo
Am I the only Pats fan that noticed all our preseason opponents literally scored at will? Where's the defense?
Dan Cormier
You are not the only one to notice but you might be the only one losing sleep over it. The fact is most of the players who were on the field for most of the points the Patriots allowed this summer are no longer with the team. In fact, not a single player that took a defensive snap against the Giants is currently on the 53-man roster. So yes, mildly concerning that the backups struggled so much, but no, it's not something that should cause any panic.
Paul Perillo
I don't understand why we haven't released right guard, No. 61 Marcus Cannon. He's been with us a few years and I just don't feel comfortable with him. When Tom suffers from being sacked, 9 out of 10 times it's him standing there missing his block.
Jimmy Howard
You probably don't watch many Patriots games, at least not many from last season. Cannon indeed struggled early in his career, especially when he played guard. He was the starting right tackle last year, though, and he was the team's best offensive lineman by far. You didn't see Cannon get beat for too many of those sacks on Brady last year, because Cannon was outstanding.
Paul Perillo
When a team picks up a player through waivers, does that team at that point drop to the bottom of the waiver priority list (i.e. as they do in fantasy leagues) or does that team retain its position on the priority list?
Jaimie Baines
Waiver priorities remain the same throughout the offseason through the end of Week 3 of the regular season regardless of how many players teams claim. There is no resetting like you evidently do in your fantasy leagues. After Week 3, the system is reset to award the teams with the worst records in 2017. So Cleveland is currently first but that could change after Week 3 if the Browns win an early game or two. After Week 3 the team with the worst record at that point would get the top priority.
Paul Perillo
In the middle of June, I asked who you thought would lead the Patriots in: passing yardage, receiving yardage, receiving touchdowns, rushing yardage, rushing touchdowns, sacks, interceptions, tackles and forced fumbles. What are your predictions now?
David Beckett
Things have changed a bit with the injury to Julian Edelman but overall I'd stay with my thoughts heading into the summer. Tom Brady for passing yards, Brandin Cooks for receiving yards (and that hasn't changed), Rob Gronkowski for receiving touchdowns, Mike Gillislee for rushing yardage and touchdowns, Trey Flowers for sacks, Malcolm Butler for interceptions, Patrick Chung for tackles and Dont'a Hightower for forced fumbles. The defensive categories are much tougher to predict, and Hightower's health status is a huge key there too. But after watching the team play during the summer that's what I'll go with.
Paul Perillo