With Edelman being out for the year, in your summation are the Patriots still Super Bowl favorites?
Short answer? Yes. I still believe the Patriots are the best team in football and most likely squad to be in and win Super Bowl LII in Minnesota come February. Has the margin for error been cut some? Yup. Will the team have to work around the loss of a key, clutch playmaker? Indeed. But the depth of weapons New England has remains impressive. Mission Minnesota marches on.
Hi Guys. Obviously, the production of Julian Edelman will greatly missed. I believe the greatest area of concern is third down, especially with those quick, short routes that always seem to move the chains. Could you see a third down package utilizing Dion Lewis lined up in the slot? He has that "make that first guy miss" elusiveness that could help this offense sustain drives in the absence of Edelman. Thanks.
Certainly Lewis is one of the many options the team has to move forward without Edelman. There will likely be plenty of times when Lewis (or one of the other passing backs) lines up wide and makes plays in a receiver-like role. I also think you will see Chris Hogan get a chance to pick up some of the slack in the slot. He's not as quick as Edelman, but I think he could still be productive in the role. I'd also expect to see Brandin Cooks in that role on occasion, although I prefer him to spend most of the time on the outside. They say it takes a village to raise a child, well it may also take a village of teammates to help replace Edelman's production. But doing it differently, and with different types of players, doesn't mean the offense won't/can't be elite once again.
Do you think that part of New England's inability to find an elite edge rusher is their scheme? I think Chandler Jones is an example of this. New England asks their defensive ends to focus just as much on setting the edge as rushing the passer. Jones wasn't an elite rusher in New England, but he certainly looked to be in Arizona; he had a career year in addition to boosting the production of Calais Campbell and Markus Golden. Sometimes you just need to cut a guy loose and let him fly at the quarterback. Just some food for thought. What do you guys think about this?
While I do think that there is something to be said for the job requirements you bring up in regards to Patriots defensive ends, I don't think Jones is a great example. He actually had more sacks (12.5) in his final season in New England than he did in his first year in Arizona (11). He had four forced fumbles in each season. In my opinion Jones is a good but not great NFL pass rusher. I think he was that in New England and will be that for the most part in Arizona, where he's now paid like one of the truly elite players in the game today. It will be interesting to see how Trey Flowers, Deatrich Wise Jr. and Derek Rivers (in 2018, when he's back from his torn ACL) progress in the Patriots system. Can they balance all the responsibilities and still be double-digit sack guys? I don't think the system eliminates guys' abilities to get after the passer, but certainly it's not all that's asked of defensive ends in New England where Bill Belichick has never really had an elite edge presence like he did when he coached L.T. with the Giants.
Marc Mariani would be a great pickup for the Patriots especially after the unfortunate injury to Edelman. I hope for a speedy and full recovery for him! Mariani is a tough, gritty, sure-handed receiver. Check his stats receiving with Bears. He just really has not gotten a real shot at the receiver position. I believe he is exactly what the Patriots need. He is the closest thing you'll get to Edelman! Patriots, give him a shot!!!
While I actually recall watching Mariani give Cyrus Jones and the Patriots slot corners some issues last summer in joint practice and preseason action with Chicago, he's never really been a productive receiver in the NFL. He has 27 receptions since entering the NFL in 2010, with 22 of those coming witch Chicago in 2015. I believe he's gone unsigned this offseason. I don't think he's an option to replace Edelman and certainly not better than some of the in-house solutions like Danny Amendola, Hogan or even a young guy with potential like Austin Carr.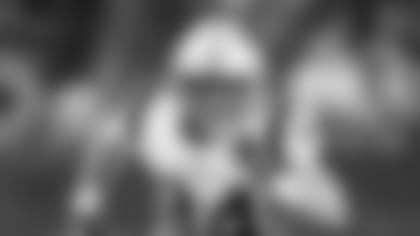 I am sure that a lot of people have suggested next man up, Austin Carr, simple as that. I'm pretty sure that it is anything but simple. Last season Edelman played 974 snaps as a wide receiver whom QB Tom Brady targeted 159 times, with Edelman catching 98 of those targets for 1,106 yards.Given the scenario, I picture 5 possibilities:
1.         Belichick was already planning on keeping Carr on the 53-man roster, and if Carr practices well Belichick will include some snaps for Carr at wide receiver if his game plans calls for it;
2.         Belichick was already planning on keeping Hollister on the 53-man roster, and if Hollister practices well Belichick will include some snaps for Hollister at wide receiver if his game plans calls for it;
3.         Belichick was not planning on keeping either Carr or Hollister on the 53-man roster, and will include some snaps for someone else at wide receiver if his game plans calls for it;
4.         If Belichick was already planning on keeping either Carr or Hollister on the 53-man roster, he may now decide to keep them both and will include some snaps for one or the other or both, if they both practice well, at Wide Receiver if his game plans calls for it;
5.         Belichick does none of these things, and uses Edelman's roster spot to add depth at a position group he feels needs more depth.
Which possibility do you fellows think the most likely at this point?
I think option No. 5 is most likely, though I wouldn't rule out No. 3. At this point I'd still actually be surprised if either Carr or Hollister make the roster. They both had really nice performances in the first preseason game. Maybe they have upside, but I don't see either as NFL-ready and really haven't seen them get a lot of high-level reps that might indicate they are in the mix. I think there is a better chance that some other player on the roster bubbled – D.J. Foster or Cyrus Jones? – might stick around due to the extra roster spot now available. Certainly Carr and Hollister could be guys kept on the practice squad – assuming they clear waivers – with an eye on development and maybe even a promotion to the roster down the line.
Hey guys, haven't emailed since Paul rinsed me on a silly question. Was curious if you think Edelman's injury just opened a spot for either Carr or Lucien or Bill will get stocked at another position. I hope Carr and Langi make the roster.
Paul is known for his rinsing. But maybe he's the one that's all wet! If by chance Belichick were to keep the next receiver in line after Edelman's injury, I think that nod would go to Lucien (even though he's not really a slot guy). He's been in the system for more than a year, has shown nice improvement over the course of a solid summer and to me looks more like an NFL receiver at this point. I just don't think that Carr is fast or quick enough right now to be what the Patriots have historically had in the slot. I think he still needs to develop. As I said, I'd be a little surprised (which has happened many times over the years) if Carr makes the roster. On the flipside, every indication would seem to point to Harvey Langi making the roster. The Patriots are very thin on the edge and the BYU product has seen a lot of high-level reps all summer long. I'm still not sure he can do the job or what his upside is on the edge, but he looks like he's going to be given a chance to have a role there as a rookie.
Hello PFW kiddies. Can someone please explain to me how a player of Adam Butler's talent goes undrafted? He's a dancing bear with the feet of Fred Astaire. He's going to be a better player than 3rd draft pick Vincent Valentine and it's not going to be close. If the Patriots don't name him to the 53-man roster and try to hide him on the practice squad he will be gone.
Good to hear from the president of the Adam Butler Fan Club! I really couldn't tell you why Butler wasn't drafted, other than to say it happens every year with talented players in the inexact science that is the NFL Draft. He came from a good career at a big-time program, but didn't even get a signing bonus as a rookie free agent. But that doesn't matter at this point as he's been taking advantage of his opportunity and looks set to make the roster out of camp. He also has a chance to have a role as a pass rusher and maybe even sort of a run end for a team that's lacking bodies in that area. The 20 pounds he's lost, reportedly getting down to the 280s, should help in that area. Butler is one of those nice stories that come in NFL camps every summer. It will be interesting to see where it goes down the road. Undrafted players named Butler already have a nice track record in New England after all!
I noticed Jordan Richards got time at MLB against the Lions. Could this be a significant move for him or the LB group as a whole? Will this even be permanent? I think it may be his only chance to make the roster. Your thoughts?
Richards did see some time as basically a linebacker in Detroit. While I think his size and skills as a safety are best suited in the box, I don't think this is really a long-term option/possibility for him. He's had a very tough summer, allowing touchdowns with missed tackles and in the passing game. I think he's very much in a battle for his roster life, and if I had to guess I'd say he might find himself on the outside looking end when final cuts are announced. Beyond that, I thought Belichick's answer regarding Richards playing linebacker was interesting. "I think you've seen us play a lot of players in different positions over the course through the years and even last year," Belichick began. "It depends on the scheme we're in, team we're playing. It could be related to our depth, it could be related to our game plan, it could be related to what our opponents do, what their strengths are and how we want to match up with them. So, it could be any or all of those. And the more versatile a player is, then the more options we'll have going forward. Doing some of that in preseason gives you an idea of how comfortable the player is or isn't with having those multiple types of responsibilities. Again, I would caution, as I usually do, about the comments that usually get made at this time of year about moving players from one position to another. That's not really, in my opinion, what's happening. We take 46 players to the game. You have to have some depth. Players have to be able to play more than one position. So, if you have seven offensive linemen, you can't have a backup for every spot. So, what gets characterized as moving players to a new position in fact, to me, is establishing and creating the depth that you need on your roster for the NFL. That's what it is. It's not moving players to new positions. It's creating the depth that you need in this league, and that really is pretty much at every position there is – skill positions, big positions, you name it. So, that's the way I look at it. I know that people see it differently. I certainly respect that. That's just not the way I see it."
A good friend of mine raised the following question: why don't NFL coaches in preseason ask the place kickers to keep a kick off in play so they can analyze the "Special Teams" kickoff coverage. He claims the coach already knows the kicker can kick it out of the end zone. My friend calls it a "wasted opportunity"!! He further would appreciate Coach Belichick's answer to his quandary!!
While I haven't had a chance to ask Belichick yet, I do find this an interesting question, especially with a talented, veteran kicker like Stephen Gostkowski. We've certainly seen Gostkowski work on different things this summer. Some kickoffs have been very deep, others he seemed to try to put right at the goal line. My guess is that the coaches want to see the kicker and the coverage guys go over a wide variety of options throughout the summer and not any one type of kickoff. But you are also right that more kickoff returns would give more chances for coverage guys – especially those who are young or newcomers – to prove their value on special teams. It's probably a balance between getting your kicker ready, trying a variety of things and giving the special teamers as many chances as possible to show their stuff.
I know that the WR field is really full. But I was wondering if you think that Carr will make it through waivers. I for one don't think he will. I would really hate to lose him to say the ugly JETS.
I think Carr has a decent chance to make it through waivers, but really it seems like a 50/50 proposition when guys are cut. I didn't necessarily think that Cre'Von LeBlanc would get claimed last summer coming off a very impressive camp. But he ended up with the Bears, who saw him in joint practice. Could the Jaguars claim Carr after seeing him in practice? It's quite possible. That said, I still haven't seen enough from him to say I can't lose him so I have to keep him on the roster even if he's not really ready to contribute right away as a rookie.
Hi Guys. As a Briton, I find the IR/PUP system slightly confusing, hopefully until you can enlighten me. Being "Physically Unable to Perform", suggests that one's body is not exactly 100%. I know that if a serious injury occurs during the season, the person in question ends up on the injury list. Hence his place on the team sheet can then be replaced. Does the PUP list have an expiring date as to when players can be placed on it? Could players who have been injured during training camp be placed on a PUP? Would they have to sit the season out, even if they can be fit again before the end? Malcolm Mitchell, for example, is carrying a few knocks; could he be placed on PUP allowing 'Austin Carr' to get on the team sheet. When fully fit, you can bring him back? Kind Regards.
Two questions. What are the rules about placing a player on PUP? Can you make that designation at any time before the season or are there restrictions? Also what have you heard about David Jones injury/ I thought he had potential and would like to see him play. Is he a likely candidate for IR if he can't go?
Players who aren't physically ready to practice at the start of camp, who essentially fail their physical upon reporting for camp, are place on active PUP. That means they can come off that list and begin practicing at any point. But once they begin practicing, they are no longer eligible to begin the regular season on PUP. If a player goes through all of camp on PUP they can then be placed on reserve PUP to open the season. That means they don't count toward the active roster and must miss at least the first six games of the year. After that point they can begin practicing and become an option to take a spot on the active roster. Essentially, though, if a player arrives at camp, passes his physical and practices, he's no longer able to go on either summer active PUP or regular season reserve PUP. Hope that long answer clears up PUP. As for Jones, he's returned to practice after an extended absence to what I think was a leg injury. He's been getting preseason game action. At this point, his best chance of sticking in New England would seem to be on the practice squad unless the suffers an injury that lands him on IR between now and the final cuts on Sept. 2.
What do you think about having one of the tight ends who may get cut move to defensive end? Dwayne Allen (drops), James O'Shaughnessy (blocker), Matt Lengel (injury?), and Jacob Hollister (undrafted) all appear big, fast and strong. That way we can keep good players that will not end up playing against us.
No disrespect, but this is a bit out there even for the all-comers world of Ask PFW. It's pretty disrespectful to guys that have been playing defensive end for years and years to think that a cut tight end could just do the job. A lot more goes into playing the defensive edge in the NFL than just being big, fast and strong or simply looking the part. Every once in a while a team will try a position switch as a last-ditch effort with a guy – New England tried to make defensive end Jake Bequette a tight end a couple years back – but it rarely works and almost never comes at a time when it costs a roster spot. I appreciate the creative thinking, but no.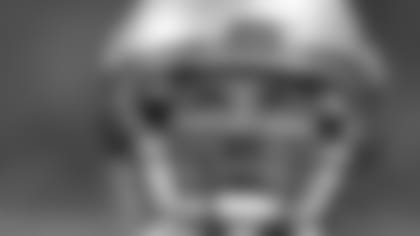 My thoughts on Tom Brady are that this could be his last year if everything goes right. With 4 wins this season he will become the all-time winningest QB surpassing Peyton Manning. With winning another Super Bowl he will no longer be tied with Charles Haley with 5 championships and be by himself with 6. (Never say never but very hard for someone else to also do that.) Last year because he sat for his 4 game suspension he got of taste of being with his kids when he normally wouldn't be able to spend time with them. If you are a parent, you know they are only young once and you can never get those years back. I think that if all goes as above, he retires, goes out on a high note and decides to spend time with his kids. What do you think? What more does he have to accomplish?
There are no signs or indications from Brady that this is going to happen. To the contrary, he continues to talk about playing well into his mid-40s or beyond. He also shows no signs of falling off a cliff, as at least one hot-take TV blowhard has suggested. Is it possible Brady could walk away after this year? Sure. But it will be a surprise based on his success and what he's said he wants to do in the future.
Given the great production of so many free agents in camp and preseason combined with the limited roster space I'm hoping there's some kind of move to retain some of the top-end free agents that most likely wouldn't pass waivers to make the practice squad. Specifically Carr and Jacob Hollister. Given the injury history and health issues Malcolm Mitchell has had this spring and summer and even the last quarter of the 2016 season, is it possible we see him or anyone else start on the IR list and the Pats take advantage of recent rule changes to bring him back mid-year after he's healed up and maybe there's more roster space due to potential injury? Signed - the only pats fan in Southwest Missouri
It's certainly possible that a player will be hurt and end up on injured reserve to return later in the year. Right now, though, Mitchell is on the practice field again and appears poised to be on the active roster. Others, though, have been absent from practice and might be IR possibilities. The good news is that this will all shake down and play itself out this coming Saturday and Sunday during final cuts, the waiver period and the announcement of the practice squad. If I had to guess, I would think both Carr and Hollister will be on the practice squad. We'll see!
BRING BACK ROB NINKOVICH OUT OF RETIREMENT NOW .WE NEED HIM BADLY.HIS HEART AND DESIRE IS SECOND TO NONE.MAKE IT WORTH IT. THE TEAM NEEDS HIM.ONE MORE YEAR.WHY NOT? TOO MANY INJURIES ON THE TEAM.
The lack of bodies and talent at defensive end is clear. Part of that is due to Ninkovich's retirement. He is one my list of favorite guys I have covered in my time at PFW. I agree that he played with heart, desire and very much underrated ability. But he decided to walk away, which means he basically no longer had that desire to play the game. He said he had to be honest that his body just wasn't what it once was. Ninkovich is probably still better than what they have right now, and I'd take him back in a heartbeat, but I'm not sure that's something he's looking for. It's certainly an idea that's been floated around, most notable by ESPN's Mike Reiss, but I'm not sure it's going to happen. It is what it is right now at defensive e end. It's a big need and an area to keep an eye on as cuts come down this weekend across the NFL as well as during the year heading toward the trade deadline. The team-building process is not over by any means.
I know it's only preseason but should I be worried about the defense ? Even starters have struggled. Also can you see us making any major trades? Do you see anybody making an impact this season that people are not really talking about? Do you see Dwayne Allen having a bigger season than Martellus Bennett had last year? Do you see Duron Harmon beating Pat Chung for the starting safety spot this year ?
This is a lot of questions but I'll try to run through a lot of answers. The defense has had its ups and downs in preseason action. There have been issues in coverage and some poor tackling that's led to too many big plays from the opposition. But I'm not worried yet. I think there is a lot of talent on the unit, especially in the back end. The front will look better with Dont'a Hightower in the mix during the regular season. And having the benefit of playing with what should be one of the highest-scoring offenses in the NFL should help the unit. I would expect there will be some trades with the Patriots between now and the deadline and a "major" deal can never be ruled out for a team that's traded Richard Seymour, Logan Mankins and Jamie Collins in the past while adding guys like Aqib Talib or Brandin Cooks. The door is never closed on trade talks in New England. Although he's not even a lock to make the roster, I think James O'Shaughnessy could be a surprise contributor this year. I think he's a pretty athletic route-runner and could be a complementary option in the passing game – if he makes the team. I don't, however, think Allen will have anywhere near the year that Bennett had in 2016. First, I would hope Rob Gronkowski is around all year, which will take much of the tight end production. Second, I don't think that Allen is as fluid, athletic and competitive an option at the position at this point. Finally, my guess is that both Chung and Harmon will start games this year at safety as I really feel that the Patriots have three starting-caliber players at the position and will use that depth in various ways.
I have a question about placing rookies and non-vested veterans on injured reserve. It is my understanding that prior to final roster cutdown, these players must first be "waived/injured", and then if they are not claimed by any other team, they can be placed on IR. After the final roster cutdown, these players can be placed directly on IR without being exposed to waivers. Does that mean that in order to avoid exposing a player like Rivers to waivers, the Patriots will first have to keep him on the roster of 53, and then place him on IR one day later? If so, might the Patriots elect to release a vested veteran instead, knowing that player will wait a day to be put back on the roster, and then the day after the roster cutdown, place the rookie/unvested veteran on IR and re-sign the vested veteran?
Players put on injured reserve at the final cuts go right on IR and do not have to pass through waivers. So, a guy like Rivers, who reportedly tore his ACL, will likely be placed on injured reserve at the same time the final cuts are made on Sept. 2 as the Patriots get down to the 53-man roster limit.
Before the season starts I'd like to put out an outlandish theory and would love it corrected if it's dead wrong. The hype around trading Jimmy last offseason was paramount and although Schefter promised us a first-round pick it didn't happen. Theory: Bill didn't trade Jimmy away last offseason because next year's QB class would be significantly stronger. Brissett isn't ready to take up the backup role and Bill didn't like what was available in the 1st round. He doesn't often have a high first rounder to play with.
I don't think this is what happened. Many people do believe next year's QB draft class is a very strong one. That will only hurt the trade value for Garoppolo as potential trade partners will see other options in the rookie prospects. Also, I don't think Belichick would necessarily be looking to draft a quarterback at the top of the first round if that pick came back in a trade for his current backup. If Belichick trades Garoppolo it likely means Brady expected to be the Patriots starter for the foreseeable future and taking a quarterback high might not be the plan, even to fill the backup void. I really think the Patriots held onto Garoppolo because they like him, they think they could win with him right now and he provides insurance behind their 40-year-old G.O.A.T. starter at a reasonable cost.
How bad does an injury need to be to qualify for injured reserve? I would love to see Brissett, Carr and Jacob Hollister stashed away on injured reserve as they are taking valuable roster spots but I do not want to lose them to the waiver wire. I am not clear on what the objective criteria is, if any, to qualify for injured reserve. Is there any sort of league independent medical exam to make sure games are not played with this designation?
Players have to be hurt to be put on IR. While there may be some gray area in that statement, if a player were to file a grievance it could become an issue with the league. I don't think healthy players are placed on IR too often, even though we media/fans joke about it all the time. Maybe I'm naïve in that way. I also don't think it would make sense to put Brissett on IR, as it would mean he could not practice for the entire year. He needs reps to develop at this point and that would simply waste another year. And as I said earlier, I'm not sold that Carr and Hollister won't make it through waivers. I think they could very well land on the practice squad. Brissett, on the other hand, probably wouldn't make it through given the value of the position and his resume as a former third-round pick who won a game as a starter as a rookie.
Do you think "clutch play" is more valuable then consistency albeit to a point but you hear a lotta people saying Amendola getting cut and if you go back he is clutch from big punt returns to swing momentum to the third down play against the Ravens in the Divisional Round two point conversions from a guy that hasn't given big numbers in the regular season. Without him I don't think they win 2 out of 3 especially when you have players like Welker who "cool" stuff a stat sheet but can't bring a non-perfect pass in when it matters most.
I do think Amendola has been as clutch in his opportunities in recent years as almost any Patriots player. I don't want to see him go anywhere and hope he's managed in a way that he's as healthy and ready as possible late in the year and into the postseason. I also don't really buy the idea that Wes Welker wasn't clutch or that his failure to make a single catch in a Super Bowl erases everything he did in a Patriots uniform for a long time. I don't mean to take it out on you, but it kind of pisses me off the lack of respect that Patriots fans seem to have for Welker. He put his body on the line and was a great performer for six seasons in New England and I don't think he gets enough respect for it, even if he wasn't lucky enough to win a Super Bowl in his time with the team.
Hey Guys. Can J. Cardona be put on the practice squad in order to have an additional player on the active roster? I don't think any other teams would be able to sign him because of his Navy commitment in Newport.
What would be the point? If he was on the practice squad the team wouldn't have a long snapper for game days. If he got activated on game day, some other player would have to be cut and would be available to other teams at that point. Technically, yes, with just two seasons of experience I believe he is practice squad eligible. But it doesn't make any sense to me, unless I'm missing something.
I have to vent and say that I will be crushed if D.J. Foster does not make the team. I know the Pats are stacked at RB but, from what I've seen, Foster looks competitive with the other running backs. Do you think his chances for staying have improved since Edelman got injured? From what I know, he can play wide receiver; however, Carr and Lucien have looked to be showing up as well. Who would you take to fill the receiver spot opened up by Edelman's injury: Austin Carr, Devin Lucien, or D.J. Foster?
Of the three players you list, I would take Foster. To me, he's shown to be the most NFL-ready player in his year-plus in New England. I think he's versatile and has some clear potential. I do think that Edelman's injury could open up a spot for Foster in what certainly is a crowded but clearly talented backfield. I like Foster a lot both in terms of how he goes about his business and the somewhat intriguing, unique skills he brings to the field.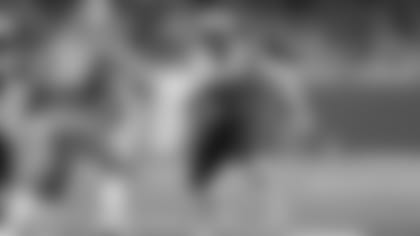 I just finished watching a bleacher report video by Chris Simms about hidden gems of the preseason. In it he named 3 Patriots: Langi, Adam Butler, and Richards. I agree that there is upside with Langi and Butler, but I have no idea where Chris got Richards from. I honestly didn't know if he was going to make the roster after his showings this preseason. I was just wondering if you guys could comment on Chris's assessment of the three?
I didn't get a chance to watch the video you reference, but if your description is accurate I'm not sure what Simms is talking about. Butler has been impressive as an undrafted rookie with clear upside on a line that lacks depth. Langi has gotten a ton of reps on the edge of the defense, playing almost wire-to-wire in preseason games. I'm not sure how well he's played – I have my doubts he can do the job on the edge – but he's been given a lot of chances. Richards, however, has struggled both in coverage and, maybe more so, with his tackling. I think he's very much in a fight to remain on the roster in his third year. He's been pretty disappointing this summer in my opinion.
Great job as always, guys! On an optimistic bend: Is there any hope at all that Julian Edelman could be ready to go in January for the playoffs? Or is that just grasping at straws since even the secretive Patriots have declared him out for the year? And on a more pessimistic note: Do you think he will ever be able to reclaim that quickness that has made him so special?
I'm expecting Edelman to be placed on IR at final cuts on Sept. 2 and he will be lost for the year. ACL is a full year injury in most NFL circles and even more than that sometimes, as we've seen with guys like Dion Lewis. But, as we've also seen with Lewis, guys can return to their full quickness and ability. The only question with Edelman is his age. He'll be 32 in training camp next summer. If he takes more than a year to really get back to his full health, then will be pushing 33. That's a tough age for many NFL players even when healthy. He's taken a lot of wear and tear as a slot receiver while dealing with his share of injuries. It won't be easy. But he's as tough, determined and hard-working a player as you'll find. I wouldn't bet against him, even if I have my doubts.
Hello again from PA and as always thank you for everything you do throughout the year. Is the relationship between Brandin Cooks and TB12 not coming along as quickly as everyone had hoped? He doesn't seem to be getting many targets in the preseason and, I know this is just one example, on the 32-yard touchdown pass to Chris Hogan in traffic Cooks was wide open having burned his man in single coverage without getting a look from TB12. Hopefully I am making something out of nothing but the team will need Cooks now more than ever with the injury to Julian which was heartbreaking. Also could we see more 2 back sets with one of them lined up in the slot?
While I have been a little surprised by the lack of production from Cooks preseason games, I'm still expecting him to have a monster first season in New England. He and Brady have clicked pretty well on the practice field from what I've seen. He has elite skills in terms of getting open and catching the football, especially down the field. Belichick has done nothing but rave about Cooks work this summer. I wouldn't worry about the new receiver just yet. And, yes, I think you'll see the running backs as part of the offensive evolution after the Edelman injury. We've already seen some two-back sets this summer with split passing backs on the field together. Josh McDaniels has a million possibilities to turn to as he finds new ways to put his talented crop of targets to use and fill the void left by Edelman's absence.
How is priority determined on waivers?
By record. Teams with the worst records get first priority on waivers down through the team with the best record. During the offseason and through the first three weeks of the new season it's based on the prior season's record and is same the draft order for that spring. After that point it is based on the teams' records during the current season.