Losing Derek Rivers for the season was a big blow to an already shallow position group… Is there enough talent at the EDGE position (both pure defensive ends and hybrid DE/LBs) in-house, or do you think Bill Belichick and Nick Caserio need to look elsewhere for help? David Beckett
Hey guys, with the abrupt season-ending injury to rookie DE Derek Rivers, what do you see [head coach Bill] Belichick doing to add depth to the position? Staying with what they have, adding a big name that gets released, or picking up a low-key but serviceable player? Thanks.Justin Bienvenue
It's important to note that as of this posting, the Patriots have not officially placed Rivers on injured reserve (short-term or season-ending). Media reports indicate that this will happen eventually, and we have no reason to doubt the veracity of those reports.
With that said, it's possible, though doubtful, the Patriots can survive only with what they currently have on the defensive end depth chart. Were they to stick with what they've got, Belichick and DC Matt Patricia would have to get pretty creative with personnel groupings to allow for the likes of Dont'a Hightower, Shea McClellin, Kyle Van Noy, etc. to serve in regular pass-rushing roles. And this is operating under the assumption that there are no other injuries to the front seven that would necessitate moving such players to non-rush roles.
In my estimation, Belichick and the team's personnel department will probably address the issue with a combination of known, available veterans and marginal younger players. Certainly, a player like Dwight Freeney comes immediately to mind as someone who could be atop that list. I have doubts about others like former Dolphins, Bills and Texans defensive end Mario Williams, whom I've seen play against the Patriots a lot in recent years. He has never lived up to his top-pick potential. Jared Odrick or Paul Kruger are other veteran considerations. None of these may be ideal fits, but they might have to suffice.
As for other teams' castoffs, if New England is that desperate for a pass rusher, does it really matter who gets picked up? Erik Scalavino
Hello from one of the few Patriot fans from Montana! Thanks for the weekly news and insight! I'm wondering if you have any thoughts or observations on Caleb Kidder.  Any shot he makes the roster?  He's a hometown kid that we're all cheering for! Thanks.Tom Vincent
Well, Tom, your man's chances of sticking around one way or another improved tremendously with the unfortunate loss of Rivers. Kidder actually got some early-game reps in the second preseason game with Houston and showed some potential. I was a bit surprised that he got yanked so soon thereafter, while Kony Ealy was given most of the second-half reps. Like you, I'm now interested in seeing more of this Kidder kid in what remains of the preseason. Erik Scalavino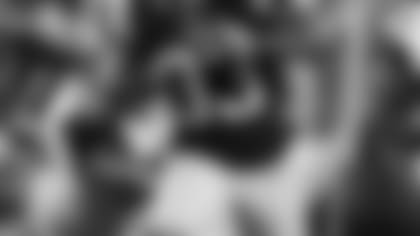 You mentioned last time that before the roster is cut down to 53, some players have to share numbers. I can see the rookies and new players to the team having to share digits, but Dion Lewis? Is that some sort of extra incentive for Dion to prove himself? Such as, "While we have not lost a game with you on the active roster, you're still going to have to share a number until we make the final cuts." Do players have any say?  Is it random or is it a coaching decision? Thanks from New Brunswick, Canada.Mike Quinn
It's certainly not done at random. You'll never see another player wearing 12 or 87, for instance, while Brady and Gronk are on this roster. It's a bit surprising that someone like Lewis has to share, but as you may know, jersey numbers are position-dependent. Each position is allowed, by rule, only a certain range of digits. Receivers, for instance, are allowed to wear numbers in the teens or 80s only. Defensive backs must wear 20s, 30s, or 40s.
When it comes to sharing jersey numbers can, only players on opposite sides of the ball can wear the same number. Two linebackers can't both wear 56, for example. In Lewis' case, his 33 was assigned to rookie cornerback/returner specialist Will Likely this summer. I would've had him share a 39 with fellow rookie LeShun Daniels, a running back, instead of a veteran like Lewis, but I'm sure the coaches and equipment staff had their reasons for doing what they did. Erik Scalavino
What are your thoughts on why BB didn't use TE Matt Lengel more last season, and if [Rob] Gronkowski's return will further relegate Lengel to the sideline or worse? I liked Lengel every time he was in, so, it puzzled me why he wasn't targeted much more.Andy Wiggin
Lengel was predominantly used as a blocking tight end last season after arriving mid-season. It naturally took him some time to learn this complex offense, which was one factor for his not being involved much in the passing game.
Another is that receiving is not one of his strengths, at least not vis-à-vis the other eligible receivers on this Patriots roster. Yes, Lengel made a couple of nice plays when the ball came his way, but overall, he fulfilled the role asked of him in 2016. He's a great guy to talk with in the locker room, from a media perspective, and I hope he can find a job somewhere in the league, but he will have a tough time beating out the increased competition at tight end here in Foxborough this summer. Erik Scalavino
I have a theory that this will be Tom Brady's last year at quarterback. I think Garoppolo is the future, and potentially 10 more years from Garoppolo is worth more than potentially 3-5 from Brady. Do you think there is any realism to this theory, or do you think they'll be willing to let Garoppolo walk and drafting another quarterback for when Tom leaves (assuming Jacoby Brissett is a bust)? Derek Todd
While we are all trying to read the tea leaves and use whatever we can to second-guess BB, I have a theory on the QB situation that I can see BB doing very easily: Keep all three QBs for now and wait till the final week of the trade deadline and then find a team that is hurting for a QB, and you know that there will be either because of injury or under-performance, and then trade either one of backups, depending on what the team is willing to give up, how TB is doing, and BB's feeling of the next year or two. What do you think of this take? Robert Allen
Garoppolo once again impressed against the Jaguars, but his contract expires this year. Brady's 40, but doesn't show it, and Brissett hasn't had the best preseason. What are the Patriots' plans at quarterback for the next few years? Oscar Phillips
This is the question that will dominate the 2018 offseason, at least here in New England: What will the Patriots do with their top two quarterbacks? There will be plenty of time to speculate about this six months from now.
Meantime, Brady continues to say he is not close to retiring, and Garoppolo is an above-average backup quarterback, it's safe to say. Given how poor the state of starting QBs is around the league, let alone the backup position, I don't foresee Garoppolo going anywhere, at least for this season, but to the Patriots sideline. He's just too valuable a commodity to this year's team.
Regardless of what direction the team wants to go in after this season, it will provide more than enough drama to fill the upcoming offseason. We'll cross that bridge when we come to it. Erik Scalavino
What is the procedure in grabbing someone off another team's practice squad? Is there a cost? I know you have to keep him on the 53-man roster, but for how long? After a certain time can you add him to your practice squad? What if you don't decide to keep him, does he go back to the team he was originally on or is there a waiver situation he goes through? Mike Brissette
I actually wrote an entire, lengthy feature on the NFL practice squad dynamic during last season's playoffs. The link is in bold letters in the previous sentence, Mike. Hope it answers any questions you have about that group of players. Erik Scalavino
I have a feeling that the Patriots are moving on from Gronk after this year. I think the writing is on the wall: He will have an $11 million cap hit next year, he was given an incentive heavy extension so that if he wants to be the top paid TE he has to be on the field, he played in the pre-season for the first time since 2012. I think they are going to get what they can from him in the time that he's here and then trade him. Some of the special considerations afforded Gronk in the past are probably gone as well: joint press statements with his family, allowing him to dictate when he plays if he's not 100%, non-participation in the pre-season, and BB just overall having to manage Gronk differently than the other players. What do you think?Alan Bernstein
For the Patriots' sake, I hope you're wrong, Alan. Gronkowski is the most dominant tight end in football history and New England's offense, no matter how potent, is weaker whenever he's not on the field. I have no idea how 2017 will unfold on and off the field, but at the moment, Gronk looks like himself, and as long as he can stay that way, there should be no reason for this team to part with him. Erik Scalavino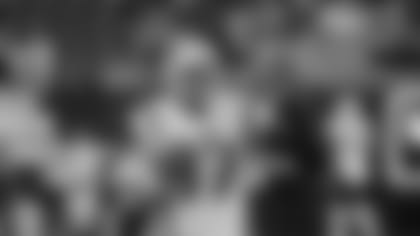 Hey guys, I know it's preseason and we can't read too much into these games. But other than the big plays been given up by the defense, is there any other areas which could be a concern going into regular season. Mick Hanrahan
The only concern you or anyone else should have about this Patriots roster is if it can stay relatively healthy for the next five-plus months. At the moment, defensive end and left tackle aside, this is a fairly healthy roster, top to bottom. If that remains the case, I see no reason why we won't be packing our bags for Minneapolis in late January/early February. Which segues nicely into our next question… Erik Scalavino
I will not be a bit concerned if Patriots go 0-4 in preseason, but I am baffled by the injuries to so many players. This is not a question as to how serious they are, and some players could be held back as precaution. I am baffled as how do they become injured in the first place? Some players never even saw a practice field since SB LI and they are already injured – from what? Others got hurt in practices. If they get hurt so easily in preseason practice, what would happen during the regular season? Stan Cohan
Perhaps Stan has never donned football equipment and absorbed a full-speed tackle on a field. But if any of you has survived a car accident, you have some idea of what it feels like to be tackled at the college and professional level. Scientific studies have shown that playing an NFL game is tantamount to being involved in multiple car accidents within a three-hour span. I challenge you to walk away from such a scenario unscathed.
Stan's question specifically wondered about how players get injured or appear on injured lists (like PUP) without playing in a game. Some may have been playing the previous season with an injury that required offseason surgery and are still in the rehabilitation stage of their recovery. Others may have injured themselves during the offseason strength and conditioning program, which can be fairly rigorous at times. Still others can sustain injuries going full-speed during practice.
Add to all these possible explanations the fact that the human body is not built to sustain the hundreds of pounds of weight that many of these athletes carry around, and when violent collisions happen on a regular basis, wear and tear is inevitable. Football is a collision sport. Players being hurt as a result should not be the least bit "baffling" to anyone. By the way, compared to other Patriots camps, there haven't really been that many injuries this summer. Any sky-is-falling rhetoric in this regard is entirely unwarranted. Erik Scalavino
I know it's the preseason, but is it a little disconcerting that the Jaguars and Texans  backups seem to be a little better than the Patriots backups? Or am I reading way too much into it? Josh Lund
The latter, obviously. Backups, as a collective unit, don't see the field during the regular season. Only the so-called "ones" do (the first-team offense/defense). New England's ones are superior to most, if not all, others in the NFL, so, don't lose any sleep over second- and third-team personnel groups failing to mount comebacks in the first two exhibition contests. Erik Scalavino
What do you guys think about Bill bringing in Roberto Aguayo (cut by Bucs) as an extra camp place kicker? He was unbeatable in college and maybe can be resurrected. And just in case Gostkowski's problems persist...? Pete Clark
There is absolutely no urgent need whatsoever to waste a valuable roster spot on a second kicker. Erik Scalavino