Are you worried about injuries affecting the results in the playoffs for the Patriots? I see quite a few players listed under Questionable, some under Doubtful, and others under Out. Is it just me, or do the Pats seem to deal with more injuries to key players than other teams do? Like last year, losing Aqib Talib in the most important game, plus Vince Wilfork's absence. Thanks for all you do.* *Heber Guerra
Injuries are a constant concern in the NFL for teams all across the league, not just your favorite one. New England has, in fact, been quite fortunate this season to have stayed relatively healthy. They've practiced with a full roster more often than not over the past month, which is remarkable given the time of year. Almost every player is dealing with some sort of issue, although not all are worthy of listing on the injury report.
When you see declarations like the aforementioned Questionable and the like, those are made on Fridays before a game and are league-mandated to reflect just how serious a player's condition might be. Usually, a Questionable player (50-50 chance of playing) is going to suit up. Doubtful (25 percent chance) means just that. Out obviously means he's been deactivated for that particular game.
Be grateful, going into this year's playoffs, that your team's three best and most important players – Tom Brady, Rob Gronkowski, and Darrelle Revis – were able to go the entire season and are at essentially full strength with two weeks to go before their next game. As long as they stay that way, the Patriots are legitimate Super Bowl contenders. Erik Scalavino
Hello guys! Thank you for taking my question. After placing Alfonzo Dennard on IR, the team decided to sign Josh Boyce instead of signing a CB. Do you think that means there is something to worry about with Julian Edelman?* *John Lee
Edelman is certainly dealing with a concussion that has kept him out of the past two games, although it was not serious enough to keep him out of practice the past two weeks. My guess is, Boyce was promoted strictly because the team was playing it safe with Edelman in Week 17 and wanted to be sure it had enough receivers on the roster in case it decided to rest someone else, like Danny Amendola or Brandon LaFell (who dinged an ankle against Buffalo, but was able to come back and play in the fourth quarter).
In all likelihood, knowing they had the bye week coming up, the team decided to let Edelman take an extra week off to recuperate. Any head injury is cause for concern, but I'd be stunned if Edelman is not on the field for the Divisional Round game next Saturday evening. Erik Scalavino
You guys are super. I wish that the Patriots were the same. Losing 17-9 would be easy to take if it weren't for the fact that the offensive line was once again porous and unable to get a push in the run game or provide sound protection for Tom Brady. What in your honest opinion is the difference in this unit from the guys that protected Brady for the seven game win streak? I think that coaching is definitely a factor, but is the talent that bad? Roe Clark
Well, for one thing, the o-line you saw against Buffalo wasn't the same one that blocked for Brady in that win streak. It was without starting right tackle Sebastian Vollmer (back injury) and left guard Dan Connolly (knee), then left tackle Nate Solder injured his right knee just before halftime and was out the entire second half. The backups who took their places weren't great, I'll grant you, but when the starting five is healthy and intact, it is sufficient to help get this offense to Arizona on Feb. 1. Erik Scalavino
Given the struggles of the offensive line, I'm not sure I understand why Nate Solder is moved to the tight end spot in 'Jumbo' packages, meaning he has to miss the next snap, when it seems to make more sense to bring in someone, like Cameron Fleming, to play in that position and leave the existing line intact. Is this decision up to Josh McDaniels or Dave DeGuglielmo?* *David Beckett
Good question, David. The main issue, from what I've seen, is that Fleming was coming off a left ankle injury and probably wasn't fully ready to go. Solder is a more athletic option in that case. As we saw against Indy last month, if Fleming is healthy, he's the go-to guy as the tackle-eligible. When he's not, the offensive coaches have to get creative. Don't get used to seeing Solder line up in that position too often. Erik Scalavino
The Patriots are 3-2 in the last five games scoring about 20 points per game. Meanwhile both Broncos and Steelers have established a solid ground game and fine-tuned their offenses, and if played tomorrow may beat us. So I do not share Tom Brady's confidence after the Bills game. Do you? Jake Liemann
Yes, I do, Jake, because what you saw in the last two games, in particular, was a team that had already wrapped up a bye week in the playoffs and was emotionally and physically drained from a long road trip across the country. It's only human nature, around this time of year, to let up a little if you've accomplished your main goals. The performances we saw from the Patriots in Weeks 16 and 17 are not what we'll see in the playoffs, I can assure you. They'll be a team that's well-rested, hopefully at full strength in the medical department, and clicking harmoniously to put up 30-or-more points. That should be more than enough to advance to the AFC Championship Game on Jan. 18. Erik Scalavino
Hey guys, it seems to me that when Tim Wright is in the game he's been productive and has big play capability. Why aren't they using him more which may also take some coverage off Gronk? Joe Z.
Wright is a decent pass catcher, and a nice complement to Gronkowski. Which is exactly how the Patriots have been utilizing him – as a complementary piece of the offense, not a primary one. Teams aren't going to take a defender away from the best tight end the game has ever known (Gronk) just to cover Wright more closely. Wright's inclusion comes at just the right time, which is why you've seen him make so many seemingly big plays. OC Josh McDaniels is putting him in positions to succeed when it's ideal for the player and the offense. Going to his well too many times wouldn't be as productive over time, I'd venture to say. Wright is a role player, and playing it very well. No need to mess with that formula at the moment. Erik Scalavino
I heard a lot of talk earlier in the season about using two tight ends, a tailback, and a two wideout set, and how the Pats can either run or pass out of this formation. I'm just wondering why we haven't seen this type of balanced attack – running, passing, play action and so forth? Jim Helson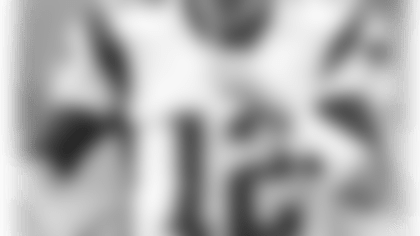 ](http://www.pjtra.com/t/RUBKRExHSUBKSElGRUBISEtERw)Jim, I'd like to suggest you either DVR your Patriots games or purchase NFL Game Rewind on NFL.com. That way, you can go back and review the games, like I do every Monday for the Bridgestone Performance Review column, and you'll notice that New England does indeed employ two-tight-end, two-wide-receiver sets quite often. Play-action passing is something Tom Brady does frequently in these personnel packages and others. They also run out of these looks. They're doing exactly what you're suggesting, Jim. Just take a closer look. Erik Scalavino
We may be at the end of the Holiday "miracle" season, but I wonder, is it even remotely possible that a non-playoff team like Tampa cuts Logan Mankins or some other o-line player for some reason, and Patriots sign one up? Jason Babich
No. It's not. The 20 teams that are not in the postseason this year can now begin signing free agents for the 2015 season. They are what's known as "futures contracts," because they don't take effect until the new league year begins in the spring.
However, clubs whose seasons have ended aren't able to cut players at this time of year. They can inform a player of their intention to release him once the new league year begins in March, but a player who is under contract with a non-playoff team at the conclusion of the regular season is still technically property of that team until the new league year starts.
Now, if Mankins had been released prior to the end of the regular season, and had cleared waivers (all released players must do this after the trade deadline), then the Patriots could have re-signed him, like they just did with former Cleveland linebacker Eric Martin. He was released by the Browns on Dec. 26, cleared waivers, and was then on the market for New England to sign to its practice squad.
So, while I don't want to suggest you stop believing in miracles, because they do happen almost every day, this particular one you're asking for is almost certainly not going to come true. Sorry, Jason. Erik Scalavino