Just because there's no screaming headlines generated by a Kirk Cousins-level free agency sweepstakes this year doesn't mean quarterbacks and where they land have ceased to drive the conversation in the NFL. With a nod to the weighty Antonio Brown, Le'Veon Bell, Earl Thomas and Landon Collins' relocations to come, this offseason's quarterback carousel will still be fairly active. Though two big trades for starters are already in place — Joe Flacco to Denver and Case Keenum to Washington — that means some of the most interesting machinations might come in the veteran backup market.
With free agency opening next week, here's our attempt to play match-maker, linking some available quarterbacks with the teams in need of passing help — including the top-rated draft prospects. Even though more than 80 percent of the league appears set for a starter, the NFL's arms race never really ends. In some cases we're making predictions based on reading the tea leaves, and in other instances it's where our reporting leads us.
Teams needing a starter or future starting quarterback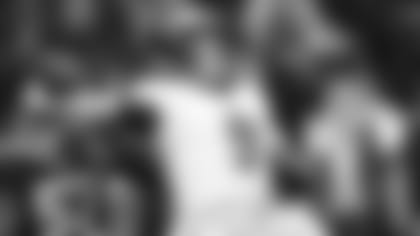 Nick Foles to Jacksonville: Might as well begin by hitting the layup. Foles to the Jaguars has been conventional wisdom for quite a while, and it grew stronger once Flacco was dealt to the Broncos and the Eagles wisely decided to not franchise tag the quarterback who helped them win the franchise's first Super Bowl 13 months ago.
While I still think Miami should be involved in Foles' market, the tear-it-down Dolphins show no indication of agreeing with me. Not only is former Eagles quarterbacks coach John DeFilippo the Jaguars new offensive coordinator, giving Foles a comfort zone in the offense, the fit is a decent one on other fronts as well.
Though the Jaguars are in tricky, must-win territory this season, when they had success in 2017 they did so on the strength of their talented defense and stout running game, asking their quarterback not to put them in disadvantageous situations. Playing smart and taking care of the football is certainly part of what Foles brings to the table. He'll upgrade Jacksonville at the game's most pivotal position.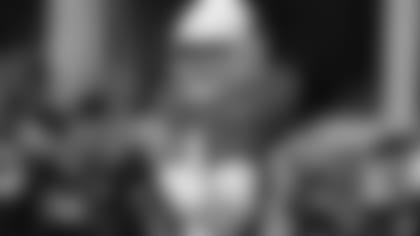 Josh Rosen to the New York Giants (with Arizona drafting Kyler Murray at No. 1): This obviously presumes the Cardinals will indeed do as so many people now believe, trading their 2018 first-round pick in order to go all-in on Murray, the Oklahoma quarterback and Heisman Trophy winner. That's not a given at this point, but I think Arizona gets there in time and gives new coach Kliff Kingsbury exactly the passer he has dreamed of working with in his Air-Raid offense.
As for Rosen, Washington was thought to be his most likely landing spot, right up until Jay Gruden's club struck a conditional deal with Denver to acquire Keenum late on Thursday. Now presumably Washington is set for quarterbacks, with Case and Colt (McColt) competing and a still-rehabilitating Alex Smith not expected to play until 2020. Some theorize Rosen might still be on Washington's radar screen, but that seems a remote possibility at this point.
That leaves the Giants or Miami as Rosen's next destination. (Unless there's a wild-card entry like New England getting involved in trade talks, with an eye on acquiring Tom Brady's eventual successor on the cheap. Stay tuned). New York did extensive work on Rosen in last year's draft and liked him considerably, and the Giants could give him 2019 to sit and learn behind Eli Manning, in essence offering a mulligan of sorts after the debacle of a year he endured in Arizona as a rookie.
New York doesn't own a third-round pick in this draft, and it's No. 37 overall pick in the second round is probably too rich a price to pay in trade. But the Giants hold eight picks in rounds four through seven and could make it worth while for the Cardinals at some price point. If New York prefers the option of taking Ohio State quarterback Dwayne Haskins at No. 6 in the first round this year, Rosen may be out of luck. But if there's a team and a situation out there that makes the most sense for the former UCLA standout, it's the Giants.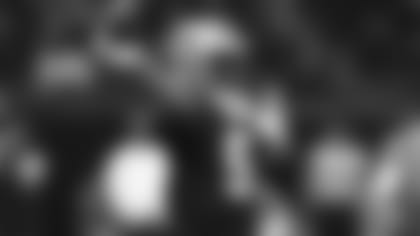 Teddy Bridgewater to Miami: In reality, I'm tempted to just leave Bridgewater in New Orleans, where he backed up Drew Brees in 2018. The Saints are willing to pay him handsomely to return as their No. 2 and are making sure he knows he's wanted. But if he wants to play and have a chance to start for the first time since 2015 in Minnesota, Bridgewater must realize staying with New Orleans and being on the sideline a fourth consecutive season isn't his best career move.
That's why the Dolphins would seem to hold the most potential. Miami is likely looking for a veteran quarterback who can raise the bar from Ryan Tannehill's mediocrity, and Miami at No. 13 in the draft knows it could get shut out of having a shot to land one of the three highest-rated passers (Murray, Haskins and Missouri's Drew Lock).
There have been media reports the Dolphins aren't interested in Bridgewater, who's from Miami, and that may well end the discussion right there. But somebody credible has to play quarterback for the Dolphins, otherwise it would make no sense for them to move on from Tannehill, or to try and make the case they're not tanking the 2019 season away. Miami showed interest in Bridgewater last year in free agency and he's 17-11 as a full-time starter in the NFL. He hasn't played in a while to any degree, but he'd be a more than decent option as a short-term bridge to whatever is to come at quarterback for the Dolphins in the Brian Flores coaching era.
Teams needing a new backup
Blake Bortles to Green Bay: No snickering until you hear me out. The Packers lose whenever Aaron Rodgers is injured and on the sideline and the days of having the likes of the unproven Brett Hundley or DeShone Kizer backing up No. 12 should be over. It's time for an upgrade. Green Bay makes sense for Bortles on a number of fronts, but none bigger than the Packers new offensive coordinator is Nathaniel Hackett, the only coach to ever coax Bortles' best work out him.
Hackett was Bortles' quarterbacks coach in Jacksonville in 2015 when the former No. 3 overall pick set a slew of team passing records, and he was the OC in 2017, when the Jaguars went to the AFC title game and almost beat New England on the road. Bortles had the best stretch of production of his career during that playoff run, and Hackett is the guy who knows his strengths and weaknesses best. With a fresh start in a new conference, Bortles might prove to be a pretty shrewd pick-up for the Packers in the veteran backup market.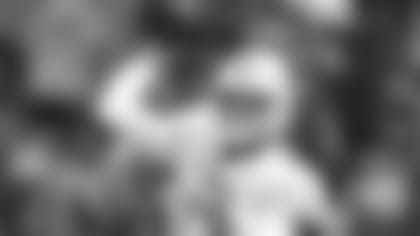 Ryan Tannehill to the New York Jets: Nothing tricky about this one. Ex-Dolphins coach Adam Gase seemed to be one of the few people left in Miami who had any remaining faith in Tannehill, and Gase now leads the Jets. If Gase still thinks Tannehill has potential in his game, why not go get him and let him offer the wisdom and experience he gained as Miami's former first-round pick to second-year Jets starter Sam Darnold?
True, the affordable and well-traveled Josh McCown would be sacrificed in this scenario, but he turns 40 in July and no doubt would still find some team willing to pay him as a mentor and part-time player. The Eagles will have an opening behind Carson Wentz shortly, unless they believe Nate Sudfeld is ready for the backup job. Or what about McCown as No. 2 in Houston, where Deshaun Watson plays with reckless abandon, with only Brandon Weeden and Joe Webb as stand-ins? You just know McCown will land somewhere next season if not in New York. He always does.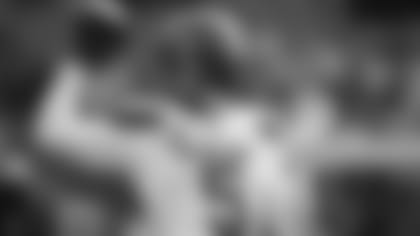 Tyrod Taylor to Carolina: Given the state of Cam Newton's surgically repaired throwing shoulder, the Panthers don't know how much or how little they're going to be able to depend on Superman this season. And with Kyle Allen, Taylor Heinicke and Garrett Gilbert not having much experience, a productive and proven veteran like Taylor might come in very handy. Taylor was a playoff starter as recently as 2017 in Buffalo, and he played decently for Cleveland before being overtaken by the Baker Mayfield phenomena.
Taylor takes care of the football supremely well and he can run and offer a similar dual-threat option as Newton, albeit on a different scale. He lacks much of a deep passing game, but, hey, so did the sore-armed Newton for most of 2018. The Panthers will have to pay great back-up money to land Taylor, but for a team that believes it has playoff potential again this season, it could be a very wise investment.
Ryan Fitzpatrick to Tennessee: Watching Blaine Gabbert gamely trying to play and win hugely meaningful games at the end of last season was painful for Titans fans and it can't be allowed to happen again. Tennessee needs a seasoned hand behind the oft-injured Marcus Mariota who can step in and keep the train rolling for short periods of time — something Fitzpatrick has proven adept at again and again over the years. He only gets into trouble when he has to play too much, and some team gets carried away and names him their full-time starter.
Robert Griffin III re-signs in Baltimore: The Ravens could get motivated to go after the high-priced Taylor, who once played for them, believing he's a great fit stylistically and otherwise for backing up second-year starter Lamar Jackson. But if it chooses to not invest serious resources in its No. 2 quarterback, re-signing Griffin seems a logical move. Griffin also plays a similar style game as Jackson and the two former Heisman winners worked well together last year in Baltimore. Ravens coach John Harbaugh has said he wants the backup to have roughly the same skill set as Jackson, and he's made it clear that Griffin fits the bill.
Sam Bradford to Philadelphia: It's a long shot, I know, and would represent a strange turn of events. Bradford certainly doesn't need the money after hitting multiple contractual windfalls over the course of his strange and underwhelming NFL career. But the Eagles probably could use a veteran presence behind Carson Wentz, and the two were briefly teammates in 2016, before Philadelphia shipped Bradford off to Minnesota late in the preseason, after Teddy Bridgewater's knee injury. Bradford back with the Eagles, replacing Nick Foles, sort of, would represent another unexpected twist in his story.
Blaine Gabbert to Tampa Bay: He's still under contract in Tennessee, but if the Titans upgrade at backup, Gabbert makes some sense for the Bucs. New head coach Bruce Arians is all-in on Jameis Winston as his starter, but Tampa Bay doesn't have a veteran backup with Ryan Fitzpatrick not wanted back. Gabbert isn't a great option, but he's been around and did play for Arians in Arizona in 2017. With Arians' favorite backup, Drew Stanton, signed in Cleveland through next season and now the Browns' No. 2 behind Baker Mayfield, Gabbert might be as good as the Bucs can do.
In the first round of the draft (besides Kyler Murray to Arizona)....
Drew Lock to Denver: Denver's John Elway this offseason has made no secret that he likes Lock, and the Broncos are thought likely to draft a future franchise quarterback at No. 10 even having made the Joe Flacco trade with Baltimore. It's not a lock, but Lock could well be a Bronco come April 25.
Dwayne Haskins to Cincinnati: If the No. 6 Giants deal for Josh Rosen and no longer require a young quarterback in this draft, Haskins could slip a bit in the first round. Someone could always trade up to nab him, but would the Ohio State star get past the home-state Bengals at No. 11, with starter Andy Dalton not exactly secure in the gig he's held since 2012? New Cincinnati head coach Zac Taylor might have himself a franchise quarterback to develop. If not the Bengals, then No. 13 Miami would likely pounce on Haskins, with or without Teddy Bridgewater already on hand at that point.
Daniel Jones to the Los Angeles Chargers: The Chargers at No. 28 would seem to be well-situated to have a shot at Jones, and things worked out pretty well for the Bolts the last time they acquired a first-round quarterback with ties to North Carolina. Daniel Jones, meet Philip Rivers. He'll be your mentor and your predecessor, for a while longer.