The NFL absolutely made the right call by bailing on Mexico City and the shoddy field conditions that prevailed in Azteca Stadium, but talk about your late audibles. The week of the game seems a bit tardy for that kind of change of venue, but it's amazing how clarifying the issue becomes when rumbling about players boycotting the game in protest start being heard.
With no hype necessary, the Chiefs-Rams is the game of the year in the NFL thus far and it deserved to be played on a stage that wasn't second-rate in any way. It's interesting the NFL felt comfortable moving the game back to Los Angeles, where obviously the outbreak of destructive fires and the resulting air quality continue to be such an all-consuming problem in Southern California (and Northern California as well).
The field at Azteca had to be completely unplayable if the L.A. Coliseum was the best choice available, especially since the Rams share their home field with USC and the turf tends to look a little worn out by this point in the football season. Fortunately this weekend the Trojans play at cross-town rival UCLA on Saturday in the Rose Bowl, so no furious switch of the field for NFL use will be necessary.
Kansas City (9-1) and the Rams (9-1) have been on a collision course for most of this season as the teams that got out to an early lead in the race for the No. 1 seed in the AFC and NFC, respectively. Both clubs feature electrifying offenses led by MVP candidates Patrick Mahomes and Todd Gurley, as well as defenses that at times have been liabilities. But winning shootouts have largely been the norm in Kansas City and Los Angeles, with the Chiefs losing only that 43-40 thriller at New England, and the Rams falling 45-35 at the Saints two weeks ago.
The international flavor of this showdown may be gone, but none of the glamor. The Chiefs rank second in the league with 35.3 points per game, and the Rams are third with 33.5. Here's hoping the race to 50 points decides matters Monday night.
Last week: 7-7 (.500); Season: 91–55 (.623)
Green Bay (4-4-1) at Seattle (4-5)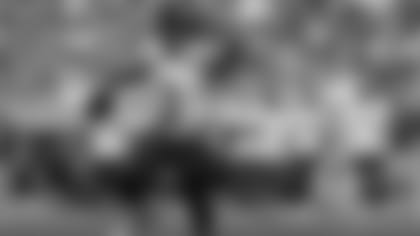 The Packers haven't won on the road this season (0-4) and they haven't lost at home (4-0-1), and when you factor in their tendency to struggle on run defense of late, that should favor Seattle and it's No. 1 ranked ground game (152.2 yards per game). Then again, the Seahawks are just 1-2 at home in 2018, with its lone win at CenturyLink coming in September against Dallas. Both need this one to stay viable in the NFC wild-card race, but a Green Bay win adds extra importance to next week's road game in Minnesota. Seattle has lost two in a row, to the Chargers and Rams, but it isn't playing against a team from Los Angeles this week, and Russell Wilson will find a way to best Aaron Rodgers for old times' sake.
Dallas (4-5) at Atlanta (4-5)
As they did last week in saving their season by winning at Philadelphia, the Cowboys will be playing another virtual elimination game against the Falcons, with both teams desperate to get back to .500 and remain in the thick of the NFC playoff hunt. At the moment, Atlanta is the conference's 8th seed and Dallas is in the 10th slot, but if the Cowboys can pull the upset they'll own another key tiebreaker over an NFC contender. The Falcons' eye-opening loss at Cleveland made me question if Dan Quinn's team has what it takes to return to the postseason for the third consecutive year, but Atlanta will find a way to defend its turf against Dallas.
Carolina (6-3) at Detroit (3-6)
The Panthers were humbled by that butt-kicking they absorbed in Pittsburgh last Thursday night and should be ready to make someone pay for their embarrassment. Carolina owns just a single road win this season — that fourth-quarter comeback in Philadelphia — but the Lions can be had if you get a lead on them and keep your foot on their throat. Last-place Detroit has dropped three in a row and appears to be losing air out of its balloon, falling by 14 points to Seattle, 15 points at the Vikings and 12 points at the Bears. This is when rookie head coach Matt Patricia is supposed to show he knows how to stop the bleeding.
Tennessee (5-4) at Indianapolis (4-5)
Not only is the once-embattled Colts offensive line doing the job protecting Andrew Luck, who hasn't been sacked in four games, No. 12 is back to playing the brand of winning ball we saw out of him during his first three or four seasons in the league. Indianapolis is favored and has won three in a row, but I can't pick against a Titans team that had its way with New England in Nashville last Sunday. Tennessee's defense is totally legit, leading the NFL with just 16.8 points allowed per game, and Marcus Mariota is healthy again and starting to find his stride as a dual-threat quarterback.
Tampa Bay (3-6) at New York Giants (2-7)
All you have to do against the Bucs is hang around in the game and they'll find another maddening way to lose. The Giants will feed off the energy they got from winning a close one against San Francisco on Monday night and build themselves the smallest of winning streaks. But remember, New York, these are the wins that equate to a sugar high. They feel good at the moment, but all they do in the long run is cost you draft position.
Houston (6-3) at Washington (6-3)
One of the games of the week, this matchup features the two first-place teams that currently hold down the No. 4 seed in their respective conferences. Washington is somehow 6-3 despite having out-scored their opponents by a single point (176-175), and Houston has the league's second- lowest point differential for a first-place team, at plus-32. I'm 2-7 picking Washington games this season, so don't listen to me. Jay Gruden's club has consistently confounded my logic. But the Texans are the better, more well-balanced team and I don't see their AFC-high six-game winning streak ending in Landover.
Pittsburgh (6-2-1) at Jacksonville (3-6)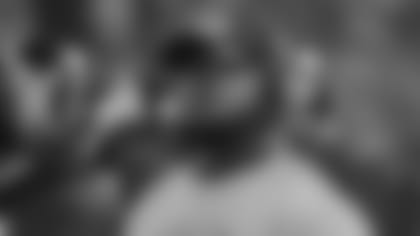 After four weeks this season, the Jaguars were 3-1 and looked Super Bowl bound, while the Steelers were 1-2-1 and seemingly in chaos. But my how the tables have turned for these two rivals, who played twice last season in Pittsburgh, with Jacksonville winning each time. The Steelers are on a five-game winning streak and just dismantled red-hot Carolina last Thursday night at Heinz Field. The Jaguars are on a five-game losing streak and lost in self-inflicted, mistake-prone fashion last week at Indianapolis. The Jaguars could summon their best effort and win, I suppose, but I think it's payback time for Pittsburgh as the Steelers roll on.
Cincinnati (5-4) at Baltimore (4-5)
No matter how hard they try, they just can't get Hue Jackson out of the state of Ohio. The laughably bad ex-Browns head coach is back with the Bengals yet again, as if that's going to fix a Cincinnati defense that is on pace to be historically awful, giving up 454.6 yards per game on average this season. Who knows who's going to play quarterback for the desperate Ravens? It could be Joe Flacco (hip), or it could be rookie Lamar Jackson or third-stringer Robert Griffin. But it's now or never time in Baltimore, and the season is over if the Ravens don't win. And we all know that means curtains for the John Harbaugh and Flacco era.
Oakland (1-8) at Arizona (2-7)
Here's an idea: Move this game to Mexico City and make them play it on that pock-marked field at Azteca Stadium, providing the networks refuse to televise it. The Cardinals are 2-0 against the 49ers this season, and the 49ers destroyed the Raiders, so wager accordingly.
Denver (3-6) at Los Angeles Chargers (7-2)
The Chargers have very stealthily won six in a row and now they might get elite pass rusher Joey Bosa (foot) back on a limited basis this week against the reeling Broncos. I'm loving the idea of seeing both L.A. teams make the playoffs, a feat that hasn't happened since the Raiders and Rams each earned three consecutive postseason berths from 1983-85.
Philadelphia (4-5) at New Orleans (8-1)
If the Eagles can't handle the mediocre Cowboys at home, what gives anyone hope to think they can get it done on the road against the ridiculously hot Saints, winners of eight in a row? The good news for Philadelphia is that it still has two games remaining against first-place Washington, giving it a shot to make up ground. The bad news for Philadelphia is that it still has to play at the Saints, at the Rams, at Dallas and home against the Texans.
Minnesota (5-3-1) at Chicago (6-3)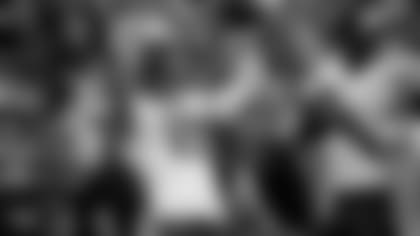 Coming off their bye, the next two weeks could wind up dictating the ultimate direction of the Vikings' season: at the Bears and home against the Packers in Week 12. Win those two and Minnesota will be on its way to second consecutive NFC North title and third in four years. These are the kind of games the Vikings paid Kirk Cousins to win. The Bears are playing with confidence, getting quality quarterbacking from Mitchell Trubisky, and will be jacked sky high for their first Sunday Night Football appearance at home since 2012. But Minnesota still hasn't played its best ball and is poised and ready to take over first place in the division.
Kansas City (9-1) at Los Angeles Rams (9-1)
The Rams can actually clinch the NFC West with a Seahawks loss against Green Bay Thursday night, plus a win over the Chiefs. No team has locked up a playoff berth that early since the famed 1985 Bears in the old NFC Central. This will be the first Monday Night Football game at the Coliseum since 1985, and it should be an instant classic if you love offense. It's hard to pick against Sean McVay's Rams, but the Los Angeles defense has been a sieve of late, allowing 34.3 points in the past three weeks against Green Bay, New Orleans and Seattle. The loss of go-to receiver Cooper Kupp (ACL tear) could also hamper a Rams offense that must be able to match Kansas City point for point. We expect lead changes galore and reams of highlight-reel plays, but Patrick Mahomes will come through for the Chiefs when it matters most on a game-winning touchdown drive.