With no opponent to face this weekend, Bill Belichick's Patriots are spending the extra time fixing whatever they feel needs work on their own squad this week.
Obviously, they have an eye toward Saturday, January 16, when they next take the field for a game, but since there are three potential opponents they could face (Cincinnati, Houston, or Kansas City), the time is better spent on themselves than on those three clubs, the head coach told media at his morning press briefing.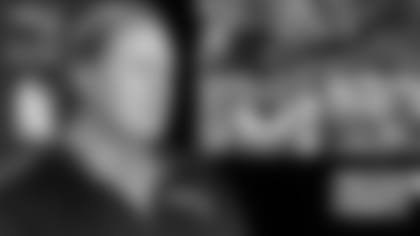 Here's what else stood out from today's Q&A session:
When asked what his specific message to his players is this week, Belichick didn't hesitate.
"We want to play our best football next Saturday night. I mean, what else is there? We want to prepare to play our best football next Saturday night," he emphasized. "Whatever we can do, we can do. There are things we don't know, obviously. There's no way to get ready for three teams. It's hard enough to get ready for one team… what else is there to talk about?
"The thing about the postseason is, every team's a good team," he added. "Whoever we play next week is going to be a team that's not only a good team, but they will also have won a playoff game. That team will be a good team. They'll have a lot of confidence. For us to beat them, we'll have to play our best game of the year. That's our approach to this week."
As he has stated in the past, Belichick reiterated that he places very little emphasis on watching the Wild Card Weekend games while they're happening because he and his staff get very little out of them, from an analytical standpoint. They typically wait till the opponent has been determined and watch the "all-22" coaches' film to study they Divisional Round foe.
2) Ninkovich's value: 'Durability is more important than ability'
DE Rob Ninkovich (left shin) was questionable to suit up against Miami in the regular season finale, but he wound up playing the whole game, despite having missed some practice time last week due to his injury. The 10-year veteran's consistency and work ethic have impressed his head coach.
"Rob's played a strong role for us. His selection by his teammates as a captain reflects kind of the respect he has among them," said Belichick. "Rob's been a really versatile guy for us. He's played, kind of like [Mike] Vrabel… Very durable, very dependable, which… look, durability is more important than ability in this league. Not only has he not missed a game, he's barely missed a practice. He's out there every day… he's a guy you don't even think about not being out there because he's always out there. That's huge."
3) Impressions of Jackson
Belichick also expressed genuine satisfaction with the early returns he's gotten out of veteran RB Steven Jackson, who's only been with the team for two games.
"He's great to coach. Yeah, he works hard. You would think he's a rookie [the way he works because] he's just trying to soak everything in and understand everything as well as he can. He practices hard, runs scout team, does the things he needs to improve and work on. He's got a great attitude. He's picked things up well and really gotten better literally every day he walks off the field. It's better than the day before, including the games, which are limited, but, hopefully, there'll be more."