The Patriots got off on the right foot with a 31-3 win over the Lions in their opening preseason game, but Bill Belichick knows this is just the start of a long road. Speaking with the media on Friday morning, Belichick touched on a number of interesting topics from the victory, starting off with rookie quarterback Jarrett Stidham, who had success in a variety of areas.
"I think there were several plays that fell into all the categories – quick throws where the read was clear and the receiver was open, and then maybe a secondary read, and then there were a couple times where he scrambled and extended the play," Belichick said of the fourth-round pick. "Ran a couple times and completed a pass. There was a little bit of everything there and most important thing for the quarterback is not to turn the ball over make good decisions and throw accurately. He did all those at times."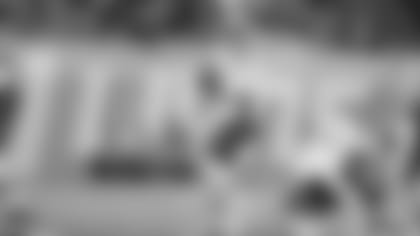 Belichick was also glad to have Ja'whaun Bentley back from an injury-shortened rookie season. Bentley had a sack, a tackle-for-loss and a QB hit and was a key member of an active defensive front that came out of the gate with their hair on fire.
"Ja'whaun's a very hard working kid and he puts in a lot of extra time. He has a lot of responsibilities at that position from pass rushing to pass coverage, playing the run, play action passes, and so forth. So he's got good instincts and he's been a productive player in the opportunities he's had. Keep going and see how it goes."
The head coach also acknowledged the Patriots budding punter competition between veteran Ryan Allen and rookie fifth-round pick Jake Bailey. Bailey handled kickoffs and also held on extra points, while Allen had two quality punts in the second half. Both had strong showings in the victory.
"I think our specialists performed pretty well. It's part of the process, one part of the evaluation, and I think those guys, the punters in particular, they have worked hard. They have a number of different skills - punting, holding, Jake did some kickoffs last night, we'll see how it goes. But yeah I think it's definitely competitive."
The Patriots seemed to benefit from joint practices earlier in the week with the Lions and will travel to Tennessee next week for another set of sessions with the Titans. Belichick liked the quality of the work the team was able to get in by running against another team in practice.
"It's a different type of preparation, when both teams practice together, both teams get an equal opportunity to practice against each other, get familiar with each other instead of running plays off cards. The other teams actually do what they do and we develop a familiarity with them as well as compete against them. If you don't do that then both teams prepare separately without that type of competitive preparation and then play the game. We got a lot of good 1-on-1 work, a lot of good individual work, and we got a lot of good team work all three days."