FOXBOROUGH, Mass. (AP) -- The fourth quarter started just in time for Tom Brady to overcome some early drops and lead the Patriots on a comeback.
And it ended just in time for New England to hold on for a victory.
Brady overcame New England's shaky first three quarters by throwing for a pair of touchdowns in the fourth, and the Patriots defeated the New York Jets 30-23 on Sunday to remain unbeaten.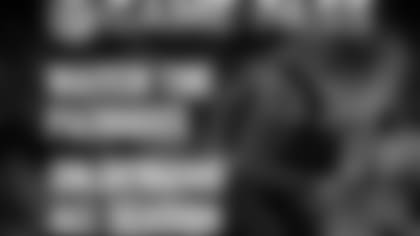 The Super Bowl MVP completed 13 of 16 passes for 135 yards in the final quarter to overcome a 20-16 deficit and give New England (6-0) a two-game lead over the Jets in the AFC East.
"I thought we played better as the game went on," said Brady, who was 34 of 54 for 355 yards overall - numbers that would have been even better if not for the 11 drops by his receivers, six by newly activated Brandon LaFell.
"We made the plays when we needed to make them," Brady added. "I think that was the important thing."
The Jets (4-2) rallied in the final minute, kicking a field goal on first down with 23 seconds left to get within one score before Brandon Marshall recovered the onside kick. But after a short pass over the middle to Eric Decker left the Jets 37 yards away from tying the game, Marshall failed to get set on Ryan Fitzpatrick's spike to stop the clock; the false-start penalty ended it.
"I feel like we had them," offensive lineman Willie Colon said. "I feel like we were the better team out there, but obviously we were not. ... They beat us fair and square."
Fitzpatrick completed 22 of 39 passes for 295 yards and a pair of touchdowns. Chris Ivory, who entered as the AFC's leading rusher, was held to 41 yards on 17 carries while dealing with a sore hamstring; he also had two catches for 12 yards and a touchdown. Decker caught six passes for 94 yards.
Rob Gronkowski had a career-high 11 catches for 108 yards and a touchdown, Danny Amendola had eight for 86 and a TD and Brady also scored on a keeper from the 1 to give the defending Super Bowl champions their ninth straight victory, dating to last year's playoffs. Brady also had an 11-yard scramble on a third-and-10, and with 15 rushing yards he was the Patriots' leading runner for the first time in his career.
"I should enjoy this, because it will probably never happen again," said Brady, who threw the ball on all but nine plays - tying the NFL record for the fewest rushes in a win.
The Jets, who had won two in a row, had hoped to tie the Patriots for the AFC East lead and take control of a division that has been dominated by the four-time Super Bowl champs. But now they must wait for the Dec. 27 rematch in New York, when the Jets will try to beat New England for just the second time in 11 regular-season tries.
The NFL's top-ranked defense sacked Brady three times - all in the first half - and otherwise made him uncomfortable in the pocket to take a 13-10 halftime lead. But the Patriots' injury-plagued offensive line responded in the second half, and so did Brady.
Fitzpatrick hit Ivory for a 9-yard score late in the third and Nick Folk kicked the second of his three field goals to make it 20-16 with 12:50 to play.
Brady was 7 for 8 for 85 yards on the next drive, finishing it off with an 8-yard touchdown pass to Amendola, who was upended before landing on the goal line.
The Jets went four-and-out and then Brady took over again, completing seven of nine attempts for 65 yards and ending it on a 15-yarder to a wide open Gronkowski, who trotted in untouched to make it 30-20.
"Tom is great at dissecting any defense, and that's what he did down the stretch," said Jets cornerback Darrelle Revis, who played for the Patriots last year. "He ended up making more plays than us. He ended up finding the matchups that he wanted to find and made the plays he needed to throw."
NOTES:Patriots K Stephen Gostkowski, who made all three of his field goal attempts, has made 24 in a row and is one short of Adam Vinatieri's franchise record for consecutive FGs. The NFL record is 42, by Indianapolis' Mike Vanderjagt. ... Gronkowski had his 18th career 100-yard game, seventh-most among NFL tight ends. .... Brady became the fifth player in NFL history to reach 55,000 passing yards. .... Jets coach Todd Bowles said center Nick Mangold suffered a neck injury and would have X-rays on Monday to determine the extent of the injury.
The New England Patriots take on the New York Jets in a regular season game at Gillette Stadium on Sunday, October 25, 2015.