One parade after a Super Bowl victory isn't nearly enough. We saw that James White got the royal treatment at Disney, and now Brandon King has joined the ranks as a Grand Marshal. Brandon helped lead the celebrations at the annual Cape Cod St. Patrick's Day Parade on March 4.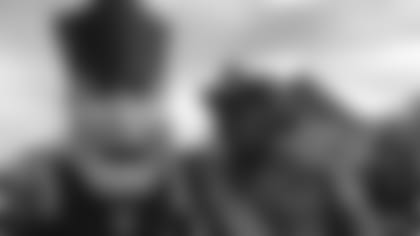 Brandon was invited to serve as the parade's Grand Marshal, and sporting green and orange alongside Pat Patriot, he happily took in the opportunity. The parade, which goes about two miles down Rt. 28 in Yarmouth, was lined with folks from across the Cape who braved the cold to watch Brandon and the rest of the parade go by.
https://www.instagram.com/p/BROOkY6BRr1/?taken-by=_king205
Brandon walked along the route with players from the Dennis-Yarmouth Regional High School football team, snapping selfies and enjoying the moment.
With traditional music, dancers and local officials, the day was a great way to celebrate the upcoming holiday. Though St. Patrick's Day is still a few weeks away, Brandon and those in Yarmouth this weekend certainly got the party started.
RELATED LINKS