"Get Tommy some weapons" is a common refrain locally, as if all that's really standing between the Patriots and getting back to the Super Bowl is Brady and some new offensive toys.
But what about the defense? Forget about putting together an offense that can match points with high-powered attacks like the Super Bowl champs, what about slowing those offenses down? 2019 was one of the best Patriots defenses of the dynasty but a large collection of free agents at all three levels leaves things as uncertain as they are with Brady and the offense.
Last year's defensive unit was seemingly designed with Kansas City in mind, with excellent veteran depth in the secondary that could all play man-to-man and improved athleticism at the second level. And really, that design worked as the Patriots held the Chiefs to their second-lowest scoring output for the season in what was a winnable game for New England.
However, when they ran into physical running teams they were exposed with losses to the Ravens and Titans highlighted by 200-yard rushing performances. The 2019 Pats D had some flawed performances but in large part was the pinnacle of a defensive rebuild that started a decade ago. Now, another rebuild is about to start.
Where does the defense go from here? If free agency really is all about Brady and his weaponry, will there be any money left to fill the holes on defense, much less actually improve the unit? Or will it be all on younger role players to rise up and take over for departing starters? Do they approach things with the Chiefs in mind again? Or will memories of Mark Ingram and Derrick Henry running over them bring a shift in philosophy?
So many non-Brady questions that are being largely ignored. Let's dive in on the defense and take stock of where they're at and where they need to go.
Free Agents
The defensive starters slated for free agency include Devin McCourty, Kyle Van Noy, Jamie Collins and Danny Shelton. Role players Elandon Roberts and Shilique Calhoun are also free agents, while versatile defensive lineman Adam Butler is a restricted free agent.
That group accounted for 36.2 percent of the defensive snaps this season, meaning more than a third of the defense is in question for the 2020 season.
McCourty is the headliner because of how much he means to the team on and off the field. He's the leader of a veteran defensive backfield that has won three Super Bowls together. Van Noy and Collins gave the Patriots two athletic off-the-ball linebackers with inside and outside versatility, while Shelton made a big jump in his second year with the team and Butler provided a valuable interior pass rushing presence.
Combined, the safety and linebacker group were among the most versatile and experienced in the league. They gave the Patriots the ability to morph in and out of defensive fronts and coverages. It's not just about losing the players, it's about losing scheme flexibility and adaptability.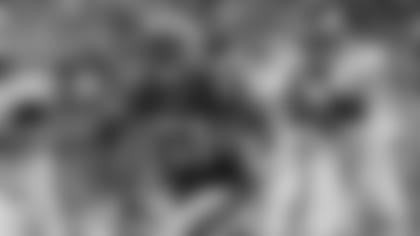 Waiting in the Wings
Ja'Whaun Bentley (27.8 percent of defensive snaps), Chase Winovich (28.7 percent) and Byron Cowart (4.5 percent) would be the only obvious candidates to step into more significant roles. While Winovich had the most promising season of the trio with 5.5 sacks in primarily a sub-rusher role, none of the trio are locks as starting, every-down players in 2020. Neither Bentley nor Winovich have the flexibility of Van Noy and Collins.
Lawrence Guy is the only experienced pure defensive lineman under contract for 2020. J.C. Jackson and JoeJuan Williams could make a cost-saving cut of Jason McCourty possible, but that's the only defensive position where there is proven quality depth ready to step in.
At safety, Terrence Brooks showed some promise as a role player, while Obi Melifonwu and Malik Gant at least provide some interesting training camp depth. But none are the player Devin McCourty is, nor do they possess his ability to do multiple things and keep the back end of the defense on lockdown.
Should McCourty walk, Duron Harmon and Patrick Chung as the starting duo would still be manageable, but would only prolong the inevitable and any potential decline would have major ramifications for the defense, especially against explosive downfield passing attacks.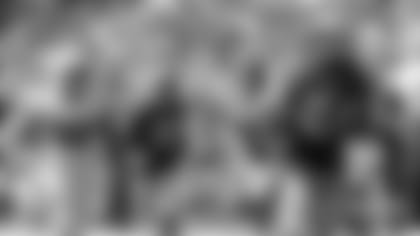 Dynasty Defense 3.0
Bill Belichick already turned over the dynasty defense once, but that was aided by Tom Brady in his prime. 2010 and 2011 might've been lost years with two of the worst defenses of the era if not for Brady and the offense's dominance. This time around Belichick might not have the same luxury. A defensive regression combined with a new quarterback could have devastating results.
The 2.0 defense didn't turn a corner until some key things happened -- McCourty, Harmon and Chung locked down the back end and front seven players like Dont'a Hightower, Chandler Jones and Rob Ninkovich became impact players. Vince Wilfork was a vital carryover from the first iteration, but those were the core players who would lead the Patriots back to Super Bowl wins.
Accelerating a process that took four seasons (2009-2012) would seem vital this time and at this point, it's mostly a blank canvas as it was early in those years. Stephon Gilmore and Patrick Chung are the only defensive starters signed past this season. Gilmore just became the first Patriot to win Defensive Player of the Year and will turn 30 in September. He's a great piece to have but a lot of work needs to be done around him.
Youth at safety and at multiple positions in the front seven are a must this offseason for the future of the defense.
Though it may be tempting to go all-in on "weapons" in free agency and the draft, building a new defensive core is every bit as vital. An investment of draft capital similar to when the team traded up twice into the first round to get Jones and Hightower could do the trick, as would the usual signing of mid-to-low range free agents with something to prove.
The 2020 offseason might be dominated by Brady Watch, but laying the foundation for the future of the defense will be critical, especially when the team could have a change at the quarterback position coming sooner than later.