INDIANAPOLIS – Not many people know Nick Caseriooutside of the football world.
Come to think of it, not many people know Nick Caserio inside the football world (at least as far as media are concerned, that is).
But that's starting to change, thanks to those who do know him well. New England's director of player personnel is beginning to make quite a name for himself across the NFL, in large part because recently, so many people he's worked closely with have moved on to other organizations and are speaking very highly of him in public.
At the Combine this week, for instance, Thomas Dimitroff, erstwhile scouting director for the Pats and now the Atlanta Falcons GM, opened his Combine media interview with this assessment of Caserio's talents.
"Nick is a fantastic evaluater. He's a very organized guy. I don't think there are many people in this league that work harder than him. I think he's going to fit in very well with coach [Bill] Belichick. He's been around him on the coaching staff on the scouting side. He's very accomplished and I think he'll have success in this league."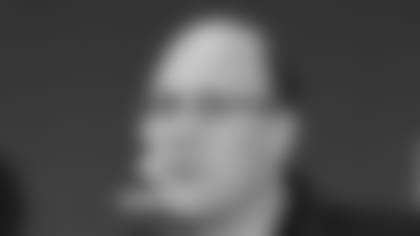 Like Dimitroff before him, former Patriots VP and current Chiefs GM Scott Piolihad nothing but glowing things to say about his former colleague, Caserio.
"Nick is a very bright, hard-working. He's got a business background, he worked in the private sector before he came back to coaching. He came into New England and worked in the scouting department and coaching and back and forth.
"Nick's a great guy and one of the hardest workers I know," Pioli concluded. "He's a good football guy but he's also got a lot of background in a lot of areas."
Gofer role to high rollers
Pioli was also asked about his memories of new Lions Head Coach Jim Schwartzwhen the pair worked low-level jobs under Bill Belichick in Cleveland. He responded first with very high prais for his former coworker.
"Schwartzie is probably one of the smartest people I've encountered in this business or outside this business. He's brilliant. He's a guy who is really, really hard-working, motivated, strong personality. Tough-minded. He bounced around three or four different colleges before we got together. Schwartzie is going to be really good, a really good football coach."
Pioli went on to talk about just how lowly the role they had at that time really was.
"We were both in the same role. I wasn't qualified at that point in time to say Schwartz was going to be a great head coach … Back then I was just trying to get the copies made and picking up people at the airport, and getting coffee and getting Bill coffee."
Pioli also joked that another part of their job included making Belichick bologna sandwiches.
Kyle Orton is their quarterback
Chicago has been a team included in the speculation for potential trade partners involving Matt Cassel. Head coach Lovie Smithseemed to shoot down that idea as part of his opening statement in his Combine press conference.
"I am a big Kyle Orton fan," Smith said. "I like him leading our football team. He'll be doing that this season."
Sounds like Smith is strongly behind Orton as his quarterback in Chicago making them an unlikely potential landing spot if the Patriots were indeed looking to trade Cassel. Of course it wasn't all that long ago that Smith seemed to strongly support Rex Grossman.
Tampa Head Coach Raheem Morrisjust talked about his decision to hire former Patriots tight end coach Pete Mangurianfor his new staff. When he was the head coach at Cornell, Mangurian actually had Morris on his staff.
"Pete actually gave me my first job in coaching out at Cornell University. I went out there and he still owes me money because I worked for $5,000 for him and I'm way overpaying him," Morris joked.
"But no, he's a good coach. He's very detailed. I learned it a long time ago. He taught me a lot of the ropes in this game. And I thought, when I got my staff, that was one guy I had to have in any capacity."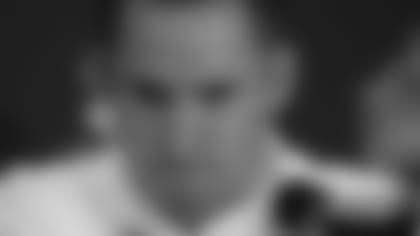 Another branch of the Belichick coaching tree talked about coming to the Combine to compete against his former colleagues in New England.
"It's interesting. It's good because they're not all still in New England, so maybe New England won't be quite as good this year," Broncos head coach Josh McDanielssaid with a smile. "Who knows, we'll see.
"I just saw Scott Pioli there in the hallway and got to spend a few minutes with him, and you don't get much time to talk once you leave and take another job, so it's been good to be able to meet and catch up with some of those guys."
Will it be strange in the fall when the Broncos play the Patriots?
"No. I mean I know some people over there. But will I know we're playing the Patriots? Sure," McDaniels conceded. "But I'll be just as eager to beat them as I will be the other 15 opponents we play, so it'll be exciting and I'll look forward to the challenge, because I know it will be one."
It's still early in the process, but McDaniels said there have been a couple of surprises he's had to deal with since making the move to a head coaching position.
"There hasn't a whole lot of surprises in terms of the football part of it. I had great, quality experience and put in a tremendous amount of preparation for this over the last couple of years, which has helped tremendously.
"Some of the decisions you make on a daily basis, on non football issues, have been a little surprising. The color of paint on your walls. Whether to do yoga. Those kind of things are a little different."
We assume he meant yoga for his players, not for himself. Either way, McDaniels said he declined the yoga offer ... adding only that his mom does yoga, so he considered it.
Crabtree to have foot surgery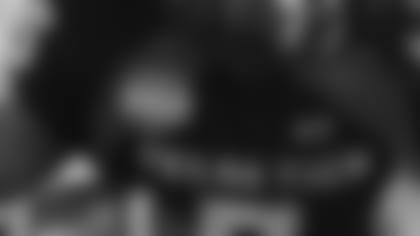 Multiple reports out of Indy at the Combine indicated that Texas Tech wide receiver Michael Crabtreewas found, in medical tests, to have had the early signs of a stress fracture in his left foot. Crabtree acknowledged that fact on Sunday, adding that he will still run his 40-yard dash at a later date (not at the Combine) and have surgery to correct the injury after that. His pro day is scheduled for March 19.
Many NFL decision makers said his overall performance and ridiculous numbers over two seasons at Texas Tech were enough to carry the potential top-five pick into draft weekend.
"It's not a career-ending injury or anything like that," Chicago Head Coach Lovie Smith said at his Combine press conference. "He's a good football player, and he's got plenty of time to get well."
… According to published reports, the Patriots have shown interest in veteran running Fred Taylor, who was released earlier this month by the Jaguars. Belichick has praised Taylor's skills effusively in the past, including before meeting Jacksonville in the 2007 Divisional playoffs. "Fred Taylor, you just can't say enough about him," Belichick said at the time. "He's a great runner. He's a strong, powerful guy. [He's] very nifty in the open field, excellent blitz pick-up, one of the better blockers that we've seen in the league from his position. He's a complete player [and] does a great job."
… The Cook family has a nice representation at the Combine with South Carolina tight end Jared Cookand Mississippi full back Jason Cook. The former ran the fastest time of any tight end on Saturday and could be on the move up the charts from his projected third-round status. Even before Jared's speedy 40-time, his battering-ram brother Jason said there was no friendly family wager about who'd get drafted higher. "No. That would be a dumb bet. He's going to go way higher," Jason said with a wide smile.
… Only five teams didn't have a GM (or other front office representative) or head coach meet with the media here at the Combine: the Eagles, Cowboys, Chargers, Jaguars, and Panthers. For the first time in several years, the Patriots were represented at the podium. Head coach Bill Belichick spoke for 10 minutes, then fielded questions from the media for another 10. To hear the press conference in its entirety, visit the Audio section of Patriots.com.
… Iowa defensive tackle Mitch Kingcame off as the most polite players this week in Indy. When the NFL PR rep brought his Combine press conference to a conclusion King said, "Thank you for your questions, gentlemen."