Maybe it's just a Dan thing.
Perhaps more than any one else, Dan Reeves can grasp the weight of what the Dan Quinn-led Atlanta Falcons accomplished Sunday in earning their way to Super Bowl LI in Houston next week.
Reeves, the Georgia native and longtime NFL mainstay, is the only other coach to lead the Falcons to these heights in the 51-season history of the franchise. So now they have more in common than their first name.
"I guess it helps being named Dan, in Atlanta anyway,'' Reeves said by phone on Monday, less than 24 hours after the Falcons and Patriots punched their tickets to the Super Bowl with resounding wins in the NFC and AFC conference title games. "You've got to have a real short name apparently, because there's a guy on the other side named Bill, and he's been there a few times, too.''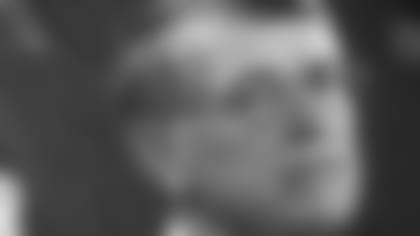 It does make for nice symmetry as this season's Super Bowl looms. As a player (twice), assistant coach (three times) and head coach (four times), Reeves made it to nine Super Bowls over the course of his long career, more than any other figure in NFL history at one point. That is until New England head coach Bill Belichick leads his team onto the field at NRG Stadium on Feb. 5, surpassing Reeves with his 10th career Super Bowl appearance, the past eight with the Patriots.
Reeves' ninth and final Super Bowl came after the 1998 season, when his Falcons put together a magical 14-2 record, then pulled off one of the more momentous upsets in the annals of the NFL playoffs, knocking off the record-breaking 15-1 Minnesota Vikings on the road in overtime in the NFC Championship Game. Atlanta lost Super Bowl XXXIII to defending champion Denver, 34-19, in South Florida, but it was still a career-capping final victory lap of sorts for Reeves, who overcame quadruple bypass heart surgery in December that year, missing three games en route to the first Super Bowl in Atlanta's 33rd season of existence.
Eighteen years later, the Falcons have finally fought their way back to the NFL's grandest stage, and will face a Patriots team steeped in Super Bowl experience. Belichick was a 34-year-old Giants assistant coach making his first Super Bowl trip when Reeves and his Denver Broncos lost big to New York in early 1987, and now 30 years later, their stories are again topical once more.
"I'm so happy for the Falcons players and the coaches, because they've worked so hard to get here,'' said Reeves, 73, who coached Atlanta from 1997-2003 and still lives there, doing a weekly radio show in the market. "People don't realize how difficult a task it is.
"But they've really made this town proud and I'm excited about it. Getting there, I can tell 'em, is great. But one of the most difficult things and hardest things to handle is losing that game. So go there knowing you've only got one task and that's winning.''
Reeves went to five Super Bowl with Dallas as either a player or assistant coach, winning twice and losing three times. He went 0-for-3 in the game as Denver's head coach, and 0-1 with Atlanta. And his underdog '98 Falcons had their Super Bowl trip marred in epic fashion by the night-before-the-game arrest of starting free safety Eugene Robinson for soliciting a prostitute. Reeves said Robinson's infamous saga remains a cautionary tale the Falcons would do well to learn, and he cited Quinn's two recent trips to the Super Bowl as Seattle's defensive coordinator (in 2013-2014) as a benefit in preparing his young team for what lies ahead.
"That will help, him having been there before,'' Reeves said. "And I think of the things that happened to us, when we were there. The Eugene Robinson story. That will help because that's what you worry about. You've got extra time there, you're getting bombarded by the press and so forth. Dan will know how to handle those things, and that situation that happened with Eugene is very much in the minds of the people of Atlanta, and there's no question that will help, too. You have to do things right and be where you're supposed to be. All those things.''
Quinn, of course, was a Super Bowl winner when the Seahawks thrashed Denver in New Jersey after the 2013 season, and a last-minute loser when the Patriots' Malcolm Butler picked off Russell Wilson at the goal line with the game hanging in the balance in Arizona two years ago.
"The Falcons can't just be happy to be there, like some first-time Super Bowl teams are,'' Reeves said. "That's the thing Dan's got to tell 'em. He's won one and he's lost one, so he knows how disappointing it is to lose that game.''
And would Quinn dare throw from the 1 with the game on the line, a'la Seattle's Pete Carroll? "I think he learned from that one,'' Reeves said. "He was on the defensive side of the ball back then, and he saw a great play defensively decide that game. But he'll have them prepared for sure.''
Reeves predicts the blowout trend is over in this year's postseason, with a shootout coming in the Super Bowl. And he gives Atlanta (13-5) a decent shot of upsetting the dynastic monster from New England (16-2).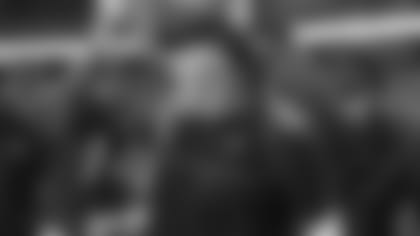 "I think it's going to be a shootout, and you can't be the team that makes the mistake,'' he said. "Don't beat yourself, make the other team beat you. You've got to play a clean game because you're playing the best now. It's down to the two best teams and you make a mistake and the other one is going to take advantage of it. You've got to play smart, but I think it's going to be a great game. You could almost say whoever's got the ball last will win. That's usually the Patriots in the Super Bowl, but with (Falcons quarterback) Matt Ryan, he's had so many of those type of games, too. That's why they call him 'Matty Ice.' ''
Reeves lauds the job Quinn has done of quickly molding Atlanta's defense into a much-improved unit, modeled on the Seattle defense that was so dominant in recent years.
"They're playing hard, and that's the thing you see, how he has had them flying around from day one,'' Reeves said. "You can make up for a lot of things if you play hard like this defense does. They're young, but they've got a lot of speed and that's what he had in Seattle, and that's what he brought to the Falcons.
"And they've had a good offense with Matt Ryan all along. But now they've got a great supporting cast, and (offensive coordinator) Kyle Shanahan has done a great job utilizing all those weapons as far as the game plan is concerned. I think it's 13 different guys have caught a touchdown pass this season, and that's just unbelievable.''
Surprisingly, Reeves said he has yet to meet Quinn, and doesn't plan on attending the Super Bowl, a game he either played or coached in a mind-boggling eight times in a 20-year span (1970-89), with his 1998 trip with Atlanta coming almost a decade later. But Reeves was thrilled to see the Georgia Dome go out with an NFC championship to celebrate in its 25th and final season of use by the Falcons.
"You can't ask for anything better than that, with the Georgia Dome going out like that,'' Reeves said. "They thought it was done when they won their first playoff game (against Seattle), and that that was a good way to go out. Because they didn't think they were going to get back there. They thought Dallas was going to win, but Dallas gets beat by Green Bay and now all of a sudden you get another game, and it's the championship game. That was a great way to end it.''
All of which means there's only one party left for Atlanta to throw. The ultimate one, that comes with the big confetti shower to get it started. If it happens, Dan Quinn's Falcons will finish the job that Dan Reeves' Falcons fell one game short of 18 years ago.