The months-long celebration of the five-time Super Bowl Champion Patriots throughout New England continued on April 22 when the team's hometown of Foxborough honored the champs during opening day of the town's youth baseball and softball season.
In recognition of the Pats Super Bowl LI championship, Foxborough Youth Baseball & Softball Association (FYBSA) named Patriots wide receiver coach Chad O'Shea a Guest of Honor. O'Shea was joined by fellow Guest of Honor, former Foxborough Police Chief Ed O'Leary, who retired after 39 years of service this past fall. Both men were invited to participate in the opening day parade and throw out the first pitch.
"It was a great honor to throw out the first pitch and a nice way to recognize the accomplishments of our team in Super Bowl LI and share this moment with Chief O'Leary," Coach O'Shea said. "My children have been involved in the Foxborough sports programs for several years now and I've always thought very highly of this program."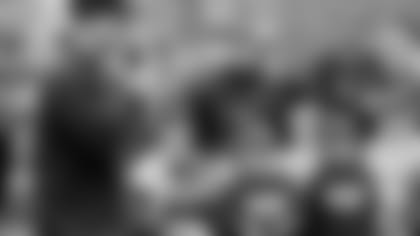 A veteran coach of 14 NFL seasons, Coach O'Shea has regularly traded the sidelines for the dugout over the past few years to coach his children in the FYBSA. This spring, O'Shea is teaming up with a familiar face at Gillette Stadium to coach the Pirates, a youth baseball team comprised of 8-10 year olds.
"It's a pretty unique situation this year because [Patriots defensive line coach] Brendan Daly's son is on the team, so we are coaching this group together," Coach O'Shea said. "We're so excited to get started and get outside. It's going to be a lot of fun and we're teaching them the fundamentals of baseball."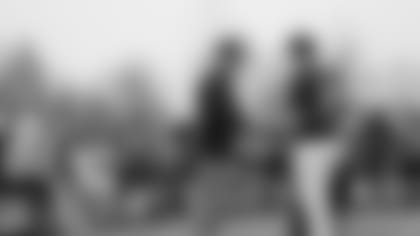 Prior to throwing out the first pitch, Coach O'Shea shared with the assembled crowd of baseball and softball players the importance of being coachable and being great listeners and how those traits can lead to success.
"Whether it's Tom Brady or Julian Edelman, every coachable player looks their coaches in the eyes and listens to them when they're talking," Coach O'Shea said. "These baseball and softball coaches out here today are great and they're here because they love the game and they want to be around you. So my challenge to you all this spring is to be the most coachable bunch of kids you can be."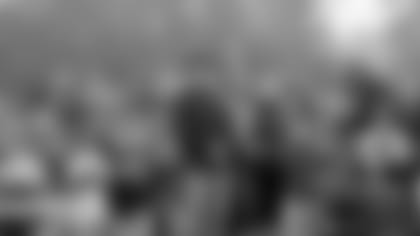 O'Shea also stressed that it's not always going to be a great day on the field, and it's important to remain supportive of your teammates and never give up, no matter how daunting the task may be – like being down 25 points in the fourth quarter of Super Bowl LI.
"Think of it like this," Coach O'Shea said. "I'm not standing here today to throw out the first pitch if those players that I coached in the Super Bowl gave up when we were down 25 points in the fourth quarter. They didn't give up and it wasn't great along the way in the game. I can promise you you're not going to always have the best day, but as long as you keep committed and don't give up, you're going to have a lot of fun out here."