With the disappointment of the season mounting with each week, quarterback Drew Bledsoe would not be surprised to see more personnel changes in the near future. Bledsoe said he was surprised at the release of tight end Eric Bjornson, but he also understands the business of an NFL team.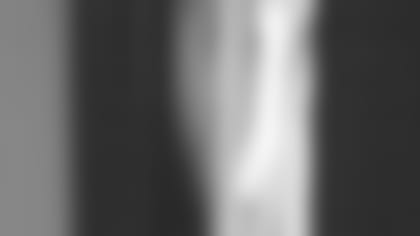 ]()
            "Look at the evidence. I mean there are guys coming and going on a regular basis here within this team," Bledsoe said. "The evidence is there that if there is something that our staff or organization can address through a personnel move, then they're going to do it. They are not worried about anybody's feelings or what anybody has done in the past, they're just trying to win games this year."  

Bledsoe also said that the problems for the team have not been due to a lack of effort. However, he did say that after watching the tape of the Cleveland game that there was a lack of "extra" effort on some plays.
"You watch the tape and I don't think that there is a remarkable lack of effort, but you also fail to see exceptional effort. I guess would be the way that I would put it," Bledsoe said. "There are places where guys have an opportunity to give an extra effort or something and sometimes that is lacking. We have to address those problems and move forward, otherwise obviously it has become obvious that there will be changes. There are things that I need to work on in particular, and I'm going to address those first and foremost."
Perhaps the most painful aspect of the season for Bledsoe has been the lack of respect the Patriots now get from opponents. After spending several seasons among the better half of teams in the league, New England has fallen from a respectable level.
"We're 2-8, and when you're 2-8 teams look at you as a game they should win," Bledsoe said. "That's unfortunate. That's not where we wanted to be. We want to be a team that is respected throughout the league and is a tough team to play right now. Obviously, we're not viewed at that way.
"Our focus right now to be quite honest with you, I want to say this the right way, but right now we're not so much focused on Cincinnati as we are on ourselves. Cincinnati, their defense in particular, they do a lot of things, they bring a lot of blitzes, they have a lot of different schemes, but right now our focus is on correcting the things within our team that we need to correct. Obviously, we're going to work on Cincinnati this week, but the main focus is getting ourselves straightened out."
Bledsoe's quarterback counterpart for Cincinnati, Scott Mitchell, empathized with the struggles the New England signal-caller has seen this season.
"Having been in the situation, I can totally know what frustrations and what triumphs he's felt throughout his whole experience," said Mitchell, who will start in place of Akili Smith this Sunday. "I think just to have stayed in the same place, to still be starting and to still be playing after all of those situations is really a credit to him and to his ability to get ready week in and week out. It is not easy to do."
Redmond youth days not a success
Rookie J.R. Redmond has suffered through losing seasons before. While frustrated with the results of his first professional season thus far, Redmond recalled his Pop Warner days with a smile.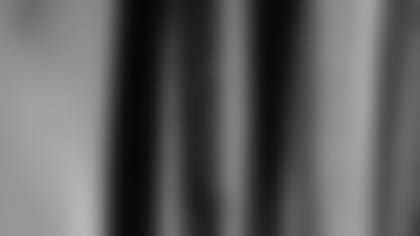 ]()
            "All of my Pop Warner teams were horrible," Redmond said. "We clearly had more talent than anyone else we were playing, but we had a lack of discipline. We were like the Bad News Bears.  

"When I was eight years old we were 1-10. It was my first year playing football, and we didn't win a game. I think the one game we won was because of a forfeit."
Though listed as questionable for Sunday's game against Cincinnati, Redmond expects to be on the field. Before he injured his ribs against Cleveland he had run 10 times for 60 yards. Despite the team's record, Redmond feels he has improved and learned with each game.
"Whenever you are not winning games you are going to be disappointed. Other than that, this is my first year. I'm just trying to learn and get some experience under my belt," Redmond said. "I feel like I can learn from everybody on the team, whether it is a rookie or a veteran. Everyone has different qualities that make their game something that you can look at and learn from. I learn from everybody from Bruce (Armstrong) and Drew (Bledsoe) right on down to Tom Brady and Patrick Pass."
Redmond also feels as though he belongs in the league.
"There was a counter that we ran to the left side. I had a nice 6- or 7-yard run, and I looked up and Drew said, 'way to go. Way to run hard. That's what we need,'" Redmond said. "From that point on, once I realized that my teammates had a little bit of confidence in me, it was easier for me to keep getting better."
Looker goes to IR, Ruegamer signed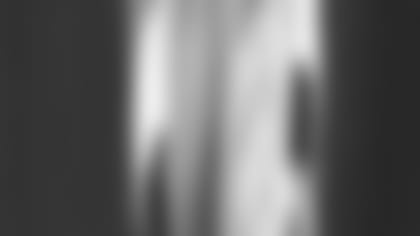 ]()
            Rookie wide receiver Dane Looker was placed on injured reserve by the Patriots after his leg tightened up again. Looker has been on the injury list for the last few weeks with a leg injury and had been listed as questionable for this Sunday.  

The roster spot was filled by offensive lineman Grey Ruegamer, who was signed off of the Pittsburgh Steelers practice squad. Ruegamer said he has been working at center and both guard spots this year, and he played center and tackle at Arizona State.
Ruegamer was a third-round choice for the Miami Dolphins in 1999 and was on the 53-man roster all season. He was on the inactive list for 15 games and both playoff contests for the Dolphins, and he was active but did not play against Philadelphia. Ruegamer was released by the Dolphins during training camp this season.
In a final roster move, the Patriots have once again added Tony Gaiter to the practice squad.
Terry Glenn, Troy Brown and Kevin Faulk have each caught at least one pass in all 11 games thus far. The trio has combined for at least 10 catches in 10 of the 11 games, and one of the three has led the team in receptions in all but one game, which came in Week 10 when Redmond had five catches against Buffalo.… Glenn has had at least two catches in each game… The Patriots still have not had a 100-yard rusher or a 300-yard passer, but they have also allowed just two of each this season… New England has forced just four turnovers in the last four games, while they have given the ball up 13 times in the stretch.