INDIANAPOLIS – Stop me if you've heard this one before at draft time – the Patriots could use some help at cornerback.
OK, so it's understandable that not all Patriots fans are eager to jump into the secondary pool come April. Considering Bill Belichick's spotty track record at the position, who could blame them?
Since 2005 the Patriots have taken 12 defensive backs in the draft, and a handful of those were high picks. Brandon Meriweather and Devin McCourty were chosen the first round while Terrence Wheatley, Darius Butler, Ras-I Dowling and Tavon Wilson went in Round 2. Of that group, only McCourty has established himself as a starter – and he's been moved from cornerback to safety.
Of the 12 DBs to hear their names called by the Patriots in recent years, McCourty and Alfonzo Dennard, a seventh-round pick last year, have been among the few to contribute.
So we'll forgive anyone who is a little squirrely about the idea of investing high picks on a cornerback yet again.
But here's an undeniable fact: New England's pass defense has not even approached average in years, and there's a chance it could get worse depending on the outcome of the Aqib Talib situation (not to mention the potential suspension for Dennard, who was found guilty of a felony assault charge last week). And here's another undeniable fact: this draft is strong in the secondary.
Talib seemed to settle things down last season after being inserted in McCourty's left corner spot following his arrival via trade from Tampa Bay. Over the last several weeks, the secondary improve with him on one side, Dennard on the other and McCourty at safety.
Now Talib is a pending free agent and it's unclear whether he'll be back. The Patriots could use the franchise tag ($10.6 million) on him but it would be costly with the salary cap not expected to rise significantly. And if Dennard is forced to miss time due to his legal trouble, the secondary would be in shambles.
So, like it or not, cornerbacks will be on the team's radar throughout the following weeks. The consensus best of the bunch is Alabama's Dee Milliner (6-1, 198) but he figures to be long gone before the Patriots are on the clock at No. 29. Milliner comes from Nick Saban's sophisticated NFL-style defense so it would be understandable if Belichick is intrigued with him, but it would require another trade up to so.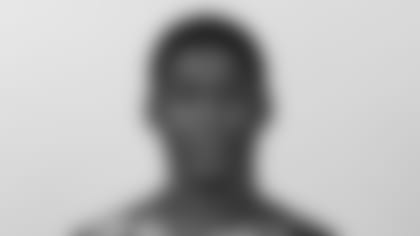 Three other corners possess possible first-round grades from NFLDraftScout.com, and all three are quite confident, as corners tend to be. Florida State's Xavier Rhodes is the biggest at 6-1, 210. His size already has people wondering if a move to safety is in his future and he certainly didn't back away from that.
"I'm a big corner. I like to use my size as an advantage," Rhodes said. "My size, physicality, speed, height … after a couple of years in the league I could see myself moving to safety. I just love to play the game so wherever they want to put me is fine with me."
Rhodes also explained how he's worked with former Patriot corner Terrell Buckley, who is also a former Seminole and was working as a graduate assistant and helped Rhodes transform from high school receiver to college defensive back.
"He helped me out a lot," said Rhodes, who has been linked to the Patriots in various place, including by NFL Network's Mike Mayock.
"He took me to the side, helped me out with my technique, let me know what I need to look for in the corner, see the receiver and the things they do, the tendencies, stuff like that. He basically helped me out a lot. Coming from receiver to corner is a hard transition because you're running backward instead of forward. It was real hard for me, the transition, at first."
Washington's Desmond Trufant (5-11, 190) is next on the list. If the name sounds familiar it should – he will be the third Trufant brother playing corner in the NFL, joining older brothers Marcus (Seattle) and Isaiah (Jets). Desmond Trufant may be the best of the bunch, which would be impressive considering Marcus' solid 10-year career.
"I can't say that yet," Desmond Trufant said. "I have to go to the NFL and prove it there before I can say anything like that."
Trufant has the ability to play inside or out and has a lot of experience playing man coverage at Washington.
"I feel my instincts, feet, quickness and competitive nature are my strengths," Trufant added. "I also like to read and react and believe I have good leadership qualities."
Trufant came across quite well in his dealings with the media and is one to keep an eye on.
The final potential first-rounder is Mississippi State's Johnthan Banks (6-1, 185), another big corner with supreme confidence. Playing in the SEC each week, Banks says, prepared him well for the NFL.
When asked about scouts' perceptions that he may struggle in press coverage, Banks didn't blink.
"Everyone has their own thoughts. I think I can cover Megatron," he said.
The prospects at corner do not end in the first round. Oregon State's Jordan Poyer (5-11, 191) is a potential second-rounder who plays with an edge. So much so, in fact, that he patterns his game after St. Louis Rams bad boy Cortland Finnegan.
"A lot of people may think he's a [jerk] but he can play," Poyer said of Finnegan, only he used a much stronger word.
Southeast Louisiana's Robert Alford (5-10, 186) enjoyed a strong week at the Senior Bowl and was looking to build on that performance this week. He enjoys the fact that he comes from a small school and is ready to show he can play with anyone.
"I think it's big that I come from a small school," he said. "I definitely have that chip, that knock on me, and I love to prove doubters wrong. People have been telling me I can't make it and I've been proving people wrong. I want to show everyone that I belong."
Alford said most of his work in college was in press coverage so he would need to develop some off-man techniques, but he also felt he had the versatility to play outside and in the slot, which is a trait all teams love.
North Carolina State's David Amerson (6-1, 205) has great size but is coming off a disappointing season with the Wolfpack. He was highly regarded entering the year but struggled a bit, which caused his stock to drop after a tremendous 2011 season that saw him lead the nation with 13 picks.
"I started getting out of character, not letting the game come to me and just not being myself," said Amerson, who was particularly victimized by Tennessee's highly regarded wideout Cordarrelle Patterson. "A lot of it was me just beating myself, just sitting on routes. I know I'm way better than that and I know I could play extremely better.
"The coaches were just telling me get back to the fundamentals. Stop looking at the quarterback, play your man and just the basic things that I wasn't doing."
If he can regain his 2011 form, Amerson could be a third-round steal.
San Diego State's Leon McFadden (5-10, 193), William & Mary's B.W. Webb (5-10, 183) and Utah State's Will Davis (5-11, 182) are all slot-corner type with mid-round grades. Webb was particularly impressive in the interviews, displaying an air of confidence while disclosing the fact that he never allowed a touchdown during his career. He also provides punt return ability with three career touchdowns.
! Two players with interesting stories are UConn's Blidi Wreh-Wilson (6-0, 195) and Louisville's Adrian Bushell (5-9, 186). Wreh-Wilson took over the starting job after Jasper Howard was killed two years ago, and it's something he thinks about often.
"I mean, it really resonated with me the other day. When I was on the plane, I actually started thinking, and on my headphones, I actually still have -- it's a 'JH' sticker on it, and I'm looking at it, and I'm just thinking like, 'Man, he's seen a lot of guys do things from the sky, and the guy that had to replace him -- I know he's watching down on me," Wreh-Wilson said. "He's been watching down on me for years now, and everything I do, I just try to carry his mantra of 'Live 365' and be the best that I can every day."
He has the ability to play in the slot as well, and is another potential option in the middle rounds. Bushell's college career began at Florida but the combination of changes to the staff and disagreements with the coaches led to his transfer to Cedar Valley CC before landing at Louisville.
Bushell says the main factor was the departure of defensive coordinator Charlie Strong, who is now the Cardinals head coach. That also featured the on-again, off-again status of Gators coach Urban Meyer, who retired before returning to head up Ohio State. The move worked out for Bushell, who performed well at Louisville.
"I'm an instinctive, fast player. Very athletic," said Bushell, who certainly doesn't lack confidence. "I've always had to defend my size. You look at me and I'm not very big, but I play big."
Of all the talented players the cornerback position lists, few are as gifted – or controversial – as former LSU standout Tyrann Mathieu. The Honey Badger, as he was known during his days dominating the Tigers secondary, would like to drop the nickname and instead focus on putting his trouble past behind him.
Mathieu turned in a performance that rivaled Manti Te'o's, answering more than 10 minutes' worth of questions that mostly dealt with his multiple suspensions and stint in drug rehab.
He was ticketed for stardom but couldn't seem to stay out of trouble, but he humbly accepted all responsibility for his prior actions. He did so without ducking any of the issues that have dogged him, and he did so while looking his inquisitors in the eye.
! "First of all I want them to trust me," Mathieu said of what he's hoping to convey to teams. "And that I'm a football player. I want to be a leader on the field as well as off it.
"I'm not totally asking them to trust me right now. What I am asking is for them to give me an opportunity to play a game again. I've had a lot of time to reflect on it, especially without football, so it's really given me a different outlook on life, just about being the right kind of person."
Mathieu explained that he put a lot of things before football and realized those things weren't as fun without the game. "I've been to rehab, I've been to counseling, I have a sponsor," Mathieu said. "I've been surrounded by people who want what I want.
"I know what it's like to be humiliated. "To go back down that road, not a chance in this world, not a chance in my lifetime again."
Mathieu had several drug-related suspensions and an eventual arrest for marijuana possession. He claims he hasn't smoked since Oct. 26, but also realizes the damage he's already done. At one point he was considered a Heisman Trophy candidate, but not playing a down in 2012 has his draft stock in the middle rounds.
"I respect it," Mathieu said of the possibility that some teams might drop him from their draft boards. "I totally understand it, but at the end of the day, I want those guys to really look at me and see me for who I am. That's a football player, and that's the right kind of person. I know I made some mistakes, but I think at the end of the day, I'm able to overcome those mistakes, and I'm able to correct them on a daily basis."
Lots to choose from, from the top to bottom, and in lots of shapes and sizes. When it comes to cornerback, though, the draft hasn't exactly been kind. It will be interesting to see if Belichick continues his search nonetheless.