INDIANAPOLIS – Last April the Patriots decided it was time to get aggressive and address the front seven. A pair of first-round trades sent Bill Belichick up a few spots and one was used on pass rusher Chandler Jones and the other on versatile linebacker Dont'a Hightower.
After several years when it seemed Belichick was reluctant to use his top picks on edge players, the Patriots finally brought a pair to Foxborough – and both paid immediate dividends as starters on an improving defense. Now the question is, will they do it again?
The draft is littered with talent on defense, a fact accentuated by director of player personnel Nick Caserio earlier in the Combine.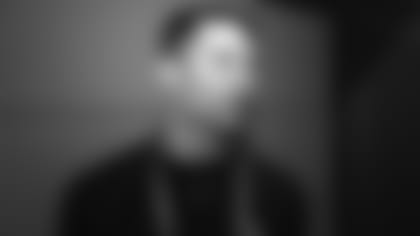 "Defensively, on the whole, it looks like a good group," Caserio began. "There's a good group of safeties, there's a good group of corners, there's a good group of linebackers, there's a good group of defensive linemen – players that are going to play with their hand on the ground. There's good depth across the draft. As usual the underclassmen are a big part of it with 73 of them declaring. That's almost 25 percent of the 288 or so that are going to get picked, now not all of them will get drafted.
"There are a lot of good football players and we just have to dig through it and figure out what makes the most sense for your team moving forward."
Much of that talent resides up front, particularly along the defensive line where as many as 15 players currently have first-round grades according to NFLDraftScout.com. The Patriots are situated at the bottom of the first round at No. 29, and even if they opt to stay put could likely find an intriguing prospect to add to the mix. Or they could continue their recent aggressive nature and make a foray forward, possibly with an eye on a particular player they feel fits their needs.
If that were to be the case, most likely it would be for an edge pass rusher – and there are many to choose from. Jones got off to a hot start as a rookie before tapering off midseason while dealing with ankle injuries. He and Rob Ninkovich basically comprised New England's pass rush, and certainly they could use some help.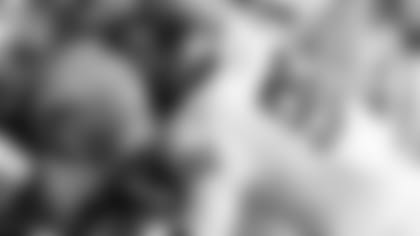 Interestingly, there's a player who's quite similar to Jones is stature who might be available. Oregon's Dion Jordan is a 6-6, 248-pound athlete who scouts believe has his best football ahead of him. He had just five sacks last season and 14.5 for his career, but that was after he made the switch from tight end in 2010.
"I understood that that was the best opportunity for me to get on the football field, so I took it," Jordan said of the move to defense. "Coach [Chip] Kelly and my position coach, Coach [Jerry] Azzinaro, they had a plan for me and I stuck with it. And things worked out for the best for me."
His relative inexperience on defense, coupled with a shoulder injury that will require surgery and a 3-4-month recovery period, leave his draft stock a bit uncertain. Many prognosticators list him with a first-round grade, drawing comparisons to Jones, who had similar production at Syracuse before coming to the Patriots last season. Perhaps the Patriots will take another long, athletic pass rusher early on in an effort to bolster an area of great need.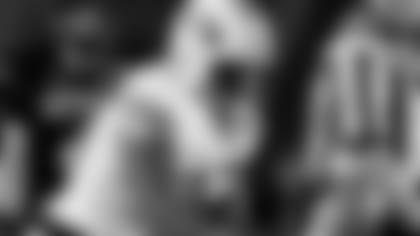 Another intriguing pass rushing prospect is BYU's Ezekiel "Ziggy" Ansah. Ansah arrived at BYU in 2008 from Ghana having played no football. He initially tried out for the basketball team but didn't make it so tried track. He enjoyed that for a while before trying his luck at football at the urging of his family.
Fast forward a three years and now Ansah is drawing comparisons to New York Giants Pro Bowler Jason Pierre-Paul. Ansah's athletic, yet raw skills have most believing the 23-year-old will be chosen early despite his limited experience in the game.
"I never thought of playing football because I had never played the game so I didn't know much about it, so that's why I tried out for basketball [in the first] two years," Ansah said.
Ansah's transition to football wasn't an immediate success. He managed just 10 tackles over his first two seasons before enjoying a breakout senior campaign with 62 tackles and 4.5 sacks. Like Pierre-Paul, the 6-5, 271-pound Ansah is viewed as dicey pick but with significant upside.
"Obviously, in comparison to all the people that are out here, I've been playing for only a few years," he said. "I've still got a lot to do just to catch up with them and I'm going to put everything I've got in and just do my best.
"I like the challenge a lot," he said. "I know most of you are here to talk to me, but then again, there's a lot of people that have doubts in me. That's what I love. I just want to prove you all wrong."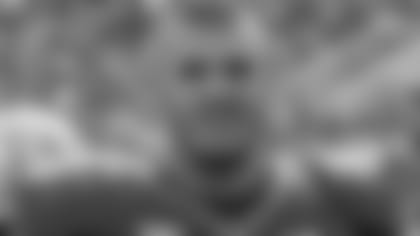 There are several other potential first-round defensive ends available, a list that includes Florida State's Bjoern Werner (6-4, 256), another player new to the game after growing up in Germany. Werner fell in love with football as a teenager and left his country to attend prep school at the Salisbury School in Connecticut before arriving at Florida State. He said he's capable of playing in multiple fronts and even worked in coverage as a 3-4 outside linebacker on occasion.
Texas A&M's Damontre Moore (6-4, 250), LSU's Barkevious Mingo (6-4, 240), UCLA's Datone Jones (6-4, 280), Texas' Alex Okafor (6-5, 261) and LSU's Sam Montgomery (6-5, 220) also fall into the potential first-round category for defensive ends.
Possible pass rushers falling into the latter rounds include Ohio State'sJohn Simon (6-2, 256), Florida State's Cornelius Carradine (6-4, 265), South Carolina'sDevin Taylor (6-7, 275), Missouri Western's David Bass (6-4, 263) and Illinois' Michael Buchanan (6-5, 252).
There is also the possibility the Patriots could be on the lookout for an interior defensive linemen, in particular one with some pass rushing ability. While there aren't as many that fit the latter criteria, there are a number of talented players at the position.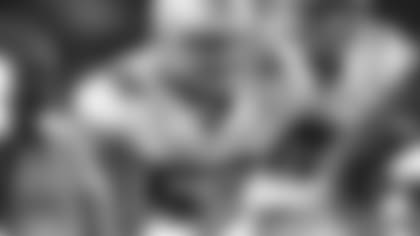 Utah's Star Lotulelei (6-3, 320), Missouri's Sheldon Richardson (6-3, 295), Florida's Sharrif Floyd (6-3, 303), Alabama'sJesse Williams (6-3, 320), Ohio State'sJohnathan Hankins (6-3, 320), Georgia's John Jenkins (6-4, 359) and Purdue'sKawann Short (6-3, 308) are all potential first-round picks.
Floyd seems to have separated himself from the pack and many envision him as a top-five pick, a possibility that intrigues the confident former Gator.
"My agent has been telling me about it but I haven't really been focusing on it. I've been getting ready to put on a show here," Floyd boasted. "I can't wait to run actually. I've just been focusing on the task at hand and not let anything get me above where I am right now or below.
"In my eyes I feel I'm a leader, I'm a dynamic player. I'm going to go out there and disrupt at my position and everything that's needed for a defensive tackle and that they need for them I have."
Short is a player who's been linked to the Patriots in some mock drafts. Known as a penetrating interior lineman, Short has been compared to Cincinnati'sDomata Peko.
"I feel I'm a penetrating-type lineman with more versatility, and I'm in much better condition," Short explained of his current weight. "I can play the run well and I'm more confident playing and moving. I like playing in space where I can create havoc."
If the Patriots opt to wait a bit to tackle their defensive tackle, several mid-round possibilities exist. One with a checkered past, as well as some talent, is Tennessee-Martin's Montori Hughes (6-4, 328). Hughes began his career at Tennessee before several off-field incidents (none involving the law, however) got him tossed from the Vols squad.
Hughes appeared contrite while dealing with the media on Saturday and said he's much more serious about his football career at this point.
"Every day I've been at Tennessee-Martin I just concentrated on getting better," Hughes said. "I just tried to take it one day at a time with the goal of improving everything in my life, on the field and off. I feel like I bring good energy and I played well against the run and the pass."
Hughes could be an interesting option in the middle rounds if the team is satisfied he's committed.
Elsewhere, North Carolina's Sylvester Williams (6-3, 313), Illinois' Akeem Spence (6-1, 305), LSU's Bennie Logan (6-3, 295), Georgia's Kwame Geathers (6-5, 355) and Georgia Tech's T.J. Barnes (6-6, 369) are all late-round prospects on the inside.
Clearly, if Belichick wants to add to his corps of defensive linemen, this draft will give him an opportunity to do so at virtually any point.