INDIANAPOLIS – Even without all the controversy and questions about his faux girlfriend and catfishing problem, Notre Dame linebacker Manti Te'o would have been a big deal at the 2013 NFL Combine. After all, he was the runner-up for the Heisman Trophy, a rare feat for a defensive player. And he did help return the Irish to college football prominence and a spot in the national title game.
But add in the Dr. Phil angle of his fake girlfriend – Lennay Kekua – and Te'o's meeting with the media inside Lucas Oil Stadium on Saturday reached circus-like proportions.
The three-ring show false started around midday when rumor and an NFL tweet indicated that Te'o was expected at podium soon. Media members began to jockey for positioning and surrounded the stage in numbers that surpassed past pressers with Tim Tebow, Cam Newton and other top draft stars.
The only problem was that word soon circulated that Te'o was actually still three hours from entering the Faegre Baker Daniels Club for what promised to be one of the more unique and unpredictable Combine media sessions in history.
When Te'o did finally take to the mic, he was quite impressive in his performance. Sure he's probably spent the last month preparing and honing his answers under the direction of agent Tom Condon and others, but he still executed the plan well.
"About the incident, I've said all I need to say about that," Te'o said, although he continued to answer questions about it throughout the bulk of the press conference. "How I'm handling it going forward is doing what I'm doing, focusing on the moment, focusing on football and the combine. Not everybody gets this opportunity to be here. I'm sure there's thousands and thousands of people who would like to be here in Indianapolis. Just trying to enjoy the moment."
Te'o said that all the NFL teams he's talked to have asked him about the off-field issue, and that he understands why.
"They've told me that ... they've wanted to hear it from me what the truth was. They haven't really said anything about it affecting me," Te'o said in terms of his draft status. "Some guys just talk briefly for 30 seconds and the next 14 minutes is all plays and getting down to business. That's how I prefer it to be.
"They want to be able to trust their player. You don't want to invest in somebody you can't trust. With everybody here, they're just trying to get to know you, get to know you as a person and as a football player. I understand where they're coming from."
When he does get down to talking football with teams, Te'o feels like he has a lot to offer.
"I think what I bring to the table is a lot of heart, a lot of energy and somebody that works hard," Te'o declared. "Somebody who hates to lose. I always say, 'I hate losing more than I love to win.' The reason why I love to win is because I don't have to go through that feeling of losing. It's those times where I lose that feeling that will stick with me. For teams I tell them, 'You'll always get somebody who's humble, works hard, doesn't say much and will do everything it takes to win.'"
According to NFLDraftScout.com Te'o (6-2, 255) and LSU junior Kevin Minter (6-1, 245) are two inside linebackers vying to be the first selected from a group of 16 guys who could get the call on draft weekend.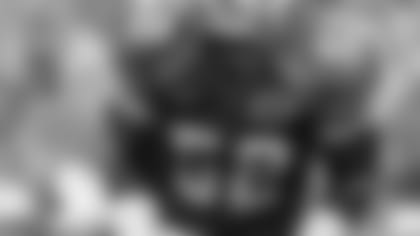 The next tier of mid-round options includes a pair of guys with tight New England ties in Florida's Jon Bostic (6-1, 246) and Alabama's Nico Johnson (6-2, 248).
Bostic – who lists physicality, strength and knowledge of the game -- is a converted high-school defensive back who became a physical presence at linebacker with the Gators, learning the position along the way from current Patriot and former Florida defensive leader Brandon Spikes.
"That's the guy that pretty much taught me how to play the linebacker position," Bostic said. "Coming into college I didn't play much linebacker in high school, I was more a corner and safety. Really linebacker was new to me when I got there. I was trying to model my game after him and follow what he does. That's even what coach [Charlie] Strong told me, just watching everything that he does and learn from him. That's what I did for my first year and even to this day. I still watch film on him. I like the way he plays the game."
Bostic clearly thinks that playing in the SEC – where New England linebackers Spikes, Jerod Mayo and Dont'a Hightower all played in college – prepared him for the jump to the pros.
"I think it's big. It's the best conference in college football," Bostic said. "You are going against the best athletes in football every year. I've heard many people say that if you can play in the SEC, you can play at the next level."
Johnson is not only also from the SEC, but is Hightower's former roommate at Alabama. Playing in Nick Saban's defense as another run stuffer who came off the field in many passing situations, Johnson says he keeps in touch with his former roommate regularly.
"Dont'a and Courtney [Upshaw, Ravens linebacker] I keep in touch with daily. Dont'a, we were roommates, so we were very close. They watch the games and whatever mistakes they think I made, they'll try to correct me on them and we go from there. We stay in touch because we know what each other has been through as far as all the hard work."
Beyond critiquing Johnson's play, Hightower also told him about life at the next level.
"As far as the defense he said the terminology is different, but as far as everything else it's the same," Johnson recalled. "He said it's the same defense that coach Saban runs. He said the only thing that was really different was the speed, the speed was so different than college. That's really the only thing he said."
Rutgers' Steve Beauharnais was the Scarlet Knights defensive MVP last year and has plenty of playing experience with 40 starts in 50 games at the school.
Like so many prospects he's abundantly confident in his skills and not afraid to talk about them, even as a potential late-round pick.
"Put on the tape. I don't get blocked," the self-proclaimed run stopper said. "I can't recall the last time I got put on my back."
Undersized Oklahoma junior Tom Wort (6-0, 238) was as bit more reserved in his approach. Wort battle injuries and failed to live up to expectations last fall. He understands he could be a late-round pick or even a free agent, and as such knows that special teams work will be key early in his career.
"I think it's huge. It's what I'm looking forward to. I love playing special teams. I know that's going to be important for me making a team," Wort said.
While Te'o made the inside linebacker spot the story of the day, there is actually far more talent in the pool of outside linebackers this spring. NFLDraftScout.com rates prospects at outside linebacker as having a chance to be drafted.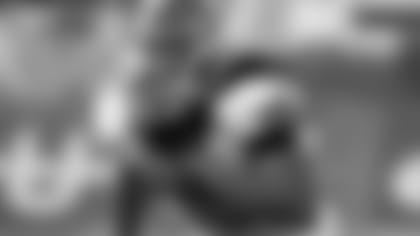 The large group of impressive defensive athletes is led by a pair of productive junior Georgia players rated as first-round talents, though both have plenty of questions swirling around their futures. Jarvis Jones (6-2, 242) is one of the premier playmakers and pass rushers in the draft with 14.5 sacks and 24.5 tackles for a loss last fall. But he also has a condition called spinal stenosis, a narrowing of his spine in the C-4 and C-5 vertebrae The issue was a major concern during the medial checks at the Combine, potentially causing some teams to push Jones down their draft board or maybe even pull him from consideration altogether.
Jones began his college career at USC, but transferred to Georgia after Trojan doctors diagnosed him with the spinal stenosis and recommended he retire. He was cleared to play for the Bulldogs and put up 28 sacks over two years in Athens as an All-SEC and All-American selection.
"Everybody saw me," Jones said of an extensive Combine medical exam. "Everybody pulled at me and yanked on me today. They understand where it is. We haven't gotten any final word or anything but I feel real good about today."
Jones says he has no fear of playing with the condition moving forward and takes a few measures to ensure his safety.
"Anybody who steps on that field has a chance of getting hurt," Jones said. "If you think about it like that, nobody would ever play football. For me, I'm just taking advantage of the opportunity. I love this game. I'm passionate about it.
"I know that I've got to be careful about my technique and how I play this game. Therefore, I do the extra stuff to protect my neck, to protect my shoulders."
Whether the issue hurts his draft stock or not, Jones is focused on moving forward and succeeding wherever he ends up.
"One of my favorite quotes is, it's not how you drive, it's how you arrive," Jones said. "No matter where you've come from or no matter what you're going through, if you stay focused and stay confident, you can always be what you want to be."
While Jones' issue is medical in nature, teammate Alec Ogletree's (6-3, 242) comes off the field. He was suspended four games for a failed drug test with the Bulldogs, was arrested on DUI chargers earlier this month and had an arrest for stealing a bike helmet as a freshman, earning him a suspension for his first collegiate game.
That track record will be a red flag in terms of character, but the converted safety's work at linebacker is enough to make him a top defensive prospect.
"I'm a good person at heart," Ogletree said, defending his character. "Everybody makes mistakes. I feel real bad about the situation. I'm learning from it and I'm moving forward."
Like Jones, he's unsure how his off-field issues will affect his potential first-round stock.
"I don't really know what it's going to do," Ogletree said. "But, like I said, I feel bad about it and I'm very sorry about it. I just have to move forward and take whatever I get."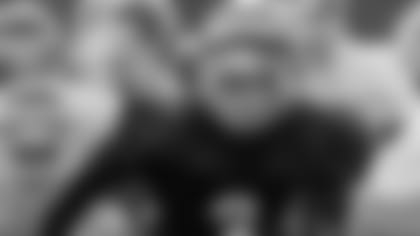 UConn's Sio Moore (6-1, 240) is a potential mid-round pick and he clearly thinks he has something to prove. He's an athletic, instinctive linebacker who had 275 tackles as a three-year starter for the Huskies in a sort of hybrid role in the front seven.
"I've always felt like everything I go into, I've got to go into with a chip on my shoulder," Moore said. "I haven't been given a lot. I'd rather earn everything that I do have or I do gain, so you know, when it comes to proving people wrong, I'm used to it."
While there are a slew of outside linebackers projected to go in the middle and later rounds of the draft, one of the more intriguing prospects is Penn State's Michael Mauti (6-2, 235). On one hand he's an All-American tackle machine and playmaker extending the line of rich history at the linebacker spot for the Nittany Lions. On the other, he had two ACL tears he worked past in college and is currently dealing with a third ACL tear, the second in his left knee.
Though he still has a long way to go in the rehab process, given his knowledge of it he is definitive in the idea that he'll be ready to go for training camp for whatever team he lands with.
"I think people understand that I've responded to an injury like this," Mauti said. "Last year I was coming off an ACL, I had an All-American season, so I've proven I can do that."
Mauti is the son of former Saints receiver and special teamer Rich Mauti, and says he takes his playing style from his father.
"He was just a kamikaze," Mauti said. "He was just flying around on special teams, he'd throw his body into people. That kind of mindset, what I learned from. You play this game like your hair's on fire. That's the way I always learned it."
He also learned a lot from former Patriots offensive coordinator Bill O'Brien in his one season as the head coach at Penn State.
"More than I could ever imagine," Mauti said of what he learned. "How things work in the NFL. How a brilliant pro offense works in different scenarios, different situations. How to play good defense in different games, stuff like that. Matchup issues. So much about football and just about organization and running a program. As well as being a great guy to be around in the locker room, just an awesome person."
From Manti to Mauti and from inside to outside the draft class of linebackers in 2013 seems to offer a little bit of everything. There are pass rushers and run stuffers and versatile athletes looking to sell themselves as the answer in the NFL to today's pass-happy and spread-option offenses.
For a Patriots team that is already pretty young at the position, a draft pick at linebacker may not be in the cards. But if it is, pretty much any needBill Belichick might be looking to fill has options in the class of talent represented this week at the Combine.