INDIANAPOLIS -- One of the Patriots areas of need is running back. After watching Tom Brady record two of the team's three longest runs in the postseason, it would appear as if the time is now to add some pop to the position.
One veteran who is about to hit free agency that has drawn plenty of attention around New England is Matt Forte. The Bears running back has been one of the most versatile performers in the game during his eight-year career, rushing for 8,602 yards and 45 touchdowns while adding 487 receptions for 4,116 yards and 19 more touchdowns.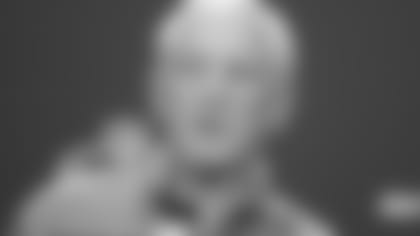 Despite Chicago's recent decision to part ways with him, head coach John Fox believes Forte will be productive wherever he winds up.
"He's such a great, great pro," Fox said. "Those are never easy decisions. I don't think Matt's football career is over. That's part of the reason we made the decision early.
"I think Matt Forte has plenty of football left."