INDIANAPOLS - Given Tom Brady's historically successful and long hold on the quarterback spot in New England, the Patriots rarely have had much of a tie to top quarterback prospects over the years.
But given the swirling winds potential trade rumors surrounding backup quarterback Jimmy Garoppolo, the status of the top prospects in the 2017 NFL Draft class could be very much relevant to Bill Belichick's team.
Few seem to believe there are truly elite prospects in this year's QB crop. Even fewer would suggest that the best of the players will be impact first-year starters for teams in need of an instant injection of talent at the position.
So how teams at the top of the draft like the 49ers – who currently don't have a quarterback on the roster for 2017 – Browns and Bears evaluate the available passers could impact how far those franchises are willing to extend themselves to try to acquire Garoppolo. That's regardless of the mixed-messages of media reports over the last few months as to whether New England will even be looking to deal the former second-round pick and Brady's 2016 early-season fill-in.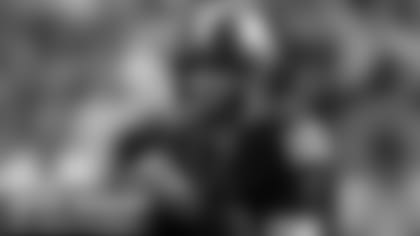 The important names to know in this year's QB derby include North Carolina's Mitch Trubisky(6-2, 222), Notre Dame's DeShone Kizer(6-4, 233), Clemson national title hero Deshaun Watson (6-2, 221) and Texas Tech playmaker Patrick Mahomes (6-2, 225).
All have their strengths and advocates. Each also has his own uncertainties and detractors. As they work through the Combine and then pre-draft process, one or more could convince teams they are not only first-round worthy but potential high-end franchise prospects.
"I think there is some talent in there," Broncos GM and Hall of Fame passer John Elway said with tempered enthusiasm. "Is there is talk about a ready-made guy already in this one? Probably not, but you never know. You had a couple last year. Obviously there is not a surefire guy, at least not one that has come to the head just yet."
The quarterbacks in question got to promote themselves to the media on Friday in Indy. Watson admitted he's trying to prove himself worthy of being the first quarterback taken.
"It's a goal. It's a goal that I wrote down and that's what I want to achieve but if it happens it happens, that's out of my control," Watson said. "I can just be the best I can be in this process and continue to get better."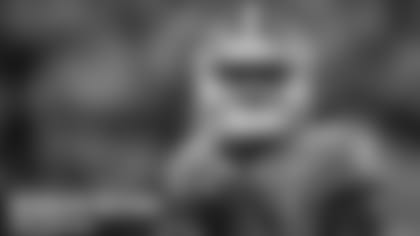 Watson feels well prepared to be a top pick and is more than happy to rattle off the reasons why.
"I'd just say my past history. Starting back in high school, the way I was raised, coming from the projects home and being able to get out of that. Being the face of college football for two years, handling the success, handling all the criticism and the adversity," Watson said. "And then being 48-8 in high school and winning a state championship and then going to the collegiate level and being 33-3, so one thing that translates from college to the NFL is winners and I think, being a quarterback, that's the biggest thing being recognized, winning games. That's all I've been doing."
Watson's coach, Dabo Swinney, said that any team that passes on the quarterback will essentially be passing on Michael Jordan.
"I just laughed at it," Watson said of the comparison. "I thanked him for the compliment. It's pretty cool, but I'm no Michael Jordan. I'm Deshaun Watson. My goal is, for one day, to be able to have people talk about me like they do Michael Jordan. That's the goal one day, but he was just saying that's how he felt. I know where he's coming from but it wasn't really a real comparison, hey, this is Michael Jordan."
Trubisky might have something to say about the way the quarterbacks unfold on draft night. His biggest challenge is convincing teams that his one year as starter for the Tar Heels is enough to prove his worth. The Ohio native grew up wanting to play for the Browns and is trying to make that a reality with Cleveland holding the top pick.
"That's a question everybody's asking. I think I definitely have enough experience," Trubisky declared. "I only have 13 starts but I played in 30 games. I've come in off the bench and I've seen significant time. I was prepared really well at North Carolina by coach [Keith] Heckendorf, a really good quarterbacks coach, and I've studied the game. I'm a student of the game and I've seen a lot of defenses, and I think that's going to help me. And just my abilities, I feel like I'm in a really good spot right now to take my game to the next level, and I feel really confident."
While most think this is a down year for quarterback prospects, Watson simply doesn't believe history will show that to be the case.
"All the guys are great," Watson said. "All the guys are very competitive. All the guys have success, are going have a successful career in the NFL. Everyone works hard, everyone is motivated to be the guy in that franchise."
"In my opinion, I think it's a very good quarterback class. Me and all the other guys here, I mean we've worked really hard, we've put the work in and I wish everyone the best of luck and I think there's a lot to say for what we've done in our college careers," Trubisky said. "And who's to say this quarterback class can't be one of the best? Only the future will tell. I think there's a lot of talented guys here and that's what we're here to show and hopefully it will throughout our careers."
Support for banning OU's Mixon, others
On Wednesday former Patriots personnel man and current Lions GM Bob Quinn criticized the decision by the NFL to ban Oklahoma running back Joe Mixon and other prospects with off-field issues from the 2017 Combine.
But Quinn's criticism is not the universal opinion of decision makers in Indy. Longtime Steelers GM Kevin Colbertwas among those supporting the player ban.
"It won't affect our evaluation process," Colbert said. "The decision that the league made, we agree with [and] we respect it. To be here is a privilege. To play in this league is a privilege. And if the league deems that certain players aren't eligible for that privilege, then we'll respect it. And we'll get our work done as need be. So that's a decision we agree with, we abide by, and we'll get our work done regardless of whether a guy is here or not."
"I haven't studied that specifically to say this player or that player, but I agree with the premise, and certainly respect that," Ravens coach John Harbaugh added, aligning with the league's decision to ban some players while understanding his team will still find a way to evaluate those talents such as Mixon and Ole Miss quarterback Chad Kelly. "Our job as a coach, or a scouting staff, is to turn over every stone, to find out everything we can about every single guy, regardless of whether they're here at the combine or not, for whatever reason. We respect the NFL's priorities and what they're trying to accomplish, and the statement that's being made with that policy. And also our job is to turn over every stone on every player, and we'll do that on all of those guys."
Interestingly it was Chiefs GMJohn Dorseywho had the strongest support of the league not inviting Mixon and others to the Combine. Kansas City drafted Tyreek Hilla year ago and saw him flourish as a Pro Bowl rookie as he tries to work past a history of horrific domestic violence.
"When you come to the National Football League Combine, it's not a right," Dorsey said. "It's a privilege to come here. With that being said, I think the NFL has set some guidelines in place with regards to the player conduct policy -- which I totally support those policies. There is a two-month process coming up here and these players will be able to get fully evaluated before the draft does take place. If not here, it will be on his campus site."
Wisconsin has churned out plenty of NFL running backs over the years with mixed results. Ron Dayne is seen as the posterchild for the school's disappointing pro backs, but New England's own James White helped out the Badger backs' legacy with his huge performance to lift the Patriots to Super Bowl LI glory.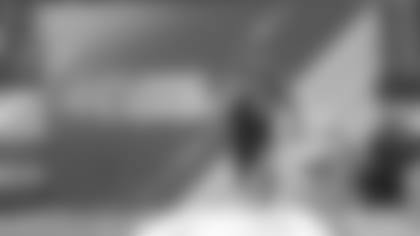 Wisconsin's latest running back prospect is Corey Clement, a potential mid- or late-round pick in next month's draft. As he works through the Combine process, Clement was asked about his relationship, a teammate early in his career in Madison.
"I got a relationship with James White. I always talk to him as a friend," Clement said. "I don't like to approach anybody like, 'Oh, you're on the Patriots, let me talk to you some different way.' But me and James can have a friendly conversation without even talking about football."
And the former teammate was like so many Patriots fans watching White's efforts in Houston against the Falcons.
"I was definitely pumped. To see them come back like that was awesome," Clement said of New England's historic latest Super Bowl. "For James to even be the Super Bowl hero and to say I played with a guy like James White. That's once in a lifetime, basically."
Caserio discusses Patriots offseason plans
Bill Belichick, Nick Caserioand the rest of the Patriots contingent arrived in Indy this week less than a month after the team's fifth Super Bowl title. As they cross paths with NFL colleagues, it leads to some pats on the back from friends around the league.
"When you run across people they say congratulations and about the game and how exciting it was to watch on TV. I don't know how exciting it was to us maybe until the end. But it's always nice to be recognized," Patriots director of player personnel Nick Caserio said in a sit-down with Patriots Today on Patriots.com. "There are a lot of people that put in a lot of effort and time. It shows you the work you put in, that people see it and appreciate it."
While the praise is appreciated, clearly the focus for New England is getting back to work and trying to defend its latest title. As Belichick himself referenced the morning after the thrilling Super Bowl LI victory that his team was essentially five weeks behind its usual offseason work. This week's Combine came on quickly, but Caserio praised the job done behind the scenes by his entire college scouting staff.
"We're getting there. We still have a lot of work to do. I'd say the majority of it is done. Now we're focusing a bit more. Our staff has done a great job prepping for this and there is a lot of work that's already gone into it, no question," Caserio said.
While this week is primarily about getting as much information as possible on the 330 prospects invited to the Combine, teams are also simultaneously preparing for the start of free agency on March 9. With the Combine pushed back a week later this winter that's brought draft preparations and free agency planning closer together.
"There is a lot of discussions, which I would say is customary this time of year," Caserio said of New England's impending free agents. "This year the way it's set up you kind of have the Combine abut free agency. Things may be a little more fluid. It may speed up the timing of next week.
"We're going to have to try to put a plan in place here that makes sense for our football team."