INDIANAPOLIS -- Cleveland executive vice president Sashi Brown is clearly very happy with his decision to hire former Bengals offensive coordinator Hue Jackson as the Browns new head coach.
But before he made that hire, Brown interviewed rising star Patriots defensive coordinator Matt Patricia for the open job.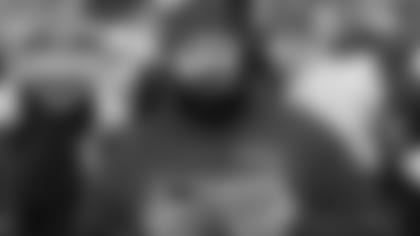 And Brown walked away from that interview very impressed with Bill Belichick's bearded understudy and believing that Patricia will be a leading his own NFL team in the very near future.
What exactly was Brown's impression of Patricia?
"Very good one. Matt's a talented young coach," Brown said Thursday morning at his Combine press conference. "Passionate. Relates well to players, similar to Hue. Very innovative in his approach. Tough. Holds players accountable. Comes out of a tremendous system with unparalleled success, really, in New England under [Bill] Belichick and the Krafts. So for all those reasons, his experience in a successful organization, his ability to relate to players, his toughness, his accountability and intelligence - raw intelligence is off the charts - I think Matt will be a head coach here shortly in the league. We thought Hue was the right coach for us, but he was an impressive young man and glad we interviewed him."