INDIANAPOLIS -- Fact No. 1: The Patriots haven't won the Super Bowl every time they've drafted a defensive lineman in the first round. Last year, for instance, they took Malcom Brown in Round 1, but then fell one game short in the AFC Championship.
Fact No. 2: Every time the Patriots have won a Super Bowl, it's happened in a year in which they drafted a defensive lineman in the first round.
New England's defensive line had a somewhat slow start to the 2015 season, particularly against the run. Perhaps not coincidentally, once the then-rookie Brown began increasing his playing time in October, the Patriots' rush defense improved and the d-line in general became more of a strength than a liability.
Veteran ends Chandler Jones and Rob Ninkovich were joined by free agent Jabaal Sheard, who quickly found a place for himself in the rotation at that pass-rushing spot. Tackle Akiem Hicks, acquired in an early-season trade from New Orleans, also saw an increase in his workload and production as the season unfolded.
Heading into 2016, the d-tackle roster might be a bit thin, figuratively speaking, and with Hicks scheduled to become a free agent on March 9, there's no guarantee he'll be part of the equation in Foxborough. Former first-round draft choice Dominique Easley hopes to bounce back from two consecutive disappointing seasons that saw him bow out early via injured reserve. And the jury is still out on last year's defensive end draft choices, Trey Flowers and Geneo Grissom, who were virtually non-factors in 2015.
That makes the defensive line, both at tackle and end, a serious consideration for the Patriots in the upcoming NFL Draft (April 28-30). Sixty d-linemen (32 ends, 28 tackles) were invited to this year's Combine, several of whom look and sound like exactly the kinds of players the Patriots generally covet.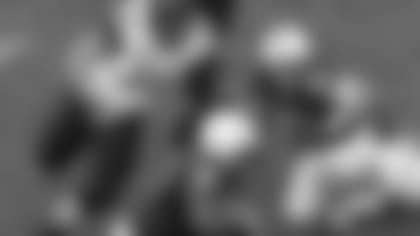 We'll start on the inside with Penn State DT Austin Johnson (6-4, 323), who's projected as a first- or second-round pick, putting him potentially within New England's reach. He spoke Friday about some of his strengths as a player, including his ability to read and react to plays as they unfold. This quality is essential to Patriots defenders, who are asked to do this in Bill Belichick's preferred 2-gap scheme.
While Penn State played mostly an attacking 1-gap style of defense, Johnson explained that his coaches gave him the freedom to freelance and revert to more of a 2-gap approach if he decided that was best on any given play.
"[They] gave me a lot of leeway because I had experience with it. I feel like I'm pretty good at it. [They] gave me more leeway and trusted me with not getting caught here and there and letting up a big play. I think it was pretty good for me."
Mississippi State's Chris Jones (6-6, 310) is another defensive tackle who could be attractive and available to the Patriots with their first pick (Round 2, 60th overall). Friday in Indy, he brought up a key word that Patriots coaches crave in all their players.
"I'm versatile," Jones declared. "I can play defensive end, defensive tackle in the NFL. I can move around. I can also play nose guard. I can be useful in many situations. It wouldn't matter. I can play 3-4 end or 4-3 tackle. I mostly played 4-3 tackle [in college], but if I had to play end, I could play that on third downs. I think I'm a defensive end that's playing tackle, so wherever they put me [is fine]."
Not surprisingly, Jones revealed that the Patriots were among several NFL teams who've already met with him at the Combine.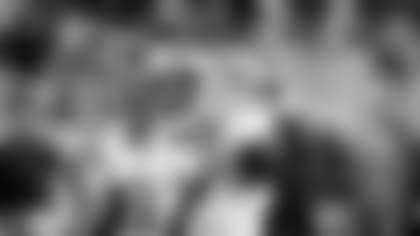 UCLA DT Kenny Clark (6-2, 310) is a different body type than Jones, but is also projected to be selected in Round 1 or 2 and possesses, he believes, the same kind of versatility.
"I like playing the 3 [technique, lining up over the guard and tackle], I like playing the 1 [over the center and guard], I like playing nose [tackle, directly over center]. I can play end, too. I played a little of everything in my last game, against Nebraska. I feel comfortable doing everything. I don't have a favorite. Some teams see me more as a 3, because I can be a disruptor, some teams want me to be a nose guard."
For the Patriots, the draft isn't always about taking the most high-profile names, and New England isn't shy about choosing a virtual unknown anywhere in the seven-round draft. History also tells us that even when English is a second language for a player, the Patriots are willing to take a chance on him if he possesses the talent (see German native Sebastian Vollmer for proof).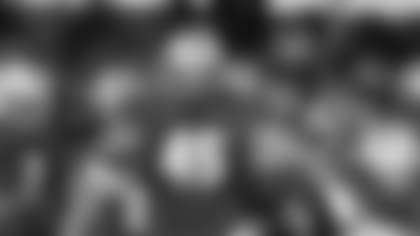 That makes a player like DT Mehdi Abdesmad (6-6, 286), a Montreal native and Boston College product, someone to keep in mind as a potential Patriot. Abdesmad hails from French-speaking Quebec, and his parents are both Tunisian nationals. It wasn't until he arrived at BC that Abdesmad mastered the English language.
Injuries have been a constant concern for him throughout his college career, though that, too, has not stopped Bill Belichick from taking a flyer on a player. In this regard, Abdesmad already has a connection of sorts with the Patriots.
After he tore a patellar tendon in his knee in 2013, which required a second surgery when the first one went awry (excess scar tissue, he revealed), the Patriots' team doctor at the time was brought in by Abdesmad's coach to perform the follow-up operation.
With his size, smarts, and versatility, Abdesmad just might be the latest in a long line of Belichick discoveries.
"My upside," Abdesmad noted, "I didn't play that much my whole five years [at BC] so practicing more and with more coaching I think the sky is the limit with me," 
Another late-round consideration at d-tackle is Florida State's Nile Lawrence-Stample (6-1, 318), who is already familiar with two of New England's starting offensive linemen, center Bryan Stork and guard Tre' Jackson.
The two Seminole alums squared in practice quite frequently against Lawrence-Stample down in Tallahassee, and that experience has given him the confidence that he, too, can be a successful NFL player.
"Absolutely," he said Friday. "It was awesome to play against them [in practice]. They're really good players who helped me develop physically and mentally. They taught me to read an opponent's keys, even if those keys are really small, I try to get an advantage over them.
"Yeah, we keep in touch… they told me that this [pre-draft] process is crazy, so, just take it one day at a time."
If an end is what New England would prefer at the top of the draft, Florida's Jonathan Bullard (6-3, 283) just might be their man. He is similar in size and skill set to Easley, another Gator alum with whom Bullard remains close friends.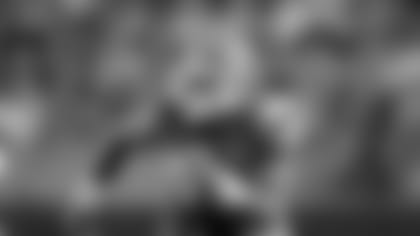 "Easley was a guy I kind of watched coming into Florida, and a reason I chose Florida," Bullard explained. "He's a close friend. We talk every now and then. He'll shoot me a text and check on me, or I'll shoot him a text when I see him doing something [on the field for the Patriots]."
One of the reasons Belichick chose Easley in 2014 was because he saw Easley as a "disruptive" force whose speed off the line at the snap and ability to redirect quarterbacks ball carriers was the dirty work that often allowed teammates to make tackles. Bullard sees that same quality in himself.
"As far as the get-off, yes, because he got off the ball faster than I've ever seen anybody. He had a good twitch. Seeing him do it has helped me," Bullard maintained. "A lot of people say I'm small for a 3-technique, but I can take on the double team pretty well, being able to hold the point of attack. I can do whatever you want me to do on the defensive line.
"I made plays that helped my teammates make plays off of. You put me in a 1-gap, 3-technique - it's going to be different in the pros, but it's a mismatch with my first step, getting down, having the tackle or the guard try to block down on me. It's kind of hard when I'm coming off the ball the way I do. That's a big part of my game to make me make big plays."
Coincidentally, Bullard has another peripheral connection to the Patriots. He attended the same North Carolina high school as former linebacker Brandon Spikes.
"That was a guy that I watched growing up. My brother actually played with him," added Bullard.
In the middle rounds, Belichick might want to look west to the state of Utah for d-end help.
Jason Fanaika (6-2, 271), who started his career at Utah State and ended at rival Utah, is perhaps undersized for the end spot, but claims to have the ability either to gain weight to stay at end or lose it to change positions.
"I have versatility," Fanaika insisted. "That's what separates me from everybody here at the Combine. If you guys throw in [game] tape of me, I've played defensive end, the 3-technique, defensive tackle. I've played nose tackle, middle linebacker, outside linebacker. I've started every single position in the box for at least one game in my college career.
"Any team, if they need me to gain weight, it's easy for me to gain weight. If they need me to lose weight, I'll lose as much as they need me to lose."
Fanaika is one of the more mature players at the Combine, he believes, after having spent several months in Indianapolis previously on a religious mission. He was forced to cut that experience short when his father contracted colon cancer and he decided to move back home to help out his family. But the self-proclaimed "gym nut" worked tirelessly to get back in football shape and work his way into a draft-eligible candidate.
"I told my fellow missionaries, 'One day, I'll be back here for the Combine'… It's surreal, but I think I became more selfless [during the mission]. It gave me time to mature."
Meanwhile, across the state at Southern Utah, James Cowser (6-3, 250) possesses the confidence, if not the actual experience, to warrant a look.
"I feel like I'm a playmaker. I just make plays, you know? I can do it all. I may not be over-the-top in one area," Cowser acknowledged, "but I can put it all together and make something happen. I think I can bring that to a team."
He admits he needs to improve in pass coverage, which he didn't do much of in college.
"I played middle 'backer my sophomore and junior year, but I was a spy, so I was mostly chasing down guys," he explained. "Once I work on that, I'll be smooth.
Cowser sees himself as a rush end or outside linebacker at the NFL level.
"I don't think I have a problem gaining weight," he added. "Wherever a team wants me to be, I can fit that."
Jihad Ward (6-5, 295) of Illinois is another intriguing mid-round prospect who was a high school wide receiver and cornerback.
"I just got big," Ward recalled. "As I went to [junior college], I kept getting bigger and bigger and they figured out a position for me. They just said, 'Here, you're a defensive end.'
"Anyone can get big. In this game it's all about speed, too. I think I still got it."
Another Big Ten product, Northwestern's Dean Lowery (6-6, 295), is in a similar situation. He put on significant weight throughout his college career, yet says his versatility and speed will be his greatest assets as he looks to impress NFL coaches and talent evaluators.
"I think I'll surprise some people in how well I run the 40 on Sunday," he predicted.
New England has plenty of quality options at either defensive line spot this year if they elect to go in that direction anywhere in the draft. The end and tackle spots are loaded, it would appear, with versatile, athletic players.