INDIANAPOLIS -- The Patriots have been trying to upgrade the wide receiver position for several years but thus far have had limited success. Julian Edelman has been a stalwart in the slot for the past three seasons, but finding consistent options on the outside hasn't been quite as easy.
In 2014 Brandon LaFell fit the mild perfectly, grabbing 74 passes for nearly 1,000 yards and seven touchdowns, but his production dropped off precipitously in 2015. By the end of the season he was a mere afterthought in the offense, and in the biggest game of the year when the offense was searching for options against a smothering Broncos defense in the AFC title game, Tom Brady never even looked LaFell's way a single time.
Part of his decline was due to a foot injury that wiped out his entire offseason as well as the first part of the regular season as he opened the campaign on the PUP list. But his struggles seemed to be about more than health. He had occasional troubles catching the ball and had a difficult time getting open as he was often sent on deep routes that weren't conducive to his skill set.
The results were so disastrous that many have speculated that he could be released as he enters the final year of his free agent deal he signed in 2014.
Even if LaFell remains on the roster, the Patriots could be in the market for a young receiver who can play on the outside. Danny Amendola, who also could be a roster casualty or at least a candidate to take a pay cut, is best-suited for the slot. Beyond that, there are a lot of question marks.
Aaron Dobson and Brian Tyms appeared to be locked in a battle for a role during training camp, but Tyms wound up on IR while Dobson was non-factor before landing there as well. Tyms is a free agent but will likely be given a chance to return and Dobson will be entering his fourth season still trying to prove his worth after being a second-round pick in 2013.
Keshawn Martin is an interesting option given his versatility to play inside and out, as well as his quick assimilation to the offense after arriving via trade last fall. The Patriots liked him enough to offer him a contract extension so he'll be part of the mix in 2016.
Still, the need for help at the position exists, and two of the more prominent draft experts agree. Mike Mayock and Mel Kiper expressed the need for wide receiver help in New England during separate conference calls earlier in the week.
The first name Kiper suggested was Ohio State's QB-turned-receiver Braxton Miller (6-1, 204).
"He's a kind of guy - they like versatile players, Belichick does. I think another guy to look at would be Leonte Carroo (6-0, 217) from Rutgers. He could still be there [in the second round]."
Kiper went on to offer another Buckeye receiver, Michael Thomas (6-3, 210), and South Carolina's Pharoh Cooper (5-11, 208) as potential Patriots draft picks with the 60th pick, although most experts predict both to be off the board before then.
"I think there's going to be some really nice options from a true wide receiver standpoint available for the New England Patriots," added Kiper. "I think that is what they have to go after. They have other needs obviously, but I think a true wide receiver is important."
[wysifield-embeddedaudio|eid="421366"|type="embeddedaudio"|view_mode="full"]
Mayock pointed out that while the Patriots are set at slot receiver with Julian Edelman, they could use an outside receiver that can be "a difference maker." He noted that there are other positions – offensive line, defensive back – which are perceived needs for New England as well, but he got specific with receivers.
"Their best receiver is an inside receiver, and I think you'd really like to get a significant threat on the outside. At wideout in the back of the second round, would [Notre Dame's] Will Fuller (6-0, 184) be sitting there? Or [TCU's] Josh Doctson (6-2, 195)? Rashard Higgins (6-2, 188) from Colorado State in the third round?"
Miller is an interesting prospect for a number of reasons. His background as a quarterback obviously is one, as is his connection with Buckeyes coach and Belichick buddy Urban Meyer. He's a dynamic athlete who says he ran a 4.26 40 as a quarterback and is totally dedicated to his new position despite the fact that he has all of 26 catches for 341 yards and three touchdowns to his credit.
"I've been a wide receiver since the day I switched in camp. It's all about wide receiver," Miller said when asked if he still considered himself a quarterback.
When asked how his background helps him as a receiver, Miller admitted it's been a plus.
"It's helped a lot in terms of reading defenses," he said. "I've been able to point out things before the play even starts. People are surprised that I know it all, and that's really helped."
Thoughts on where Miller might fall vary but he fully intends to go in the first round. If teams agree obviously the Patriots would need to swing a deal to move up to get him, which would be unlikely.
The name that jumps off the page from the above group is Carroo for obvious reasons. With five Rutgers players currently on the Patriots roster, it's hard to ignore anyone from that school. Like most wideouts, Carroo does not lack confidence.
"I would describe myself as a dominant playmaker but also a very physical receiver," said Carroo, who could be a third-round option and caught 39 passes for 809 yards and 10 touchdowns last season. "A guy that is going to block in the run game and try to get extra yards for the running back. Also I'm not really a flashy guy. I just kind of like to do my job. I have great hands. I have three career drops all four years at Rutgers.
Carroo said his body type is similar to that of San Francisco's Anquan Boldin and what might make him attractive to the Patriots is his versatility to play a variety of positions.
"Since I played in four different pro-style offenses being that I had four different offensive coordinators I'm aware of the X, the Z or the F. I can play all three positions," Carroo explained. "My knowledge of football is pretty high. My coaching staff over the years has given me the opportunity to play all three different positions if I needed to."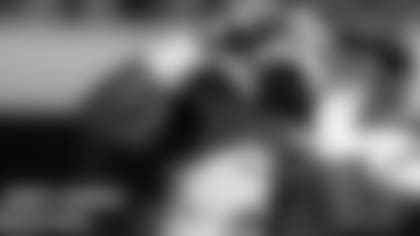 As for Rutgers, says he remains in contact with some of his former teammates quite often and is asked about the connection to the Patriots.
"It's a big question that everyone wants to know about and how the Patriots can keep the pipeline going," Carroo added. "I'm just enjoying the process right now. I talk to Logan and Duron all the time. I played with them my freshman year. Two great players that I gave looks to on scout team all the time."
The negative for Carroo is a two-game suspension he served when he was charged with simple assault, an incident he said he's learned from and worked hard to get past.
One quality receiver the two experts did not mention is Pitt's Tyler Boyd (6-2, 200). He was ridiculously productive in college with 254 receptions for the Panthers, and he does it with precise route-running, something that should make him attractive to a lot of teams.
Boyd said he was looking forward to excelling in the 3-cone drill at the Combine and showing teams what kind of player he can be.
"I'm just trying to sell to them that I'm a great player. An impact player," Boyd said. "A No. 1 guy. A guy who can come in right away and improve their organization and definitely let them know how I overcame my wrongdoings off the field. I let them know I'm a leader and I lead by example, both on and off the field. We won't have any controversy of any order."
NFLDraftScout.com has two players with first-round grades in a wide receiver crop that is not considered as talented as the past two years. Mississippi's Laquon Treadwell (6-2, 210) and Baylor's Corey Coleman (5-10, 190) are at the top while Thomas and Doctson are listed as first/second-rounders.
Fuller, Miller, Boyd and Cooper all received second-round grades while Higgins and Oklahoma's Sterling Shepard have second/third-round projections. Fuller said he's spent his time working on the JUGS machine.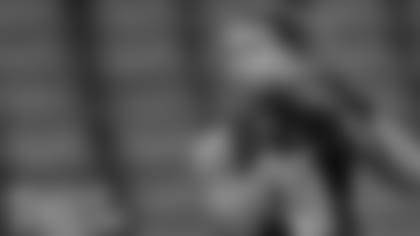 "Definitely doing JUGS work. Not just standing still but attacking the JUGS," said Fuller, who topped the 1,000-yard mark in each of his two seasons and scored 30 touchdowns with the Irish. "That's the biggest thing. I've talked to plenty of receivers coaches and they've said how I want to attack the ball when it's in the air. That's a big thing that I've been working on is attacking the ball and not letting it eat me up."
Mayock's suggestion of Higgins puts him on the radar given his close relationship with Belichick. He talked about adding some muscle to his frame and he certainly looked bigger – both in height and weight – than his 6-2, 188-pound listing.
His production with the Rams was off the charts. He caught 238 passes for 3,648 yards and 31 touchdowns in his three seasons before leaving early. In 2014 he finished with 96 receptions for 1,750 yards and 17 touchdowns, leading the country in the latter two categories.
When asked what separates him from some of the other receivers, Higgins' response will likely please Belichick.
"Definitely my route running," said Higgins, whose nickname is Hollywood. "I feel that's the skill I excel at the most. There are a lot of guys who can run great 40s but they can't get open because they can't run a route. To me it's all about can you get open or not?"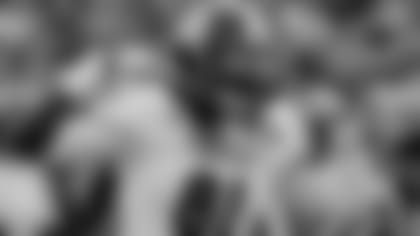 Mississippi State's DeRunnya Wilson (6-4, 215) is a huge target with a basketball background but is a bit raw in terms of his route-running. His size will be attractive and his ability to use his body well, especially in the red zone, could have him on someone's radar in the third round.
Moving a bit further down the line, California's Kenny Lawler (6-2, 195), Oregon's Bralon Addison (5-10, 190), Tulsa's Keyarris Garrett (6-3, 221), Michigan State's Aaron Burbridge (6-0, 210), Bowling Green's Roger Lewis (6-1, 199) and UMass' Tajae Sharpe (6-2, 189) are all mid-round prospects.
Addison was recruited by Niners coach and Belichick confidant Chip Kelly and loved playing for him during his freshman season, but he's definitely a slot option which wouldn't appear to be a major need.
Lewis has an extremely troubled past that began at Ohio State, where he had two first-degree felony charges of rape brought against him in 2012. Although he was acquitted of the first he pleaded guilty to a lesser charge of falsification and three years of probation after the second charge resulted in a mistrial due to a deadlocked jury. So, it's probably safe to cross him off New England's list, although he is extremely talented.
Sharpe played many of his home games inside Gillette Stadium and worked in a pro-style offense under coach Mark Whipple at UMass. Although he was not highly recruited coming out of Piscataway, N.J., a strong showing at the East-West Shrine game and during Senior Bowl week have vaulted him into the mid-round conversation.
He drew some criticism due to his small hands (8 inches), but said that's not a problem.
"As long as I can catch the ball it doesn't bother me at all," Sharpe said. "I played inside, outside, came out of the backfield and have experience playing in a pro-style attack, and I've been able to catch the ball so I don't worry about that stuff."
Sharpe leaves UMass as the school's all-time leader in receptions (277) and yards (3,486) and set a single-season mark last year with 111 catches.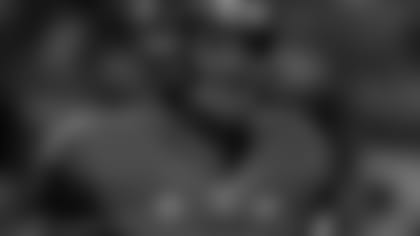 There are also a few late-round possibilities such as Arizona's Cayleb Jones (6-3, 215), Florida's Demarcus Robinson (6-1, 204), Stanford's Devon Cajuste (6-3, 234), Notre Dame's Chris Brown (6-2, 180) and Auburn's Duke Williams (6-2, 224).
Jones' father is former linebacker Robert Jones, who played in three Super Bowls with Dallas, and his uncle is former NFL quarterback Jeff Blake. Jones began his collegiate career at Texas but was suspended due an assault charge and wound up transferring to Arizona.
Jones says the adversity has helped him become a better player and he compares himself to another at-times troubled wideout.
"I think my style correlates with somebody like Brandon Marshall, and I love Brandon Marshall because of everything he's been through and the way he's in the NFL now and everybody loves him," he said. "That's a person I want to be like. He went through some stuff; I went through some stuff. I really admire him."
Another wideout with a troubled past is Robinson, although his issues are much more serious. He had four drug-related suspensions with the Gators and was in rehab for 45 days dealing with his problems. When he's focused his talent is evident as he caught 101 passes for more than 1,300 yards and nine touchdowns in two seasons.
There are a lot of different options, big and small, talented and troubled – sometimes both – for teams to choose from at wide receiver. The Patriots could use some depth and likely will look at some options to bolster a sagging unit that has struggled to find answers on the outside.
Figuring out where they might find such a solution obviously is easier said than done.