INDIANAPOLIS – The Combine is littered with confident players who aren't afraid to make boastful predictions. No position is stocked with more such individuals than wide receiver.
The so-called divas of football were on display on Friday and Texas blazer Marquise Goodwin was the first to make a bold statement – but he would not be the last. Goodwin calmly informed his attentive crowd that he intended to run the fastest 40-yard dash in Combine history, and also hoped to top the all-time list in the broad jump as well.
A short time later, West Virginia's Tavon Austin had no problem explaining how he patterns his game after Wes Welker's, only he felt he was quicker and faster than the Patriots slot machine. Oh, and he also declared himself not only the fastest player in the draft, but also the best.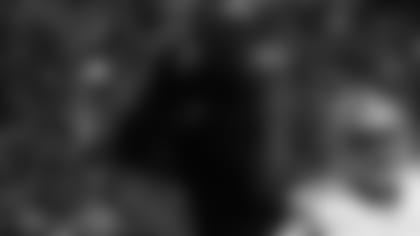 Soon thereafter Baylor'sTerrance Williams was asked about his penchant for running go-routes that required little more than straight-line speed. His answer basically boiled down to the following: when you know you're faster than anyone, why not?
Perhaps the most boastful was Tennessee Tech's Da'Rick Rogers, who was all too eager to accept comparisons to Atlanta's dynamic Julio Jones despite dealing with the aftermath of failed drug tests that led to his dismissal from Tennessee.
On and on it went for wide receivers around the tables inside the Faegre Baker Daniels Club inside Lucas Oil Stadium on Friday. But in reality, many of the confident words spoken were based in fact. This is a deep and talented collection of pass catchers, and they come in multiple forms with big, fast vertical threats on the outside, smaller, quicker options for the slot and pretty much everything in between.
"It's a good group; lot of productive players who have played in a lot of different types of offenses," Patriots director of player personnel Nick Caserio said of the wideouts. "A good mixture of players who have been productive for one year, two years, three years, so there are a number of good players at that position."
The Patriots could very well be in the market for a big-play wideout in the draft. It's been a position that has dogged the team come April during the Bill Belichick era. The team has tried to find receivers early (second-rounders Bethel Johnson, Chad Jackson) and late (fifth-rounder P.K. Sam, seventh-rounders Julian Edelman, Jeremy Ebert) and pretty much everywhere in between (third-rounders Brandon Tate, Taylor Price). Aside from Deion Branch and David Givens (second- and seventh-rounders, respectively, in 2002) the efforts have been spotty at best.
One thing Belichick has yet to do is use a first-round pick on a wide receiver. An argument could be made for one this year, even with an offense that led the league in points and is generally as productive as any in the league on a weekly basis.
One major factor at the position – and the team in general – is the status of Welker. He is scheduled to become a free agent March 12 when the new league is set to begin, and various reports indicate the Patriots don't plan to use the franchise tag on him. ESPN'sAdam Schefter said recently the team plans to allow Welker to explore the market, and if that happens it would seem that Belichick is prepared to begin life without his most productive receiver in the near future.
Even if Welker does re-sign, Tom Brady could use some help on the outside. Brandon Lloyd arrived via free agency last spring and turned in a decent season, at least statistically. He caught 74 passes for 911 yards and four touchdowns, but too often he seemed to disappear for stretches and often fell to the ground shortly after catching the ball. Big plays and downfield connections were few and far between.
As a result, the Patriots could be in the market for a young, field-stretching option on the outside to complement Lloyd's sideline prowess. Caserio says the team doesn't necessarily pigeon-hole players but prefers to evaluate the group as a whole.
"I think you have to look at the individual player and what they do well," he explained. "Receivers come in all different shapes, sizes and forms and all of them can be successful. I would say there are a number of things not only physically but then how they handle the volume of the offense, can they play multiple spots, can they move around, how's their learning capacity. So, that's a part of the process I would say as much as anything as opposed to how big they are or how they look."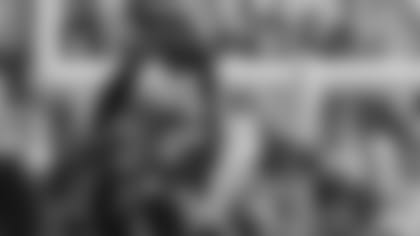 If Caserio decides to look for a big, fast option on the outside he'll have some options for his scouts to choose from. Cal's Keenan Allen (6-3, 210) isn't the fastest of the bunch but he is considered by most to be the best prospect. His combination of speed, size and strength make him an option on the outside and draws favorable comparisons to Green Bay's Jordy Nelson and Baltimore's Anquan Boldin.
"People have been doubting my speed but I've been working hard on it," said Allen, who suffered a sprained PCL that will prevent him from running until his Pro Day March 14. "I'm definitely disappointed I won't be able to run. I was hoping to run a 4.4 but I tweaked my knee a little while training."
Tennessee'sCordarrelle Patterson (6-3. 205), who said he met with the Patriots, is another potential first-round pick. His route-running is a bit raw, however, and he also said he felt like he needed some work in reading and recognizing coverages.
NFLDraftScout.com has two other players who could potentially go in the first round – Clemson's DeAndre Hopkins (6-1, 200) and West Virginia's Austin (5-8, 174). Austin is as dynamic as they come with some running back experience coming out of the Mountaineers spread attack.
"If we all lined up and raced I think I'd come out on top but I'm not really a 40-type of guy. I'm a game-type of guy," Austin said. "A lot of teams are looking for the type of player who can do multiple things on the field, and I think I can be that guy. I think I'm the all-around best player in the draft."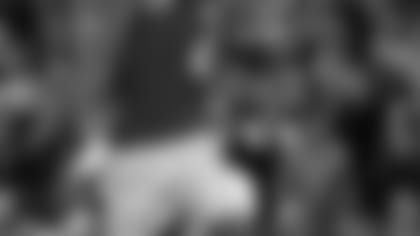 USC's Robert Woods (6-1, 190) is a versatile receiver who lacks the straight-line speed of some of the others but was extremely productive. He believes his work with the Trojans will be beneficial as a pro.
"I think my experience – I've been doing it for three years now," he said of his strengths. "I'd say my knowledge of the game -- I know every position -- my route-running ability, and my hands.
"I just want to be a big impact to a team, whether it's short passes, deep passes or just even a few catches every now and then for a first down. Whatever role a team wants me to play I'll enjoy playing and make the best out of whatever opportunity I do get."
On the other end of the spectrum from Woods is Baylor's Williams, a 6-2, 210-pound burner. He's an ultimate big-play threat who routinely ran past defenders en route to an NCAA-leading 1,832 receiving yards in 2012. That's the seventh-highest total in FBS history. He racked up 97 catches, 16 of which went for 30 yards or more and 34 of 20 yards or more. Both totals led the nation.
Another interesting big-play prospect could be Tennessee Tech's Rogers (6-2, 203). NFLDraftScout lists him as a potential second- or third-round pick, but his talent level would have him going in the first round. Three failed drug tests (all for marijuana) led to the end of his days at Tennessee and forced him to finish his college career at Tennessee Tech.
Rogers is extremely gifted but will have to prove he's not a problem child if a team takes a chance on him. To his credit, he did not shy away from the many questions he received on his character.
"Just getting my foot in the door is a blessing," said Rogers, who added he hadn't met with the Patriots. "I had three positive drug tests. You have to accept what you did, put it behind you and move forward and accept responsibility. I'm still working on that. I want to be the right kind of person you want on your team and in your locker room.
"I know they want to see, I know they want to hear [how I answer those questions]. They want to see if I've changed, if I've matured. Those are the things I've worked on since I left Tennessee. It was a real humbling experience for me. But God does his work and everything happens for a reason."
Texas' Goodwin (5-9, 179) and West Virginia's Stedman Bailey (5-10, 195) are slot options in the middle rounds. Bailey was far more productive but Goodwin's brash press conference and speed are sure to attract attention. He also wanted to make sure he wasn't considered a track guy playing football despite his Olympic pedigree as a long jumper.
"Tracks guys just have linear speed. I have proved I have more than linear speed," he said. "Track guys really are known to not be able to catch. I have good hands. I run routes. I get out of my breaks. I can run other routes than just running a nine. I'm tough. I have taken on hits. I have blocked. I have even got MVP for blocking in one game and I didn't even touch a ball that game. I don't think a track guy could go out there and get MVP for blocking."
Heading toward the later rounds there are several players who could be worth a look. Oklahoma's Kenny Stills (6-0, 190) has some NFL blood as his father, Ken, enjoyed six seasons as a safety while his uncle, Gary Stills, played for Kansas City and Baltimore. Stills came across as a mature, disciplined person and that no doubt shined through during his interviews.
South Carolina's Ace Sanders (5-8, 176) is another slot option as well as a dynamic punt returner while Virginia Tech's Corey Fuller (6-2, 197) is a late-bloomer who could represent value in the latter rounds. Fuller began his college career at Kansas on a track scholarship before transferring to Tech. His older brother, Vincent, played for the Hokies before enjoying a solid NFL career that included a brief stint with the Patriots last season. He also has two other brothers currently playing at Va. Tech.
Despite getting a late start as a receiver, and entering his senior season as the fourth option. Fuller climbed the ranks and turned in a productive season.
"I felt like I made a name for myself," Fuller said. "I'm tall, I can stretch the field vertically and I've worked a lot with (former Packers wideout) Antonio Freeman on comebacks and other routes. I think I can make an impact like Mike Wallace vertically."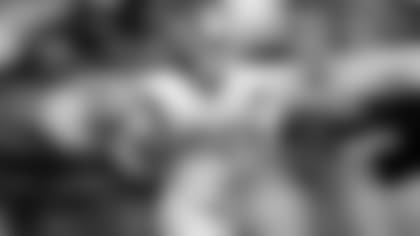 Elon'sAaron Mellette (6-3, 216), Florida State's Rodney Smith (6-5, 219), Duke's Conner Vernon (6-0, 193), Washington State's Marquess Wilson (6-3, 188), Syracuse'sAlec Lemon (6-1, 200) and Eastern Washington's Brandon Kaufman (6-5, 216) all have size to make plays on the outside and are projected to go late.
Kaufman, coming from FCS-level Eastern Washington, is looking forward to competing at the Combine against the best.
"It's huge. We get in this gear and we're all wearing the exact same thing. It doesn't say Miami, it doesn't say Florida State, it doesn't say Ohio State on anything. It doesn't say Eastern Washington on anything," Kaufman said.
"We're all athletes. We're all out here doing the same thing. I feel like now's the time to prove I'm equally as good or better than a lot of these guys."