As they begin yet another playoff drive with Saturday night's AFC divisional-round opener at home against prohibitive underdog Houston, the top-seeded Patriots will be embarking on the push for a league-record ninth Super Bowl berth, which would break the tie they currently hold with Pittsburgh, Denver and Dallas, all of whom have made eight trips to the NFL's grandest stage.
It would be the seventh Super Bowl berth of New England's Bill Belichick-Tom Brady era, and in searching for a new way to put the franchise's remarkable dynastic run into fresh historic perspective, it dawned on me that the Patriots took their first real steps toward their long stay at or near the top of the league 15 years ago this month, when that unheralded 2001 team beat the Raiders and Steelers in the playoffs en route to its stunning upset of the vaunted St. Louis Rams in New Orleans.
The Patriots' 16-season (2001-2016) stay in the league's upper echelon is a modern-day football miracle of sorts, coming as it has amid the leveling effects of the era of the salary cap and free agency, but it does have a fairly recent predecessor with eerily similar results in terms of success and longevity. It was 35 years ago this month that another dynasty was launched, with the upstart 1981 San Francisco 49ers shocking the football world in January 1982 by storming through the likes of the Giants and mighty Dallas on their way to the franchise's first Super Bowl title.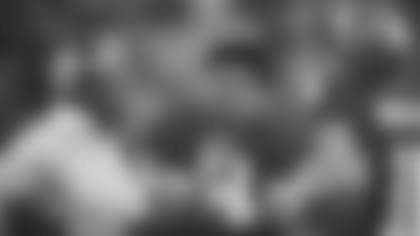 If you draw a line from those Bill Walsh-led 1981 49ers until the final season of the club's George Seifert coaching era in 1996, two years after San Francisco's fifth and final Super Bowl championship, you get another 16-year run of dominance that set the standard for excellence in the NFL. Comparing that earlier 49ers dynasty side by side with New England's - the two most successful teams of the league's past four decades - one is struck by how closely their historic runs mirror one another statistically, right down to the smallest of details.
As the Patriots open the playoffs in pursuit of their fifth Super Bowl ring, which would tie the 49ers and Cowboys for the second most ever, behind Pittsburgh's six, take a look at some of the extraordinary similarities in the achievements of the two franchises. To wit: 
The 2001-2016 Patriots have posted a 196-60 regular-season record (.766) in their 16-season reign; the 49ers of 1981-96 went 182-65-1 (.736), losing eight games due to the strike seasons of 1982 and 1987.
The Patriots and 49ers both earned 14 playoff berths in their 16-year runs, with New England claiming 14 division titles, and San Francisco 12. The Patriots have endured just two one-and-done playoff trips in that span; the 49ers four.
New England entering Saturday's game is 22-9 in the postseason (.710) in the Belichick era, while the 49ers went 20-9 (.690) in the Walsh-George Seifert era. Those 49ers made nine trips to the NFC title game, going 5-4, but winning all five of their Super Bowls. The Patriots have been to 10 AFC title games during this run, going 6-4, with a 4-2 Super Bowl record.
Both dynasties earned 11 first-round byes in their 16 seasons, and posted 15 double-digit win seasons. The 49ers went 3-6 in the strike season of 1982, recording the only losing season by either franchise in their collective 32-year glory eras.
Twenty years apart, on opposite coasts and in opposing conferences, what the 49ers and Patriots accomplished set them apart as the benchmarks of sustained contemporary NFL success. To dive into a comparison of the dominance built by the two coaching Bills (Walsh and Belichick) and the three Hall of Fame quarterbacks who starred for their teams (Joe Montana and Steve Young in San Francisco, slam-dunk future enshrinee Tom Brady in New England), I talked with four Super Bowl-winning head coaches who all had at least some tie to the 49ers of the past, and later competed against the Patriots of the present day.
Mike Shanahan, Mike Holmgren, Tony Dungy and Brian Billick all shared their recollections and observations of these two Super Bowl-era dynasties, lending their perspective on how we should view the long reign of the 49ers and Patriots. Which run was more impressive is, unsurprisingly, in the eye of the beholder.
[embeddedad0]"Hey, it's hard to win a damn game in this league, so if you've done what the Patriots have done - and this is hard for me to say - you've just got to go, 'Wow, that's special,' " said Mike Holmgren, the former Green Bay and Seattle head coach who served as the 49ers quarterbacks coach under Walsh (1986-88) and offensive coordinator (1989-91) under Seifert. "I didn't think I'd ever see another dynasty like the 49ers, with the way the NFL is set up with the draft and free agency and so forth.
"To have a team being able to dominate the way they've dominated is remarkable. They've figured out a way, and kudos to them, to somehow master the part about maintaining their excellence in the era of free agency and the salary cap while losing players. That's amazing to me. Look, I'm not a big Patriots fan now, but you've got to hand it to them, and I do."
Shanahan took over for Holmgren as Seifert's offensive coordinator in 1992, when Holmgren left to become the Packers head coach. He competed against the dominant 49ers when he was a Denver assistant and the Oakland head coach in the '80s, and then earned his first Super Bowl ring when 1994 San Francisco routed the Chargers in the Super Bowl. Later, as the longtime Broncos head coach, he was rare opponent who had a measure of success against Belichick's New England club, even knocking the two-time defending Super Bowl champions out of the playoffs in the 2005 divisional round.
"Be it going against Bill Walsh or Bill Belichick, even when I was a coordinator, you just knew you were going against somebody special when you went against them," said Shanahan, who most recently competed against the Patriots as Washington's head coach from 2010-2013. "Those are fun things to study, how those teams sustained that success.
"When you can put together an organization as well run as Walsh or Belichick built, you have a chance to stay on top for a long time. It doesn't surprise me at all what San Francisco did and for how long, given the way it was run. That program gave me the opportunity to have success in Denver, because we tried to emulate what the 49ers did and how they did it. And then with a guy like Belichick who knows what he's doing on both sides of the football, you're going to succeed."
Dominating a division and the continuity factor
But of course the Patriots and 49ers didn't just succeed. They dominated. Especially in their respective divisions. New England's 14 division titles from 2001-2016 have been won by a mind-blowing average of 3.4 games per season, with San Francisco's 12 NFC West titles just a tick behind at 2.9. The 49ers posted seven seasons of 13 or more wins during their dynasty era, with the Patriots racking up five such seasons, including this year's 14-2 mark.
Even the two seasons New England didn't win the AFC East or make the playoffs (2002 and the Brady-less year of 2008), they tied the champion Jets and Dolphins for best record, and lost out on tiebreakers. San Francisco's biggest division deficit in any season was one game - excluding the strike-shortened season of 1982 - and that only happened twice in 16 years.
The AFC East has belonged to the Patriots the same way the NFC West once did to the 49ers. They didn't just win their divisions. They owned them.
"This sounds like criticism of New England it's not, but you can't find three teams more (screwed) up over the long term than the rest of the AFC East," said Billick, the former Baltimore head coach and Minnesota offensive coordinator, who played with the 49ers in 1977 and spent 1979-80 in the 49ers organization, becoming a protege of Walsh's in the first two seasons of the coach's 49ers tenure. "From ownership all the way down, Miami, Buffalo and the Jets, they're just been a hot mess for most of the time, with constant turnover in coaches. How many coaches has Belichick outlasted in the AFC East since he's been there? (There have been 24 hired by the Jets, Bills and Dolphins from 2000 on, including Buffalo's hiring of Sean McDermott this week). How many coaches did Bill Walsh and George Seifert outlast in the NFC West? Taking nothing away from the Patriots, because they've been a great team. But can you name three franchises and ownership groups that have been weaker?
"You can't have a dynasty if there's someone else in the division that can threaten you annually. So to make this kind of run, it's a testament to the league as well, that you can have these singular dominant teams for that length of time without consistent challenges coming from within the division."
None of the Super Bowl-winning coaches I talked to waged closer hand-to-hand combat with the Patriots dynasty than Dungy, the former Colts coach who from 2002-2008 was fighting New England for AFC supremacy, including their three playoff matchups in 2003, 2004 and 2006. But Dungy also spent the 1979 season in San Francisco as part of his brief, four-year NFL playing career, which dovetailed with Walsh's first season with the 49ers. His vantage point on the dynasty comparison is rather unique.
"It's definitely harder to do what the Patriots have done, in the salary cap era, no question about it," Dungy said. "But it's an amazing achievement by both. I was there in San Francisco before the dynasty started, on that 2-14 team that Bill Walsh had in Montana's rookie year. And you could see flashes of his brilliance to come.
"But when you look at the two teams and the way they've done it, there are common denominators between them. In some ways, the 49ers and Patriots are very similar."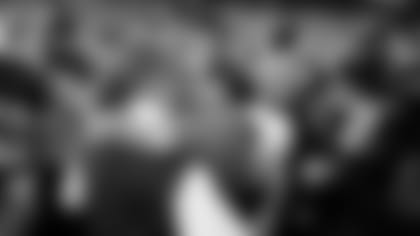 "No. 1 is you have an organizational philosophy of how we're going to do things, and that doesn't change," Dungy said. "With New England it's been easier because it's been the same person running it the whole time. The 49ers had to shift from Bill Walsh to George Seifert (in 1989). But it was the same ownership, the same general manager (John McVay) and George had grown up in the system and kind of kept it going. But you've got this overarching philosophy of the kind of player we want, how we're going to do things, and our offensive and defensive system is staying the same.
"The second thing you have is outstanding quarterbacking. New England has done it with one guy for those 16 years, and the Niners did it with two. But you had the same high efficiency quarterbacks who knew how to take care of the ball and could make clutch plays when you needed it, and that gives everybody confidence that you're going to be fine no matter what the situation is.
"And then the third thing that kind of goes under the radar is outstanding defenses. The 49ers defenses were very, very stingy in terms of giving up points, and same thing in New England. So the formula is kind of there and it didn't change, and they were able to get people to come and buy into it, whether it's star players like Randy Moss or LeGarrette Blount with the Patriots or Deion Sanders with the 49ers. They all buy into doing it the way it was done there. They all had to understand and fit into the formula that was already established there."
Will we ever see the likes of them again?
Billick gives the current Patriots dynasty the check mark over the 49ers in degree of difficulty, given their skill at constantly finessing the salary cap and churning the roster to their advantage, and staying on top despite the greater league-wide talent at the quarterback position. 
"The cap management goes into the column for Belichick, because we don't know what Walsh would have done in the cap era," said Billick, who in the late '90s wrote a book with Walsh that essentially served as a coaching manual. "I imagine he'd of done well and figured it out, but we don't know that for fact. So that gives Belichick a notch on his belt for being able to sustain it in a league that's certainly more built to challenge an incumbent's dominance with the cap, and the way it forces you to divest a little bit.
"And I'd make the point the Patriots have gone through more Hall of Fame-level quarterbacks today than the breadth of competition that San Francisco faced. They didn't face as many quality quarterbacks as the Patriots do these days. Guys like Petyon Manning, Drew Brees, Aaron Rodgers, Ben Roethlisberger. That's a germane factor in this."
The Patriots dynasty, now in its 16th year, has lasted over the course of 256 regular season games, or to think of that another way, one year's entire regular-season schedule. If there's a characteristic that defined both New England and San Francisco's dominance, the coaches say, it's that both teams rarely beat themselves. They were well-prepared, seldom fell victim to sloppiness or self-destruction.
"You knew when you played those teams you had to beat them, because they weren't going to give away games," Dungy said. "That's the key to how you go 13-3 or 14-2 and get those division titles and home-field advantage year after year after year. A lot of teams beat themselves three or four times a year. But if these two lost a game, it was because somebody played great and beat them. You felt like when you beat them, you really accomplished something. It wasn't because they had a bad day."
Holmgren's Packers beat Seifert's 49ers in the divisional round in 1995 and 1996, effectively ending Seifert's tenure in San Francisco. But his biggest win against New England came in the 1996 Super Bowl, when Green Bay knocked off the Bill Parcells-coached Patriots, five years before the Belichick-Brady dynasty was launched. His success head to head with Belichick was limited.
"You had to be right at the very top of your game to beat the Patriots," Holmgren said. "Bill always had his little ways. You'd get down in the red zone and line up for a big play from the 5 yard line and he'd call timeout. That's what he did. He wanted to see what your formation was going to be. He had his way of doing things and it was always a huge challenge to face his teams.
"Bill's an interesting guy. Before one of my last games in Seattle (in 2008), in my last year of coaching, we had the greatest talk, and I'm thinking, 'Where has this guy been my whole life?' But he's really good and he has his system. And he has Tom Brady, and you can make a case about that being the key."
How much longer can the Patriots keep their dynasty alive with the tandem of Brady and Belichick, and is this the year New England wins its fifth ring to tie San Francisco in the jewelry department? More importantly when it comes to the 49ers and Patriots, from a league-wide standpoint, will we ever see the likes of them again? Two teams with the ability to set the pace for so long?
"It's going to happen again some day, but it's going to be really rare," Dungy said. "But somebody's going to figure out how to do it. But it's hard. It's hard. Football isn't set up like that. So to me, those two are the anomalies. Dominance for that long, for 15 years or more, takes a lot of things to fall in place."