INDIANAPOLIS – The NFL is becoming more technologically savvy with each passing year with playbooks, game plans and virtually everything else now being store electronically in some fashion. So it only makes sense that the league is using more sophisticated measures to deal with what has become arguably its biggest problem – concussions.
The league put forth a short demonstration on Friday detailing an iPad application that will help team doctors diagnose whether a player has suffered a concussion. With Sports Illustrated's Peter King serving as the would-be injured player, officials showed how the system will work as King worked through several motions. The changes came about as a result of recommendations from the NFL's Head, Neck & Spine Committee.
The questions and treatments will not change, but the app will create a scoring system to determine if there are large discrepancies between a player's baseline score and his game day score. If there is a large discrepancy, it would indicate the player has sustained a concussion.
Seahawks team doctor Stanley Herring, a committee member, told the Associated Press that while it will help diagnose head trauma, team doctors still need to trust their observations and instincts, too.
Apparently Sebastian Vollmer wasn't the only Patriots starting offensive lineman to go under the knife this offseason.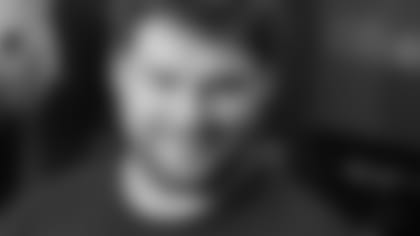 According to the Boston Globe, which cited league sources, right guard Dan Connolly had shoulder surgery last week. Connolly played started 14 games last season, missing time with back and concussion issues. The report indicated Connolly is expected to be ready for training camp this summer.
This news came a day after the Boston Herald revealed that Vollmer had knee surgery earlier this week.
This is only a (another) test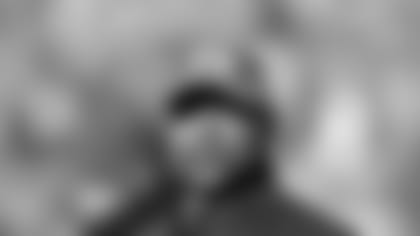 Giants GM Jerry Reese was also asked about the new test players are taking to better help evaluate their mental abilities. The new aptitude test, called the NFL Player Assessment Test, will not replace the Wonderlic intelligence test but will be used as an intended complement to the Wonderlic.
Washington attorney Cyrus Mehri and Harold Goldstein, an associate professor of industrial/organizational psychology at Baruch College, The City University of New York, developed the new test for the NFL.
Mehri told the Washington Post the test is "intended to look at things like motivation, psychological attributes, processing and applying information quickly, learning styles and what you might call 'football smarts.'"
The new exam is a 60-minute computerized test taken as part of the array of on-field drills and off-field measurements, tests, medical assessments and interviews in which they participate at the Combine. The new test was developed as an attempt to give teams' talent evaluators a more complete look at a player's mental abilities.
Reese was asked about his role in developing the new test.
"I didn't have a big role with respect to that. They called several GMs and asked what we were looking for with respect to testing psychological inventories, learning ability … things like that," he said.  "I don't want to share that with the media. That's private information what we look for."
Report: Dennard still in limbo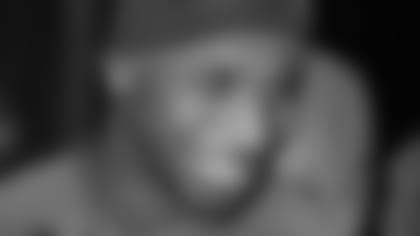 Greg Bedardof the Boston Globe reports that after speaking with several, league, team and player sources that "no one is sure what will happen toAlfonzo Dennard"** in terms of sentencing and league discipline following his guilty verdict in a felony assault charge earlier in the week.
Bedard says "Dennard did not plead out before trial because nothing less than a felony was being offered. He had zero to lose by going to trial and is expected to get jail time but will likely be out before training camp." He also adds that "despite the wording of the NFL's personal conduct policy, Dennard could initially incur a suspension from NFL commissioner Roger Goodell, though the NFLPA would fight back." Bedard writes there is a "gray area" in the league's personal conduct policy about whether the incident itself is the time marker, or is it adjudication?
This one could get messy of Goodell chooses to fight the NFLPA.
The NFL had 15 job openings this offseason between head coaches and general managers. None of those openings was filled by a minority candidate.
Reese, one of the few minorities to hold such a position, expressed some disappointment over that development when he addressed the media at the Combine Saturday morning.
"It's a little disappointing," Reese began. "I think there were some good candidates who had some opportunities and it just didn't work out this time. 0-for-15 … that … it is what it is."
Vernon an 'experienced' rookie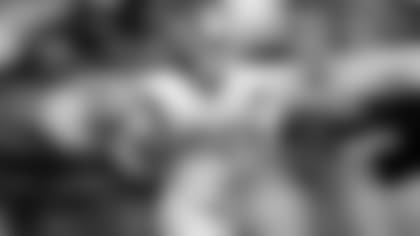 Every player who comes to the Combine wants to show NFL teams they have what it takes to succeed at the highest level. Few arrive having already experienced a taste of pro life.
Duke wide receiver Conner Vernon is one who has, and it was an experience he draws on constantly.
A little less than a year ago Vernon was catching passes from one of the game's all-time great quarterbacks as he prepared for his final collegiate season. Duke coachDavid Cutcliffe was Peyton Manning's mentor at Tennessee, and when the future Hall of Famer needed a place to work out as he prepared to return from his multiple neck surgeries, Duke was a logical place for him to turn – and Vernon was all too happy to help out.
Manning and Broncos slot receiver Brandon Stokley worked with Cutcliffe while Vernon added whatever he could to aid the process.
"Just to be able to work with a guy like that was something I'll always remember," Vernon said. "Literally, it was kind of surreal. Whatever he said you just tried to do it as best as possible. We did NFL stuff. We ran NFL depth routes to get him ready. People were doubting his arm at that point in time and catching the ball there was no doubts. We did it for a few days and just to see him work was really truly a great experience."
Vernon soaked up as much information as possible, trying his best to keep up with Manning's demanding work ethic.
"Everything they did was 100 percent. Seeing them work and seeing how they operated was something I took in just to know what it takes to make it at this level," Vernon said.
Vernon (6-0, 193) projects as a late-round prospect, but whichever team calls his name will know he arrives with more NFL experience than the average rookie.
The tight ends were among the first positional groups to go through the paces of the physical portion of the Combine and a few turned in solid performance. Notre Dame's Tyler Eifert, who is considered one of the top players at the position along with Satnford's Zach Ertz, ran a terrific 4.68 40-yard dash. Some feared his speed was lacking and he would have a tough time finding openings at the NFL level.
Rice's Vance McDonald, who projects as a second- or third-round pick, may have been more impressive. McDonald led the group with 31 bench reps of 225 pounds, and followed that with a 4.69 in the 40. Some were making comparisons between him and former Rice tight end James Casey, now with the Houston Texans. With those numbers perhaps McDonald will better his predecessor.
Former Indianapolis GM and constant Patriot rival Bill Polian took some time to speak with "Patriots Today's" Brian Lowe and had an interesting take on the growing popularity of the Scouting Combine. Polian expressed some concerns about the event's future due to the overflowing amount of media in attendance, which Polian believes could become a distraction for teams and their scouts as they work on evaluating the players. Look for more from Polian on "Patriots Today" on patriots.com.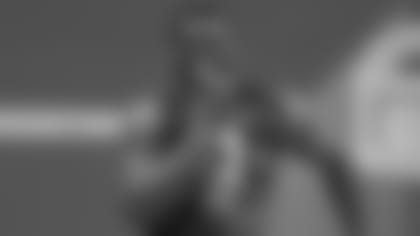 Terron Armstead, a 6-5, 306-pound tackle out of Arkansas-Pine Bluff, turned in an eye-popping 40 time of 4.71. He also posted a vertical leap of 34.5. To put that last number is perspective, it matched Cincinnati's wide receiver A.J. Green's jump in 2011.  Not sure if a tackle needs to be able to outrun or out-jump anyone, but Armstead is the 10th rated tackle on NFLDraftScout.com and is slated to go in the third round. … Alex Okafor, a 6-5, 261-pound defensive end out of Texas, is cousins with former Patriots linebacker Eric Alexander. Okafor is a potential first-round pick. … Defensive tackleT.J. Barnes, a mammoth 6-7, 369-pounder out of Georgia Tech projected as a sixth-round pick, is cousins with former Patriot tight end Fred Baxter. … Quarterbacks, wide receivers and running backs will work out on Sunday while defensive backs will talk, bringing an end to the media portion of the Combine.