The New England Patriots announced Romeo Crennel as their new defensive coordinator Thursday.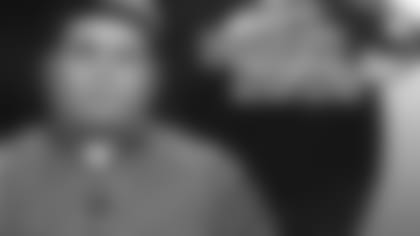 ]()
            Crennel, who held the same position with the Cleveland Browns in 2000, was announced as the newest addition to the Patriots coaching staff by Head Coach Bill Belichick. New England requested and was granted permission to speak to Crennel from Cleveland Wednesday. An agreement with Crennel was reached Thursday, a move Belichick felt improved the team.  

"By bringing Romeo in as our defensive coordinator we definitely got better today," Belichick said. "I have a tremendous amount of respect for Romeo, and I have a lot of trust in him."
Crennel and Belichick are very familiar with each other, having coached together with the Patriots, the New York Giants and the New York Jets. Belichick said their relationship goes back about 20 years, when Crennel joined the Giants staff under Ray Perkins in 1981.
"It is a close personal relationship and a close professional relationship," Belichick said. "People talk about my defensive system, but nobody has worked as closely in the system with me as Romeo has. We've been through an awful lot of games, workouts and practices. Of all the people I have worked with, I think I have the most history with him. It's a great feeling to know he is coming here."
The two were a part of the staff that led New England to the Super Bowl in 1996, when Crennel was the team's defensive line coach and Belichick was the assistant head coach and secondary coach. In addition to their strong history, Belichick said Crennel's track record with young defensive linemen was also a deciding factor.
"Through the course of his career Romeo has done a great job of developing younger defensive linemen," Belichick said. "We have a number of those on our team. We also have a number of young linebackers who will be involved in pass rushing situations, and he has done a great job of developing those guys over the course of his career. I just think that's something you can't do enough of in this day and age."
During their time together, Belichick and Crennel were a part of three Super Bowl teams, including two championship teams with the Giants. Crennel helped New England reach the postseason twice in four seasons from 1993-96, and the Giants reached the playoffs six times during his 12-year stint from 1981-92.
Crennel, who spent three seasons with the Jets as their defensive line coach prior to going to Cleveland, was considered for the Browns head coaching position after Chris Palmer was fired, but the job went to Butch Davis, the former University of Miami head coach.
In addition to the Crennel announcement, Belichick said that Pepper Johnson was going to coach the inside linebackers this season. Rob Ryan, who was the linebackers coach last year, will now focus on the outside linebackers.
For more on the Crennel announcement, check out the latest Patriots Video News Update available now on the front page of Patriots.com.