NFL Network analyst Daniel Jeremiah held a conference call with the media to preview the NFL Scouting Combine. We break down the highlights.
Opening comments on the Combine and Draft:
A couple of big-picture takeaways, you always start with the quarterbacks. It's really a fascinating -- it's a fascinating group because you've got tons of ability with these guys, but there are some question marks kind of. You begin with Joe Burrow, the best college season I've seen from a quarterback that he had this last year. The question that's there is what happened from last year to this year to see such a jump. And I think I've got a handle on that. But that's the question out there on him.
You've got Tua Tagovailoa with the medical situation, obviously a phenomenal player. And the next group, Justin Herbert has been a little bit up and down; Jordan Love, grade 18, Jake Fromm 19; and Jacob Eason with a lot of talent as well. It's an intriguing group of quarterbacks. But in terms of the depth and the talent in this draft, wide receivers and corners, especially the wide receiver group, as deep as I've seen.
I've got 27 wide receivers with top 3-round grades in this draft. And consider average 31 are taken. We had a max of 35 taken in, I believe that was in 2017.
So this is a really phenomenal group of wideouts. Not all those guys are going to go early. They'll end up spreading throughout the draft. But it's really a good group.
Really good at corner, really good at running back. When you look at some positions, maybe not quite as deep -- tight end, edge rusher and linebacker, just a little bit of a shallow group there.
We've got special player in Chase Young, who I think is the best player in the draft. And just overall a lot of storylines. The teams that need quarterbacks, they're clumped together -- five, six, and seven, Dolphins, Chargers, Panthers. And they're clumped together -- 12, 13, 14, with Raiders, Colts, Bucs. So how the jockeying for position takes place for the quarterbacks is going to be a lot of fun to follow.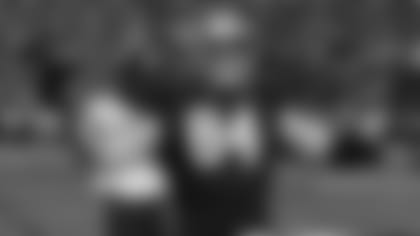 Patriots related questions and comments
Q: With the Patriots obviously having such a need at tight end this offseason, who in this class can you see as being a good fit for their offense?
DJ: Again, I think there's three. I think you can make a strong case for three of them with Cole Kmet from Notre Dame a big, physical -- he's the one, if you're saying, okay, who looks like Gronk and who kind of has that physicality to them, it would be Kmet.
Now he's not nearly as athletic as Gronk, but he's somebody with that big catch radius. He's tough to tackle. Big, physical and strong. He's good in the run game. He can create some movement there and help you.
So he's a nice two-way tight end there. And Adam Trautman, I haven't talked a lot about him today. But the kid from Dayton, he's 6'5", 250 pounds. Obviously a small school. Was a high school quarterback. Switches to tight end. Now his position coach at Dayton was also a high school science teacher.
This kid, he's going to just continue to get better and better. And the crazy thing is he's really polished. He knows how to set up defenders. He can separate. He's got wiggle. He wins a lot of 50/50 balls. He had a great Senior Bowl week. I thought he was outstanding there. I thought he was the best tight end down there, which it was a good group.
He's somebody I think for the Patriots give you a little bit more separation and athleticism at the position. And I can make a strong case for that. And Harrison Bryant from FAU, who was there at the Senior Bowl with him, talked about him earlier, but he's somebody who has got some burst and some juice. Real athletic, easy mover, better in the run game than I anticipated he would be. Not quite as heavy and not quite as big as Trautman and Kmet. But he's somebody, give him a little more athleticism in there.
So I think any of those three guys, I think any of the three would be great players. And if you want to go down around and you start getting into maybe more in that late two, into the third round, if you wanted to move tight ends like H-backs, kind of could do some fullback stuff if you wanted, there's the three names that I really like are Deguara from Cincinnati, who is really, really explosive and athletic.
Taumoepeau from Portland State, similar type players. And Hunter Bryant from Washington, who is, to me, a lot like a guy like Gerald Everett, if you've seen him play with the Rams. Those three guys are kind of riding together.
They're all 6'2" and a half, 245-pound-type guys, and that's that move tight end, that H that you're looking for to fill that role.
Q: Is there anything in particular you hope to see at the Combine from any defensive back who may be in consideration there in the first round?
DJ: There are two really good players. Starting with C.J. Henderson, I think he's the second best corner in the draft. I think he'll be the second one to go. He's just really explosive. He can play press. He can play off. He's real loose and fluid.
He shows the ability to play the ball down the field. Can be a little bit inconsistent there. The main knock on him is just tackling. He's just missed way too many tackles. That's kind of the flaw. But he'll put on a show in Indy. He's going to test very well, very athletic. And I think he'd be a good fit there, provides he cleans up some of the tackling.
And Xavier McKinney, I think McKinney is the best safety in the draft. I think you're going to like him more closer to the line of scrimmage. He can play high, but he's better when he can drop down and play in the box. And he's also, he's a great communicator.
And I had some scouting influences on me when I started that had come from New England. And Coach Belichick would always preach to those guys, you cannot win with a dumb safety. You've got to have an intelligent and good communicative safety. And I think that's what McKinney is to the point where they had so many linebacker injuries at Alabama they kind of played him down there in that nickel backer role and let him call the fronts and communicate.
That is a skill that he has there, and he is -- I think he's one of the safest players in the draft.
Q: When you look at Jeff Okudah and put a grade on him, where does that grade compare to some of the other cornerbacks, the top-end guys that have come out maybe in the last half decade or so?
DJ: He's way up there. I was just looking at that the other day. And the one that I had a higher grade on was Lattimore. I think that might be the only one. I mean, I've got a big grade on him. And he just does everything -- he does everything you'd want in terms of size, length, twitch, competitiveness, intelligence, ball skills, toughness, he checks all the boxes. I would say just beneath Lattimore, in terms of my college grade, if I have to go back and look at it, I don't know how many years that will go back, it's way up there.
As a player, when you're trying to figure out, okay, who does he remind you of, it's Gilmore, Stephon Gilmore, when he was coming out of South Carolina. He went a little bit later than he should have. Obviously Defensive Player of the Year, but we've seen what type of talent he has. And this kid has that type of ability.
On changes to the Combine
Q: I wonder what you think of the changes, some of the changes in the Combine that specifically dropping the number of interviews from 60 down to 45 and maybe some of the drill changes, anything significant there in your eyes?
DJ: I like what they've done with the drills. Getting a chance to go over that yesterday and look at what they're doing. Incorporating some of the changes in the game that we can see in some of these evaluation tools. They're going to do a smoke route drill where basically it's a quarterback, how quick can you catch, gather and fire the ball out, which is something you'll see, you watch any football game on a Sunday you're going to see that happen two or three times.
It's also going to carry over with the RPO stuff to be able to see that; how quick can you catch the ball from the gun and get the ball out of your hands? I like the red zone stuff they're doing with the receivers. I think adding more coverage stuff with the linebackers and really dialing in on that, I think, is great. I think having the backs do more in the passing game with some of the option routes and different looks you can get at them. I think all of those are real positive.
It's been long overdue to have our evaluation tools match where the game is. I'm encouraged by that. I think it's going to be a fun part of the Combine. It's going to be refreshing to see some of these new drills.
The one thing that's interesting, I've read all these stories about people leaving personnel at home and coaches not coming to the Combine. And I don't know how I feel about that because I think when you get a chance to be around the players, as many opportunities as you can get a chance to be around them and be in the room with them when you interview them, I think there's value in that.
Now, if you want to go back and watch the workouts at home or you want to go finish your interviews, if you're a corners coach or a receivers coach, I should say, and you finish up all the receiver interviews, and you don't want to stay in the building to watch the workout, I understand that because you can watch it all on tape.
But I think it's a lost opportunity if you're a coach and you don't get a chance to be in the room to be around these players. It's just another point of contact that I think can really help you.
With the changes, starting in the evening versus the morning and the mid-morning, I'm excited about it. It's going to be fun. It's going to be good for television because we're going to get more eyeballs, and it will draw more attention to the event.
I know talking to buddies around the league, they're just kind of skeptical. They just want to see how it comes together. It's all new to them. So I think you'll have a better feel for how they like it after we get through the week.
Q: I have a question more about the Combine itself. With the era of football we're in, there's so much more information coming to these teams, pro football-focused, player tracking, et cetera, et cetera. Where does something so basic like the 40 fit into the player evaluation now in the draft? Has the sort of era information changed what the 40 means to the teams as far as it's part of an evaluation of players?
DJ: I'm excited that we're starting to see some changes in some of the field testing. And I think the 40, the value in the 40 has been that we've just done it for so long that you can compare it going back forever to compare players and to have kind of that marker. So that's where the value is and I think that's where the hesitation is to change.
But with all the GPS stuff, with -- I think it's a Catapult System that all these NFL teams and college teams are incorporating all this GPS, I talked to more guys on the road this year, more scouts, that when you're going into schools, they're starting to get top speed, MPH acceleration/deceleration. They're starting to collect data on that with these guys, and they're going to eventually get enough of a sample size, they're going to be able to find out what really matters there.
And I hope I'm still doing this. I hope I'm still up there with Rich Eisen in the booth and we're talking about a guy that just ripped off a 24-mile-per-hour run instead of saying he ran a 4.32, whatever it is. I think that's where it's headed. And we can talk about just the explosiveness they had and the ability to decelerate.
I think that's going to end up being more valuable information. And I'm glad you mentioned with pro football focus, too, because I think some people think that you either are kind of a tape person or you're analytics or you want to put PFF in that category.
I personally have really enjoyed being able to incorporate a lot of PFF data that they collect with your evaluation. And I think instead of in scouting saying in a meeting when you say this guy drops too many balls and then you have the information there to say, well, he's got a 12 percent drop rate, they give actual data that's accurate, that is huge. And it's made scouting way more efficient as well.
There's the program now where you can tie in the video that you get, that teams get, which I'm fortunate enough to get that ties in with pro football focused data. So you can watch a guy drops a ball, I can watch all his drops for the year. How does a corner play the ball in the air?
I can watch every single target just like that of every time he was challenged down the field. The technology has made scouting so much better. And when you combine the technology and the data with groups like PFF and watching the tape, I think that's it's really exciting. I'm excited for where scouting is right now from where it's going.
Q: I guess just the big picture for you, you look at Baltimore and Kansas City. They've molded their offenses into really powerful forces with great offensive lines and good skill talent around their top quarterbacks. Just from talking to people, team officials around the league, do you get a sense for whether teams are valuing skilled position talent and offensive lines now any more than the other and has that changed at all in recent years?
DJ: I was talking to somebody about this a couple months ago. And I posed the question to them with the personnel director and said, tell me all the great teams with bad offensive lines and tell me all the bad teams with great offensive lines.
It's, like, at some point in time it's not complicated: The teams with good offensive lines you have a high floor every year. They'll keep you competitive, give you a chance to win each and every week. I don't know that offensive line has been more important than it is right now. When you look at the investment with these playoff teams, what they've done in the offensive line, it sticks out like a sore thumb.
So you better invest. That's with high picks, with free agents. But you need to take care of your offensive line. I think that's first and foremost.
And after that, you look on the defensive side of the ball, you're trying to find dynamic playmakers and the skill talent that's come in on offense is going to continue to get faster and more athletic, that's what the college game is and that's made its way to the NFL.
You better have linebackers that can run all day long and cover and you better have safeties that can be interchangeable, can play high, can play low, and can really run in range.
So I think it's what it's turned into. It's having good offensive line play. You want to have a couple of edge rushers and you better have speed everywhere else, that's kind of how you're building teams right now.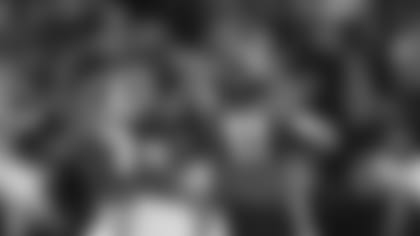 Q: Can you discuss the Georgia prospects? And then Jake Fromm, what he has to prove to the NFL scouts? And Andrew Thomas are the two that I'm most interested in.
DJ: Sure. I mean there's a bunch of them. I won't go through all of them but I think when you look at Jake, I had a chance to go visit with Jake and watch him work out. When you visit with him, you're immediately impressed just talking with him.
He's very mature. He's engaging. You can see how he's won over the locker room there at Georgia. He's going to be impressive when you get in the room and get on the board and talk Xs and Os, very sharp.
The knock on him, the concern has really been pure arm strength. When I've watched him, I've seen throws, I've seen him make deep outs from the far hash in the Florida game. You see examples of it, but there's other times where the ball hangs and the ball dies.
I think mechanically he can help with some things there to get his lower body more involved. And I know he's been down in Mobile, Alabama at QB Country working with David Morris and Daniel Jones is down there. He's starting to make progress there.
That's his challenge. I have him in that second-round range. And I don't think he's for everybody. But I think if you've got run-game defense and you want somebody to be efficient and make good decisions, I think that's who Jake is. When you look at some of these other players from Georgia, I have Swift as their top player at running back. He reminds me a lot of DeAngelo Williams when he was coming out. He's compact but he's got great patience, vision and quickness. He can really drop his shoulder and power through tackles. He's the first-round back, to me, in this draft.
Andrew Thomas, you mentioned the big left tackle, he's powerful, he's dominant in the run game. He can anchor in pass protection. He's very aware. He's just on the ground a little bit for me. That was concern, some of the balance issues.
I know some teams would like him to kick over to the right side, but I definitely think he's a first-round tackle. And you go through the rest -- Georgia has so many guys, all these linemen, Isaiah Wilson is intriguing because he's so big, 6'7", 340 pounds. He's a little bit stiff.
But he's got a lot of ability and you kind of go all the way down through the list. A lot of the other guys I think are day-three players.
J.R. Reed, the safety, is the only one I have yet to do. I've got about eight or nine safeties left to watch at least one of them. I'll get to him before we get to Indy.
Q: A couple tight ends I was curious about. Number one what jumps out to you about Harrison Bryant's skill set when you look at him? And then when you're assessing Brycen Hopkins how do you juggle the upside versus project equation with him?
DJ: Sure. Good question. When I look at this tight end position, I think there's really kind of, I have it with 1, 2, 3 guys right there at the top, where I have the same grades on Adam Trautman from Dayton, Harrison Bryant, who you mentioned at FAU, and Cole Kmet from Notre Dame. I think all those guys are in position to potentially be the first tight end picked. I don't think any of them are first-round guys.
But when I look at Harrison Bryant, they split him out. They use him all over the place. I was a little bit interested to see what he would look like in the run game. I thought the Senior Bowl he did a really nice job. Obviously athletic, can high point the ball, an easy mover. Kind of a Dennis Pitta type of player, I thought he was. And he did a good job blocking when he got to the Senior Bowl. I think he's in the mix to be the first overall guy.
And then when you look at Hopkins, he's real fluid. He's a clean route runner, but I just, man, there was a lot of drops when I watched him. So that was kind of my concern there. And you're going to need to continue to grow and develop as a blocker.
So I put him, literally the grade I gave him is a developmental grade which kind of puts him in the fourth-, fifth-round range.
Q: Could you just highlight a couple or three guys in the first-round conversation who aren't quarterbacks that maybe have the most to gain at the combine?
DJ: Most to gain. I'd give you one in Wirfs, Tristan Wirfs from Iowa. I think he's somebody that has a chance to be an All-Pro guard. And I know he's played tackle, he's played on the right and the left. And he's a good tackle. I think he can play tackle in the NFL. I think he has a chance to be an elite guard.
He's got some issues -- oversetting, that can be cleaned up a little bit. I just thought he'd be better if he had neighbors on each side. But in terms of having something to gain, if he goes out there and puts on an athletic show, which I've heard there's a chance he does, then he could kind of put that to bed and say, look, I am a tackle. I'm not sliding inside; that's what I am. I think he has a chance to help himself there.
I think you could go through a long list of guys with medical stuff, just to kind of show that they're healthy. But in terms of other on-field workouts, gosh, let me give you another name here. I'm anxious to see how big and how heavy K'Lavon Chaisson is from LSU. He's an explosive edge rusher for them and got better as the season went along, tore his ACL in '18. Then as you watched him through the season you started to see him really pick it up and get better. So I don't know, I've heard he played in the high 230s I've heard he could be in the low 250s now. So how big he is could go a long way in helping him.
And I think corner-wise it's always as I mentioned earlier it's big on the 40. So when you get some guys that maybe have a little bit of a question mark there, how fast are they going to run, I think you've got a chance to really help yourself, Kristian Fulton from LSU would be the prime example -- really solid, really good football player, just concerns about his deep speed, what does he run.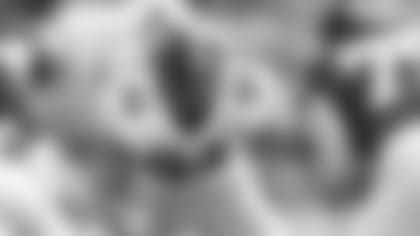 Q: I had a question about A.J. Epenesa, nobody had more sacks in Power 5 than he did in November and the bowl season. What is separating him from being a mid-first-round pick versus potentially a top 10 pick?
DJ: Well, I think it's going to be big to just see him and see him move around and see him test. He's a skilled, skilled rusher. And you noted how well he played at the end of the season. I really didn't see bad tape on him.
He just doesn't have -- he's not real real explosive when you watch him coming off the edge. He's big and powerful. He has great hands. He can flip his hips and finish. He's got a variety of hand moves.
I just -- so the guy has a high floor. You're not going to miss on A.J. Epenesa. Now whether or not you're going to get a 14 sack guy or eight or nine sack guy, I think that's the debate. But he's going to be almost 6'6". He's going to be around 280 pounds. And talking to some folks that have been keeping an eye on him in the training process, I have a feeling with a 10 at least, he might show he has more burst and more explosiveness than you might think.
If he does well there, I know he'll interview well. Everything I've heard from him from that standpoint is off the charts. So I think he's absolutely in the mix to be in the top half of the first round because he plays a premier position and he's a really good football player. I think he's a 1 -- I feel like he's a lock as a 1. And I think he's got a chance going through the process to find his way up into the top half of the first round.
Q: What do you think the perception is for Jacob Eason and all those other University of Washington guys? Does anything jump out to you about a Nick Harris or Trey Adams or Hunter Bryant? Do any of those guys make an impression on you?
DJ: Sure. There's some good players in there. When you start with Eason, teams are literally all over the map. And I talked to a team yesterday that has him as the second quarterback in the draft. So there's teams that really, really like Eason. And then you've got teams that have concerns.
Now, when I watch him, I see the big arm. You watch the Oregon game, you get really, really excited. There's a lot of good things to take away from that game. He's got some really good tape. But then he's got some bad habits where you get him off of his spot. He's got a bad habit of trying to wheel out, turning his back on the defense. That's something he's going to have to clean up, which is something you can fix. But that's one of the things to keep an eye on with him.
And then you just want to see him be a little bit of a playmaker, instead of just being a pure thrower. I want to see him create some plays and extend some plays there. That's the kind of thing with him.
I think he'll go in the first two rounds. Wouldn't shock me if he went in the first round because I know there's teams that really like him. I'm hoping to get a chance to visit him with as we go through the process of getting to know him better and see where that all goes. But there's a lot of ability with him.
When you look at some of the other guys from UW, Nick Harris, he's going to be a zone center. He's not -- he's 293, and it's almost an artificial 293. He's puffed up to get there. He's going to play lighter. But having been around Kelce with the Eagles and seeing him at a lighter weight just play at a very, very high level, that's what you're hoping you're getting with Nick. I think he's probably going to be a third or fourth round pick when it's all said and done. But just really quick first step, quick hands, great on combo blocks. You can pull him outside. He's really, really smart. Just when you get real heavy size over his nose, and we saw it at the Senior Bowl, he can get exposed a little bit. That's kind of the concern with him.
When you look at the tight end, the tight end is, he's explosive. I compared him to Gerald Everett when you're talking about Hunter Bryant. You flex him out, you can get him the shovels, get the ball in his hand, he's got big time YAC ability. Just has some concentration drops and some durability questions -- how healthy is he. I think that's something to keep an eye on. And then for a day three wide receiver -- and he might not even get picked because this is such a deep draft -- but I think there's a little something to Aaron Fuller late in the draft, who has just got some juice, can return punts. And I think he's kind of an interesting project-type receiver. I think it was Eastern Washington, had a nice one-handed catch in that game that seemed to pop to me and noted that. Said I don't hear teams talking about this kid but there's something there, he's kind of interesting.
Trey Adams, the tackle, it's all health. What's the medical going to say on him?
Q: Wanted to get your thoughts on a couple of Michigan guys. One, Josh Uche, I know he's projected to go 1 or 2, had a really good Senior Bowl. And a couple Michigan guys, Cesar Ruiz, Ben Bredeson and Donovan Peoples-Jones.
DJ: When you watch Uche, first of all he just plays really hard. That's the first thing that jumps out to you when you study him. He's eight and a half sacks, stands up, plays on and off the ball. Just really the motor is what jumps out to you. You can use him as a looper. He's a finisher now.
At 6-0-1-3 [phonetic], 241, you're, like, what do I do with this guy? Where do you play him? Can he play on the edge? I thought at the Senior Bowl, especially in the game, he was dominant in rushing. I know when you get in sub packages he can rush off the edge. And I think he's athletic enough that you could play off the ball on those early downs. So, I gave him a grade which kind of puts him in the third-round range. I think he's just a really good football player and I like kind of the edge that he plays with.
With Ruiz, I think he reminds me a lot of Travis Frederick when he was coming out. He's just firm and strong. He's consistent each and every game. He plays with great awareness. He doesn't have -- he's not the quickest afoot, but he does a nice job of latching on and running his feet on contact. And he's good on combo blocks.
To me he's a steady Eddie, high floor, know-exactly-what-you're-getting player who can get a chance to be a Pro Bowl caliber center. I'm a big fan of his. Donovan Peoples-Jones can play inside/outside. Really creative route runner. He gets off the line easy. Real efficient in his movement. You see an ability to make plays on the back shoulder balls. He's just not real dynamic, in my opinion, when I studied him. That's kind of the knock on him.
In a normal draft, he's probably a second-round pick. In this draft, he's probably a third or fourth-round pick, just because there's so much depth. So we'll see what he runs. He runs well, that could help him and maybe he gets back into the day two conversation and locks himself in there. But he's a really good player.
And Bredeson, I think, was the other one you mentioned. Obviously, you love the size. He's got some quickness. You see the strength, upper body-wise, the torque, there's an issue with me with some of his balance issues. He leans a little bit, gets tugged and pulled. And I thought he struggled a little bit changing direction at the next level.
I know some teams are a little higher on him. I have him as a day three pick. He has a chance -- he has a chance to develop into a functional starter, but there's a significant gap between him and Ruiz, in my opinion.
Q: I was going to ask you if you had 27 wide receivers with at least a grade of 1 through 3, can you tell me how many were Big 12 receivers and maybe give a rundown of some of those guys?
DJ: Sure. Well we start with CeeDee Lamb. He's my top receiver. He's outstanding. And I think we all know about that one, that's an easy one. I can go through just give you the names here and I can circle back.
CeeDee Lamb up there. I have Jalen Reagor from TCU, big time-time speed. And Mims similar to Tee Higgins at Baylor.
And I've got both Texas kids in there -- Duvernay and Collin Johnson -- they're kind of at the bottom of that group, but that's the guys I have there from the Big 12. So kind of just going through them.
When you look at -- when you look at who I think is the best receiver in the draft, CeeDee Lamb, he's just so tough. You can play him inside/outside. He wins 50/50 balls. He breaks a zillion tackles. The PFF numbers on that, I've got them floating around here, I'll have it at the Combine. PFF does a great job on that stuff, those types of stats, like forced tackles, broken tackles, he is way, way up there in those numbers. What he gives you after the catch is just outstanding. He's a really good football player.
With Reagor, he's somebody, I think one of the things people are trying to find in this draft is your version of Tyreek Hill. He's not as fast as Tyreek Hill, but he's going to run in the 4.3s, and he can take the top off coverage. You can use him on the jet sweeps, get the ball to him in the flat and just let him go. He can play over the top. The knock on him, he's got a good number of drops. So he's got to clean that up.
Denzel Mims from Baylor, I think he's got a chance to really end up being one of the best receivers in the draft. And we'll see where he ends up. But he's almost 6'3", 206 pounds. He's another one -- he wins at the line of scrimmage. He is just so smooth and athletic, he's got some acrobatic catches, a lot of contested catches, just real athletic. And after the catch, he's just kind of a slippery, smooth, make-you-miss player.
He's not the most physical player. But I think he's a second-round pick all day long with how he plays. We'll see where he ends up going and what he ends up doing, and the two Texas kids, Duvernay, one of the most productive slot receivers in the draft. That was a great move for him. I love the story when you do your homework on him and find out that the players went to the coaching staff and thought he should have been a captain in the middle of the season, so they ended up making him a captain. That says a lot about him and his work ethic and character.
He's got big-time track speed, another one. And he's going to be a bubble screen, fly sweep, just get him the ball and also help you as a kick returner. And Collin Johnson, he's like Goliath out there, almost 6'6", 221 pounds. He's a strider. He's real fluid, but he's going to have a little bit of a tough time just getting off press consistently, and I think when you watch the TCU game and see Gladney, who is a really good corner, he got into him a little bit there, he just has so much surface area that he gives up to DBs. He's going to have to continue to work on that. I thought he had a good Senior Bowl week.
And I think, in a normal year he's a third-round pick, but who knows where that could happen this year just because there's so many of these guys.
Q: I was just kind of wondering what makes Chase Young that once-in-a-generational talent and what can he do for the rest of the defense?
DJ: I think when you watch the last few games of the season, you can see the benefit that he has for everybody else up front in just creating one-on-ones. He draws so much attention.
And I feel like it's interesting because I've used the phrase "generational talent". When I say that, it's almost like people feel like it's a slap in the face to what Ohio State's done because when you look at the Bosa brothers and how good they are, he's in the group with those guys. I do want to clarify that.
He's the best player in this draft class. I actually had a little bit higher grade on Nick coming out than Chase. I had a higher grade on Chase than Joey. Obviously Joey has been a perennial Pro Bowl player; he's outstanding. But he's one of those type guys. And the impact he has, not only is he -- he's going to win his one-on-ones when he gets them, but he's going to create so many double and triple teams his way it's going to be able to let the other guys eat a little bit.
Q: What are your expectations for Tua's stock at the Combine? And how high do you think he, Herbert and Love all could rise between now and the draft?
DJ: With Tua, it's just medical. And it's not -- his stock is not going to be impacted by what gets out in the media, because what gets out in the media is going to get out for a reason. So I don't know that we're going to know where that's at. But I know that each individual team's doctors are going to get a chance to see him and find out what's going on there with the hip. And it's just different. A hip is different than a ankle and a knee. That's what obviously for good reasons concerns a lot of people. So you're going to get your doctors get a chance to see where he's at. He'll come to the recheck, get another look at him. I'm sure teams will want to bring him in and look at him even more there.
So that information I'll be surprised. The only reason that information will get out is if a team wants to get it out, hoping that somehow he would end up dropping. So that's going to be interesting to see what happens with him on the medical front. I don't anticipate we'll get many answers there.
But I do think that, provided long term health there's no concerns, I think teams would be okay if they said he has to redshirt for a year. He can't play next year. I think if you're picking up there and you're Miami, the Chargers, the Panthers, I know Detroit has even considered it, I think if that would not impact your decision. If they said he wasn't going to play year one but he would return to full health, I think if you like Tua that would not bother you at all. So that's the question with him.
And then with Herbert, that one's tricky. Teams are split. There's some teams that really like Justin Herbert and some teams are not high on Justin Herbert. I have him in my personal list down a little bit. I have him beneath Love and I have him outside the top 10 range. But when you look at the Chargers having a need there -- five, six, seven -- you've got Dolphins, Chargers, Panthers, that's kind of quarterback alley, I think there's a chance we see two of the quarterbacks go in those three picks.
And I think the third one will go somewhere in the next group when you're talking about the Raiders, the Colts and the Bucs, 12, 13, 14. You've got a quarterback at 1. I think we'll see two go between 5 and 7, and I think we'll see one go between 12, 13 and 14. So that's how I kind of see that shaking out.
Q: Assuming Derrick Brown, Kinlaw and Blacklock are the three interior linemen that go in the first round, what does day two look like for an interior defensive linemen, particularly the twitchy three technique-type guys?
DJ: I think there's some interesting names in that mix. I think Gallimore from Oklahoma -- wait until you see this guy test. I talked to him at the Senior Bowl. He's a fascinating story, growing up in Canada.
The kid was dunking at the age of 13. He'll put on a show at the Combine. He's going to run really fast. He's going to jump out the gym. So somebody that can get in a gap and get upfield and playing that scheme, he makes a lot of sense.
Madubuike from A&M, he's played more kind of a power knockback-style there at A&M, but I think he's more athletic. He's got a chance. I think Jordan Elliott is somebody that can play on an edge in that scheme and get upfield.
James Lynch from Baylor who played on the edge but I think is going to kick in. He's somebody else. He's got some first-step quickness. He's very productive. He could make some sense there. I'll give you one more, Davon Hamilton from Ohio State. He didn't get as many opportunities there because they were so darned talented on the front to really rush the passer. Usually he was congratulating Chase Young after he just got off the quarterback because he got there so fast.
But this kid's got some upfield ability. He showed that at the Senior Bowl. I think he'll be a better pro player than a college player. I think he's probably more in the third-round range, but he's somebody that can get on an edge and get upfield.
Q: I wanted to get your thoughts on Cam Akers, the running back. How do you view him with the rest of the running backs in the rest of the draft?
DJ: He's talented. I've got him -- I broke down the running backs coming into this Combine. I had them in different tiers. He's in my second tier.
I had Swift, Edwards-Helaire and Dobbins in my top tier. And I have Taylor and Akers, Taylor from Wisconsin and Akers just right below that. He runs really hard. Obviously his five-star kid. All the accolades coming into school. But use him in some wildcat stuff. He runs through contact. He's strong. He can catch the ball out of the backfield. He's got good patience. He'll press and bounce. He's got a good feel for that. He doesn't -- I don't believe he possesses that elite-elite top speed. It will be interesting to see how he runs there in Indy. But if you told me four years from now that Cam Akers ended up being the first or second best back in this draft, I would not be surprised at all.
I think he's really talented. And I think he's got a chance to start getting more in the conversation. They just weren't any good, Florida State wasn't any good. And sometimes when you're a player that's on a team and a program that's in a place that that program was at last year, he had all the reason in the world to shut it down and he didn't do it, which told me a lot about him as a competitive kid. I think teams like him as well. I think he's a really good football player.
Q: You were just talking about the 40. I wanted to ask you about Henry Ruggs and just your evaluation of him overall and how much do you think, an impressive showing, record-breaking showing even. 4.2, 4.21, could do for his draft stock next couple of months?
DJ: Everybody's talked about who will be the first receiver taken, is it going to be Jeudy or is it going to be CeeDee Lamb. I actually -- I firmly believe Henry Ruggs is in that discussion. I think it's a three-man race to be the first receiver.
I think he's going to absolutely fly. Everybody knows it's coming. He's still going to do it. I think the second number will be a 2. I don't know what the third number will be. But he's the closest thing to Tyreek Hill that I've seen, since Tyreek Hill entered the league. And just looked like he's been on a different speed than everybody else. This kid does the same thing. He's so sudden off the line of scrimmage. It's instant death for corners. He's just by them and it's over. You can use him on the jet sweep stuff. You can use him on kickoff return. I love watching him as a gunner on punt. Shows just how tough he is. And the thing that nobody talks about, the production for these Alabama kids, it's all somewhat limited because it's the best wide receiver corps I've ever seen in college football, because as good as these kids are with Ruggs and Jeudy, when you watch 17, Waddle, who wasn't draft eligible, that dude is a freak. He can fly. DeVonta Smith, a lot of us were surprised he didn't come out. He's a burner. Four legit first-round players at the receiver position.
Some of the production doesn't blow you away, but Ruggs only dropped one ball. A lot of times, when you get these speed guys, you get inconsistent hands. This kid's got great hands and he can fly. Now, he's not nearly as polished when you're talking about his teammate Jerry Jeudy as a route runner. I am willing to bet if you went and polled the 32 defensive coordinators in the NFL, gave them the video of the top three receivers, said which of these guys do you not want in your division, I would be willing to bet a lot of money that Henry Ruggs would get the most votes. That's the guy you do not want to face. That's why I believe it's not over who will be the first receiver. It's not a two-man race; it's a three-man race.