The NFL scouting combine is the first big event of the offseason and will gives teams and fans a chance to take an early look at the next generation of players.
It's shaping up to be a fascinating offseason for the Patriots. Aside from the future of Tom Brady, there are a number of other needs to address, especially of the young and cheap variety that come in the draft and rookie free agency. On the defensive side of the ball there's a big need for a new youthful core, one the Patriots should be seeking out in Indianapolis, not to mention a potential successor to Brady.
Here are 10 players to keep an eye on, those who are excellent fits or have been often connected to the team in various mock drafts.
Laviska Shenault Jr. – WR, Colorado: Shenault could be limited at the combine with a groin problem that bothered him all season but won't require surgery. He's a personal favorite and my current mock draft pick for the Patriots given his versatility and run-after-catch ability. He played all three receiver spots at Colorado, something that must intrigue the Patriots, who ask the same of their receivers, but also has experience taking end-arounds and direct snaps. His combination of size, speed and strength make him a potential game-changer once he adjusts to the NFL and refines his route work.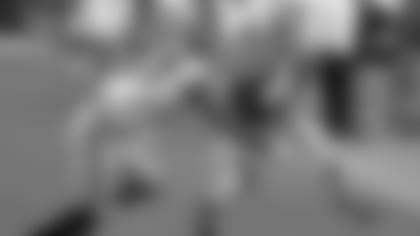 Van Jefferson – WR, Florida: The son of former Patriot Shawn Jefferson, Van has the kind of polish you'd expect from the son of an NFL wideout. He can also play multiple receiver roles, but his strength would be from the slot, where his nuanced route running could be used to his advantage. A mid-round selection, Jefferson has good size and skill to give the Patriots offense an injection of what they were missing in 2019.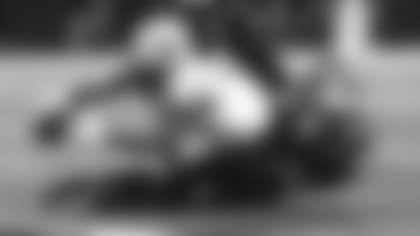 Brandon Aiyuk – WR, Arizona: Aiyuk brings both kick and punt return experience with his quick feet and ability to make plays in the open field. He was an injury flag at the Senior Bowl and that could impact his combine availability, but Aiyuk is a good post-first-round fit for the Patriots as a complimentary piece in the offense. His return ability alone would bring instant value.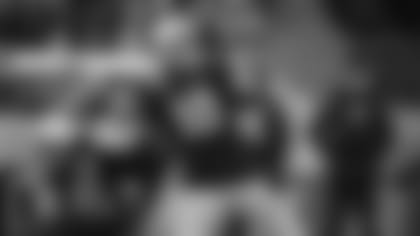 Jacob Eason – QB, Washington: A big, strong-armed quarterback who can sling it from Washington, not mention with the last name Eason, should bring back a couple different memories from Patriots past. Eason was recently mock drafted to the Patriots by Mel Kiper Jr. and is likely the best of the second-tier quarterbacks but is he really worth a first round pick? The pocket passer will be looking to solidify his draft status at the Combine. Showing nice short-range touch will be a big key for him in passing drills.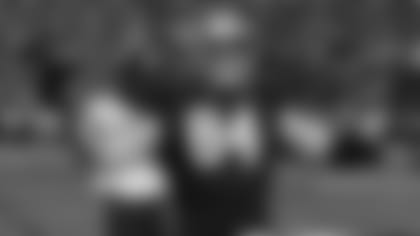 Cole Kmet – TE, Notre Dame: Perhaps the only tight end with a realistic shot at the first round, Kmet has the size and route running ability to project as a two-way Y tight end in the NFL. He's still far from a polished product, especially as far as in-line blocking goes, but is at his best running in space. With some experience he could develop into an every down tight end for the Patriots. At a critical position of need, Kmet cannot be ignored.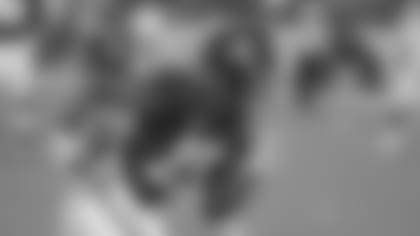 Xavier McKinney – S, Alabama: The need to find the next safety core is a big one for the Patriots this offseason, even if they bring back free agent Devin McCourty. If McCourty walks, McKinney could be a suitable replacement with the ability to play either safety spot at a high level. Projected as an early starter, McKinney might be slightly better on the back end where his range and ball skills will be put to use.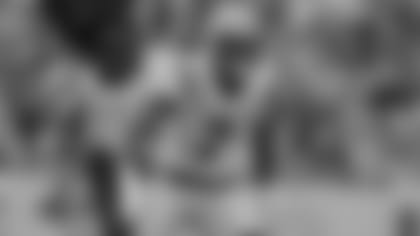 Grant Delpit – S, LSU: If McKinney is a little more Devin McCourty, Delpit is a little more Patrick Chung, with aggressiveness to spare as a physical run defender. After battling a high ankle sprain in 2019, Delpit's stock dropped a bit, but when fully healthy he could be an ideal strong safety/big nickel defender who could carve out an early role and eventually replace Chung.
Terrelle Lewis – Edge, Alabama: Lewis has popped up in a couple Patriots mock drafts and it's easy to see why as the long-armed edge player is another solid fit from Alabama at a position of need. He does bring injury concerns after missing most of 2017 and all of 2018, and that lack of experience has him less polished than you might expect from someone off of Nick Saban's defense. But that means he's an ascending player and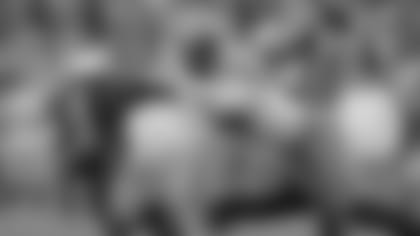 K'Lavon Chaisson – Edge, LSU: Chaisson is all over the place on mock drafts, only occasionally falling to the 23rd pick, but there's no denying he'd be an impact player on the Patriots defense. With ideal size and length for a standing OLB spot, Chaisson's specialty right now is his pass rush, but as a well-respected leader on one of the best defenses in the country, he has the intangibles to develop into a well-rounded, every-down player.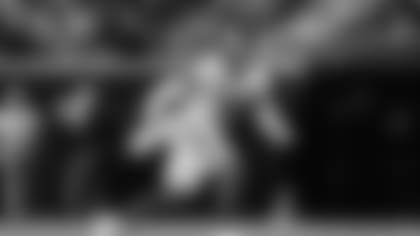 Kenneth Murray – ILB, Oklahoma: The Patriots need for speed at the second level of their defense has been apparent for a couple seasons now, and Murray would give the linebacker corps a full injection of speed. That speed can get him in trouble, but as he learns to adjust to the NFL game and do his job within the defense, that speed can be put to full use. His sideline-to-sideline range would give the Patriots a critical boost against teams like Baltimore and Kansas City.