With just over a month to go until free agency, the Patriots will be getting their ducks in a row in the coming weeks, preparing to build their roster for the 2020 season. While Tom Brady's status is eclipsing just about everything else, it would be easy to forget about the rest of the roster that will be left with significant holes once the new league starts.
Besides Brady, notable players like Joe Thuney, Kyle Van Noy, Devin McCourty and Jamie Collins will all be looking for new deals. Any potential departures would significantly alter the team and require either a corresponding move to fill the open spot on the depth chart or the expectation that a younger player will make a leap and take on a larger role.
Let's countdown the needs and how the Patriots could choose to fill them, whether it be a veteran free agent, a rookie draft pick or an in-house candidate.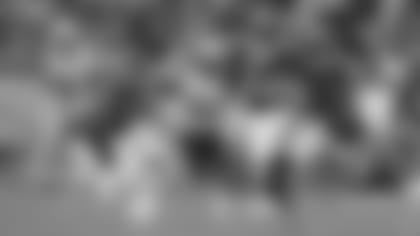 8. Special Teams
There's a lot to unpack with the special teams this offseason with Matthew Slater and Nate Ebner both headed for free agency, while Stephen Gostkowski is coming off an injury and counting for more than $5 million against the cap. Elandon Roberts and Shilique Calhoun are two other players who were consistent "teams" performers that will be looking for new contracts. Add in middling punt and kick return performances in 2019 and there's a lot of places the always-special-team-conscious Patriots could look to improve in 2020 and this also comes as the team looks to replace special teams coordinator Joe Judge.
How to fill the needs: Internal re-signings and Draft - With Justin Bethel in the mix, Jake Bailey coming off a fantastic rookie year and Brandon King expected to return from a season-ending injury in preseason, there are some strong pieces in place. Slater and Ebner are more valuable to the Patriots than elsewhere and should be manageable to re-sign. Will the team look for their next kicker in the draft? That might be the most significant question facing the special teams.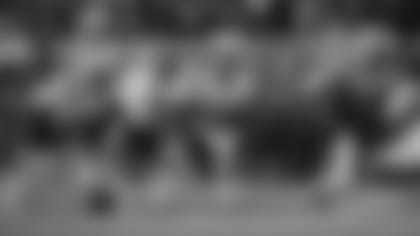 7. Offensive Line
Joe Thuney and Marshall Newhouse will hit free agency and it's expected Thuney to cash in elsewhere since the cap-strapped Pats already gave Shaq Mason a sizable deal. Thuney would be a sizable loss but if there's one position that isn't a huge challenge to fill it's probably guard. 2019 rookie Hjalte Froholdt didn't look ready to step in and play last summer before going on injured reserve while Najee Toran from the practice squad adds some additional depth. Newhouse stepped into a tough situation having to start multiple games at left tackle, but was solid as a swing backup and third tackle. Marcus Cannon still has two years of his deal left, while there are questions about where Isaiah Wynn fits best and whether David Andrews can return. Really, Shaq Mason at right guard is the only thing set in stone at this point. The best case scenario? The team just needs to replace Thuney and Newhouse as the swing back up. The worst? They decide to slide Wynn inside and cut Cannon while Andrews is unable to return to the field, requiring three new tackles along with a new center.
How to fill the needs: External free agency and Draft - There should be a good chance to find a guard in the draft, possibly one who could step right in and start like Thuney did after being a third-round pick. Building tackle depth should be a priority as well, though second-year player Yodny Cajuste is intriguing. By the draft the team should have more clarity along the o-line and that's likely to be where they do their most team-building at the position.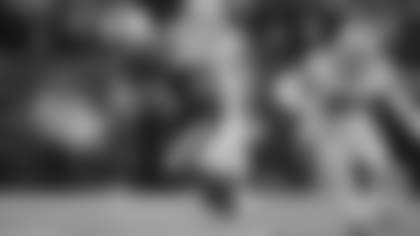 6. Wide Receiver
Despite the drumbeat to get Brady new weapons, the team will return nearly all their top targets from last season, including 2019 first-rounder N'Keal Harry. Phillip Dorsett is the only free agent of the group. Those targets weren't good enough last season and while improvement from Harry, Mohamed Sanu and second-year receivers Gunner Olszewski and Jakobi Meyers should be expected, adding more dynamic receivers still seems like a must. The approach to filling this need depends heavily on Brady. If he returns his preference for veterans is clear, but those aren't as cost effective as rookies and the team has limited money to spend this offseason. The 2020 draft class is stacked with all kinds of receiving talent, so regardless of Brady, grabbing one or two of those seems imperative, especially an inside receiver who can take some of the heat off Julian Edelman who will be 34 this May.
How to fill the needs: Draft and external free agency - Expecting a splash signing like Amari Cooper or AJ Green would be asking a lot, as the team will likely have to focus on the mid-range free agents if they're going to give Brady his weapons. Tapping a couple of the talented rookies coming out in the draft would be good for the cap and in the better long-term interest of the team, but will that please Brady? This need is heavily connected to the G.O.A.T's 2020 status.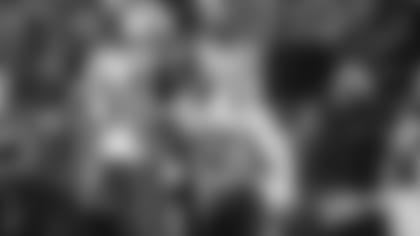 5. Safety
Devin McCourty's status as a free agent is surprisingly under the radar. He's been the glue on the back end of the defense for five Super Bowl appearances and if he walks in free agency the impact can't be understated. The team wouldn't be dead in the water, with three veteran safeties in Patrick Chung, Duron Harmon and solid 2019 contributor Terrence Brooks capable of keeping the secondary together. But even if McCourty returns the position group is getting old and could use an injection of youth and skill. Grant Delpit of LSU and Xavier McKinney of Alabama are popular mock first-round draft picks and though Delpit is more in the Chung mold and McKinney is more McCourty, both would make a ton of sense. Preventing the kind of turnover that left the pass defense high and dry in 2010-2011 is critical.
How to fill the needs: Draft and internal free agency - There are a lot of good prospects in the draft that fit both safety roles. Ideally bringing back McCourty and adding a rookie to apprentice with the three veterans would be best for continuity and the future of the defense while also giving the team some insurance that they didn't have last year when Chung was fighting injuries.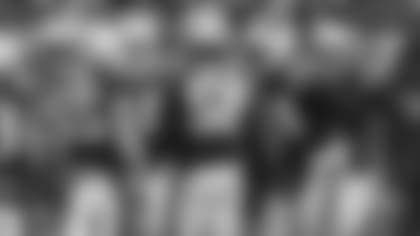 4. Linebacker
The Patriots benefited from having two athletic and versatile linebackers in Kyle Van Noy and Jamie Collins but both are due to hit free agency along with thumping role player Elandon Roberts, while the third starting linebacker Dont'a Hightower will turn 30 this year. With a monster 2020 schedule that will take the Patriots through the iron of the NFL, maintaining that level of athleticism and versatility is imperative for the defense. Ja'Whaun Bentley could be a candidate for a more significant role as Elandon Roberts hits free agency, but failed to pop like he did in limited action as a rookie in 2018. John Simon, who played as both a defensive end and outside linebacker, and Chase Winovich, primarily used as a designated pass rusher, had good years in 2019 but are either ready to be three-down players? This group largely defined the impressive start the defense got off to last year, but Van Noy and Collins faded down the stretch, symptomatic of the entire defense. They tacked back toward more odd fronts in 2019 and seem to follow their players lead schematically, but what comes first with a mostly blank slate that's badly in need of young athletic talent? If they can't restock the linebackers will they return to even fronts with four-man lines? Their personnel before the draft or free agency seems more suited to that scheme.
How to fill the needs: Draft, internal and external free agency - Length and athleticism on the edges and sideline-to-sideline range in the middle are the desired adds, and while Van Noy seems headed for greener pastures, Collins and Roberts remain question marks and could return. Linebacker has long been a signature position of Bill Belichick's defense and it would appear that this group is headed for a makeover in 2020 where no stone will be unturned.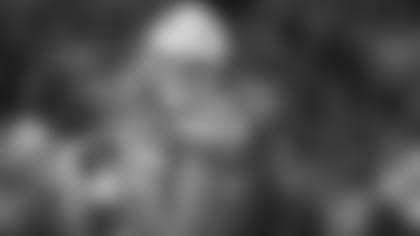 3. Tight End
Year One AG (after Gronk) was not a good one for Patriots tight ends. Ben Watson, Matt LaCosse and Ryan Izzo combined for just 36 catches and two touchdowns. Watson is now likely headed to retirement and while LaCosse and Izzo will return and can be expected to improve, the need for a threat at tight end is glaring and the quickest way to upgrade the offense. But it's an extremely difficult position to fill. Players like Gronk who can dominate in the running and passing game are nearly impossible to find. Hunter Henry is a popular free agency fit but the Pats would have plenty of competition for his services and that's if the Chargers don't franchise him. Gronk 2.0 (or Gronk himself for that matter) isn't likely to appear but it won't take much to upgrade the position this offseason.
How to fill the needs: Draft and external free agency - A reasonable plan would be to find a solid veteran blocking tight end in external free agency then pounce on one of the many receiving-skewed tight ends in the draft. It's a piecemeal effort, but it would give the team more options than they had in 2019 and potentially give them a new dynamic threat that would have a chance to develop into a more balanced role.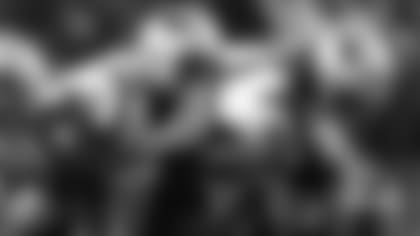 2. Defensive Line
With Danny Shelton (UFA) and Adam Butler (RFA) looking for new deals, two big pieces of the Patriots undermanned defensive front could possibly depart. Both are candidates to return but the team still would need to add some better depth, especially to help stop the run. With all the uncertainty at linebacker and defensive line, the team could re-evaluate how they want to deal with the variety offenses they'll face in 2020, from the unique rushing attack of the Ravens to the explosive passing attack of the Chiefs and everything in between. Lawrence Guy is an ideal player to build around but after him what should they look to add? A massive space eater like Shelton? Or more penetrators like Butler? The defensive line has always been a key to Super Bowl contention and a new foundational player would be ideal.
How to fill the needs: Draft and internal free agency - Shelton took great strides in his second season and is still young, with his experience in the system he makes the most sense of the free agent market unless the team is ready to spend significant money on someone like DJ Reader. The team should be able to retain Butler on an RFA deal or perhaps a long-term deal would make the most cap sense. That would leave just one or two spots to address in the draft, while Byron Cowart challenges Dietrich Wise for a rotational backup spot. Making a splash in the draft on a big, young interior player would be a great building block for the future of the defense.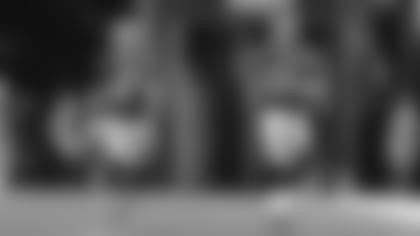 1. Quarterback
No surprise here, with Tom Brady set to hit free agency for the first time in his career it puts the most important position in football in the uncertain category for the first time since before Drew Bledsoe was drafted. There are two paths the team could take, and their choice will drastically impact their approach to free agency and the draft. Without Brady the pressure to add immediate-impact players is decreased and the limited cap space can be spread around. With Brady back the focus on "win-now" becomes everything.
How to fill the needs: Re-sign Brady or throw it all against the wall - If Brady walks the team should kick the tires on every quarterback they can. Jarrett Stidham and Cody Kessler are already locked up, but adding a rookie and maybe even another veteran backup makes sense. It's unlikely the post-Brady Pats will just hand someone the starting job before training camp and the advantage is that the coaches and system are well-established and in place. Someone could blossom under the ideal conditions, though the pressure of coming after no. 12 will be immense. If Brady's back, let's roll for number seven even if it makes restocking the defense a tougher task.