After getting the weekend off the Patriots went back to work on Monday morning wearing helmets and shells as Bill Belichick created a variety of situations for his team. With the Carolina Panthers set to hit town Tuesday for the first of two joint practices, the pace was a bit lighter in Foxborough in preparation of a pair of heavy workdays.
Both players and coaches are looking forward to working against another team, even more so than the preseason games themselves. Belichick explained how the benefits of the controlled environment of the practices can sometimes outweigh the games.
"In some respects, you do," Belichick said when if his team gets more out of the joint practices. "We had a couple of great situations come up in the game against the Giants: The Giants got the ball at the end of the half and they were backed up, and they drove the ball and got it around midfield and then they couldn't quite get into field goal range and ultimately had a Hail Mary situation at the end of the half that they ended up scrambling on.
"Same thing at the end of the game: We took the lead, they came back. A lot of our players obviously weren't in there in those situations. The great thing about practice is our players get more opportunities at those situations, especially guys that probably have a higher chance of being in there during the regular season than were in there at those two points in the Giants game, as an example."
Specifically, Belichick pointed toward individual matchups and schemes as reasons for the work against an opponent being more valuable than normal practice.
"We've been working against each other for a long time, so new individual matchups, schemes are different," Belichick said. "We'll see some different X's and O's, but also maybe techniques on the way guys pass rush or route running or things like that. And, I would say, less predictability of practice. We kind of know what's on the other side of the ball and what we can and can't do. Some things we aren't going to see from the opposite side of the ball. With a new team, everything's kind of new, so it keeps you on your toes and forces more communication and more awareness, and we need that."
Many of the players and assistant coaches expressed similar sentiments with regard to the Panthers visit. After roughly three weeks of working against each other, there was some excitement to switch things up a bit.
But first, the Patriots needed to "clean up some things we need to work on" and the team spent two hours working on a variety of situations on Monday. Belichick typically set the scenario and the team did its best to execute on both sides of the ball.
Although the tempo wasn't at an all-time high, there were some signs of offensive rhythm that has largely been absent from most practices. Using a number of personnel groupings, Mac Jones was able to execute in a variety of situations. He used Jonnu Smith on bubble screens, got the ball to Hunter Henry down the seam and connected with Nelson Agholor and Jakobi Meyers on a couple of occasions.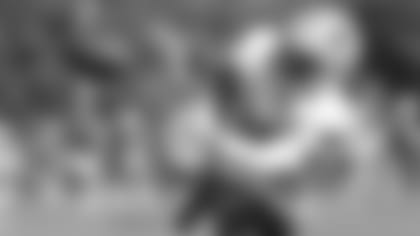 Agholor turned in a couple of highlight-reel, one-handed catches later in practice as he continues to get open consistently during the 11-on-11 work.
Overall, the offense appeared more crisp than what has been the norm.
With the Panthers set to invade Foxborough on Tuesday, here are one man's observations from Day 12 of Patriots training camp.
*The absentee list grew on Monday following the preseason opener last Thursday night. Rookie Andrew Stueber remains on NFI while Malcolm Butler, Cody Davis, Joejuan Williams, Bill Murray, Justin Herron and Isaiah Wynn weren't spotted during the practice. Herron and Murray were banged up in the fourth quarter against the Giants, and although both walked off under their own power it's possible they're dealing with the aftermath of those injuries. Wynn missed the Giants game and has now been absent for three straight practices. Not good for the projected starter at right tackle.
*The Patriots re-signed defensive back Devin Hafford and he was on the field wearing No. 43. The undrafted rookie out of Tarleton State was briefly with the Patriots earlier this offseason before being released. He saw some reps in the secondary later in practice.
*Yodny Cajuste once again took Wynn's place at right tackle with the top group. Arlington Hambright, who has received many snaps at both guard spots this summer, saw some reps at left tackle with the second group. He also served as an extra tight end with the first unit in a short-yardage situation.
*Jabrill Peppers saw his most extensive work this summer. He got plenty of reps in 11-on-11 work at safety and was active throughout. He came up with an interception off a deflection late in practice in the red zone.
*Jonathan Jones continues to get looks as an outside cornerback in a group with Jalen Mills. Terrance Mitchell had been a staple alongside Mills earlier in camp but lately it's been Jones to start many of the team periods. Marcus Jones has worked in the slot often with Jonathan Jones outside.
*There was a lot of work done on kickoffs and kick returns with Ty Montgomery, Marcus Jones and Kyle Dugger serving as returners. Matthew Slater, Jahlani Tavai, Josh Uche, Jonnu Smith and Dugger served as the primary blockers on the kick return unit.
*We've written about Brenden Schooler and DaMarcus Mitchell and their special teams work many times this summer. Both were noticeable in that regard in the Giants game, particular during Myles Bryant's pair of impressive punt returns. Special teams coach Cam Achord spoke before practice and had praise for both rookies.
"School's done a good job," he said. "He's competitive. Gives a lot of effort. He's a high-intensity guy." As for Mitchell, Achord said he's "more of a physical, size-guy. We have to find roles to use his physicality. He gives great effort." Sounds like two players embracing their potential roles in the kicking game.
*Rookie Tyquan Thornton continues to impress with his ability to consistently get open each day. He didn't have many catches on Monday but he could have had he been targeted more often. One route in particular that he seems to run well is the comeback where he uses his speed to run off the corner before easily uncovering as a potential option. He did beat Jack Jones for a nice touchdown during the second team period late in practice.
*Agholor sparked a nice celebration with DeVante Parker and Mac Jones after his first one-handed grab. He held the ball high in the end zone before leaping with Parker and sending the ball back toward Jones. The quarterback then put the ball between his legs while leaping for a slam-dunk spike. Lots of enthusiasm on the play from those involved.
*Jones spent time with his tight ends during the second special teams period. Working on the opposite field, Jones hit Smith on some swing passes out of the backfield while throwing down the seam toward Henry.
*The final two plays of practice saw Belichick call out situations as the players tried to execute. Brian Hoyer faced a second down from the 11 with :09 left, and then from the 5 with :05 to go and came up empty each time. Shaun Wade knocked away the first pass intended for Kristian Wilkerson, and Tre Nixon was well covered and unable to come up with the second one out of the back of the end zone. The defense came up with a pair of stops when needed.
*Tristan Vizcaino closed practice five successful field goals of varying length. Rookie Jake Julien did a nice job of handling a low snap on the fourth attempt.
*Mack Wilson, Devin McCourty, Christian Barmore, Hunter Henry, David Andrews, Trent Brown, Nelson Agholor, Brenden Schooler, Jakobi Meyers and Kendrick Bourne all spent time talking to the media after practice.
*The Patriots final two practices open to the public this summer will take place Tuesday and Wednesday with the Carolina Panthers. Gates will open in Foxborough at 8 a.m. with practices set to begin at 9:30 a.m. each day. As always please check with Patriots.com for the latest schedule updates.