The first weekend of camp featured our first look at the team in pads as well as a number stars in attendance, albeit most of them not actually in uniform.
Saturday morning saw Rodney Harrison, Randy Moss, Willie McGinest and Rob Ninkovich all together on the practice fields behind Gillette Stadium in advance of Harrison's upcoming Hall of Fame induction ceremony Monday evening. McGinest was there in his role with NFL Network, and he spent some conducting one-on-one interviews with both Bill Belichick and Tom Brady.
Moss spent quite a bit of time with Brady, first chatting as the GOAT made his way onto the field, then again after practice before tossing a few passes to his record-setting receiver. Moss even went to the makeshift podium after practice to chat with the media, offering some high praise for Harrison on his big weekend.
"Rodney was a guy you respected," Moss said. "I remember when I got here Rodney was the strong safety and he would come down in the box to support the run. Prior to that I was used to going out and just putting my hands on guys just to show my coach I got him. Rodney Harrison was the first guy that made me turn it up in practice. I always say this about being a Patriot: We worked so hard during the week that we made it look easy on Sunday.
"If there's one guy that I can definitely show some love to it would be Rodney Harrison because he made the defense and the offense pick up. We went undefeated that year and a lot of it had to do with Rodney and understanding what we had to do week in and week out. I've always had a lot of respect for what Rodney brought to the game. Rodney was that player that if you did not come to practice he would definitely embarrass you."
Harrison signed several autographs for fans both during and after practice, which was cut a bit shorter than we took place on the first two days – roughly by about 30 minutes. Perhaps Belichick is trying to ease his way into camp after having his team advance to the Super Bowl in four of the last five seasons, adding a lot of extra football to many of the core veterans.
In any case, with Brady's day off on Friday followed by Saturday's truncated session, it's clear this hasn't been the most demanding start to camp – even with the team in full pads.
Anyway, there was some contact going on and here are some blogservations from Day 3 of training camp.
-The Patriots welcomed back a pair of players on Saturday, albeit on a limited basis. David Andrews was dressed in shells and without the knee braces worn by most offensive linemen, an indication that he isn't quite ready for a full workload. Sony Michel was removed from the PUP list and also was limited in his return. The same could be said of Deatrich Wise, who was removed from PUP on Friday. The league's CBA mandates that players be held out of contact for two days before getting the full green light so it's likely we'll be seeing more from these players in the coming days.
-Elsewhere on the attendance front, Byron Cowart wasn't spotted after leaving Friday's practice with an apparent leg injury. Nate Ebner, Ken Webster, Cole Croston and Demaryius Thomas (Achilles) all remained on PUP and Julian Edelman (thumb) and Yodny Cajuste (quad) are still on NFI. Patrick Chung continues to wear his red, non-contact jersey as well.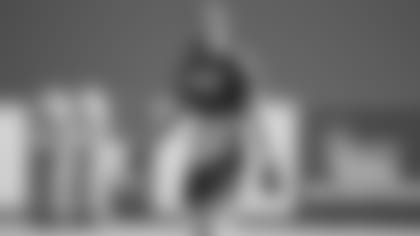 -Michael Bennett's whereabouts remain a mystery. Nick Caserio spoke prior to practice and was asked about the veteran defensive end but only confirmed reports that he's dealing with a personal issue. "Michael was excused for personal reasons. Michael's been great to work with, so we'll leave it at that. I really don't want to get into it any further," he said.
-Robert Kraft was on the field and received his usual cheers from the large crowd.
-Isaiah Wynn once again was held out of any reps against a defense and Joe Thuney slid outside to the left tackle spot. James Ferentz and Ted Karras worked at both left guard and center while Shaq Mason and Marcus Cannon took their normal spots on the right side.
-Michel spent some time catching passes from Brian Hoyer early on before retreating to the lower rehab field for some conditioning work. He appeared to run well coming off an offseason knee procedure.
-Most of the focus, not surprisingly on the first day in pads, was on the running game. But that didn't mean Brady didn't get a few chances to air it out. One such play came midway through practice when he looked to Phillip Dorsett on a deep flag route that the receiver managed to split the coverage of J.C. Jackson and Jason McCourty. Dorsett looked open and Brady's bomb fell perfectly in his direction, but credit Jackson and McCourty for terrific work in converging to break it up. Dorsett had a chance to make the play but the defense was outstanding to prevent the long gain.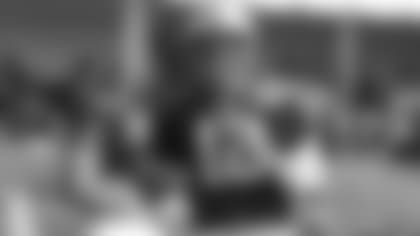 -Damien Harris got some carries near the goal line and managed to effectively bounce off a block to find the end zone on the first play. He hit it inside and broke slightly to his left before finding the end zone standing up. The next carry didn't go as well as he tried to bounce left again, but this time there was much more congestion and the rookie seemed to get tripped up well short of the goal line.
-The defense included a three-man front with Mike Pennel, Lawrence Guy and Adam Butler up front with linebackers Dont'a Hightower, Jamie Collins, Ja'Whaun Bentley and Kyle Van Noy.
-The offensive and defensive lines did some 1-on-1 work with the guys wearing white seemingly getting the better of things. Mason dominated Butler on one particular rep that stood out.
-Ufomba Kamalu had to run a pair of laps for jumping offside during these drill, the second of which came late in the opportunity portion of practice.
-N'Keal Harry came up with a nice touchdown catch in the back left corner of the end zone, beating Jackson by high-pointing Hoyer's pass.
-After practicing until 11:15 or so on the previous two days, the Patriots headed to the hill for some conditioning runs at about 10:40 on Saturday. After that the team gathered and it appeared as if the aforementioned alums were part of the discussion.
-Michel, Brandon Bolden, Terrence Brooks, Lance Kendricks, Maurice Harris, Danny Shelton, Jackson and Wise were among the players who spoke with the media after practice.
-Day 2 in pads is on tap for Sunday with the action set to begin at 9:15 a.m. As always, please check Patriots.com for the latest practice updates.