The process of donating platelets can take up to two hours, and on Friday morning, those sitting in the chairs of the Kraft Family Blood Donor Center at Dana-Farber Cancer Institute had a visitor to help pass the time. 
Deatrich Wise spent the morning visiting those donating, signing footballs, taking pictures and learning why each person began donating in the first place. 
"It's cool just to see," Deatrich said. "That's why I'm here today -- to thank them for what they're doing." 
The visit was in partnership with the Patriots Foundation and Hilton in honor of One Boston Day on April 15. In addition to Patriots gear, donors received fresh Double Tree cookies and blankets. They were also entered into a raffle for a one-night stay at the Hilton Downtown Faneuil Hall.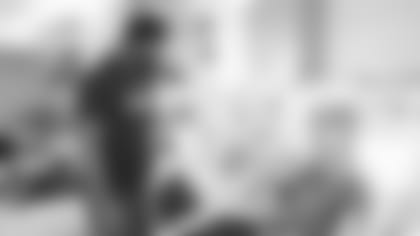 For many who take time to donate platelets, the reason they come in is often personal. It certainly is for Rita Glynn of Medford who started donating two years ago when her brother was diagnosed with multiple myeloma. 
"I come as often as I can. They told me I was here for my 10th time today," she said. 
She and her siblings come in as often as they can, and Rita said her brother was surprised to learn they were doing it for others -- not just him.
"I would want someone else to help me out if I needed it," Rita said simply. 
Ralph Russo of Marshfield is also a regular donor, making 450 donations over about 20 years. He started donating platelets after a friend's daughter was diagnosed with cancer at the age of 14, and he just loved being able to give back.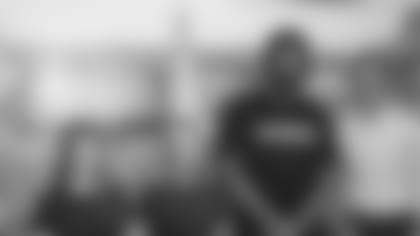 Just recently, Ralph was able to meet a recipient of his platelets.
"His mother gave me a big hug and kiss," he said with a smile. "He just graduated college, and he's doing great."
For Deatrich, being able to meet these people in light of One Boston Day was a special experience. 
"When One Boston Day comes, it's a real sense of pride for the community, for the city and everybody comes together. It's kind of like this event," Deatrich said. "Everyone just comes together and just shows love and compassion for everybody else."
For more information about the Kraft Family Blood Donor Center, click here.