Continuing a trend that has built steadily in recent years, five of the NFL's seven new head coaches in 2018 will be first-timers in the top job, with Tennessee's Mike Vrabel, Detroit's Matt Patricia, Arizona's Steve Wilks, Chicago's Matt Nagy and Indianapolis' Frank Reich having never called the shots for a team before. Only Oakland's Jon Gruden and the Giants' Pat Shurmur don't fit the fresh-face pattern, and Shurmur's blip of a two-season stint in Cleveland in 2011-2012 hardly qualifies him as a beacon of head coaching experience.
But if it's coaching retreads you're looking for, just consider the NFL's offensive coordinator ranks, where a whopping 18 of the league's 32 clubs made a change this offseason (and two teams have their head coaches serve as their de facto offensive coordinator: Houston and San Francisco). What a wildly familiar bunch of OCs have been assembled this season. Thirteen of those tabbed as coordinators — or more than two-thirds of the contingent — have previously served in that post in the league, most of them multiple times. All that's missing is someone bellowing: "Round up the usual suspects!''
Here's the been-there-done-that rundown, which is perhaps a natural out-growth of teams taking chances on some unproven head coaches: The unsinkable Norv Turner has returned to coordinate his seventh different NFL team, taking over in Carolina on Ron Rivera's re-worked staff. Greg Olson has been reunited with his old friend, Gruden, and is in Oakland for a second go-round as the Raiders offensive coordinator, giving him a staggering six different stops in an OC post. Four years after his last coordinator gig in the league, Brian Schottenheimer is somewhat surprisingly getting his third shot at the job, this time for Pete Carroll in Seattle.
Mike Shula lost the OC job he held for five years in Carolina, but wasn't out of work for long, with Shurmur hiring him on his Giants staff last month. It's Shula third offensive coordinator post in the NFL as well. Mike McCoy is also getting his third stint as an OC, this time in Arizona on Wilks' new staff, after twice serving in Denver. Todd Haley quickly resurfaced after leaving Pittsburgh, and in Cleveland of all places, his third different offensive coordinator assignment since 2007.
The back-and-forth career of Brian Daboll is on the rise yet again. This time he's Buffalo offensive coordinator, the fourth NFL team he has served as an OC for, but first since Kansas City in 2012. Miami hired Dowell Loggains, giving him a third bite of the offensive coordinator apple, after previous stints with Tennessee and Chicago. And ex-Dolphins head coach Joe Philbin has matriculated back to Green Bay, where he helped the Packers win their most recent Super Bowl as offensive coordinator, serving in that position from 2007-2011.
Add in four more new hires with one stint of previous coordinator experience — the Vikings' John DeFilippo, the Jets' Jeremy Bates, the Titans' Matt LeFluer, and the Rams' Aaron Kromer (who serves as the team's run-game coordinator and essentially shares the OC duties with first-time pass-game coordinator Shane Waldron) — and 13 of the 18 teams that made a move this offseason opted for previous coordinating experience in what is widely considered the second most important position on a team's coaching staff.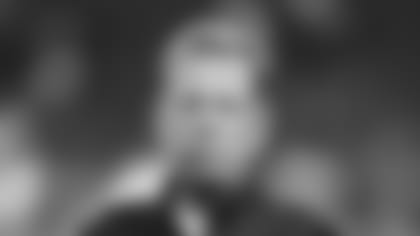 Only Pittsburgh's Randy Fichtner, Indy's Nick Sirianni, Kansas City's Eric Bieniemy, Chicago's Mark Helfrich and Philadelphia's newly elevated Mike Groh will hold the offensive coordinator position for the first time in the NFL. And in all but the case of the Steelers' Fichtner, the other four teams feature offensive-minded head coaches who plan on handling the all-important play-calling duties for their clubs.
Continuity at the offensive coordinator position is to be prized in the NFL, but of last season's 12 playoff teams, eight of them made a switch of some sort at OC, with only New England, Jacksonville, Atlanta and New Orleans not among those making moves. And to think the Patriots were status quo despite being poised to lose Josh McDaniels to a head coaching opportunity, and many thought Falcons offensive coordinator Steve Sarkisian would be one-and-done in the job after a very uneven first season as Kyle Shanahan's successor.
To be charitable, several of the moves at offensive coordinator this offseason have been head-scratchers that seem to fall under the heading of change for the sake of change. The Panthers in their Shula era never seemed to craft an offensive scheme that fully displayed the rare gifts of dual-threat quarterback Cam Newton, and yet they turn the keys over to Turner, whose best work came in the early 1990's with Dallas, and was seen as too conservative and dated when he resigned as the Vikings OC in mid-2016?
The Seahawks missed the playoffs for the first time since 2011 and finally pulled the plug on embattled offensive coordinator Darrell Bevell, whose schemes were judged to rely too heavily on quarterback Russell Wilson's gifted improvisational skills. But then they hired Schottenheimer, whose previous work as OC with the Jets and Rams was considered vanilla and anything but cutting edge. The Seahawks were thought to be trying to finally feature an offense built around Wilson's many strengths, but entrusting him to the guy who couldn't make quarterbacking stars out of Mark Sanchez and Sam Bradford seems a curious proposition at best.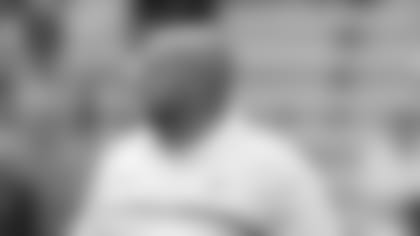 Gruden returning to lead the Raiders was one of the big stories of this offseason, and you'd think after nine years of surveying the league from the TV booth and those ESPN production meetings he'd be fully up to date on the NFL's pipeline of creative young offensive coaching minds. Like his brother, Jay Gruden, who had Rams wunderkind head coach, Sean McVay, as his offensive coordinator in Washington from 2014-2016.
But rather than go big and bold, Gruden went for handy and comfortable, hiring the ubiquitous Olson, who served as his OC in Tampa Bay in 2008 and has bounced around the league working for eight teams from 2001-on.
Will the almost equally well-traveled Daboll prove capable of revitalizing a Bills offense that still lags behind most of the league? Can McCoy work some magic with an aging and at the moment quarterback-less Cardinals offense, even though he has been fired from his two most recent jobs, as Chargers head coach and Broncos offensive coordinator? And what about Philbin's return to Green Bay, where the Packers sat out the playoffs for the first time since 2008 and require a jolt of energy and creativity to fully maximize their remaining Super Bowl window of opportunity with Aaron Rodgers at quarterback?
With a few notable exceptions, like DeFilippo in Minnesota, Bates in New York and Haley in Cleveland, I don't see a lot of obvious upgrades or inspired choices in this year's reconfigured offensive coordinator ranks. Things are very different to be sure, but I'm not convinced all the many machination were for the better, once the music stopped and the chairs re-filled.
On the offensive coordinator front this NFL hiring season, the play that was run turned out to be a rather predictable one. But we're still months and months away from knowing if same old, same old was the right call.