The last time the Patriots faced the Lions was during the 2014 season and they were on their turf. Now, they're travelling back to Detroit for the first time in four years, and Lifestyle wants to help you plan your visit to the Motor City.
Game Day
Still looking for tickets? There are still some available on the NFL Ticket Exchange for season ticket holders and waitlist members as low as $25. The Lions also have some single game tickets still up for grabs so that you can see the Patriots in action live.
Since the NFL has implemented a clear bag policy across all of the league's stadiums, fans should have their clear bags ready to go. The stadium also has extensive list of things that aren't allowed through the gates, including selfie sticks, strollers and infant seats and signs with profanity. For a full list of prohibited items, check out the team's game policy page. If you're in the market for a clear bag, the Patriots ProShop has regulation size on hand, so you don't have to worry about finding the right one.
Temperatures are set to be in the mid-70s on game day, but expect things to cool down by the 7 p.m. start time.
Things to Do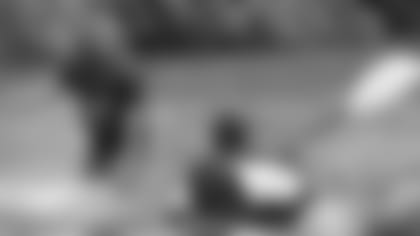 This weekend the weather is set to be pleasant, so we're sure you're going to want to take advantage of the outdoors. Head over to Belle Island Park, a small island in the Detroit River nestled between the mainland of the U.S. and Canada. Here you'll find the Belle Isle Aquarium, the Belle Isle Conservatory and the Belle Isle Nature Zoo, so there are plenty of things to see.
If you need a little bit more of an adrenaline rush, The Adventure Park at West Bloomfield for some forest climbing and zip lining. Give yourself as much of a challenge as you want while exploring the trees from above.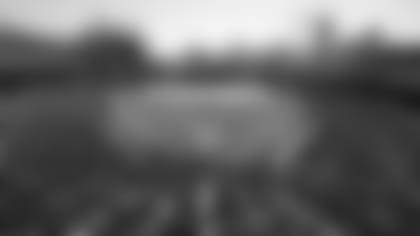 There are plenty of museums and other local attractions that you can add to your itinerary, but if you're in the mood for some baseball you can also catch a couple of American League teams in action as the Tigers and Yankees face off for a three-game series. There are plenty of tickets available for all three games on Tuesday, Wednesday and Thursday, so you definitely won't be missing out on a sports filled weekend.
Eat
For flavors from land and sea, head over toBeverly Hills Grill in Beverly Hills – no, not that one. Take a bite of the Kobe meatloaf, which takes a spin on the traditional meatloaf and pairs it with mashed potatoes, Portobello mushrooms, shallots and market vegetables that has been cooked in a cabernet wine sauce. If that isn't quite your speed, try the jumbo lump crab cake, topped with a mustard aioli and paired with salt roasted fingerling potatoes and market vegetables.
You can't head to Detroit and not have Detroit-style pizza. Known for its square shape and thick, crispy crust, this Detroit staple began at Buddy's Rendezvous, now known as Buddy's Pizza. There are several locations around town, but stop by the original on Conant St., just a nine minute drive from Ford Field. There are plenty of options available on the menu like specialty pizzas and sandwiches, but they even have vegan cheese for those who want to skip the regular pizza topping.
Head over toSlow's Bar BQon Michigan Ave. to satisfy any barbecue cravings.  You can expect all of the barbecue classics, as well as some southern favorites. Plus, if you can't make it to the Michigan Ave. location, you can grab some while watching the game. The restaurant has partnered with the team for home games during the 2017 season, and there will be four locations inside the stadium at South Club, North Club, Section 115 and Section 133.
If you've got some time before the game, be sure to stop by the Detroit Water Ice Company. Here at Lifestyle, we've been wondering what exactly water ice is and here's what we've got. It's not quite as heavy as ice cream, but it's not as a light as a snow cone. So take from that what you will and enjoy every bite of it. Just a 15-minute walk from the stadium, you'll definitely be able to satisfy your sweet tooth.
For more information while planning your visit:
Do you have advice for fans hitting the road for an upcoming away game? Share it with us at lifestyle@patriots.com.