Devin McCourty and his twin brother Jason have made it their mission to use their NFL platform to spread awareness about sickle cell disease and raise money for research, and on Monday night, Devin had the spotlight on the cause.
Devin hosted his fourth annual Tackle Sickle Cell Casino Night Boston at Royale. Proceeds from the event benefit Boston Medical Center and Next Step, a Boston-based nonprofit that "provides education and support programs for young people coping with cancer, HIV and rare genetic disorders."
While the night allows people to let loose and have fun, it, more importantly, educates about sickle cell disease. Every year, kids who from Boston Medical Center and Next Step tell their stories, and for Devin, that's the most rewarding part of it all.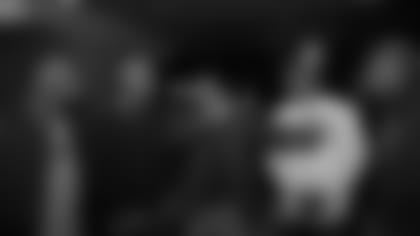 "It's a moment where everyone gets to really see why we do this. You get to see a kid who was affected by whatever, most of the time sickle cell but different diseases, and how all these different things come together to help them out a lot," he said.
In true Patriot fashion, Devin's teammates come out and support him year after year. This year was no different. Dont'a Hightower, James White, Kyle Van Noy, David Andrews, Joe Thuney, Malcolm Butler, Duron Harmon, Shaq Mason, Alan Branch, Dion Lewis, Cameron Fleming and former Patriot Jerod Mayo all came out to support the cause. While they are there to show support for a friend and teammate, Devin said they also are moved by what they hear.
Last year, Dont'a met a young girl who was a huge fan of his, Devin said.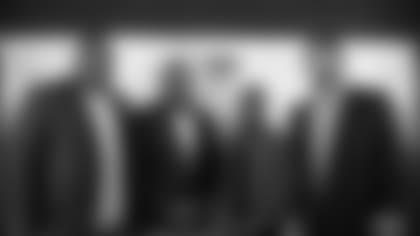 "High is usually quiet, but when she spoke, he walked around telling everyone to be quiet and to listen," Devin said. "When High is telling you that, people shut up and listen. That's really the best part about tonight."
Even though it was the day after the team's win against the Jets, it is always worth it to see how much those who benefit from the fundraiser appreciate the work, Devin said.
"It means everything. It's the reason why I'm asking guys to come, why I'm asking guys to sign jerseys and to sign helmets and losing some sleep tonight to come here," Devin said. "It's all well worth it. You see the effect you have, how much it helps. To see everyone else who comes to help raise money and come support and have fun, it lets me know I'm doing the right thing."