New England's rushing defense will get a tough test to open the season in the form of Cincinnati running back Corey Dillon.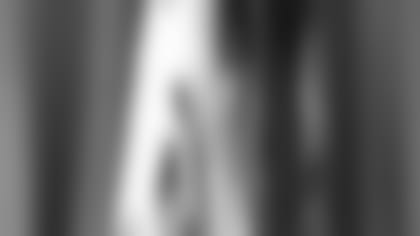 ]()
            The Bengals feature back is among the most explosive and dominant players in the league. Twice last season he ran for more than 200 yards in a single game, including a league-record 278-yard performance.  

"He is the whole package," Patriots Head Coach Bill Belichick said. "Corey is an instinctive runner, and he's got real good vision. He hits the hole, and he's very powerful."
Dillon carried the ball just nine times in Cincinnati's four preseason games, but he still managed to rip off an 87-yard touchdown run. On those carries he gained 126 yards. The scary thing is that even with Dillon touching the ball on nine carries, the Bengals still had the top-ranked rushing offense in the preseason.
With Curtis Keaton, Brandon Bennett and rookie Rudi Johnson getting extended looks while Dillon was saved for the real games, the Bengals gained 817 yards on just 137 carries, good for an impressive team average of 6 yards per carry. Bennett (18-169) averaged 9.4 yards and had two touchdowns in the preseason.
That rushing attack could open things up in the passing game, where Cincy has a dangerous 1-2 punch in Peter Warrick and Darnay Scott. Warrick, the team's No. 1 pick a year ago, has a full season under his belt and could be a star in the making. Scott is a dangerous deep threat returning from injury who caught seven passes for 94 yards and a score in the preseason. Rookie Chad Johnson from Oregon State (11 catches for 175 yards and 1 touchdown) earned the third-receiver spot with a strong camp.
"Offensively, I think this is a very explosive offense," Belichick said. "They have a big time running back who is as good as anybody we will face. I think their overall receiving group is one the best in the league. They're big, they have good speed, they catch the ball well, they run after the catch and there are a lot of them."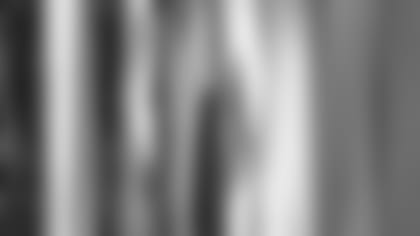 ]()
            Antowain Smith's ability to provide a power rush earned praise from Belichick. The coach feels the team has two starting backs and both will see a good deal of action against the Bengals. While second-year runner J.R. Redmond is likely to get the official start, Smith will be used often.  

"There were times when there wasn't much running room and he either pushed the pile or didn't get much, but there were a number of times where he did have some space and was able to run through some tackles and secondary guys came up to hit him," Belichick said. "He did a good job of dropping his pads and running over them or running for 4 or 5 extra yards. He has got some power. I thought he made a nice run for the touchdown too on the goal line [against Washington]."
New England had four players listed on its injury report for this Sunday. Linebackers Ted Johnson (leg) and Tedy Bruschi (back), guard Mike Compton (calf) and cornerback Ty Law (foot) were all listed as questionable. Bruschi, Compton and Law were all able to practice fully with the team Tuesday, but Johnson was unable to do very much, making him the most likely to not be ready for the opener.
Belichick was asked if Compton would be working at center at all because of Damien Woody's continued struggles with the shotgun snap. While he certainly didn't rule it out down the road, Belichick said Compton is focusing solely on being ready at guard for now.
For Cincinnati, quarterback Scott Mitchell is out with an ankle injury. Wide receiver T.J. Houshamdzadeh (whose name is a writer's nightmare) is questionable with a foot injury, and wide receiver Danny Farmer (knee), quarterback Akili Smith (shoulder) and nose tackle Tony Williams (shoulder) are all probable.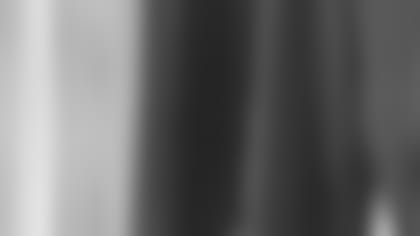 ]()
            Belichick announced that the players elected their team captains Tuesday, and for the second straight year quarterback Drew Bledsoe and safety Lawyer Milloy were chosen. Also tabbed were wide receiver Troy Brown on offense, linebacker Bryan Cox on defense and linebacker Larry Izzo for special teams. Defensive end Willie McGinest was a captain last season but not this year… Recently released defensive end Greg Spires was picked up off waivers by Cleveland