DirecTV has begun selling a new and improved version of the online-only version of its NFL Sunday Ticket out-of-market live game package with more features, and wider accessibility, than the limited-availability offering from the 2014 pro football season.
Fan interest in the no-dish, NFL Sunday Ticket online version has climbed as it does not require they subscribe to the company's popular satellite TV service. That was until DirecTV said the web only no-dish option would only be available to select fansin 10 colleges, parts of three cities and select multi-dwelling units.
And where is the package headed beyond 2015? AT&T, which just recently had its acquisition of DirecTV approved has voiced plans to offer it. Expansion seems a given, which it seems would be good for fans.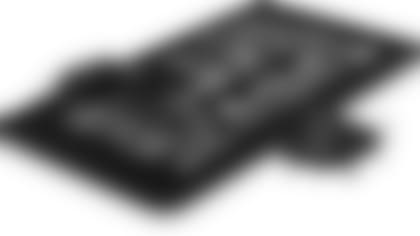 Last season's limited availability created frustration and confusion about the online only option. It was described by DirecTV as a limited introduction of the live streaming Sunday Ticket game package.A company website claims the package will be available to many more fans on more devices, but did not provide details. It does provide pricing, supported devices and list features (old and new).
Given the extremely limited deployment of the no-dish, only-only service last year, DirecTV added a box on the website where fans could plug in their address and see if the offering was available to them. The company has done the same again this year. In the absence of detailed service availability for 2015, it's back to the box.
Last year's availability list included 10 U.S. universities. If the company was pleased with that aspect of its deployment, the 2015 version of the service could be made available to most all colleges.
Created in 1994, NFL Sunday Ticket is a subscription service that lets fans watch games outside any played in their local market. As a result, the out-of-market live game package became a huge hit with those viewers who had left their team's TV market and could no longer watch the games live.
NFL Sunday Ticket, which gains great features annually, solved that problem for many at home, but not all fans of America's game as it required a satellite dish be installed and a subscription to a DirecTV TV programming package. An option is to locate and find a sports bar with a dish and the football package.
Later it addressed the issue by letting some buy a no-dish, only-only version.
Last year, DirecTV added a fantasy football tracker channel, Fantasy Zone. For this year, fans have the ability to watch four or eight games at watch, according to the company's web page.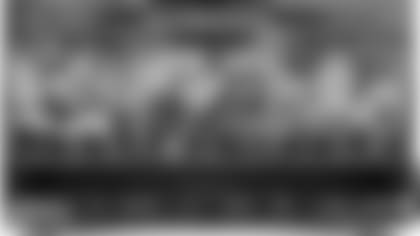 The offseason was busier than the regular NFL season for DirecTV.
The company negotiated an extension with the league of its exclusive carriage deal for the coveted package months ago. On October 1, the league announced the multi-year deal.
Though you would assume the online only product would be more widely available for the 2015 season, all that is known for certain ion the availability front is that it will be offered and it will offer more and better features in this year's version, according to a DirecTV website.
Is the no-satellite-TV-required version coming to the smartphones of AT&T's wireless customers as promised? That's the $64,000 question now as execs from the firm said soon after its plan to acquire DirecTV for nearly $49 billion was announced that they would make it available to their over 100 million wireless subscribers in the U.S.
A mobile app for streaming the package's games to wireless devices currently exists but is only available to those who subscribe to a DirecTV satellite TV package. AT&T dropping that requirement would reshape the NFL Sunday ticket package as we have known it.
But AT&T's first services announced after the recent completion of the acquisition of DirecTV have nothing to do with NFL Sunday Ticket.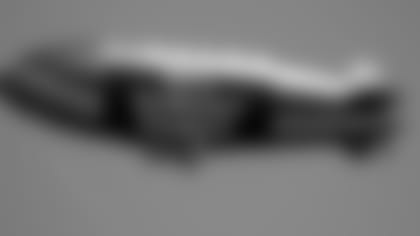 Instead, the company launched a bundle consisting of nationwide TV service as well as wireless with a single bill and a single point of contact. This was hardly a blockbuster as AT&T has offered bundled with DirecTV before. The only significant mention of the NFL package is that AT&T's U-verse TV subscribers can't currently add the pro football package because of what AT&T calls "contractual limitations."
So what's happened to the wireless version of NFL Sunday Ticket for AT&T customers?
If you think the AT&T wireless pledge is just talk, consider the value of the NFL Sunday Ticket property. AT&T rates it so high that in its paperwork to buy DirecTV, it made the company's failure to extend its deal with the NFL as grounds for terminating the acquisition.
Maybe it's just a matter of time, given the latest proclamation from AT&T.
"Today is the first of many planned moves to enable our customers to enjoy a premium entertainment experience almost anywhere," said Brad Bentley, executive vice president and chief marketing office, AT&T Entertainment and Internet Services, in prepared comments. "We're going to deliver more TV and entertainment choices to more screens – when and where our customers want it."
There's no denying that the NFL Sunday Ticket out-of-market game package has become a highly coveted asset for DirecTV, and now AT&T. The younger, no-dish needed, live-streaming version has the potential to reshape the product and bring a huge group of fans into the followers' fold.
The technology required to bring the no-dish version to the wired and wireless masses already exists and continually advances. The NFL already live streams games outside North America to far-flung fans through NFL Game Pass. This October Yahoo will live stream a regular season game worldwide as part of what the NFL calls "a test."
Tech aside, the only real questions that remains are whether this year's 'version' will be extended to a larger audience, and who will be doing the extending?
It's a wait-and-see that's well worth staying tuned for.
Bob Wallace is a technology journalist with over 30 years of experience explaining how new services, apps, consumer electronic devices and video sources are reshaping the world of communications as we know it. Wallace has specific expertise in explaining how and why advances in technology, media and entertainment redefine the way football fans interact with the league, teams, players and each other. He's the Founder of **Fast Forward Thinking LLC**.